Vista Habana 376
Hostal Vista Havana is a spacious condo in the Vedado neighborhood. This hostel has a panoramic view of the Malecón boardwalk that overlooks the ocean.
Visitors travel to the Vedado neighborhood to see examples of neoclassical, art nouveau, art deco and eclectic architecture. From the hostel you can walk to attractions like the National Hotel, which opened in 1930. You can go inside and visit the Hall of History to learn more about this hotel's glamorous past. Check out the José Martí Memorial in the Plaza de la Revolución. This memorial to the famous poet is the tallest building in Havana. Stroll in the shade of Coppelia Park, and visit its famous (and often busy) ice cream stand.
This condo comes with air-conditioning. Here's you'll have access to beds and an airy sitting room that opens up to a high-rise balcony. There's also a small refrigerator and a mini bar. Your private bathroom comes with hot and cold water. Guests can store their valuables in this casa's safety deposit box.
Facility Amenities
---
Restaurant in Hotel
Free Breakfast
Wireless Internet
Spa Services
Wheelchair Accessible
Swimming Pool
Air Conditioning
Balcony
Breakfast Available
Hot Water
Mini Bar
Safe Deposit Box
Facility Amenities
---
Restaurant in Hotel
Free Breakfast
Wireless Internet
Spa Services
Wheelchair Accessible
Swimming Pool
Air Conditioning
Balcony
Breakfast Available
Hot Water
Mini Bar
Safe Deposit Box
Check In:
2pm
Check Out:
12pm
Vista Habana 376 Accommodations & Rooms
1 Room
Hot Water
Mini Bar
Safe Deposit Box
Vista Habana 376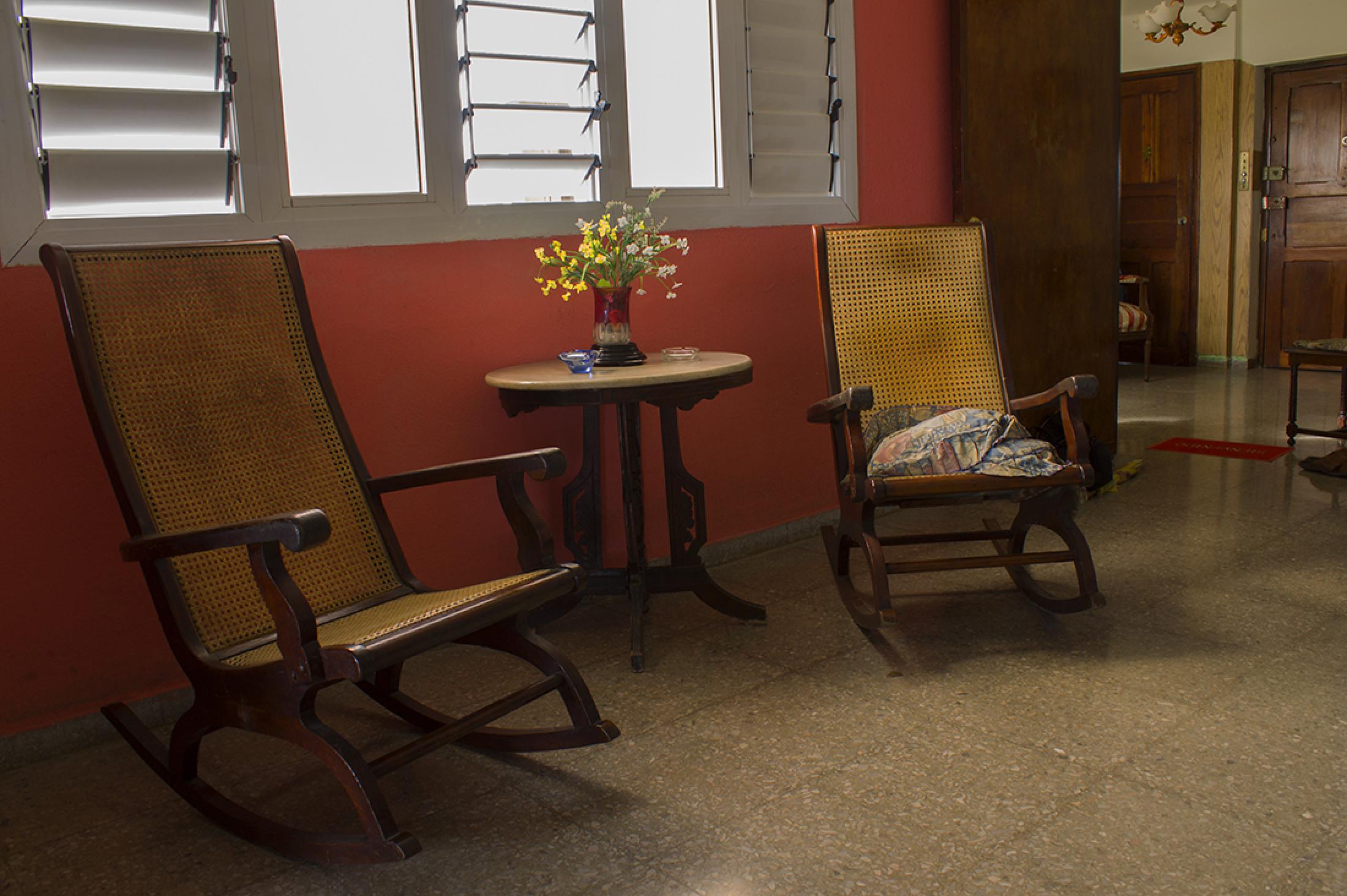 Room rates: $70
Anywhere.com