Casa Doctor Wilfredo Apt 1
Casa Doctor Wilfredo Apt 1 is located in the Viñales region of Cuba.
Viñales is most known for its natural beauty - the majestic mogotes (160 million-year-old lime rock formations) that rise over the valley, the rustic simplicity of the tobacco farms and coffee plantations, the rolling green of the valley and of course the small town that's at the center of it all. Viñales is a lively and quaint town with shopping, farmer's markets, and plenty of cafés and restaurants to satisfy the palate.
Casa Doctor Wilfredo Apt 1 offers two air-conditioned bedrooms and a private bathroom. Guests have access to common spaces - a furnished living room, perfect for time spent relaxing after a day exploring the Indian Cave or shopping in town, in addition to a fully equipped kitchen, if you are in need of a snack.
Guests will love stepping out onto the terrace for a view of the valley of Viñales. This casa is surrounded by natural beauty like pine trees, expansive rows of farm crops, and free running horses.
Your host lives in the house, but you will have complete privacy. Cuban hosts are very friendly, and also respectful of your privacy. Prepared meals (breakfast, lunch, and dinner), cocktails, laundry service and taxi arrangement and are available to guests at an extra cost.
Facility Amenities
---
Restaurant in Hotel
Free Breakfast
Wireless Internet
Spa Services
Wheelchair Accessible
Swimming Pool
Facility Amenities
---
Restaurant in Hotel
Free Breakfast
Wireless Internet
Spa Services
Wheelchair Accessible
Swimming Pool
Check In:
2pm
Check Out:
12pm
Casa Doctor Wilfredo Apt 1 Accommodations & Rooms
1 Room
Air Conditioning
Hot Water
Casa Doctor Wilfredo Apt 1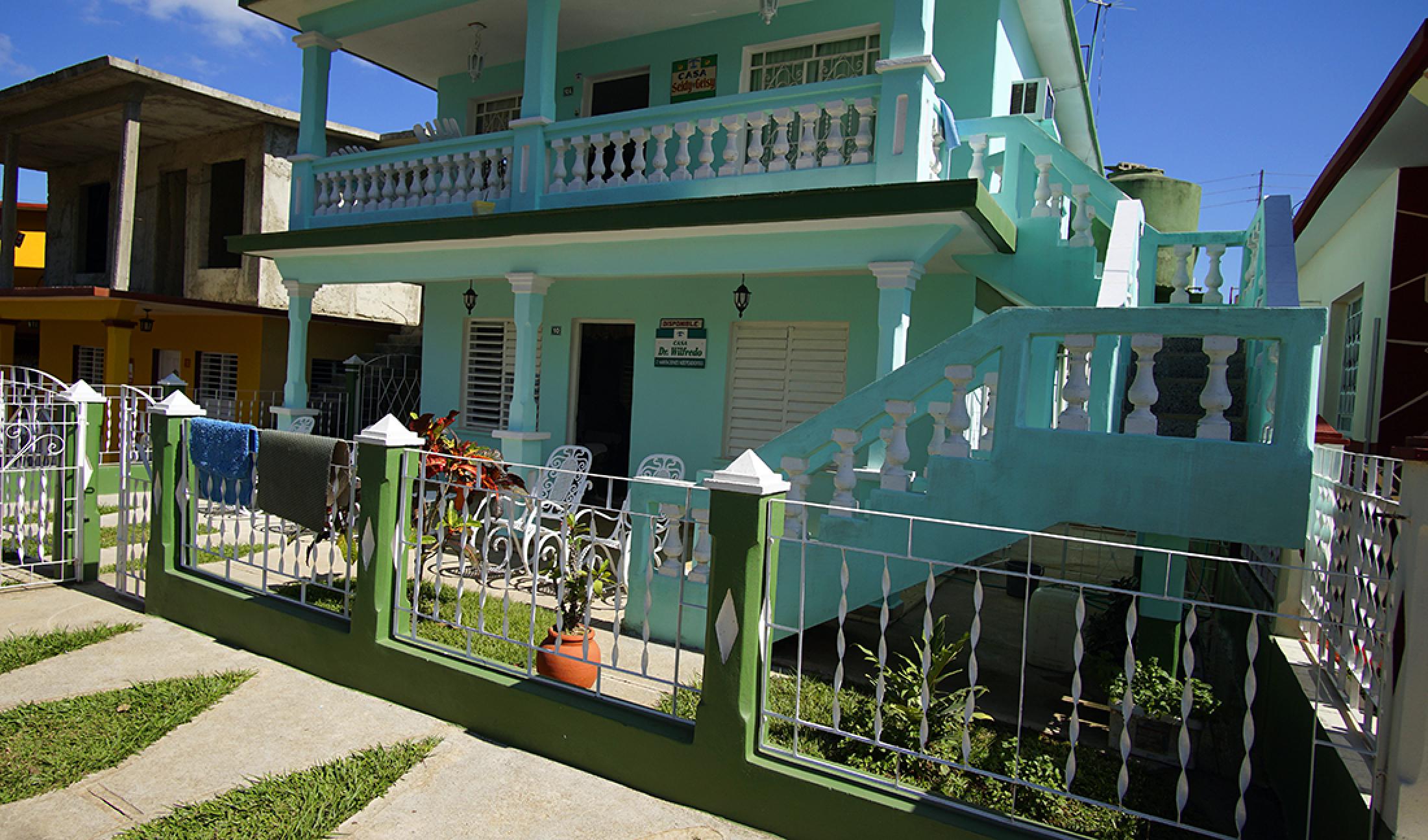 Room rates: $70
Anywhere.com