Casa Seidy y Geisy
Casa Seidy y Geisy is located in the Viñales region of Cuba.
Viñales is right at the edge of a protected national park, so natural beauty is in abundance. From the floor of the valley where coffee plantations and tobacco farms dot the land, to the large mogotes (lime rock plateaus), over 160 millions years old and hiding caves and caverns guests can tour and explore. The town is at the center of all of the excitement, full of life and color with bustling farmers' markets, shopping, craft fairs, cafés and restaurants of both local and international flavor, and even a lush botanical garden.
Guests will have this space all to themselves, as it is detached from the main house. Casa Seidy y Geisy offers two bedrooms, one with air conditioning, in addition to a private bathroom.
The fully furnished living room is spacious and comfortable. The kitchen comes fully equipped, should guests get the urge to make use of the day's selection of produce at the farmers' market in town.
Stepping out onto the large terrace for a breath of fresh air will reward guests will a beautiful panoramic view of the Viñales valley. It's the perfect place to enjoy a cup of coffee or a glass of wine.
Prepared meals (breakfast, lunch, and dinner), cocktails, laundry service and taxi arrangement and are available to guests at an extra cost.
Facility Amenities
---
Restaurant in Hotel
Free Breakfast
Wireless Internet
Spa Services
Wheelchair Accessible
Swimming Pool
Facility Amenities
---
Restaurant in Hotel
Free Breakfast
Wireless Internet
Spa Services
Wheelchair Accessible
Swimming Pool
Check In:
2pm
Check Out:
12pm
Casa Seidy y Geisy Accommodations & Rooms
1 Room
Mountains Views
Air Conditioning
Hot Water
Living Room
Casa Seidy y Geisy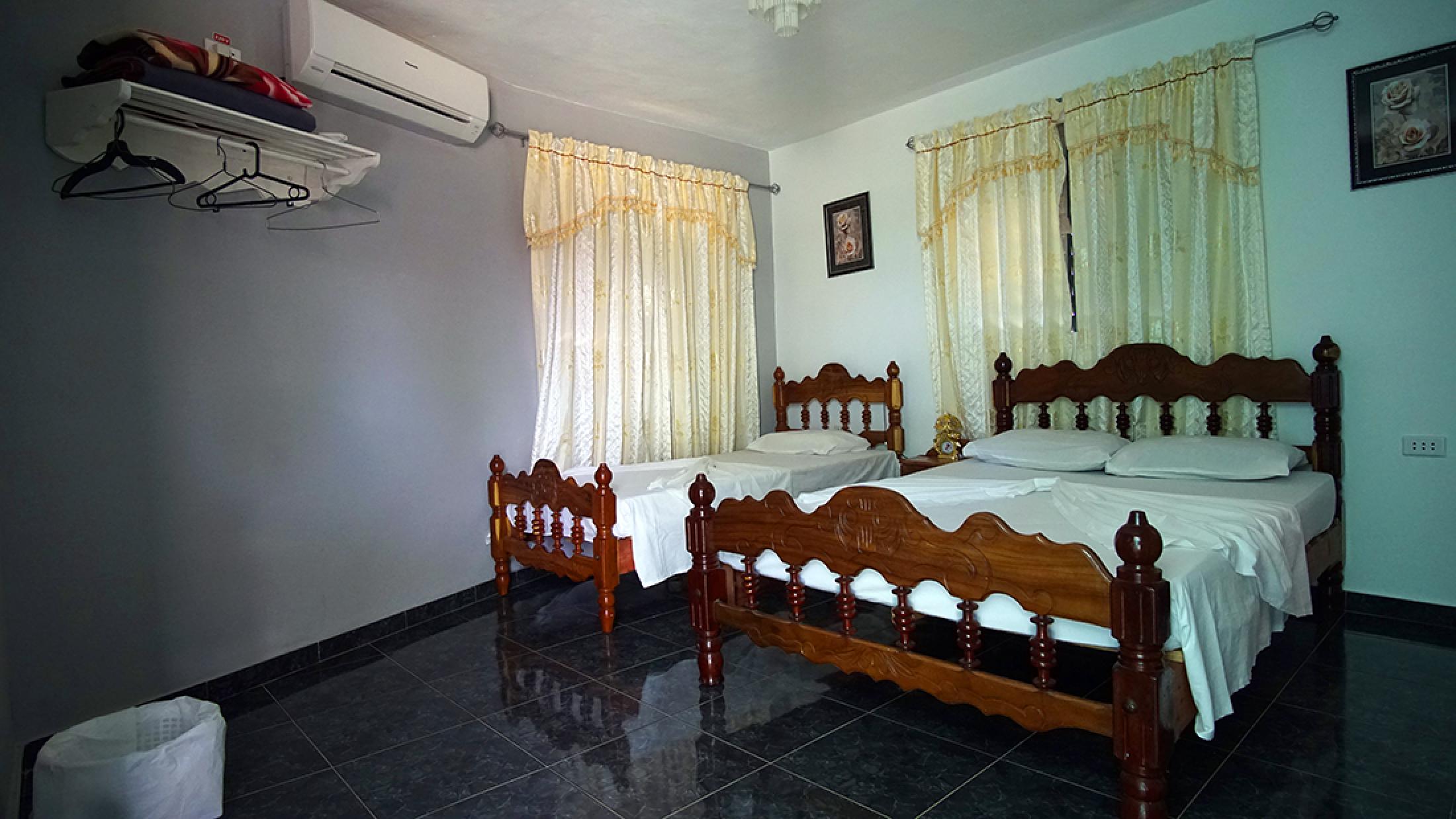 Room rates: $70
Anywhere.com