Casa Noharis y El Chino is located in the Viñales region of Cuba.
Featured in:
Basic Casa Particular, Great for Families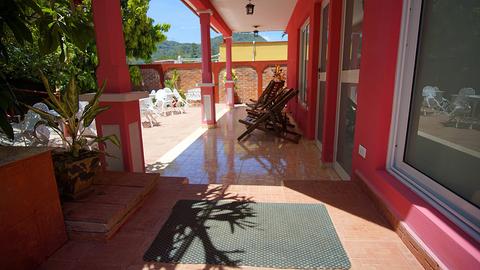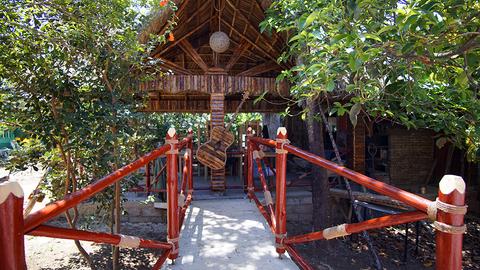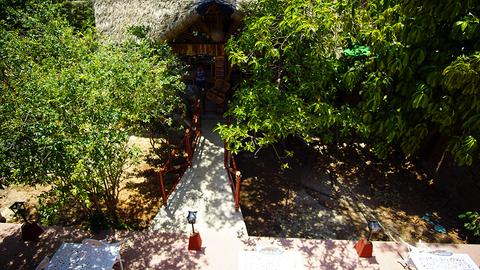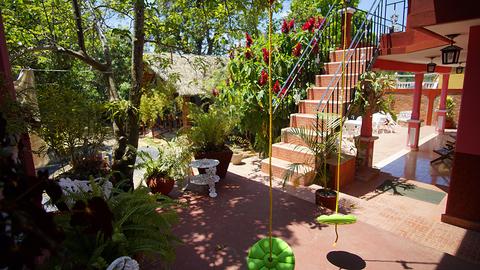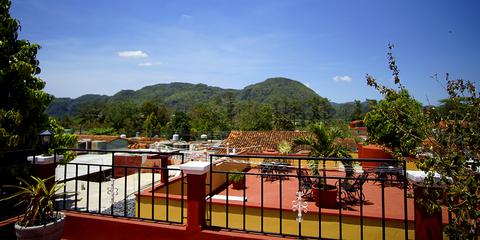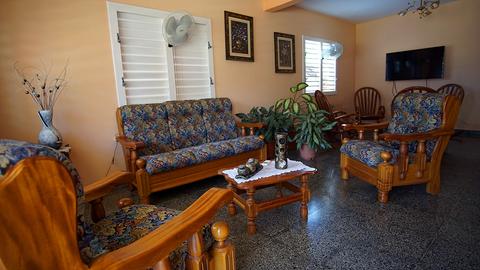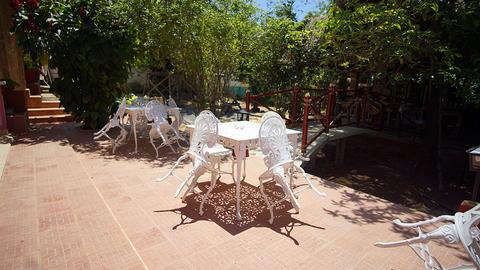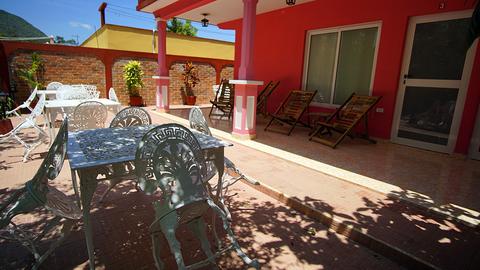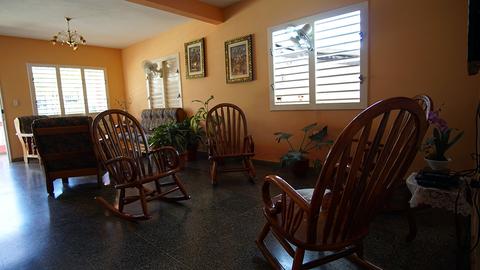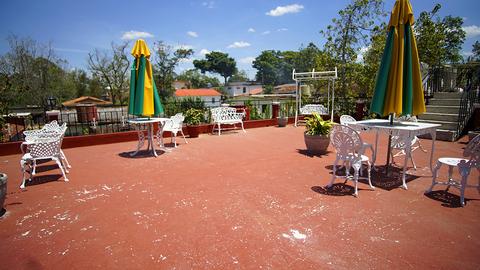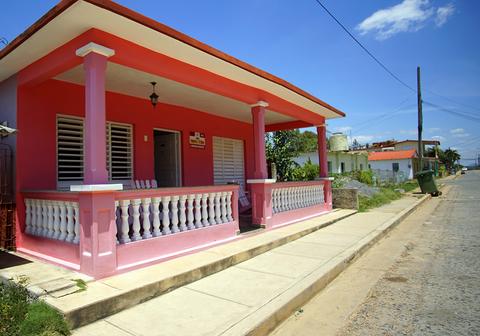 2:00 p.m. check in
12:00 p.m. check out
Free Breakfast
The small town of Viñales is charming - with its brightly colored homes lining the streets, the cafés and restaurants along the main roads, the farmers' markets at the town center, and plenty of shopping to do! Beyond the town lies the Viñales Valley, where you can see free-running horses, coffee plantations, and tobaccos farms. Just beyond the valley, large ancient plateaus ("mogotes" in Spanish) dot the landscape like an archipelago. These are perfect for hiking adventures, rock-climbing, and touring the caves hidden inside.
Casa Noharis y El Chino offers three air-conditioned bedrooms and separate bathrooms that supply hot and cold water.
The first story terrace has tables set for meals and includes a cocktail bar where guests can enjoy a drink or two from the comfort of their home away from home.
The second story terrace overlooks the Viñales Valley. It's the perfect place to take a moment to relax and appreciate the splendid natural beauty that surrounds you.
Home-cooked meals (breakfast and dinner), laundry service and taxi arrangement are available to guests at an extra cost.
More Property Amenities
Air Conditioning
Laundry Service
Accommodations
Air Conditioning
Hot Water
Similar Hotels