Hotel Castell
Hotel Castell will make you feel like all of Guayaquil is right outside your doorstep. You can quickly walk to some of the area's best shopping, and you'll spend your evenings debating which nearby restaurant to try next.
Staying at Hotel Castell, you'll be a 10-minute drive from Las Peñas, a historical neighborhood with some of the best sightseeing in Ecuador. From Las Peñas, visitors climb to the summit of Cerro Santa Ana, a hill in Guayaquil that offers an awe-inspiring view of the city. It's an even better view if you ascend the stairs of the reconstructed colonial lighthouse. You can shop the day away at the lovely stores at San Marino mall, a 13-minute walk from the hotel. You'll find a movie theater in the shopping center. Business travelers will also love this location – it's close by the airport and the Simon Bolivar convention center.
Rooms at Hotel Castell are fresh, clean, and bright. All of the rooms at Hotel Castell come with Wi-Fi and a TV. Hotel Castell also has air-conditioning. You'll also find a well-stocked mini bar in the room. Hang your clothes in the closet, and keep them fresh using the hotel laundry service. Private bathrooms all come with basic toiletries, as well as a hair dryer. To keep guests safe, the hotel has 24-hour security and emergency medical services. There are safety deposit boxes in each room.
Business travelers can avail themselves of the hotel's meeting room and the 24-hour business center. The business center includes amenities like photocopying, fax, and printing. You can place international calls on the business center's phones. Hotel Castell has a 45-person event room that features a stunning view of the city.
The lobby and dining rooms have an aesthetic that toes the line between dramatic and homey. They both supply comfortable seating. To accommodate guests with early appointments, guests can help themselves to a cold breakfast before 6:30 a.m. After 6:30 a.m., Hotel Castell's restaurant served hot and cold breakfast, included as part of your stay. You can order room service if you don't feel like going out. For lunch and dinner, the restaurant serves upscale Ecuadoran cuisine.
Facility Amenities
---
Restaurant in Hotel
Free Breakfast
Wireless Internet
Spa Services
Wheelchair Accessible
Swimming Pool
Air Conditioning
Cable TV
Conference Rooms
Hair Dryer
Hot Water
Laundry Service
Mini Bar
Private Parking
Room Service
Safe Deposit Box
Telephone
Facility Amenities
---
Restaurant in Hotel
Free Breakfast
Wireless Internet
Spa Services
Wheelchair Accessible
Swimming Pool
Air Conditioning
Cable TV
Conference Rooms
Hair Dryer
Hot Water
Laundry Service
Mini Bar
Private Parking
Room Service
Safe Deposit Box
Telephone
Check In:
2pm
Check Out:
2pm
Hotel Castell Accommodations & Rooms
4 Rooms
Hotel Castell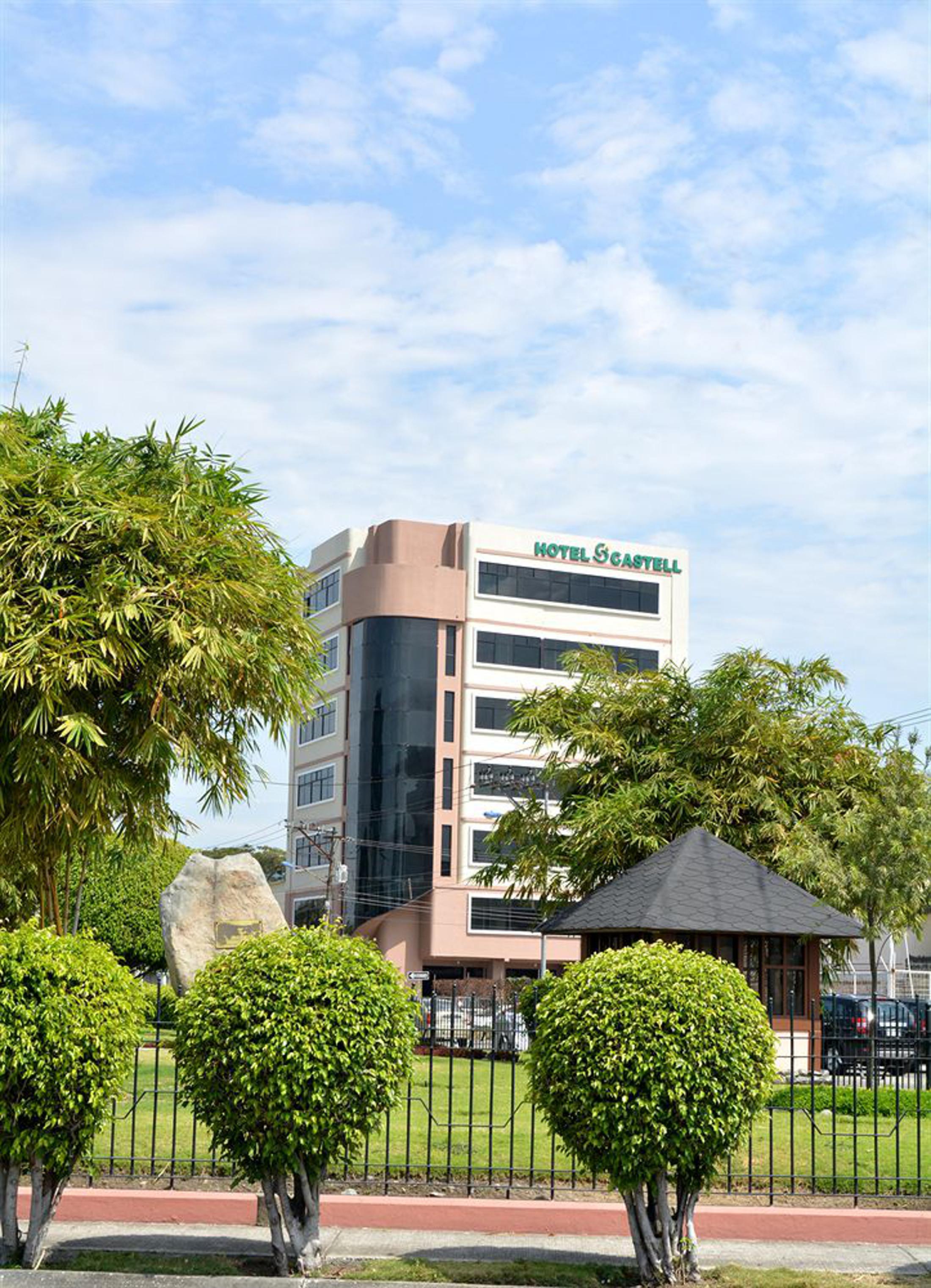 Room rates: $90
Anywhere.com