Hotel Villa Nancy
Hotel Villa Nancy is located on the edge of Quito, on the east side of town. This hotel offers guests 11 rooms near some of the most pastoral attractions in Quito.
This hotel is near Quito's newer side of town, the business and financial district. Hotel Villa Nancy's neighborhood has a variety of restaurants and bars a short walk from the hotel. Visit the Parque Itchimbía, and go for a walk or a jog through a park that offers sweeping views of the city. It's also worth the hike to the neighborhood of Guápulo, a picturesque, 17th-century neighborhood just to the east of Hotel Villa Nancy. Across town, take the cable car to the summit of Pichincha Volcano. You'll get to see the city from far above, and then explore the attractions and cafes sprinkled on the mountaintop.
Start your day at the hotel's cafeteria for a breakfast buffet, included as part of your stay. Eat your fill of hot and cold breakfast items. Note that coffee and tea are served 24 hours per day.
If you're looking for a quiet escape, you can also help yourself to a relaxing steam in the hotel sauna. Guests who want to socialize can gather in the hotel's reading and TV room. Watch a program, or get a book from the room's large book-lending shelf. Vintage furniture faces the sitting room's fireplace, giving this communal space a homey atmosphere.
The calm, cozy feeling continues in the guest rooms. Rooms here have bright, saturated colors, and the comforters coordinate with the color on the walls. Public spaces and guest accommodations offer free access to the hotel's Wi-Fi connection. Every room in Hotel Villa Nancy comes with a minibar, stocked with a selection of snacks as well as drinks.
There is a safety deposit box in every room. While you explore the town, feel free to leave your luggage with the luggage storage service. You can also have the hotel staff wash and iron your laundry while you're out exploring the city.
Facility Amenities
---
Restaurant in Hotel
Free Breakfast
Wireless Internet
Spa Services
Wheelchair Accessible
Swimming Pool
Cable TV
Coffee Service
Gardens
Hair Dryer
Hot Water
Internet Access
Laundry Service
Mini Bar
Safe Deposit Box
Telephone
Facility Amenities
---
Restaurant in Hotel
Free Breakfast
Wireless Internet
Spa Services
Wheelchair Accessible
Swimming Pool
Cable TV
Coffee Service
Gardens
Hair Dryer
Hot Water
Internet Access
Laundry Service
Mini Bar
Safe Deposit Box
Telephone
Check In:
3pm
Check Out:
12pm
Hotel Villa Nancy Accommodations & Rooms
3 Rooms
1 Double +1 SingleOR 3 Single
Mountains Views
City Views
Cable TV
Hair Dryer
Hot Water
Safe Deposit Box
Telephone
Wireless Internet
Mountains Views
City Views
Cable TV
Hair Dryer
Hot Water
Mini Bar
Safe Deposit Box
Telephone
Wireless Internet
Mountains Views
City Views
Cable TV
Hair Dryer
Hot Water
Mini Bar
Safe Deposit Box
Telephone
Wireless Internet
Hotel Villa Nancy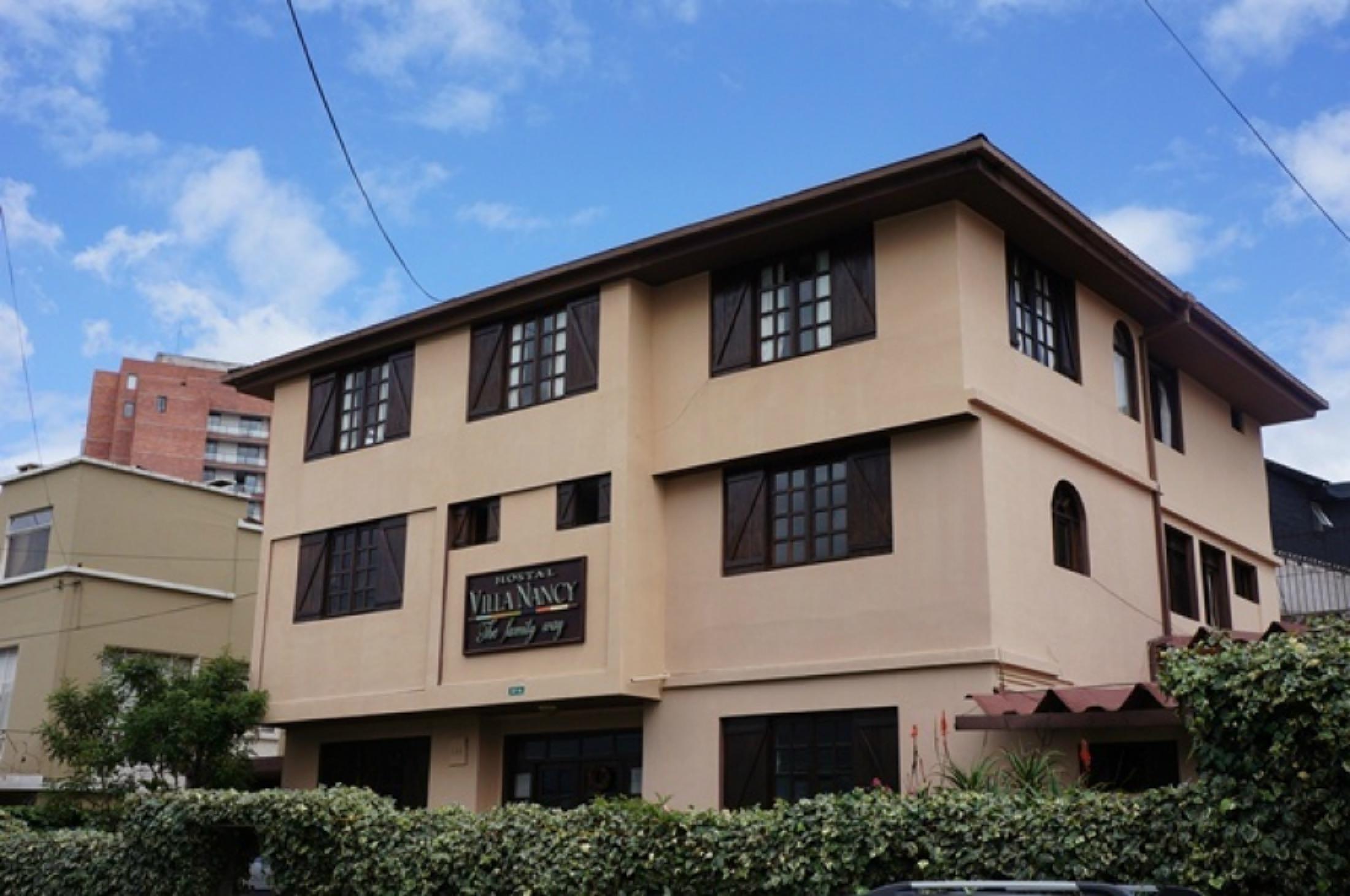 Room rates: $63
Anywhere.com