Bienvenido al único y bello Ecolodges Congo Bongo Manzanillo, ubicado en el hermoso Refugio de Vida Silvestre Gandoca Manzanillo en la Costa del Caribe Sur de Costa Rica
Featured in:
Eco Lodges, Cabins and Villas, Great for Families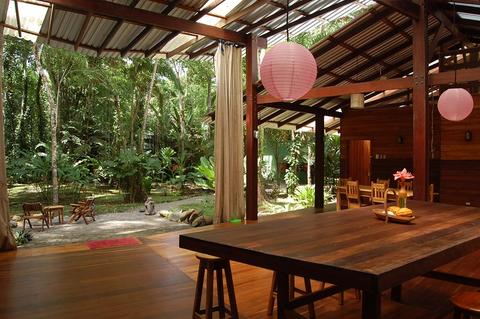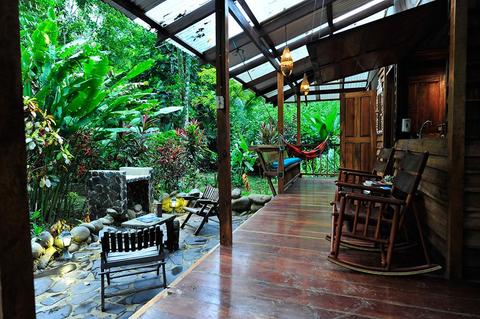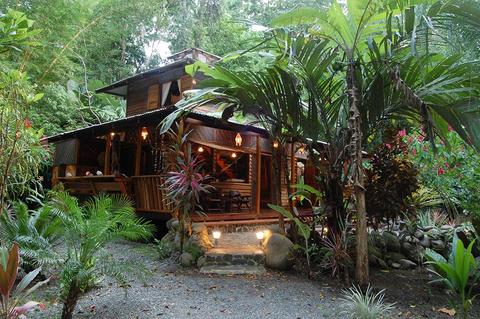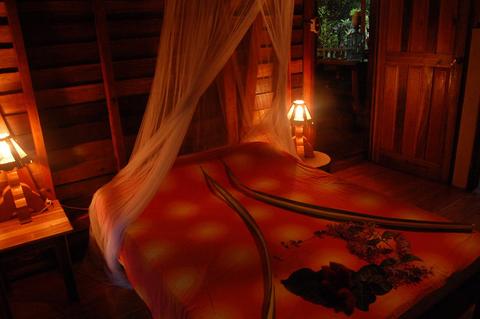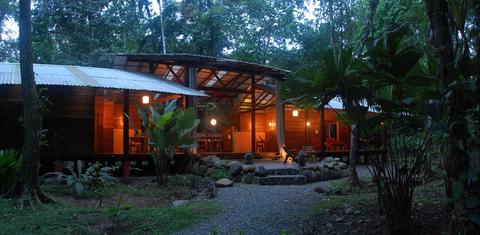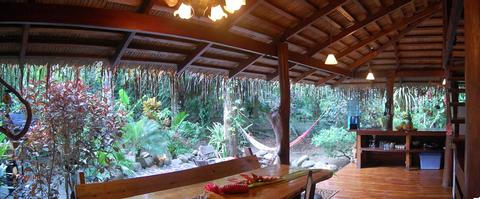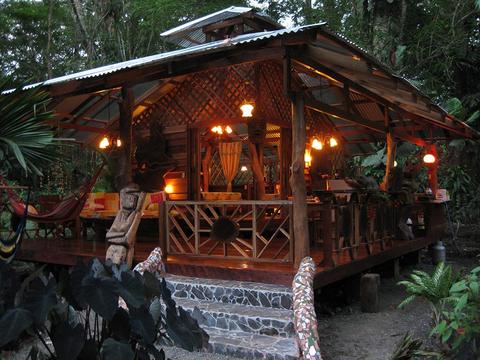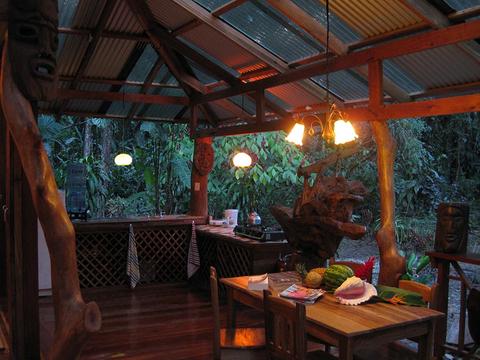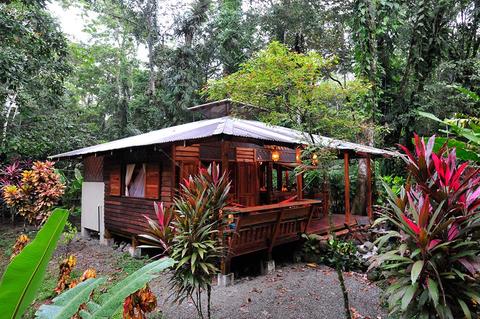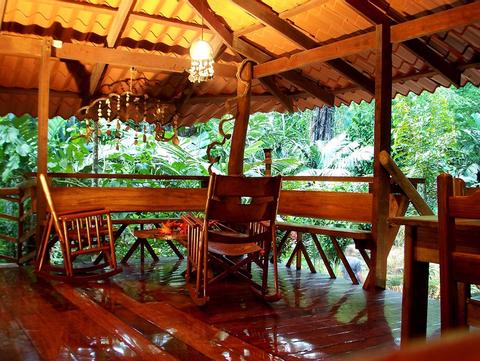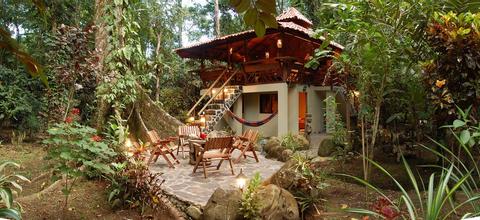 2:00 p.m. check in
10:00 a.m. check out
Restaurant in Hotel
– Some rooms feature –
Wireless Internet
Esta costa tiene varias playas en la selva, refugios hermosos y una intensa combinación de cultura indígena, jamaiquina y costarricense; se observa en la música, las personas y en los deliciosos sabores de las comidas.
Ecolodges Congo Bongo Manzanillo Costa Rica lo sumerge en la belleza de la selva, el canto de las aves y la exuberante vegetación. Hay hamacas y sillas para descansar, mientras disfruta del paisaje. El cercano pueblo de Puerto Viejo es un lugar ideal para experimentar sabores caribeños, presentaciones de Reggae en vivo y realizar compras.
Las casas se encuentran a tan sólo 200 metros del hermoso mar Caribe con sus aguas azules y playas de arena blanca. Las cuatro casas proporcionan a sus huéspedes todo lo que necesitan, desde varias habitaciones, cocina totalmente equipada, lavadoras hasta hamacas, mecedoras y terrazas con vistas impactantes de la selva. El Rancho indígena fue construido con los ideales de parecerse al estilo indígena Bribri, usando únicamente materiales proporcionados por la naturaleza. La primera planta cuenta con cocina y sala, mientras que en la segunda y tercera encontrará hermosas habitaciones y balcones.
La costa del Caribe es rica en vida marina, un lugar fabuloso para explorar el mundo subacuático a través del snorkel, buceo y excursiones de observación de delfines. El Refugio de Vida Silvestre Gandoca Manzanillo es una forma maravillosa de descubrir la abundante fauna de la zona como monos, perezosos y numerosas especies de aves. También es genial para el surf, boogie boarding y los viajes de pesca.
More Property Amenities
Acceso a la Playa
Desayuno Disponible
Servicio de Cafê
Abanico
Jardines
Hamacas
Senderos
Agua Caliente
Internet
Cocina
Lavandería
Parqueo Privado
Caja Fuerte
Accommodations
Dream Deluxe House
Sleeps 3
Agua Caliente
Caja Fuerte
Internet Inalámbrico
Patio
Dream Caribbean House
Sleeps 4
Abanico
Agua Caliente
Caja Fuerte
Sala
Terraza
River Dream House
Sleeps 7
Abanico
Agua Caliente
Caja Fuerte
Sala
Terraza
Abanico
Agua Caliente
Caja Fuerte
Sala
Terraza
Abanico
Agua Caliente
Caja Fuerte
Sala
Terraza
Dream Nature House
Sleeps 3
Abanico
Agua Caliente
Caja Fuerte
Sala
Terraza
Balcón
Abanico
Agua Caliente
Caja Fuerte
Sala
Terraza
Feedback from Travelers
The best part was the owner of Congo Bongo. He was so helpful, recommended a great place to eat and they did our laundry for free! The property was on the edge of a beautiful quiet, ocean .
Congo Bongo was wonderful place. Marisol, Maria & Ernesto took really good care of us. The place is beautiful. We got to enjoy nature and connected with great local people. We'll love to go back and stay there again.
What a unique little place! We loved it here!
Similar Hotels