Laguna Azul Eco Boutique Hotel
Laguna Azul is an all-inclusive eco-lodge on Popa Island in the Bocas del Toro archipelago. Set above the Caribbean Sea, this hotel is attractive, relaxing and secluded.
The Bocas del Toro archipelago is located along the Caribbean coast in northwestern Panama. It's one of the most popular destinations in the country, and for good reason—the islands are beautiful and border beautiful sections of the Caribbean. Colón Island is the most populated and is the site of Bocas town, but the other islands in the archipelago are equally attractive. Popa Island is the second largest island in the archipelago and is definitely more remote than other islands. It has beautiful beaches and incredible coral reefs. As such, the swimming and snorkeling are especially good.
Laguna Azul is secluded and spectacular. If you're looking for a private and peaceful getaway, this is the place to go. Due to its location, this hotel can be all-inclusive—if you choose this option, all of your meals and activities are included.
The hotel is built directly over the water and gives its guests unrivaled access to the Caribbean. Not only will you enjoy fantastic views of the water, but you'll also be able to swim, snorkel and kayak right off the dock. The hotel sits at the end of a peninsula and is surrounded by mangroves and a beautiful coral reef. It's an incredible place to explore. The 8 rooms at Laguna Azul spread across two floors. 5 rooms look out over the water and the rest have views of mangroves. The oceanfront rooms have porches and every room has a private bathroom with a rainwater shower (hot water included). The beds are big and comfortable. Each room comes equipped with an in-room safe, toiletries, robes, and beach towels.
The hotel has a reading room, a TV area, and wireless Internet in the lobby. With dark wooden floors and large windows, this area is attractive and peaceful. The cozy sofas are a nice place to read, chat or drink. Laguna Azul also has a gym, pool table, Ping-Pong table, and a floating dock. The hotel's spa provides customized treatments that promote relaxation and renewal.
All meals are had at the hotel. Fresh seafood arrives here daily, including lobster, grouper, octopus, and shrimp. Other options include steak, chicken, pasta and salad. If you're heading out on a day trip, you can take snack and drinks with you. There are appetizers (pita, cheese, and pico de gallo) and cocktails served in the afternoon, as well as coffee available all day. A variety of beers, wine, liquor and soft drinks can be ordered from the bar.
All-inclusive packages at Laguna Azul are mandatory from December 23 through January 2 of each year.
Facility Amenities
---
Restaurant in Hotel
Free Breakfast
Wireless Internet
Spa Services
Wheelchair Accessible
Swimming Pool
Bar
Cable TV
Hammocks
Internet Access
Laundry Service
Massage
Mini Gym
Facility Amenities
---
Restaurant in Hotel
Free Breakfast
Wireless Internet
Spa Services
Wheelchair Accessible
Swimming Pool
Bar
Cable TV
Hammocks
Internet Access
Laundry Service
Massage
Mini Gym
Check In:
2pm
Check Out:
12pm
Laguna Azul Eco Boutique Hotel Accommodations & Rooms
4 Rooms
Deluxe Room All Inclusive
1 Double
2 DoubleOR 1 KingOR 1 Queen
1 KingOR 1 QueenOR 2 Double
Laguna Azul Eco Boutique Hotel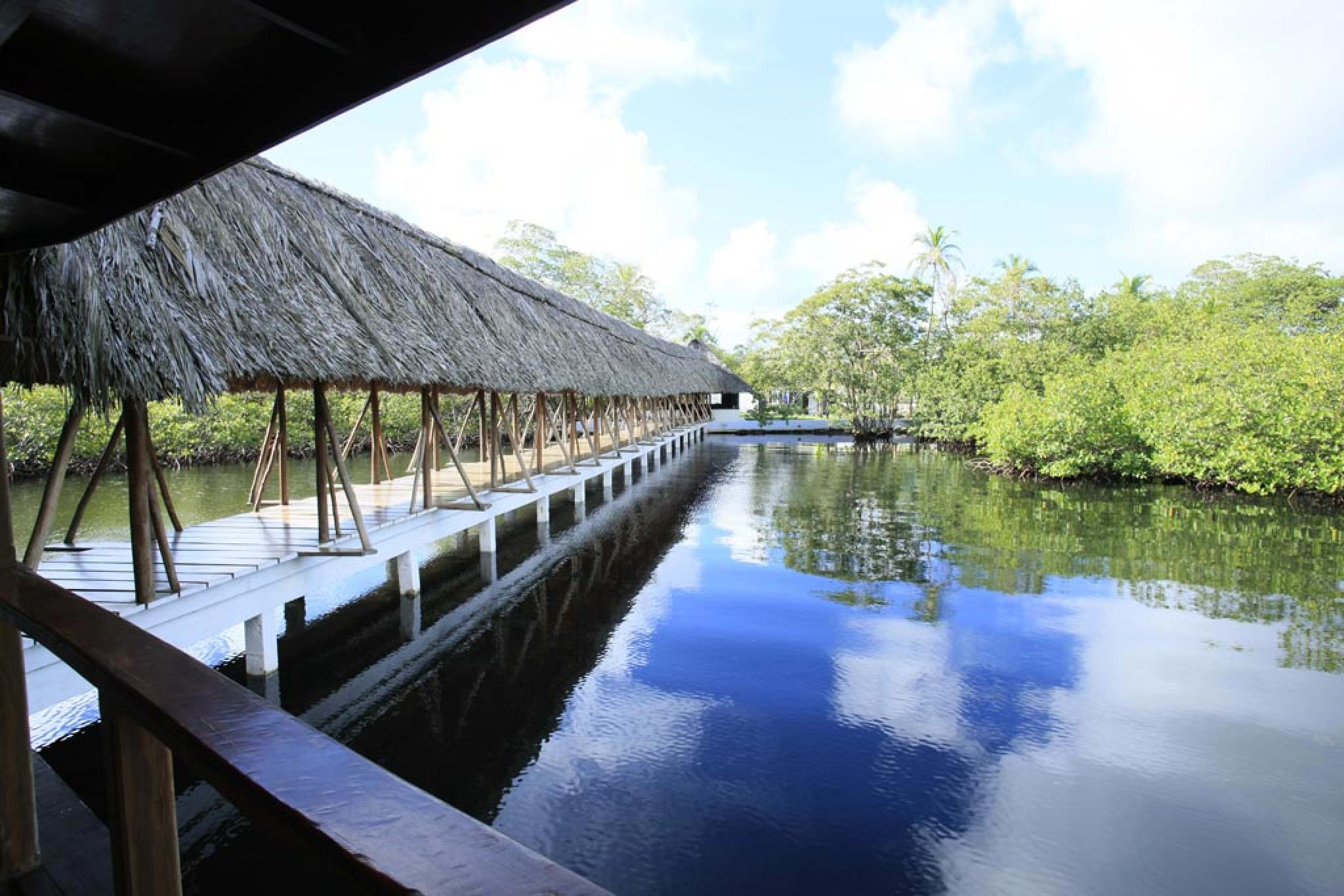 Anywhere.com