The Haven Hotel and Health Spa is located in Boquete, a cool mountain town in Panama's western highlands. The hotel is an oasis of health and relaxation. Amenities like the full-service spa and various health programs are aimed at helping guests truly unwind.
Featured in:
Luxury, Honeymoon, Best, Adults Only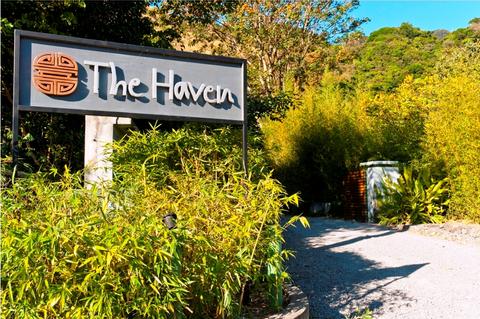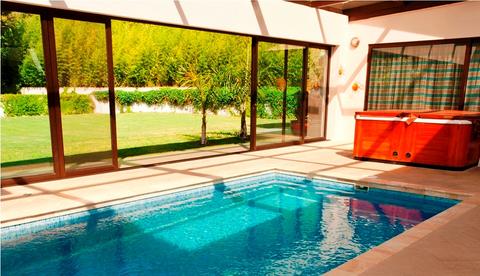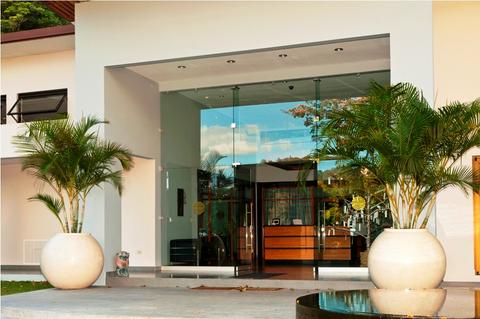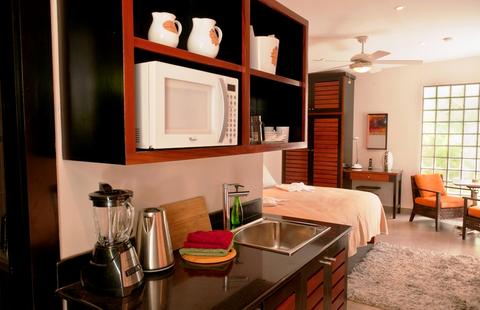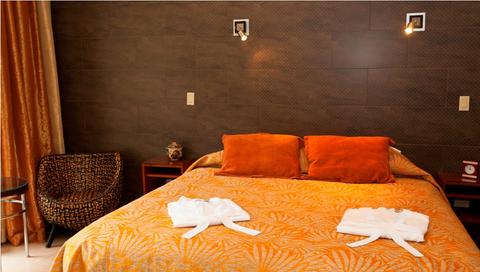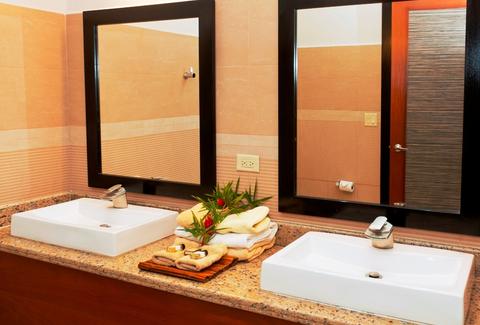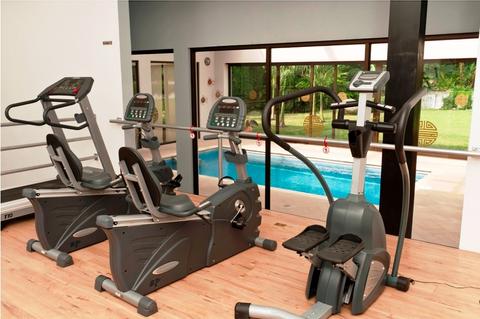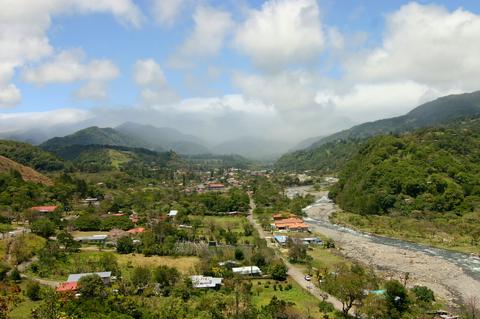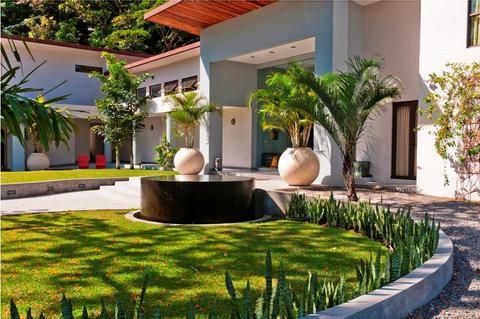 3:00 p.m. check in
11:00 a.m. check out
No children allowed
Free Breakfast
Spa Services
Swimming Pool
Attractions & Sites
Boquete is a small town set within a scenic, forested valley. The town itself is unremarkable, but the environment that surrounds it is anything but. There are thick forests to hike in, white-water rivers to raft down, and volcanoes to climb. The temperate environment is a welcome alternative to the country's hot coastline.
The Haven Hotel is true to its name—set in the hills above Boquete, the hotel is a haven of rest and relaxation. From the neatly manicured grounds to the welcoming touches in rooms, every detail is well thought out. The hotel has a simple, modern architecture that shuns unnecessary flourishes. The interior is stylish and luxurious.
The hotel offers several types of rooms. All rooms come equipped with a private hot water bathroom; some bathrooms have two sinks and both a shower and bathtub. Robes, towels, toiletries, and a hair dryer are included as well. Air conditioning and ceiling fans keep the interiors cool, and there is a flat screen TV and DVD player to fill downtime. Guests can start their morning by making coffee or tea, and can store fruit or other food in the mini fridge. Several rooms also have sunny outdoor patios set a table and chairs.
The hotel's spa offers a variety of relaxing treatments. There are several types of massages – including deep tissue, aromatherapy, and a hot stone massage – as well as facials, manicures, pedicures, acupuncture, and exfoliating scrubs. There is a fitness room with treadmills, stationary bikes, and free weights where guests can work up a sweat, and a swimming pool where they can cool off. There is also a Jacuzzi, sauna, and steam room.
The Haven Hotel has several health programs that guests can sign up for. These include an arthritis and pain program; an anti-aging and weight program; a wellness program; and a stress program. The hotel also offers several juice cleanses. These cleanses pair juices with smoothies and last anywhere from four to ten days.
Please note that the hotel does not allow anyone under the age of 18 to stay at the hotel or use its facilities.
A light breakfast is served every day including fruit, cereal, milk, yogurt, muffins and tea or coffee.
More Property Amenities
Air Conditioning
Cable TV
DVD player in Room
Fan
Full Size Gym
Gardens
Hair Dryer
Hot Water
Jacuzzi
Microwave
Mini Refrigerator
Safe Deposit Box
Accommodations
Air Conditioning
Cable TV
Fan
Hair Dryer
Hot Water
Microwave
Mini Refrigerator
Safe Deposit Box
DVD Player
Air Conditioning
Cable TV
Fan
Hair Dryer
Hot Water
Microwave
Mini Refrigerator
Safe Deposit Box
DVD Player
Air Conditioning
Cable TV
Fan
Hot Water
Mini Refrigerator
Safe Deposit Box
DVD Player
Air Conditioning
Cable TV
Fan
Hot Water
Mini Refrigerator
Safe Deposit Box
DVD Player
Air Conditioning
Cable TV
Fan
Hair Dryer
Hot Water
Microwave
Mini Refrigerator
Safe Deposit Box
DVD Player
Air Conditioning
Cable TV
Fan
Hot Water
Mini Refrigerator
Safe Deposit Box
DVD Player
Air Conditioning
Cable TV
Fan
Hot Water
Mini Refrigerator
Safe Deposit Box
DVD Player
Air Conditioning
Cable TV
Fan
Hair Dryer
Hot Water
Microwave
Mini Refrigerator
Safe Deposit Box
DVD Player