Canopy B&B
The Canopy B&B is a small bed and breakfast in Gamboa. The B&B is set within a refurbished house that dates back to 1937, during the U.S. construction of the Panama Canal. It's a cute, quaint place that provides awesome access to Barro Colorado Island and the Soberanía National Park.
The small townsite of Gamboa lies along the Panama Canal about halfway between Panama City and Colón. There are few accommodations or restaurants here, but Gamboa has unrivaled access to outdoor areas. Hiking can be enjoyed in the Soberanía National Park, which also contains Pipeline Road, one of Panama's best birding sites. Both Río Chagres and the huge, man-made Lake Gatún are also close. Lake Gatún contains Barro Colorado Island, which is run by the Smithsonian Institute to study tropical nature. Travelers can tour the island with a biologist and learn about the intricate workings of the rainforest.
The Canopy B&B is cute and comfortable. And with just five rooms, it's quiet—you won't have to worry about noisy partiers while staying out here. The rooms spread across two floors. The rooms on the ground floor are easy to access, especially for guests with disabilities. Each room is uniquely decorated and has hardwood floors and large windows—some even look directly into the hotel's garden. All rooms are equipped with a private bathroom and hot water shower. Air conditioning and fans keep the temperature cool, and some have a small desk for writing.
The main floor of the hotel has a living/dining room where guests can relax and eat meals. There is also a computer with Internet access and a small lending library. Birding can be enjoyed in the garden or patio, both of which have feeders that attract a range of tropical species.
Every morning breakfast is served for guests. The menu changes from week-to-week, but it usually includes both a hot and cold option. There is teatime in the afternoon (free tea and coffee for guests), and dinners can be arranged with advance notice.
There is a washer and dryer onsite. Guests can have their laundry cleaned for a small fee.
The Canopy B&B is a part of the well-known Canopy Tower. This hotel/tower rises within Soberanía National Park and has exquisite views into the rainforest canopy. The world-famous Pipeline Road is just a 15-minute walk from the Canopy B&B.
Canopy B&B Facilities
Kitchen, living room, dining room, library, Internet station, laundry service, parking
Amenities
Private bathroom, hot water, air conditioning, fan, desk
Accommodations
All rooms come equipped with a private bathroom, hot water shower, air conditioning, and standing fans.
Standard Rooms – these two rooms are set on the ground floor and have views of the backyard. The Agouti Room has one queen-size bed and the Tanager Room has two twin beds.
Deluxe Rooms – these three rooms are located on the third floor and have views of the Soberania National Park. All are spacious and have high ceilings and large windows. Both the Soberanía Room and the Don Goyo Room have one queen-size bed. The Las Terrazas Room has two twin beds. All three rooms have ample storage space.
Facility Amenities
---
Restaurant in Hotel
Free Breakfast
Wireless Internet
Spa Services
Wheelchair Accessible
Swimming Pool
Air Conditioning
Fan
Hot Water
Internet Access
Facility Amenities
---
Restaurant in Hotel
Free Breakfast
Wireless Internet
Spa Services
Wheelchair Accessible
Swimming Pool
Air Conditioning
Fan
Hot Water
Internet Access
Check In:
12pm
Check Out:
9am
Canopy B&B Accommodations & Rooms
2 Rooms
Mountains Views
Forest Views
Air Conditioning
Fan
Hot Water
Wireless Internet
Mountains Views
Forest Views
Air Conditioning
Fan
Hot Water
Wireless Internet
Canopy B&B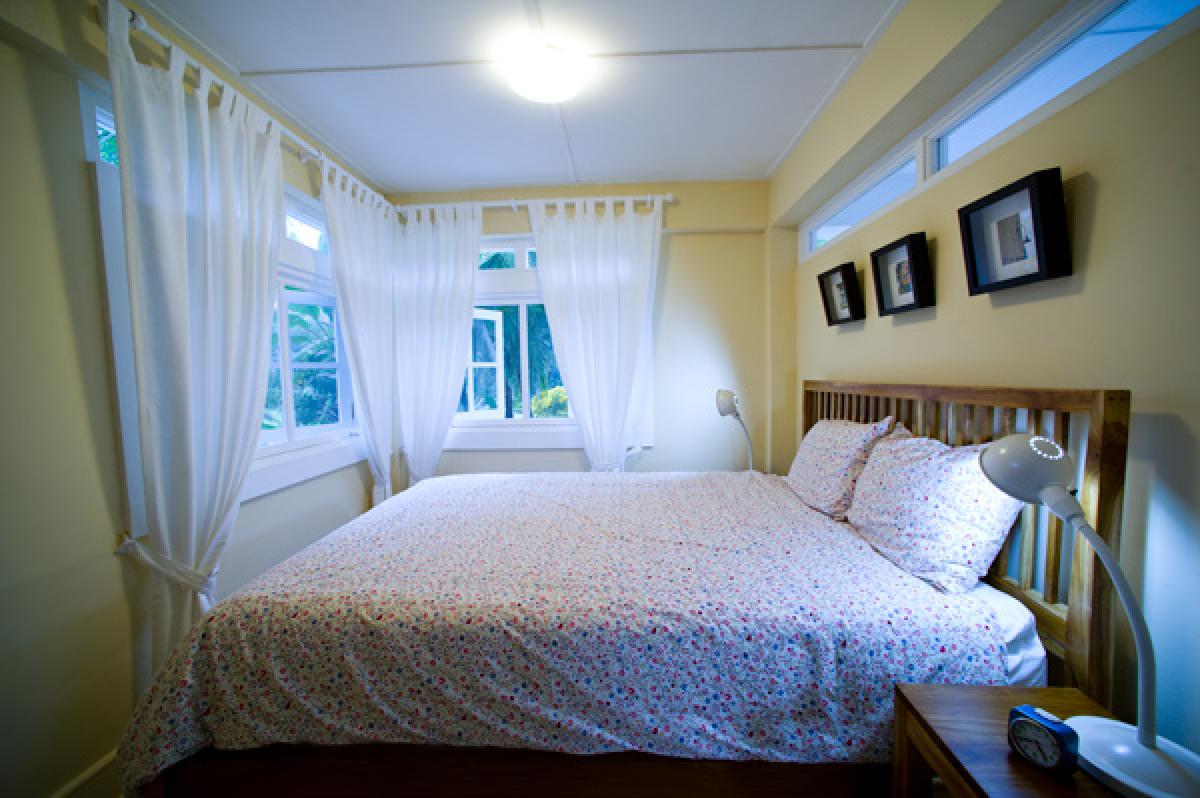 Room rates: $110
Anywhere.com