Soberanía National Park is a top destination for birders. On a visit to The Canopy hotel, you'll have a bird's-eye view of one of the most incredible avian habitats in the world.
Featured in:
Eco Lodges, Sustainable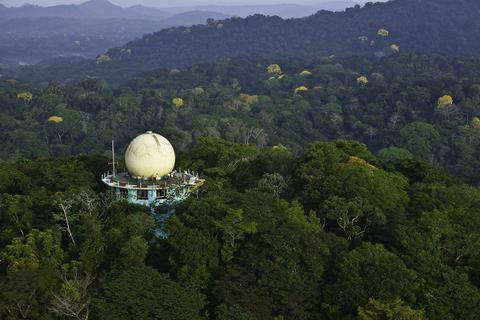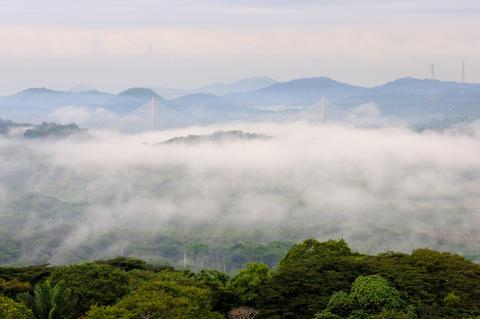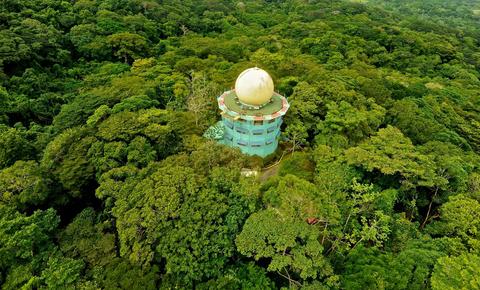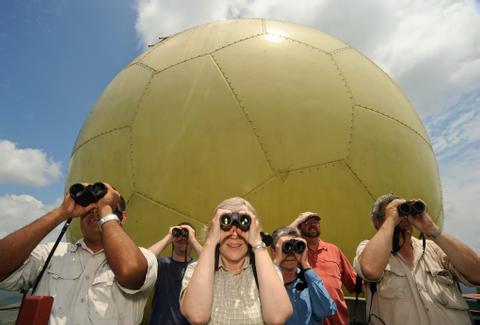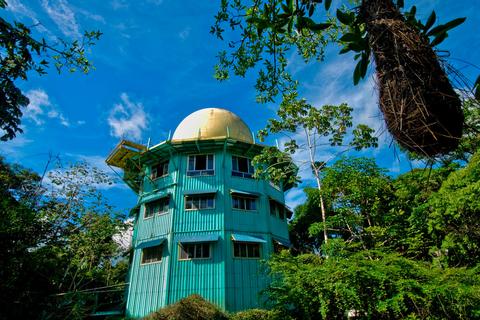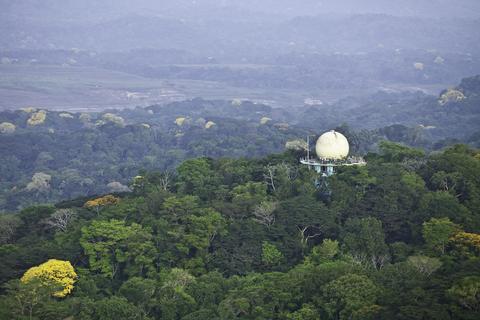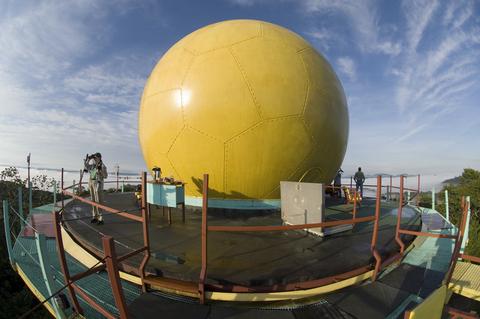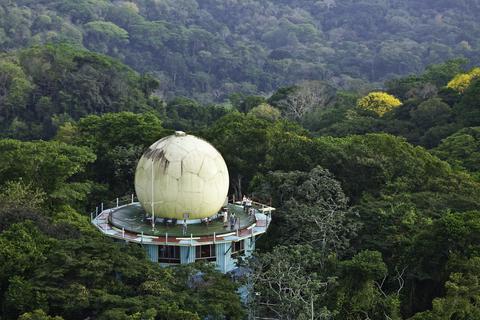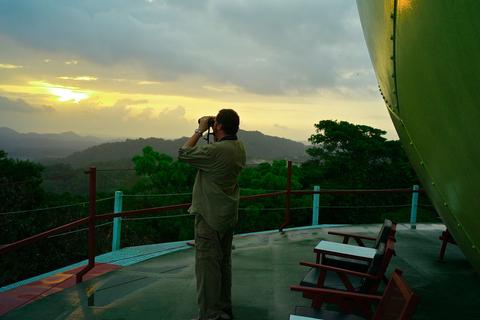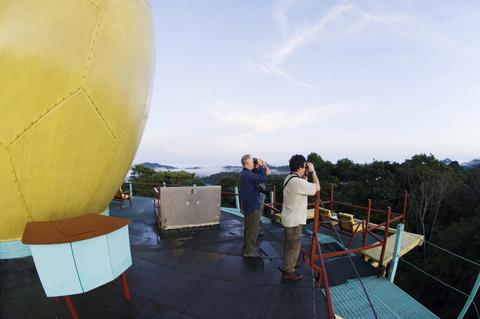 12:00 p.m. check in
9:00 a.m. check out
No children allowed
Free Breakfast
Wireless Internet
The Canopy Hotel is designed to be a birdwatcher's paradise. At the top of the tower you can visit the observation deck, which is 50 feet (15 m) above the ground and looks out over the top of the canopy. From here, you can see boats navigating the distant canals. Look for birds like toucans, parrots, cotingas, trogons, manakins, and hummingbirds. Wildlife doesn't end with birds — look down to see coatis, agoutis, and anteaters on the surrounding trails. You can also expect to see blue morphos butterflies flitting around the tower. For more variety, visit some of the nearby orchid gardens.
There's a common area with ample seating including comfortable hammocks. Next to the window you'll find handy binoculars. In the common room you can help yourself to an extensive library of birding books. The Canopy also offers Wi-Fi and a public computer.
There is an on-site downing room with lots of options. They serve lots of fresh, healthy food and can accommodate vegetarian visitors with some advance notice. You can visit the kitchen between meals for snacks, soft drinks, tea, and coffee.
There are 5 single rooms, 5 double rooms, and two spacious suites. All of of the rooms have wide windows with great views of the forest canopy and ceiling fans.
Blue Cotinga Suite
The Blue Cotinga Suite is canopy height and has two large windows. There's also a small balcony with a hanging chair and a hammock. Guests have a private bathroom and a desk with a chair. You can choose between two full beds or a queen bed.
Harpy Eagle Suite
The Harpy Eagle Suite is mid-canopy height and has two large window. It comes furnished with either a queen bed or two full beds, as well as a desk and chair. There's also a private bathroom.
Canopy rooms
These rooms are at the top of the tower, at the same hot as the top of the forest canopy. They each have two full beds. Each of these rooms has a private bathroom. Canopy rooms are smaller but still have enough space for luggage storage.
Single rooms
The tower's 5 single rooms share a bathroom with one toilet and one shower. These rooms come with double beds and are 18 feet (5.5 m) above the ground. The rooms look out over mid-canopy level.
Accommodations
Harpy Eagle Suite
Sleeps 2
Blue Cotinga Suite
Sleeps 2
Balcony
Fan
Wireless Internet
Double Room 3 Nights All Inclusive Package
Sleeps 2
Suite 3 Nights All Inclusive Package
Sleeps 2