Punta Chame Villas
Punta Chame Villas is located in Punta Chame, a thin peninsula that's set along Panama's central Pacific coast. The hotel has clean, well-appointed rooms and a nice offering of facilities, including a swimming pool and restaurant.
Punta Chame is located at the end of a peninsula that points east toward the mainland. The bay here receives steady winds throughout the year and for this reason is very popular with windsurfers. Walk along its isolated beach and you'll see handfuls of avid windsurfers cutting across the bay. Even if you're not out there riding the waves, it's entertaining to watch. The beach is nice and almost entirely deserted.
Punta Chame Villas is a lovely, modern hotel in Punta Chame. Their motto is tu casa es la playa ("your house is the beach"), which is appropriate considering that the hotel is less than 100 yards from the waterline. The hotel spreads across four stories and includes 15 rooms. From the upper levels, you can get good views of Chame Bay and the hilly mainland. At night, the lights of Panama City sparkle in the distance.
The rooms are spacious, clean and comfortable. All come equipped with a private bathroom, hot water shower, and toiletries. The rooms are air-conditioned and have a flat screen cable TV and wireless Internet access. The ocean view rooms have balconies that look out over the bay, while the garden view rooms have patios with direct access to the swimming pool.
The pool is large and refreshing. There is a swim-up bar on one end and a Jacuzzi on the other. Lounge chairs line the sides of the pool and offer up a nice place to sunbathe. During the evening, movies are sometimes shown outside.
Punta Chame Villas also has its own bar and restaurant. The restaurant's menu fuses Spanish and Panamanian cuisine and many of the ingredients are locally sourced—the fish and shrimp are pulled offshore and are especially fresh. The restaurant is open for breakfast, lunch and dinner. Drinks can be enjoyed at the Sky Bar, which not only serves beer, wine and cocktails, but also gives great views of the surrounding beach and ocean.
The staff at Punta Chame Villas is notoriously friendly and helpful.
Punta Chame Villas Facilities
Restaurant, bar, swimming pool, Jacuzzi, parking, laundry service.
Amenities
Private bathroom, hot water, air conditioning, cable TV, telephone, wireless Internet, private balcony, hammocks, toiletries.
Accommodations
All rooms come equipped with a private bathroom, hot water shower, toiletries, air conditioning, cable TV, wireless Internet, and telephone. All rooms have one queen-size bed that sleeps 2 people. There are several rooms that feature an additional double bed. These rooms sleep 4 people.
Ocean View Rooms – these rooms have a balcony and a view of the ocean.
Garden View Rooms – these rooms have a patio and a view of the pool.
Facility Amenities
---
Restaurant in Hotel
Free Breakfast
Wireless Internet
Spa Services
Wheelchair Accessible
Swimming Pool
Air Conditioning
Balcony
Cable TV
Gardens
Hot Water
Internet Access
Telephone
Facility Amenities
---
Restaurant in Hotel
Free Breakfast
Wireless Internet
Spa Services
Wheelchair Accessible
Swimming Pool
Air Conditioning
Balcony
Cable TV
Gardens
Hot Water
Internet Access
Telephone
Check In:
1pm
Check Out:
11am
Punta Chame Villas Accommodations & Rooms
1 Room
Ocean Views
Gardens Views
Air Conditioning
Balcony
Cable TV
Hot Water
Telephone
Wireless Internet
Patio
Punta Chame Villas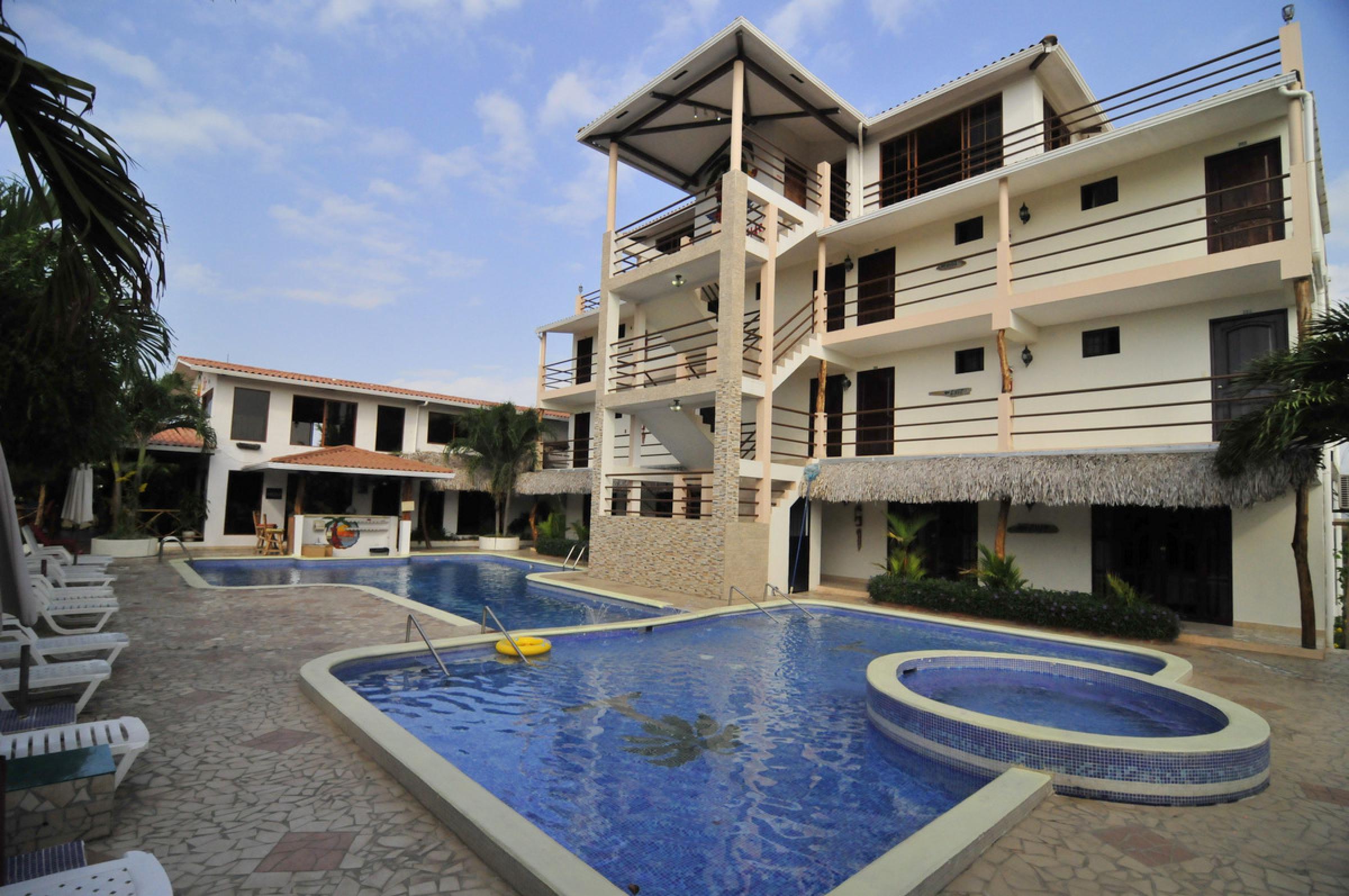 Room rates: $165
Anywhere.com