Flower Garden Hotel
Flower Garden Hotel is an elegant hotel that's about a 10-minute taxi ride from Hanoi's historic downtown. This is a busy part of the city, and you'll have a huge selection of restaurants just steps from your door.
Go south of the hotel to see Hanoi's most interesting sights. Don Xuan Night Market is one of the closest — come here to shop for deals after dark. A little farther south you can reach Bach Ma, which is the oldest temple in Hanoi. It is built on the site of an 11th- century temple, but the temple today dates back to the 18th century. It has a richly decorated red and gold interior and has a more antique appearance than many of the pagodas downtown. Much of the city revolves around Hoan Kiem Lake. Visitors love to see the Turtle Tower in the middle of the lake, which was built to honor famed Vietnamese emperor Le Loi.
Upstairs, you can visit the bar, which serves a selection of western-style cocktails. There's a late-night menu in case you want a meal after the restaurant has closed. Like most larger hotels in Vietnam, Flower Garden has an on-site restaurant menu offers a mix of Vietnamese and western foods. In the morning, you can visit the breakfast buffet for traditional breakfast items or a steaming bowl of pho.
There is a small fitness area and a spa with a Jacuzzi and a sauna. Business travelers can book the conference room, which comes with audiovisual equipment. You can have the staff arrange the room for a variety of events, like corporate parties and seminars.
Flower Garden Hotel provides plenty of amenities that work around your busy schedule. They provide 24-room service and a laundry service. Every room and all of the communal areas have high-speed Wi-Fi.
Rooms come with sturdy, old-world style furniture, and rich colors make the accommodations feel especially opulent. All of the rooms are climate controlled, and you can adjust the air conditioning unit yourself. In your room, you'll have access to a phone, a cable TV, and a safety deposit box. Help yourself to the complimentary bottled water, as well as the stocked mini-fridge.
Facility Amenities
---
Restaurant in Hotel
Free Breakfast
Wireless Internet
Spa Services
Wheelchair Accessible
Swimming Pool
Cable TV
Conference Rooms
Hair Dryer
Laundry Service
Mini Bar
Mini Gym
Room Service
Safe Deposit Box
Telephone
Facility Amenities
---
Restaurant in Hotel
Free Breakfast
Wireless Internet
Spa Services
Wheelchair Accessible
Swimming Pool
Cable TV
Conference Rooms
Hair Dryer
Laundry Service
Mini Bar
Mini Gym
Room Service
Safe Deposit Box
Telephone
Check In:
2pm
Check Out:
12pm
Flower Garden Hotel Accommodations & Rooms
2 Rooms
River Views
Air Conditioning
Cable TV
Hair Dryer
Hot Water
Mini Bar
Safe Deposit Box
Telephone
Wireless Internet
Air Conditioning
Cable TV
Hair Dryer
Hot Water
Mini Bar
Safe Deposit Box
Telephone
Wireless Internet
Flower Garden Hotel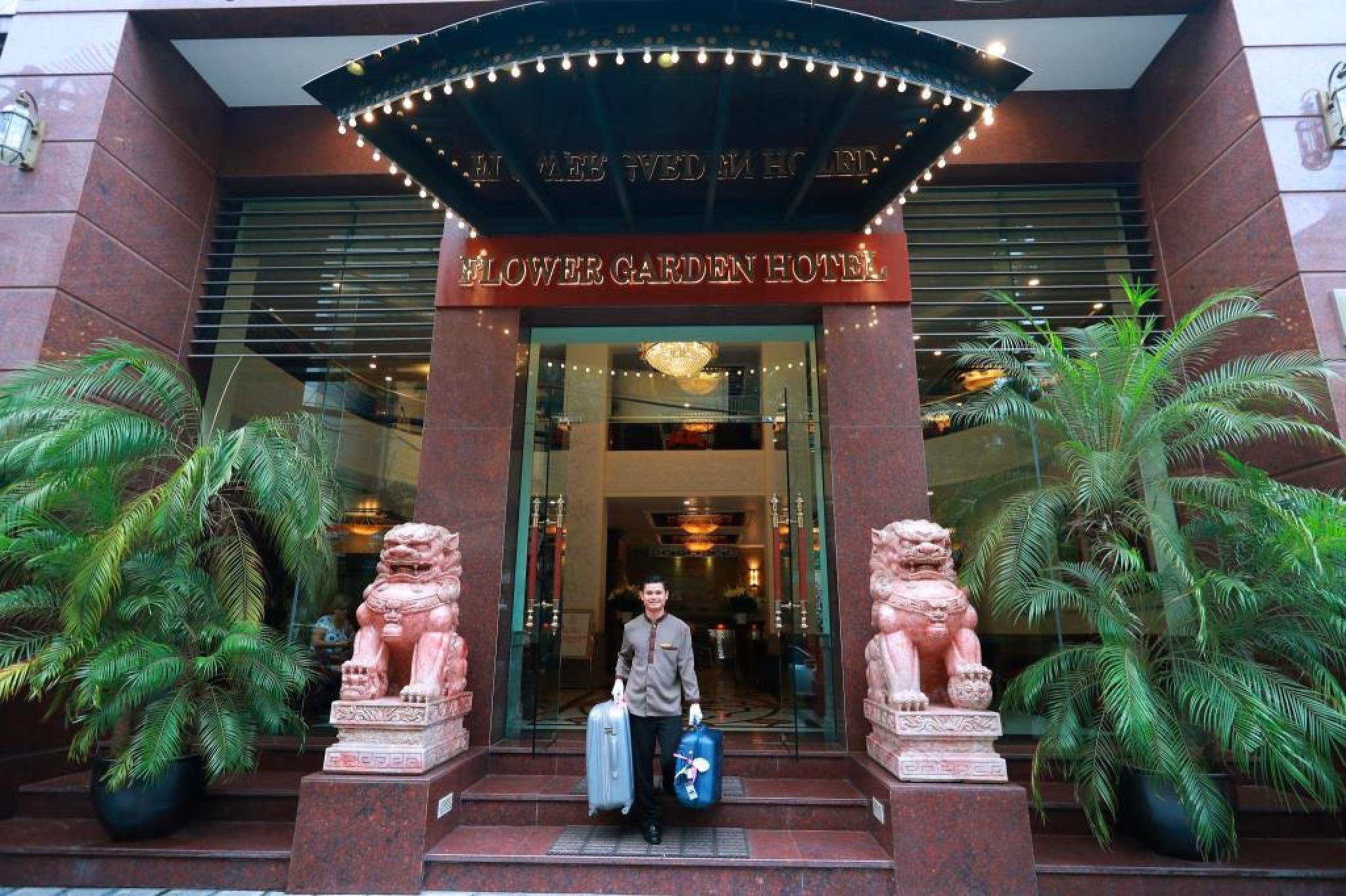 Room rates: $84
Anywhere.com