An Lam Saigon Riverside Retreat
An Lam wants guests to feel immersed in the landscape. This hotel is a 15-minute boat ride from Ho Chi Minh City and provides a peaceful escape from the hectic city streets.
An Lam Sai Gon is just north of the city, in the Binh Duong Province. Taxi rides to the city center take about 35 minutes. Make sure you take a tour of Ho Chi Minh City's Reunification Palace, which has richly decorated rooms on the upper floors and a realistic bunker in the basement. The palace is a short walk from some of the city's other notable sights, like the Notre Dame Cathedral and the old post office. To experience an authentic Vietnamese shopping experience, visit the crowded stalls of the Ben Thanh Market, one of the best places in the city to find a good deal.
This is an intimate retreat, with just 19 suites and villas. The communal spaces and rooms have refined accent pieces, inspired by classic Vietnamese architecture. All of the rooms are air-conditioned and furnished with tasteful, hardwood furniture and stone details.If you're enjoying the atmosphere, feel free to stay in for the evening and order the butler service.
High-speed Wi-Fi is available throughout the hotel. Accommodations are spaced to give guests their own piece of the lush, tropical garden. All the rooms have private bathrooms.
The spa has its own peaceful plunge pool, as well as private rooms for rejuvenating massages. Visit the fitness center to keep up your health regimen. Take advantage of the convenient laundry and dry cleaning services.
In the restaurant, you can order from a menu of both western and Vietnamese options. Breakfast is included in your stay. An Lam also provides a butler service to cater to all of your particular needs, and the staff is happy to offer room service. You'll find the dining room offers a nice wine list, and the bars serve a couple of western style cocktails — order a drink or a fresh juice at the poolside bar.
Facility Amenities
---
Restaurant in Hotel
Free Breakfast
Wireless Internet
Spa Services
Wheelchair Accessible
Swimming Pool
Air Conditioning
Alarm Clock
Internet Access
Laundry Service
Mini Bar
River View
Room Service
Facility Amenities
---
Restaurant in Hotel
Free Breakfast
Wireless Internet
Spa Services
Wheelchair Accessible
Swimming Pool
Air Conditioning
Alarm Clock
Internet Access
Laundry Service
Mini Bar
River View
Room Service
An Lam Saigon Riverside Retreat Accommodations & Rooms
Rooms
An Lam Saigon Riverside Retreat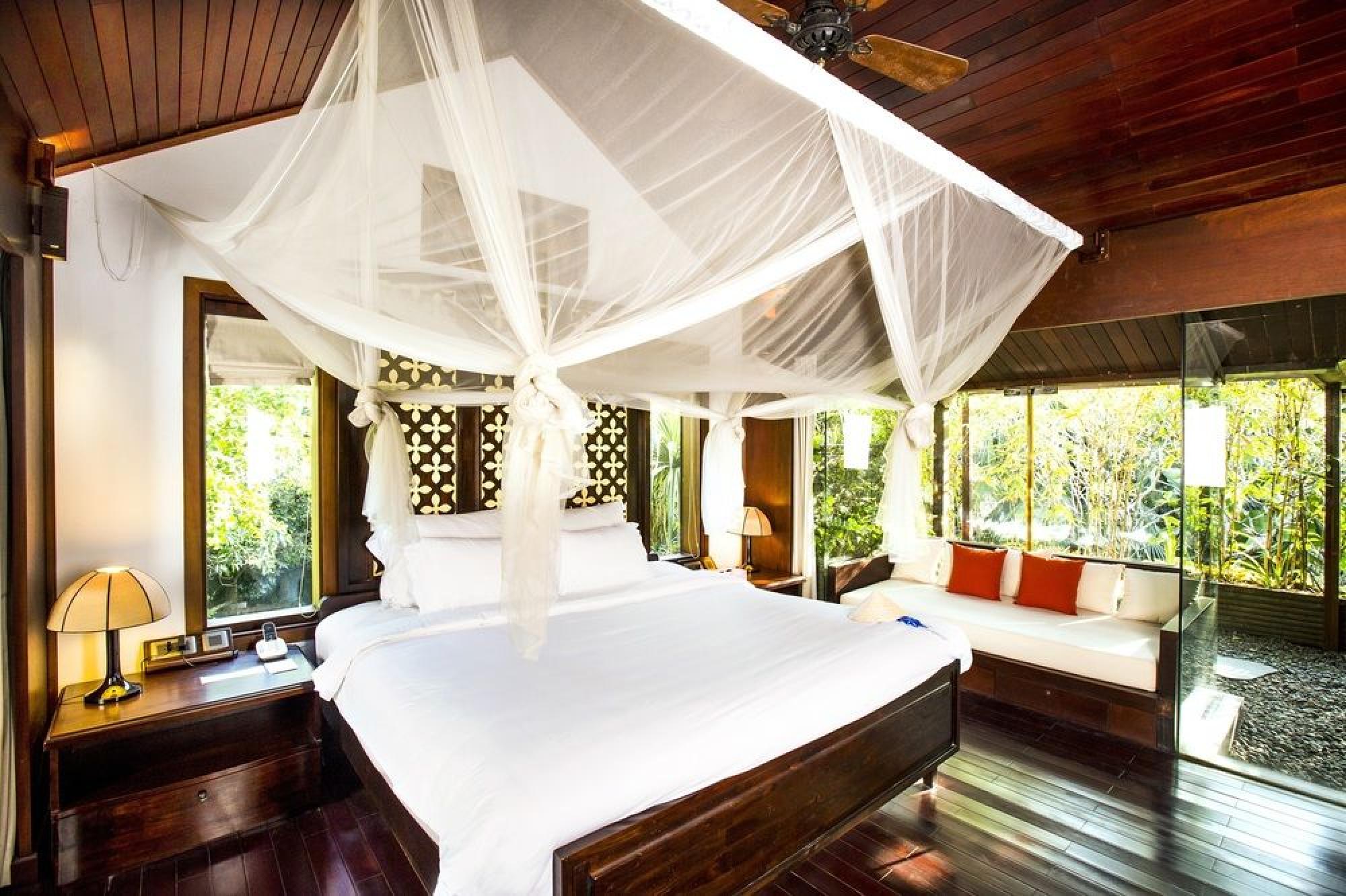 Anywhere.com