Continental Hotel
Continental Sai Gon has been part of Ho Chi Minh City since 1880. It's a large, elegant hotel that blends Vietnamese and European influences.
Continental Saigon is just east of the city's most popular historic sites. From here, it's a short walk to places like the Reunification Palace. You can also quickly get to the Fine Arts Museum, where you can see contemporary as well as ancient pieces. Make sure to also walk by the Opera House, which is one of the city's best examples of French colonial architecture. Ho Chi Minh City also has some exciting nightlife, including some of the most popular bars in Southeast Asia. For an amazing view of the city, travel a short distance south of the hotel to the Saigon Skydeck.
Rooms have wall-to-wall carpeting and curtains. Each room has a phone with international direct dial. There's Wi-Fi throughout the hotel and you can flip through the cable channels on the LCD TV. Store important items in the room's safety deposit box, and make the room the perfect temperature with the individually controlled air conditioning unit. There's complimentary coffee and tea and bottled water in addition to the minibar selections.
Continental Saigon has a workout room and a spa where you can explore some restorative treatments. Let the staff know if you have laundry or dry cleaning you need to be done. The staff also provides a helpful, 24-hour room service.
There is a business center with internet access. Continental Saigon offers a long conference hall as well as beautifully appointed meeting rooms.
Continental Saigon's restaurants have served as meeting places for important government officials. In the morning, help yourself to the buffet breakfast that is included in your stay. In addition to the selection of eateries in the hotel, you can also walk to a variety of restaurants. There is an on-site coffee house that serves as a nice place to do sip as you watch the world go by.
Facility Amenities
---
Restaurant in Hotel
Free Breakfast
Wireless Internet
Spa Services
Wheelchair Accessible
Swimming Pool
Air Conditioning
Alarm Clock
Bar
Coffee Service
Currency Exchange
Internet Access
Laundry Service
Room Service
Facility Amenities
---
Restaurant in Hotel
Free Breakfast
Wireless Internet
Spa Services
Wheelchair Accessible
Swimming Pool
Air Conditioning
Alarm Clock
Bar
Coffee Service
Currency Exchange
Internet Access
Laundry Service
Room Service
Continental Hotel Accommodations & Rooms
Rooms
Continental Hotel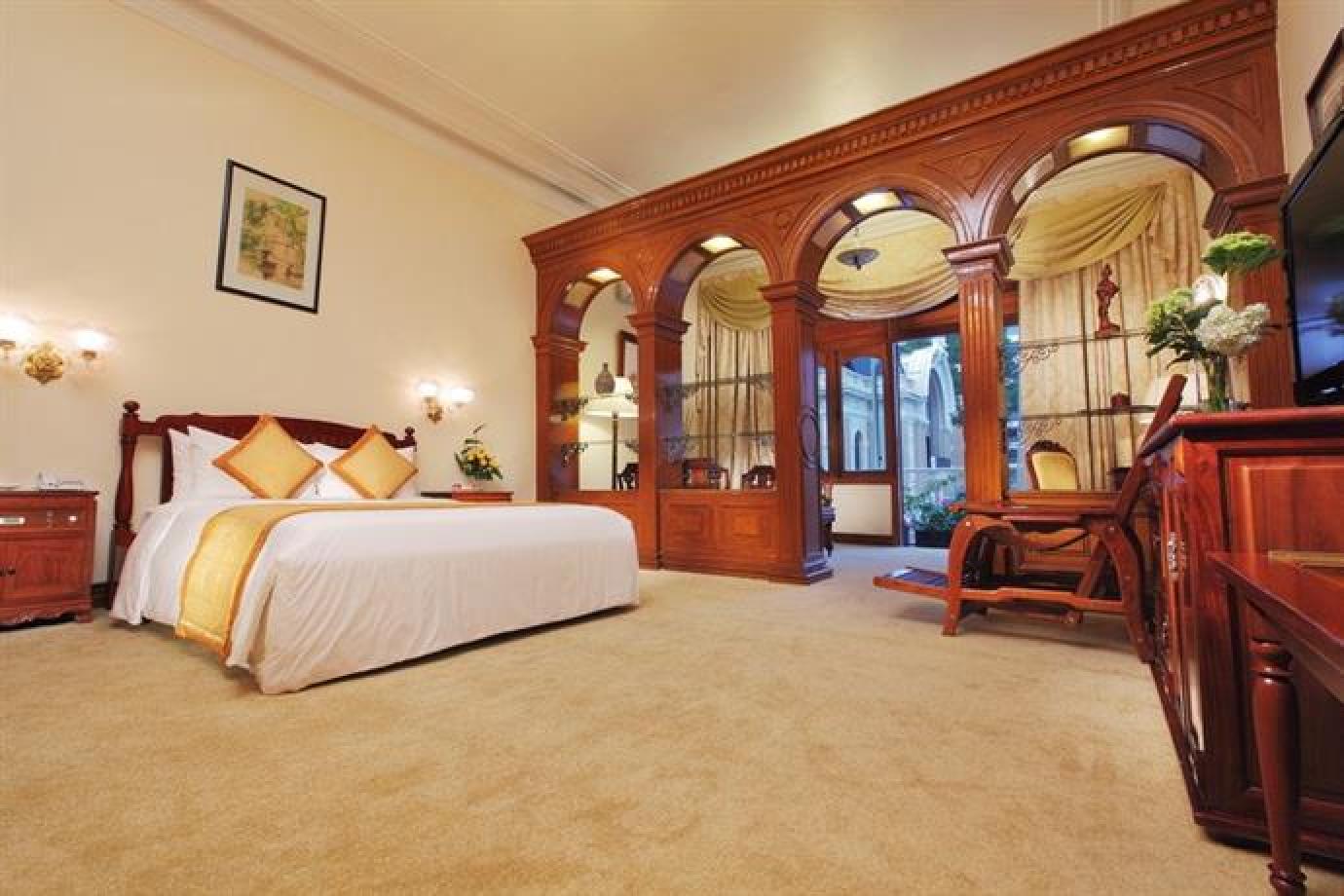 Anywhere.com