Hoi An Silk Boutique Hotel
All of Hoi An Silk Boutique's 80 rooms offer romantic views of the city. Stay here to have comfortable rooms and lots of convenient amenities in addition to a large, full-service spa.
Hoi An is known for its silk production, and you can take a trip to see a silkworm farm not too far Hoi An Silk Boutique. This hotel is just outside of historic Hoi An — the town's most iconic landmark, the covered Japanese bridge, is just over a quarter-mile (500 m) away. As you stroll the streets, you'll pass many vendors that sell tailor-made clothes as well as flowy, lightweight garments that are essential during the hot Hoi An summers.
The rooms here come in calm, neutral colors. Help yourself to a snack from the room's welcome fruit basket or the minibar. Each room has air conditioning and an adjustable thermostat. There are private bathrooms that come stocked with amenities. You can store your valuables in the safety deposit box and flip through the flatscreen satellite TV.
There is Wi-Fi available throughout the hotel, as well as in the convenient business center. Go to the spa for scrubs, wraps, and facials. For more pampering, there's also a fitness center and a serene outdoor pool. Guests can borrow the hotel's bikes (subject to availability). The hotel offers dry cleaning and laundry services.
Hoi An Silk Boutique's restaurant serves Vietnamese specialties, as well as international options if you'd like to mix it up. Breakfast is included in your stay, so make sure fill up every morning with lots of Vietnamese coffee and fresh, tropical fruit. Visit the hotel lounge for cocktails, a fresh fruit juice, or a light snack.
Facility Amenities
---
Restaurant in Hotel
Free Breakfast
Wireless Internet
Spa Services
Wheelchair Accessible
Swimming Pool
Air Conditioning
Cable TV
Laundry Service
Facility Amenities
---
Restaurant in Hotel
Free Breakfast
Wireless Internet
Spa Services
Wheelchair Accessible
Swimming Pool
Air Conditioning
Cable TV
Laundry Service
Hoi An Silk Boutique Hotel Accommodations & Rooms
Rooms
Hoi An Silk Boutique Hotel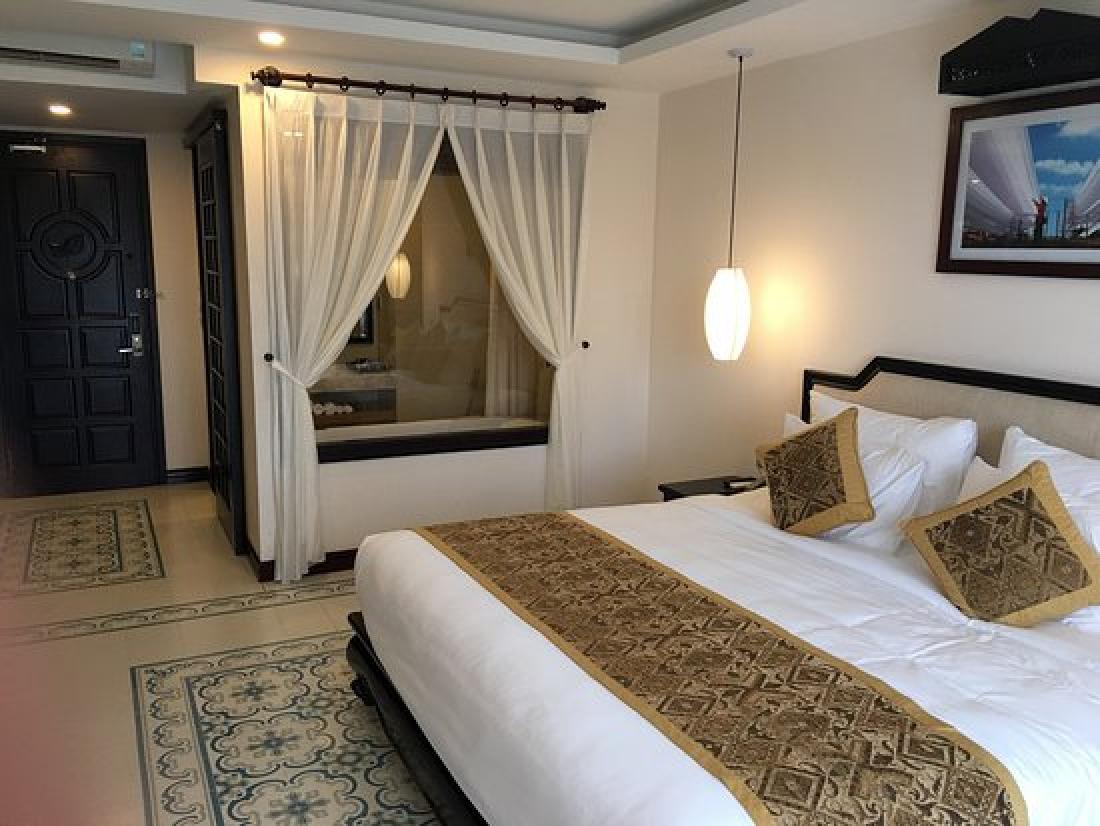 Anywhere.com