Richis Resort
Richis Resort is about a 15-minute drive from the Phu Quoc airport and offers opulence just steps away from the island's western coast. This is a 4-star luxury resort that makes it easy to experience the Phu Quoc island.
To mix things up, head to Sao Beach on the other side of the island—it's a popular spot with white sand. It only takes 5 minutes to get from the resort to the downtown area, where you can sample the local cuisine. Drive about an hour to get the Phu Quoc national park, which has scenic paths for bike riding. Take a boat ride off the northwestern coast to go on snorkeling and diving expeditions around coral reef. There are a few diving schools in the area if you're interested in getting certified.
Start your day off with the resort's free breakfast. On-site casual and fine dining options offer international items as well as Vietnamese dishes, as well as a nice variety of fresh seafood options and imported wines. If you're tired from a long day of exploring the beach, feel free to have a relaxing evening with room service. Travelers on a romantic vacation can also opt for a private dinner on the beach.
There's a large swimming pool that overlooks the beach. The pool has a bar where you can order tropical drinks and beers. Head to the lounge bar where you'll experience a chic atmosphere and a menu of healthy snacks.
You can also access the sauna and steam room as well as a gym. Palm trees shade the grounds and elaborate terraces overlook the courtyard. This is a family friendly resort that has its own Kids' Club. Don't worry about chores during your stay—there's a laundry service for guests to use.
All of the air-conditioned rooms are simply furnished and designed for total relaxation. Each room has a private bathroom. You can use the desk and access the Wi-Fi that is available throughout the resort. Each room also comes with a 40-inch LCD TV. Balconies have lovely views and make a lovely place to sip a drink—every room comes equipped with tea and coffee making equipment as well as a minibar.
Facility Amenities
---
Restaurant in Hotel
Free Breakfast
Wireless Internet
Spa Services
Wheelchair Accessible
Swimming Pool
Air Conditioning
Alarm Clock
Beach Access
Laundry Service
Mini Bar
Facility Amenities
---
Restaurant in Hotel
Free Breakfast
Wireless Internet
Spa Services
Wheelchair Accessible
Swimming Pool
Air Conditioning
Alarm Clock
Beach Access
Laundry Service
Mini Bar
Check In:
2pm
Check Out:
12pm
Richis Resort Accommodations & Rooms
3 Rooms
Richis Resort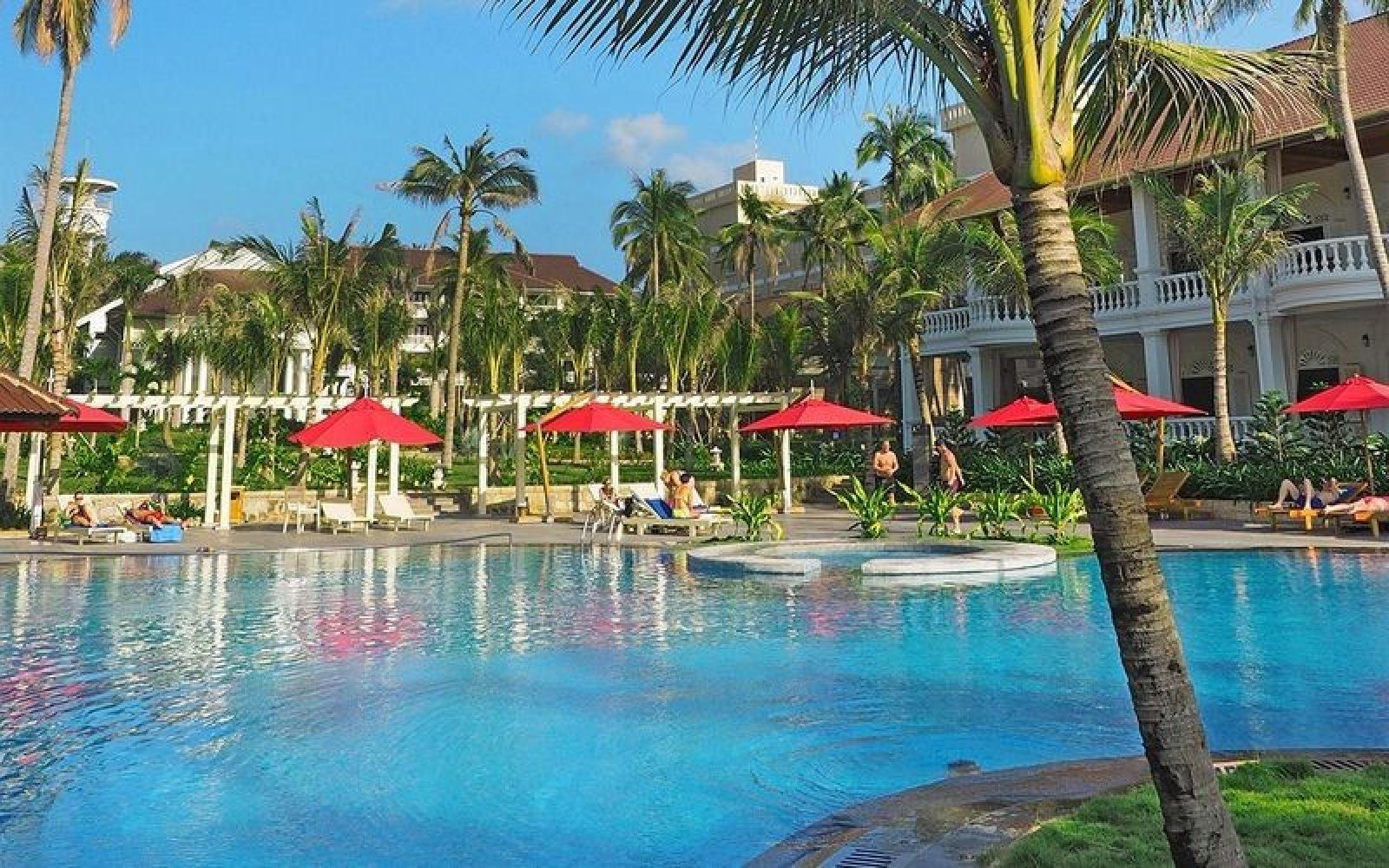 Anywhere.com