Costa Rica Vacation and Travel Planning Experts
100% satisfaction guaranteed.
Customize Your Trip to Costa Rica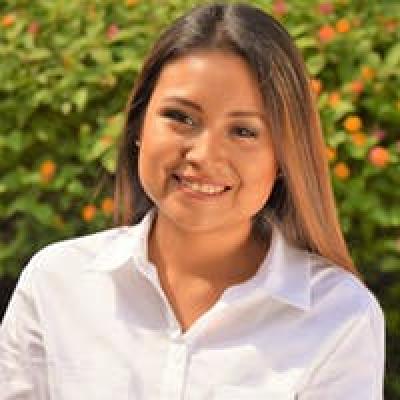 Alexandra
Rated 9.8 out of 10 based on 235 reviews
1-888-456-3212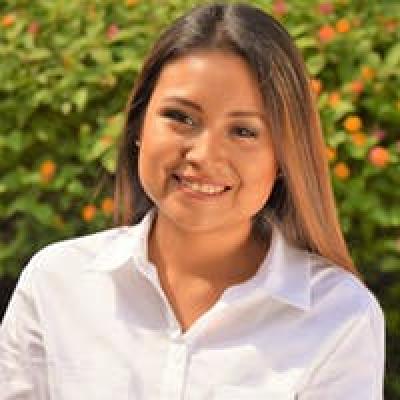 Alexandra
Rated 9.8 out of 10 based on 235 reviews
Our service has been covered by
REVIEWS

Family:
3
Adults
, 
2
Children
Anywhere is the BEST! It was so easy for you to do the planning and you picked great places to stay, rides, and tours all within our budget. Jose did a superb job for us in planning our trip. He even made a last minute change for us with no hesitation. He has great taste and could almost read our minds when it came to what made a perfect vacation for us. We had zero problems and only a feeling of well being the whole trip. I highly recommend Anywhere!

Family:
4
Adults
Our family visited Costa Rica for a week in January 2018. We visited Monteverde Cloud Forest, Arenal Volcano and Maquenque Eco Lodge in Boca Tapada. Lester Ruiz from Anywhere Costa Rica was instrumental in planning this trip for us. He was super patient in listening to what we wanted out of our travel experience and providing us with various options of things to see and do. We didn't have to worry about a thing once we got there given all the arrangements were made by Anywhere Costa Rica and we were given confirmations for all parts of the trip. All the operators arrived exactly on time as per our itinerary and every aspect of our trip went exactly as it was planned.

Family:
2
Adults
, 
1
Child
Had a fantastic trip thanks to Anywhere Costa Rica! Not only did Roy at Anywhere set us up with the perfect trip for our family, Anywhere was there to assist us with anything we needed while vacationing. All of the pick ups and activities were on time, with friendly guides and drivers who took real pride in showing us their beautiful country. Roy's advice on travel times and activity bookings was invaluable and working with the Anywhere team was a pleasure. Having never used Anywhere Costa Rica before, I was hesitant but now that we have experienced first hand what they do, I would highly recommend them.

Family:
2
Adults
, 
2
Children
We used Anywhere to book our drivers between cities in Costa Rica and booked about 6 excursions through them. They were amazing. While in Costa Rica, the company was easy to contact when we had questions about excursions. All the excursions and transportation was like clock-work. The company is excellent. There was no pressure or up-selling. I'd recommend them highly. I think the prices were reasonable. I'd recommend Anywhere to anyone going to Costa Rica looking for a seamless, enjoyable and stress-free vacation.

Couple:
2
Adults
We had a wonderful honeymoon! We could not have done it without Anywhere curating the perfect trip for us. Having everything organized ahead of time took all of the stress out of travelling, and knowing that you were a phone call away should any trouble come up (it never did!) made us completely comfortable. The transportation aspect was especially helpful, as I could not imagine trying to navigate from place to place on my own. Every company we encountered was wonderful, and we were so glad that your partnership with them made them a part of our trip. Thank you so much!! We have already recommended your services to family members, and will definitely be using Anywhere again in the future.

Couple:
2
Adults
Anywhere Costa Rica took all the stress and planning out of our honeymoon and put the fun and excitement back in. They took care of everything! Tours, transfers, hotels - We really maximized our time spent in Costa Rica and got to see so much without worrying about where to go next or how to get there. Their customer service is top-notch. They are very flexible and attentive to your needs and wishes. They will try their best to design an itinerary for you that hits all the spots you want and suits your personality!

Couple:
2
Adults
We booked all our tours and transportation via Anywhere and it turned out perfectly. After confirmation of all the tours, we still changed pick up locations and drop off locations which were no problem at all. The contact with the person helping you is fantastic and everyone is so nice and helpful. They really care about you having the best trip of your life and they will do anything to make that happen. I would definitely recommend booking with Anywhere, they are the best!

Couple:
2
Adults
I found Anywhere online and they had near perfect reviews, and now I know why. They were helpful, flexible and very patient with me right from the get go, as i massaged our trip and then added a few days right at the last minute. The information was all very relevant and they offered a wide variety of tours etc. So they booked everything for us, hotels, transfers between areas and most of the tours. Everyone transfer was bang on time, with no confusion at all. All the tours were wonderful with great guides, and all the hotels were great to stay in. I can't recomend this company high enough

Friends:
4
Adults
Anywhere was fantastic in helping us plan our 10-day Costa Rica trip! We traveled from San Jose to Arenal and Manuel Antonio. They were extremely accommodating with last minute changes before and during the trip. When my agent is out of office, someone else always stepped in to help. We specified that we wanted an authentic trip and that is what we got!

Friends:
3
Adults
I generally plan trips on my own using a good guide book. I considered using a packaged tour but could not find one that met my to-do list. Then I came across Anywhere. After reviewing their comprehensive/extensive website, and the menu of offerings, both for hotels and activities, it was easy to plan a trip tailored to what we wanted to see and do. The best part, the price per person was comparable and even less than other tour packages I found online, with the added benefit that we could customize our own itinerary to the places and things we wanted to do. There were no surprises and the progression from each portion of our trip was seamless and impeccably arranged. I do not hesitate recommending them and will use them again next time we visit Costa Rica.

Friends:
2
Adults
The best tour planning company ever! I have done tours with different companies in past and there was always always something not up to our expectations! Anywhere in Costa Rica from the first call to the end of trip proved us wrong that they had planned an exceptional tour to perfection for us and for the first time there was nothing short of high standards even on a budget!!! We will certainly use them again!"

Solo:
1
Adult
Anywhere is great! I booked a few trips with Anywhere including: 1) Night Walk in Monteverde 2) Selvatura Canopy 3) Taxi-Boat-Taxi from Monteverde to La Fortuna. Everything was organized very well with an itinerary with all trips compiled sent to your e-mail. The itinerary included required type of clothing and general information for the different types of excursions. The pick ups are very punctual. It was a great experience dealing with Anywhere altogether, especially with agent Roy Soto Cruz.

Solo:
1
Adult
Excellent service, excellent country, amazing tours! I'm a solo traveler and I love adventures, from the beginning to the end I had the best recommendations for what I was looking, Anywhere put in my way the best agent and was super helpful for what I was looking, rafting, nature walks, rappel, wildlife, etc... Everything was true!!! Thanks to Jessica and her kind service I have the best experience and in the future I will book more tours with them!!! Happy New year and ¡Pura vida!

Solo:
1
Adult
All thanks go to Anywhere Costa Rica for making my trip a memory of a lifetime! This was my first time travelling out of the Country by myself. I was a bit nervous at first and leery going through an agency to plan my trip- because this was something I have never done before. After doing some research and reading many reviews- I decided to trust this company with planning my entire itinerary while in Costa Rica. My experience, honestly was more than I could have ever asked for!!! Anywhere put together an incredible itinerary for me, that included everything I was looking for in my vacation. When I wanted to make a few changes to the itinerary- he was very accommodating. The hotels I stayed at were great, the activities I did were all wonderful and the service I experienced everywhere I travelled throughout the Country, was over the top! I honestly could not have asked for a better way to plan my vacation!

Solo:
1
Adult
Since I was traveling alone to Costa Rica and this was also my first time, I decided to ask Anywhere to help me. Based on my preferences, a complete itinerary was suggested which matched my wishes perfectly. In the end I had a perfect holiday with lots of variation and all booked hotels, tours and transportation was perfectly arranged. Sirleny was helpful, patient and very friendly. Although at first I was a bit hesitant but my trust was completely rewarded in the end