Kilimanjaro Machame Route 2021
Scale the continents gentle giant
Please inquire for future dates or individual treks
AUG 26th – SEP 2nd
DOUBLE ROOM
$5190.00*
per person (+$220 single supplement)
Venture out high above the clouds with our energetic team that carries the African spirit right to the top of Uhuru peak. See why they call it the roof of africa while you sit in our comfortable camps, sipping tea and enjoying the sunset in the distance. As usual, the tiniest of details have been considered and accounted for despite the rugged surroundings.
DIFFICULTY
Walking average of 4 miles per day
ACCOMODATIONS
2 NIGHTS Spent in Lake Duluti Lodge Arusha
6 NIGHTS spent in camps on the mountain
WHAT WE PROVIDE
100% ALL INCLUSIVE EXPERIENCE
We go above and beyond all other operators.
FOOD & ACCOMODATIONS
All meals, snacks and lodging are included.
PROFESSIONAL PHOTO DOCUMENTATION
Personal photo book for each trekker.
VISA
We take care of your visa fee & application prior to your arrival so you can skip the lines and walk through immigration.
TIPS
We are proudly certified for paying our porters fair wages and creating a comfortable working environment (3 meals a day, 30lbs weight limit per porter). Still, gratuities are seen as mandatory in Tanzanian tourism so we do include all the tips for hotel staff, porters and local guides. It's one less thing for you to think about while traveling with us!
PERMIT
The Kilimanjaro park fee of $956 as of August 2016.
WHAT TO BRING
PASSPORT
Must be valid for 6 months from time of arrival.
EQUIPMENT LIST
TRIP SUMMARY
DAY 2
Machame Gate to Machame Camp
DAY 3
Machame Camp to Shira Camp
DAY 4
Shira Camp to Barranco Camp
DAY 5
Barranco Camp to Karanga Valley
DAY 6
Karanga Valley to Barafu Camp
DAY 7
Barafu Camp to Uhuru Peak down to Mweka Camp
DAY 8
Mweka Camp to Mweka Gate back to Arusha
DAY 9
Begin of the Safari Extension or International flight back home
GENERAL INFO
Location
Bordered by Kenya, the Kilimanjaro National Park is located in the north eastern part of Tanzania. Kilimanjaro itself consists of three distinct volcanic cones: Mawenzi (16,893ft), Shira (13,140ft) and Kibo with Uhuru peak as the highest summit on its crater rim at 19,341ft.
When to Visit
Best times for trekking Kilimanjaro and visiting Tanzania are February or July-September. The mountain looks the most beautiful in February with snow on the summit which has accumulated during the rainy season. Safari extensions are especially attractive during this 'green season', as the Serengeti will show its most colorful appearance and it is calving season for most animals. During July throughout September, the mountain stays mostly dry as well and trekking conditions are excellent. The Safari highlight at the time is watching the great migration in the northern Serengeti.
Climate
Trekking during the day is very comfortable at around 60-70F depending on the clouds and season. During our summit push temperatures can be in the range of 25F down to 10F whenever there's a lot of wind.
Difficulty
Although the summit night is long and on fairly steep terrain, the rest of the trek is not considered to be difficult. The altitude is a factor but we walk at an easy pace and our acclimatization strategy has been proven to be very successful. The trail is in a good condition, perfect to take in all the surroundings. People that are not used to camping might find it intimidating at first to sleep in tents for 6 nights, but our comfortable setup and friendly staff members will make you forget all the hardships of the day.
GOOD TO KNOW
Here are some facts you should know while preparing for your time in Nepal.
OFFICIAL LANGUAGE
SWAHILI/ENGLISH
CURRENCY
Tanzanian Schilling
2200 TZS = 1 USD
TIME ZONE
GMT +3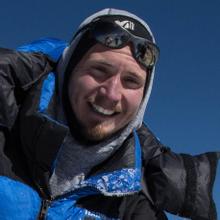 KILIMANJARO TREK LEADER
Karl Nesseler
Karl has worked for Anywhere for over five years and is co-creator and chief guide of the Anywhere+ program. He has served as expedition photographer on Mt. Everest for two seasons and stood on the summit along with his assistant trekking guide Phura-Jangbu in 2017. Recent trips had him guide through other parts of Africa, Asia, and South America. Together with his Tanzanian friends and colleagues, he is very excited to help our clients in their endeavor to scale the highest point on the African continent. ANYWHERE+ provides clients with sustainable, hassle-free, and culturally immersive travel experiences.
Have Questions?
Email your questions or visit the FAQ
k@anywhere.com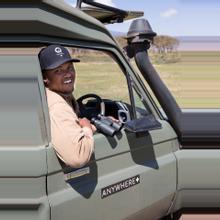 KILIMANJARO TREK GUIDE
Robert Chekwaze
Rob is our local Anywhere+ representative and keen naturalist and climbing guide with over 10 years of experience climbing Kilimanjaro and leading Safaris. He possess a vast knowledge of his native Tanzania and has traveled extensively around Africa and Europe. He is a graduate of the Mweka College of African Wildlife Management and has been involved with conservation ever since. Furthermore he functions as a Chairman for Interpretive Guides Society, a voluntary society for conservation-minded safari guides who are interested in furthering their knowledge, experience and insights in Tanzania's natural habitats. Everything with Rob is 'hakuna shida!' (no problem!). Hewill create the most memorable experiences for when you come down the mountain. Where do you want to go?
Have Questions?
Email your questions or visit the FAQ
ITINERARY
---
Arrival in Arusha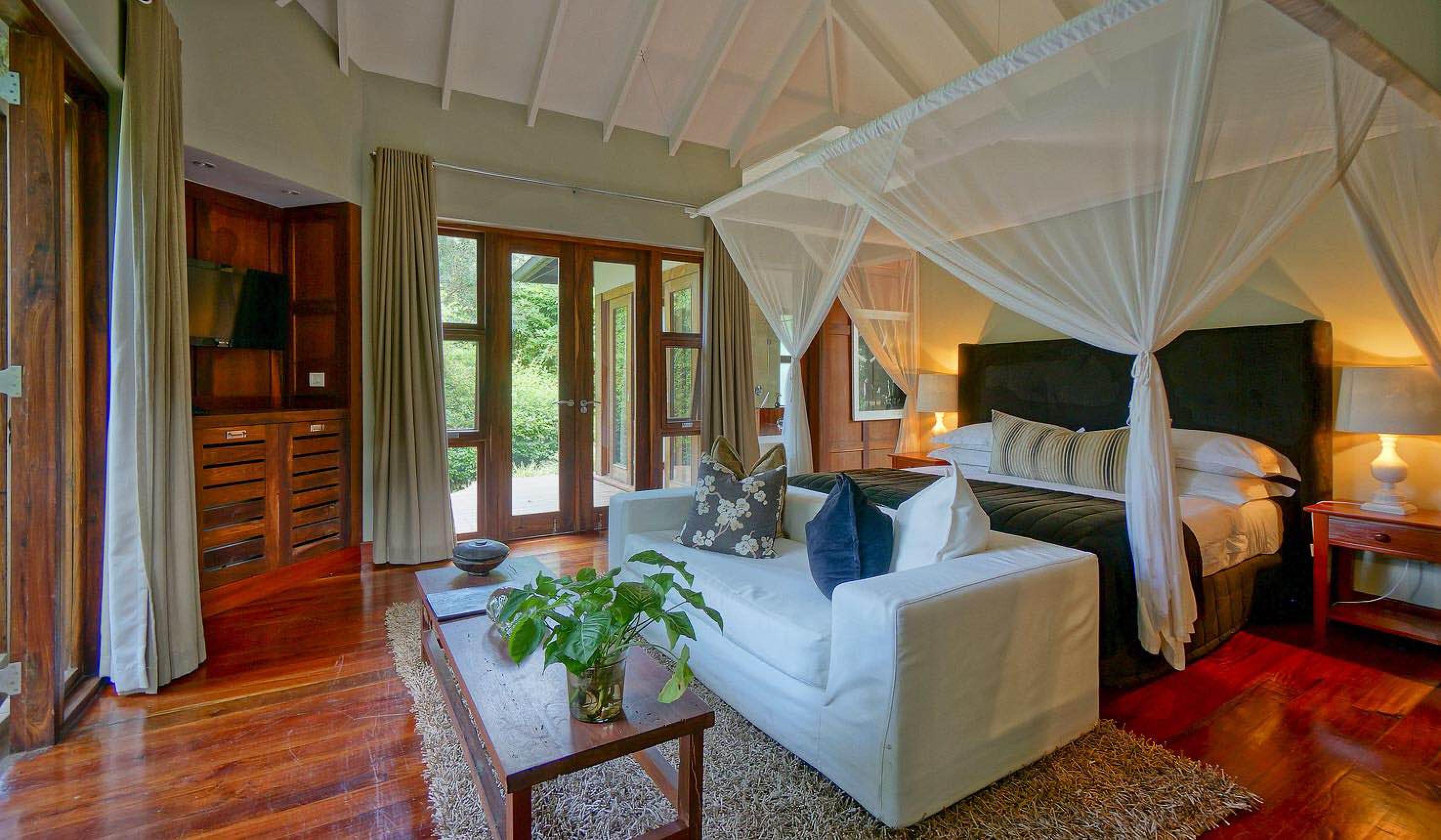 Meet & Greet at Kilimanjaro International Airport and transfer to Lake Duluti Lodge, your accommodation in Arusha. After lunch, the afternoon is free for you to find the best way to battle the jet lag. You can relax by the pool, get a massage in the hotel spa or stay active with a walk around lake Duluti and a coffee tour. Afternoon tea and snacks will be served, the team dinner and briefing takes place around 8:30pm.
---
Machame Gate (5.905ft/1.800m) to Machame Camp (9.840ft/3.000m) We leave Arusha at 8:30am for Machame Gate with the porters, guides and cooks who will spend the next seven days trekking with us up to Uhuru Peak. The drive through coffee farms and villages to Machame Gate takes about 1.5 hours. Once we arrive, we will wait at the gate while the guides register our climb and the porters make final preparations. Your first day's destination is Machame Camp. Each day, porters and cooks will walk ahead to set up the camp in time for our arrival. On this first day, we will hike through the moss-covered trees of Kilimanjaro's beautiful cloud forest.
---
Machame Camp (9.840ft/3.000m) to Shira Camp (12.600ft/3840m) There are some uphill sections on todays trek although it is considered to be the easiest day on the Machame Route. Enjoy several viewpoints from which we can see the plains and forests below, Kibo and Mawenzi peaks above. As we gain altitude, notice the change in vegetation. The trees diminish in size giving way to Kilimanjaro's famous high altitude plants, Scenecio Kilimanjari and Lobelia Deckenii. We hike up the Shira Plateau after lunch, created when Kibo's lava flows filled the Shira crater. Shira Camp is where we will relax for the rest of the day and enjoy the sunset behind Meru peak in the distance.
---
Shira Camp (12.600ft/3.840m) to Barranco Camp (12.960ft/3.950m) This 'up and down day' ends with an elevation gain of only 360ft/110m, but by early afternoon we will have climbed 2.260ft/690m to a height of 14.860ft/4.530m before beginning our descent to Barranco Camp. This day is crucial for acclimatization. After breakfast, we hike East on the Shira Plateau before reaching the junction for the Shira and Lemosho Routes. We continue on through the barren landscape before stopping for lunch at the Lava Tower, a 300-foot lava formation jutting out of the mountainside. We descend down to Barranco Camp which is considered to be the most scenic campsite on the Machame Route.
---
Barranco Camp (12.960ft/3.950m) to Karanga Valley (13.780ft/4.200m) We leave Barranco Camp after breakfast for Karanga Valley. The day begins with a 1.5 hours scramble up Barranco Wall. This is the hardest part of the day and in some places you will have to use your hands to pull your body up. After reaching the top we make a short descent into the greener Karanga Valley. We generally camp on the ridge above the valley to allow for greater acclimatization. When we get to camp it is shower time! A hot water bucket shower is provided for each team member at their convenience.
---
Karanga Valley (13.780ft/4.200m) to Barafu Camp (15.100ft/4.600m) After breakfast, we begin the hike to Barafu Camp. On the way to Barafu, we can see several of Kibo's glaciers as well as the junction that connects the descent route, Mweka, with the Machame trail. Today we will hike by the Heim, Kersten and Decken glaciers. Although the trail to Barafu passes through alpine desert with little vegetation, Barafu Camp offers stunning views of Kibo and Mawenzi peaks. We will try to sleep as soon as we finish dinner to be rested for our summit push starting around midnight.
---
Barafu Camp (15.100ft/4.600m) to Uhuru Peak (19.340ft/5.895m) down to Mweka Camp (10.170ft/3.100m) The summit push! Around midnight we begin the final ascent to Uhuru Peak, the highest point in Africa. For the next six hours we will hike by the light of our headlamps. The ascent to the crater rim is the most challenging part of the entire trek. The trail is steep until we reach the crater rim at Stella Point. Despite the distance being relatively short, progress is slow because there is less than half the oxygen compared to sea level! The hike from Stella Point to Uhuru Peak is a gradual climb with magical views as the sun begins to rise over the horizon. The altitude makes it a tiring undertaking and the crater rim path takes approximately 45 minutes. We will spend some time on the summit to take lots of pictures and hopefully get to enjoy the views before beginning the descent to Mweka Camp. At Barafu Camp we have a big brunch as a reward for the hardships of the night. After one hour of resting in the tents we have another 3 hours to go before reaching Mweka Camp for our last night on the mountain…time to celebrate!!! Camp is pitched at 10.1070 ft./3.100m.
---
Mweka Camp (10.170ft/3.100m) to Mweka Gate (4.920ft/1.500m) back to Arusha After an early breakfast the final descent takes us through the lower heath section that quickly turns into rainforest. Our time on Kilimanjaro ends at Mweka Gate where the vehicle will be waiting to transfer us back to Arusha for lunch at Lake Duluti Lodge. You can spent the rest of the day relaxing and recovering from the climb at the pool or in the spa. We are going to have a big farewell dinner around 8pm where we present the summit certificates and look at some pictures.
---
Begin of the Safari extension or International flight back home
THINGS YOU SHOULD KNOW
THE MACHAME ROUTE
The Machame Route holds a success rate of nearly 90% due to it's gradual ascent and excellent acclimatization rhythm. Furthermore it is one of the most scenic routes on the mountains with beautiful views of all the different peaks of Kilimanjaro.
GETTING THERE
You will be flying into Kilimanjaro International Airport near Arusha with the flight code JRO. All airport transports are included.
CONNECTIVITY
We are carying a satalite phone with us at all times if you wish to make a call or in case of an emergency. There is no wifi on the mountain but we are setting up personal hotspots for you whenever there is a mobile data network available (from day 3 onwards). The connection is slow but with some patience it will be sufficient to download emails or make an instagram post.
POWER
There is no electricity on the mountain but we do cary some solar panels to charge up mobile devices or small cameras. Please make sure to bring a powerbank or external battery as we cannot charge every device at the same time.
TOILET AND WASHING FACILITIES
There will be a toilet tent with a chamical toilet especially for our group. One designated worker will make sure it is clean and sanitized at all times. We do not recommend to use the public toilet facilities which excist in each campsite. On the fourth day of our trek we are going to provide hot water bucket showers for each client in the shower tent. Every morning and afternoon you will receive a bowl of warm water to freshen up and wash yourself if you like.
CARY WEIGHT
You will only cary your personal day pack during the trek, including your water, rain jacket and some snacks. The porters will take care of your personal duffel bag.
COMPREHENSIVE TRAVEL MEDICAL INSURANCE
We highly recommend that comprehensive travel medical insurance be purchased for the full amount and duration of your trip. Coverage should include trip cancellation, delay or interruption, lost or delayed baggage, emergency accident, illness and evacuation, 24-hour medical assistance and travelers assistance. Please note that most trip cancellation insurance must be purchased within two weeks of the purchase of your airline tickets.
VACCINATIONS
Detailed information about health and vaccine requirements for Tanzania can be obtained by going to the CDC web-site: http://wwwnc.cdc.gov/travel/default.aspx. Remember that Anywhere+ is not a medical authority and that we can give you only general information, which may not be accurate by the time you travel. You should confer with your physician and Travel Clinic.
MOSQUITOS
We do not recommend to take malaria profylaxis prior or during the trek due the side effects that can occur and the absent of mosquitos on the mountain. If you are going on safari after the climb you can start to take the profylaxis on the day we come down from the summit. However, we are not a medical authority and advise you to contact your physician prior to the trip.
MALARIA
We do not recommend to take malaria profylaxis prior or during the trek due the side effects that can occur and the absent of mosquitos on the mountain. If you are going on safari after the climb you can start to take the profylaxis on the day we come down from the summit. However, we are not a medical authority and advise you to contact your physician prior to the trip.
SUN
Dont underestimate the tropical sun on the equator, and especially when you've just come from winter. Sunburn and sun poisoning can result and both can cause actual illness. Wear a hat. Use sun lotion and sun block (SPF 50+ recommended)
DIETARY RESTRICTIONS AND/OR FOOD ALLERGIES
We do our best to communicate your dietary restrictions and allergies to our local guides who in turn relay your information to the trips chef/cook. In most cases, we are able to respond favourably to these requests; however, due to regional limitations resources, local cuisine or cooking facilities we may not be able to fulfill all requests. We request that you recognize these limitations. We try to give you a variety of western and locally inspired meals in hopes of sharing the culture with you. If your dietary needs are critical please advise us on your preferred snacks or protein supplements to your meals.
VALUABLES ON THE MOUNTAIN
Bring a copy of your insurance details and passport copy (or take down your passport number) and keep it handy when we head to the mountain on your first day of climbing. Everyone must check in at the gate to the national park (Kilimanjaro is part of Tanzanias National Parks) and the park rangers will ask you to fill in your passport number. This is how they keep track of the people on the mountain, the number of climbers, where each person is each night, etc. As you walk into each camp during the climb, the park authorities will ask you to sign in their log book.
WATER
Sip, Sip! You'll hear all the guides say this to you over and over again. The best way to avoid altitude sickness is to stay well hydrated - you will need to drink about 4 - 5 liters of water a day. We provide you with plenty of filtered hot and cold water throughout the day.
WALKING PACE
Our trek is not a race and we want our clients to enjoy every single moment of it. We observe every members walking pace and can easily assign a guide to individualls who would like to go even slower for a while. Nobody is left behind and the guides are in constant radio contact to accommodate every possible situation.
FOOD
You won't believe the meals the talented chefs will prepare for you on the mountain. Every meal is hot - breakfast, lunch and dinner. You will have everything from bacon, eggs and pancake to chicken, fish, veggies, rice, pasta and potatoes! There's always lots of fresh fruit as well. Eat everything! Even if you're not feeling hungry, make an effort to eat every meal. Your body will need fuel and without it you'll become exhausted, prone to altitude sickness and won't enjoy the climb feeling tired and ill. A common side effect of altitude is a loss of appetite, it's normal but we recommend that you eat even if you are not hungry. Our trained cooks will prepare foods that will help with your energy levels - lots of carbs.
EXTENSIONS
Kilimanjaro is not the only highlight in Eastern Africa and you have just flown halfway across the world to be here…reward yourself after the summit! From private Safaris in the Serengeti, Mountain Gorilla trekking in the volcano region, to relaxed beach time on Zanzibar Island. For example: 3 night privatly guided classic safari starting from $1990 pp. We can arrange whatever you like to get the most out of your time on the continent, just ask!