Mount Everest Base Camp Trek
Journey Into The Heart Of The Himalayas
Please inquire for future dates or individual treks
Please inquire for future dates or individual treks
DOUBLE ROOM
$5350.00*
per person (+$430 single room supplement)
During this moderate test of endurance, trekkers will witness the raw power of our dramatic earth. After a few days of taking in the sights, sounds and smells of Kathmandu, trekkers will begin the steady ascent to 17,585 ft/5,360m and come face-to-face with Mt. Everest. The tiniest of details have been considered and accounted for despite the rugged surroundings.
DURATION
10 days trekking 6 days exploring
DIFFICULTY
Walking average of 10 miles per day
ACCOMODATIONS
4 NIGHTS Spent in 5 star hotels
11 NIGHTS Spent at country lodges
WHAT WE PROVIDE
100% ALL INCLUSIVE EXPERIENCE
We go above and beyond all other operators.
FOOD & ACCOMODATION
All meals, snacks and lodging are included.
PROFESSIONAL PHOTO DOCUMENTATION
Personal photo book for each trekker.
PERMITS AND SITE ENTRY
Entry to Monastery, Sherpa house, and trekking permits are included.
WHAT TO BRING
VISA
Paid by you upon arrival to Nepal. Costs $40.
PASSPORT
Must be valid for 6 months from time of arrival.
2 PASSPORT PHOTOS
One is required for the Visa upon arrival in the airport. The second is required for the permit to enter Sagarmatha National Park.
EQUIPMENT LIST
TRIP SUMMARY
DAY 1
Arrival in Kathmandu
DAY 2
Sightseeing in Kathmandu
DAY 3
Gear check and final gear shopping
DAY 4
Flight to Lukla and trek to Monjo
DAY 5
Trek to Namche Bazaar
DAY 6
Daytrip to the Laudo monastery near Thamo
DAY 7
Trek to Kunde and acclimatization hike to the Hillary Ridge
DAY 8
Trek to Debuche and visit to the Tengboche monastery
DAY 9
Trek to Dingboche with lunch at local sherpa house
DAY 10
Acclimatization hike to Chokkung Ri
DAY 12
Trek to Gorak Shep and hike up Kala Patar for Everest sunset
DAY 13
Trek to Everest Base Camp
DAY 14
Helicopter from Gorak Shep to Lukla
DAY 15
Flight back to Kathmandu
DAY 16
International flight from Kathmandu
GENERAL INFO
Location
The Sagarmatha (Everest) National Park is situated in the Solu-Khumbu district, in eastern Nepal.
When to Visit
The best times for trekking in the Khumbu Valley are spring and fall. Spring lasts from March until May, before the monsoon season begins in June. Fall begins in mid-September, once the monsoon season ends, and lasts until the beginning of December.
Climate
In spring and fall, the days start out clear, and then clouds gather during the afternoon as the temperature cools. There is always a chance of snow at high altitudes. Temperatures vary from 80° F (25° C) in the Kathmandu valley, to 50° F (12° C) in the mountains, at an elevation of around 12,500 feet (3,800 m). At nighttime, the temperature may fall below freezing.
Difficulty
Based on our experience, most people consider this trek to be of medium difficulty. There are 5 to 6 hours of walking each day at a comfortable tempo, and we take occasional breaks. We take the time to make sure everyone acclimates to the elevation, and we pay careful attention to each client's condition.
GOOD TO KNOW
Here are some facts you should know while preparing for your time in Nepal.
VACCINATIONS
NOT REQUIRED
CURRENCY
NAPALESE RUPPE
109 Rs = 1 USD
TIME ZONE
-11:35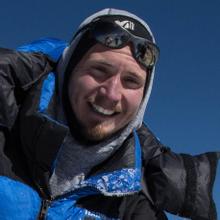 EVEREST TREK LEADER
Karl Nesseler
Karl has worked for Anywhere for over five years and is co-creator and chief guide of the Anywhere+ program. He has served as expedition photographer on Mt. Everest for two seasons and stood on the summit along with his assistant trekking guide Phura-Jangbu in 2017. Recent trips had him guide through other parts of Asia, Africa, and South America. Together with his Nepali friends and colleagues, he is very excited to introduce Anywhere+ clients to the stunning scenery and fascinating culture of the Himalayas. ANYWHERE+ provides clients with sustainable, hassle-free, and culturally immersive travel experiences.
Have Questions?
Email your questions or visit the FAQ
k@anywhere.com
ITINERARY
---
Arrival in Kathmandu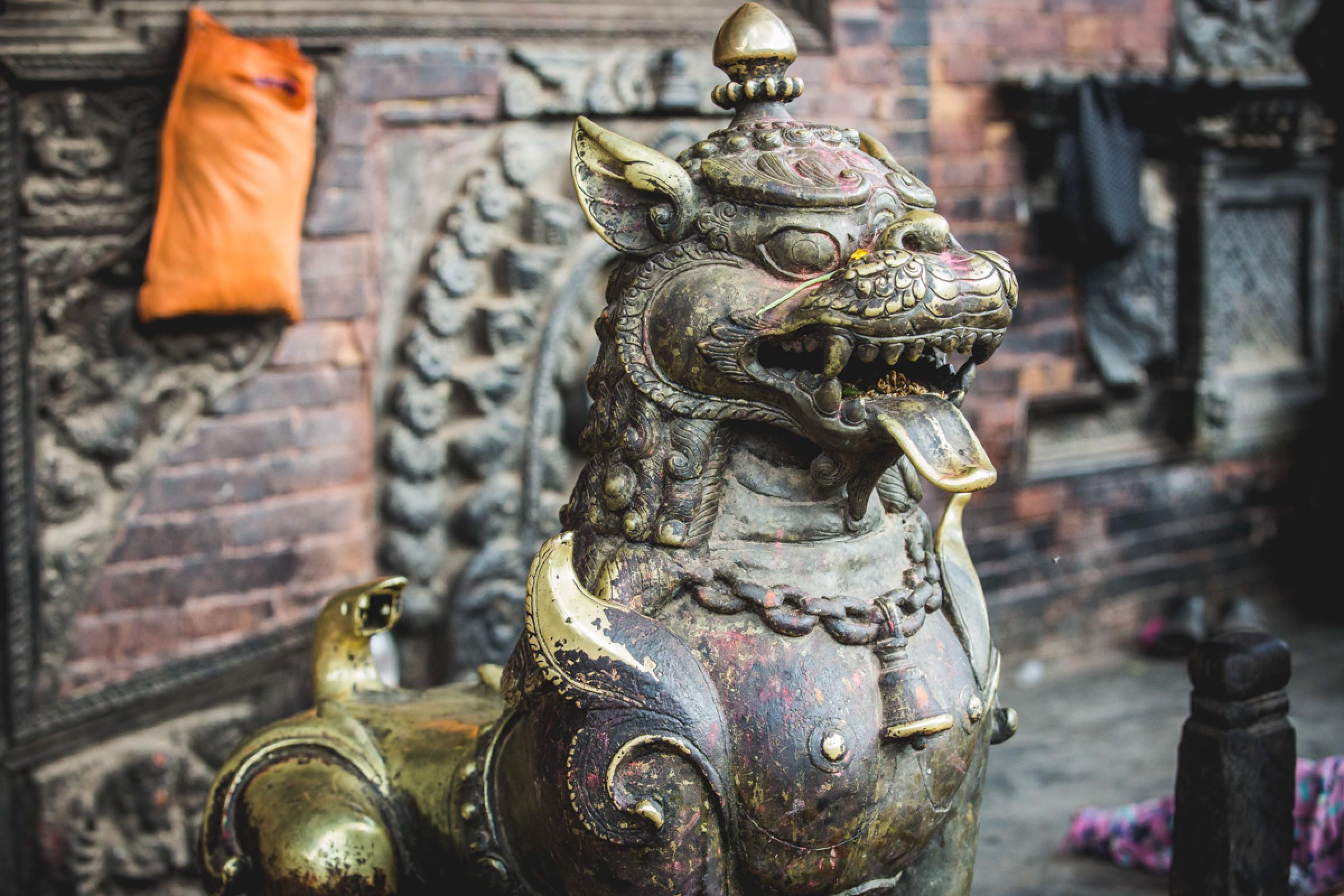 You will have airport transfer to Radisson Hotel Kathmandu. Team briefing in the evening and group dinner in Thamel, Kathmandu's tourist neighborhood. This center has arts and crafts markets, gear shops, restaurants, and cafés.
---
Sightseeing in Kathmandu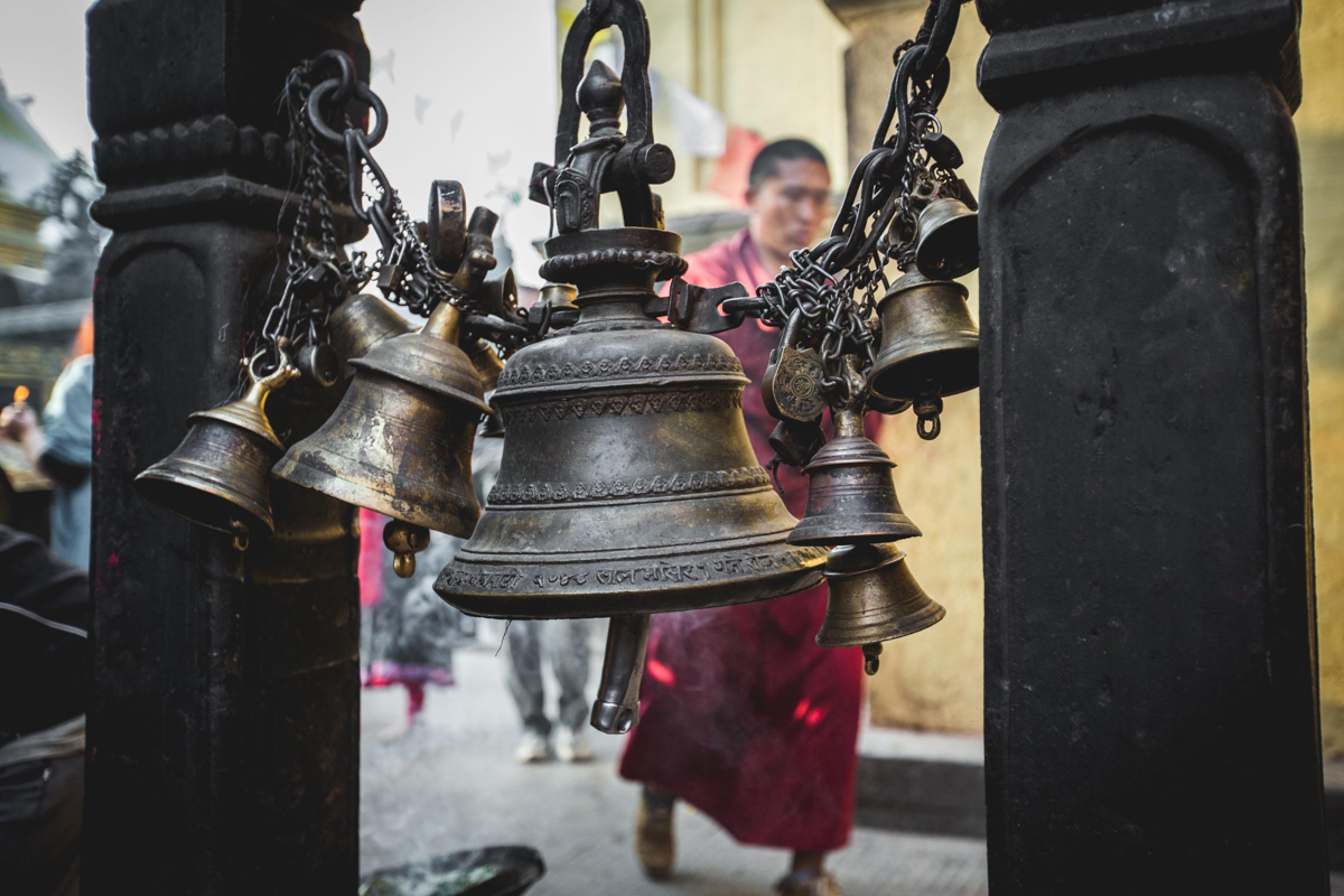 After breakfast in the hotel, we will drive in our private van to the Pashupatinath Temple, a UNESCO world heritage site and Nepal's most important Hindu temple. It is dedicated to the god Shiva and is Kathmandu's most popular Hindu cremation site.
Afterwards we will head over to the city's Buddhist area to see the mound-shaped Boudhanath Stupa. We will have lunch on a rooftop terrace that overlooks this famous site.
Our last stop of the day is at the ancient Newar city of Bakhtapur (another World Heritage site), where we take a stroll to see its historic brick buildings and well-preserved royal courtyards. A group dinner is optional, and individual parties have the option to venture out on their own to the recommended restaurants (we will make reservations in advance for anyone who is interested).
---
Sunrise at Swayambhunath & Gear Check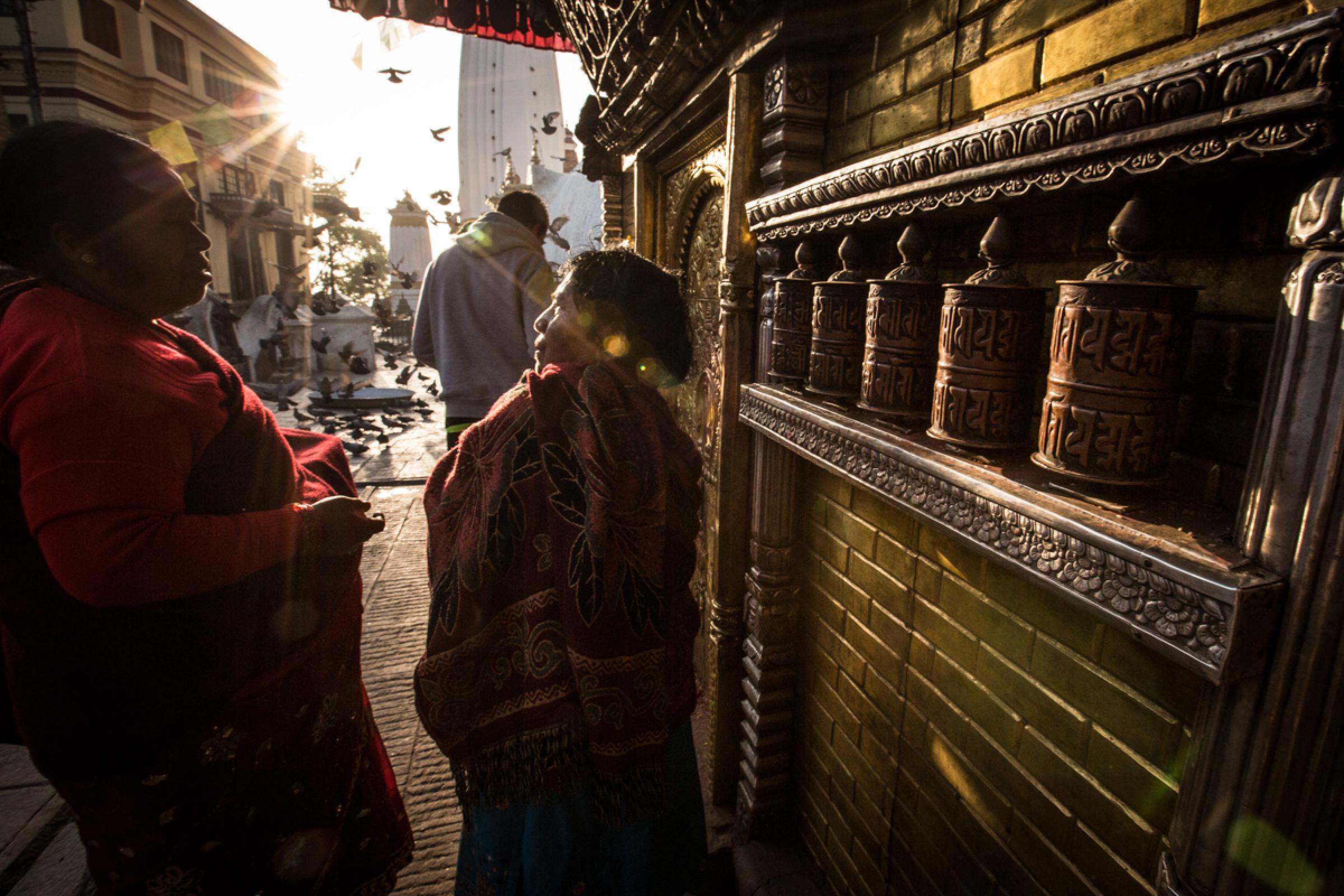 We will take an early ride to Swayambhunath (also known as Monkey Temple) to watch the sun rise over the Kathmandu Valley. Situated on top of a large hill, this temple is an important site for Buddhist, Tibetan Buddhist, and Hindu pilgrims. We will watch the Nepalis perform their early prayers after climbing the 365 steps to the top of the temple.
The group returns to the hotel for breakfast and for a gear check. Any missing items can be purchased that day, otherwise the afternoon is free to stroll around and get a feel for the hustle and bustle that is Kathmandu. A group dinner is optional – individual parties can venture out on their own to the recommended restaurants (we will make reservations for anyone who is interested).
---
Flight to Lukla (9,380 ft/2,860 m) & trek to Monjo (9,301 ft/2,835 m)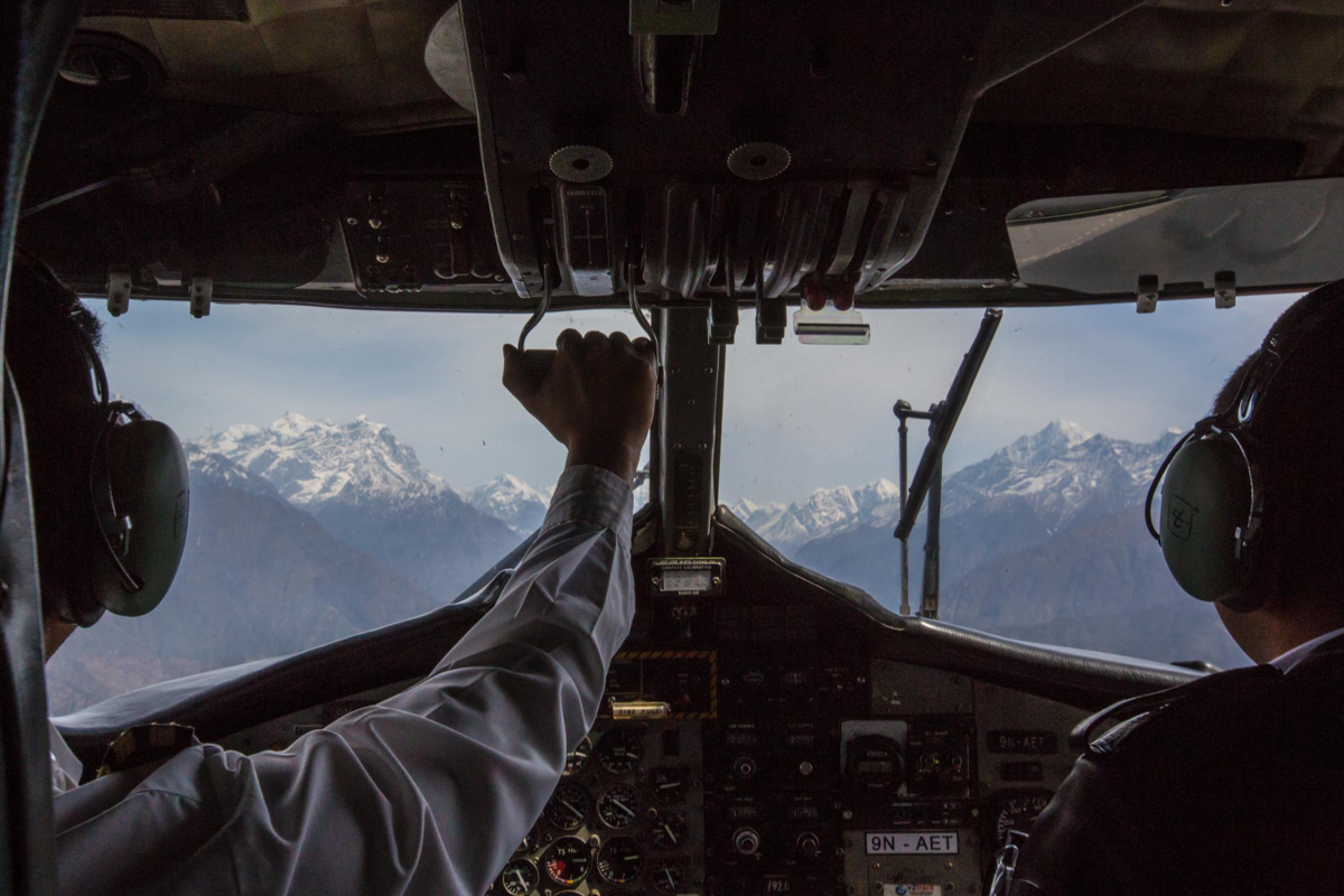 We have an early start to take advantage of the good weather and flight conditions in the morning for our flight from Kathmandu to Lukla. After landing at the famous airstrip (built with support from Edmund Hillary himself) we are going to have breakfast at a nearby lodge. This will give us enough energy to start our 5-6 hour walk to Monjo. We will stop for lunch on the way.
---
Trek to Namche Bazaar (11,290 ft/3,440 m)
approx. 4 hours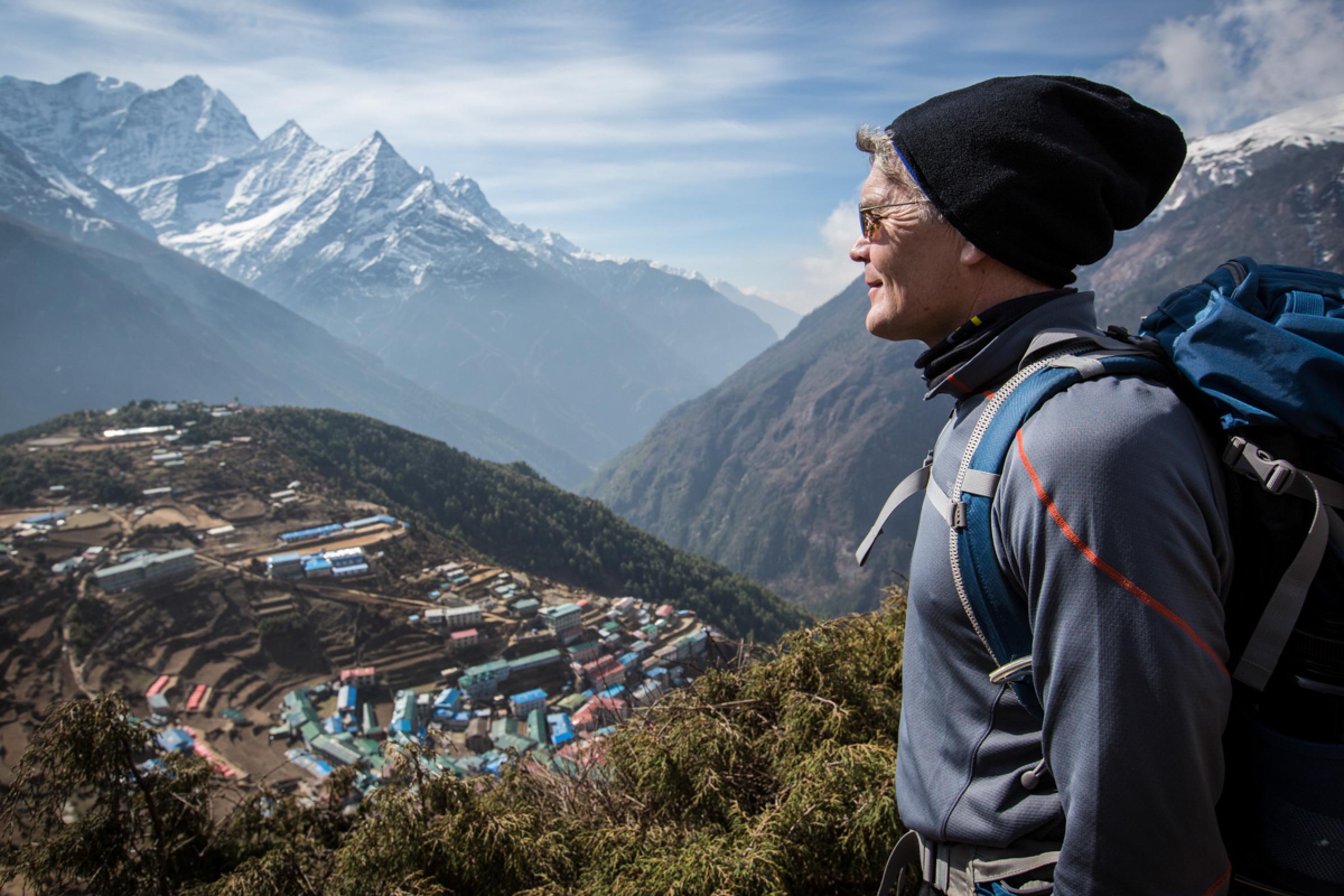 After breakfast we will begin our trek and enter the Sargamartha National Park. From there we will hike up the infamous Namche Hill to Namche Bazaar. Along the way we'll have our first views of Everest and cross over some incredible suspension bridges. After a hearty lunch in Namche, the afternoon is free for exploring the town.
---
Day hike to the Laudo monastery (12,470 ft/3,800m)
approx. 6 hours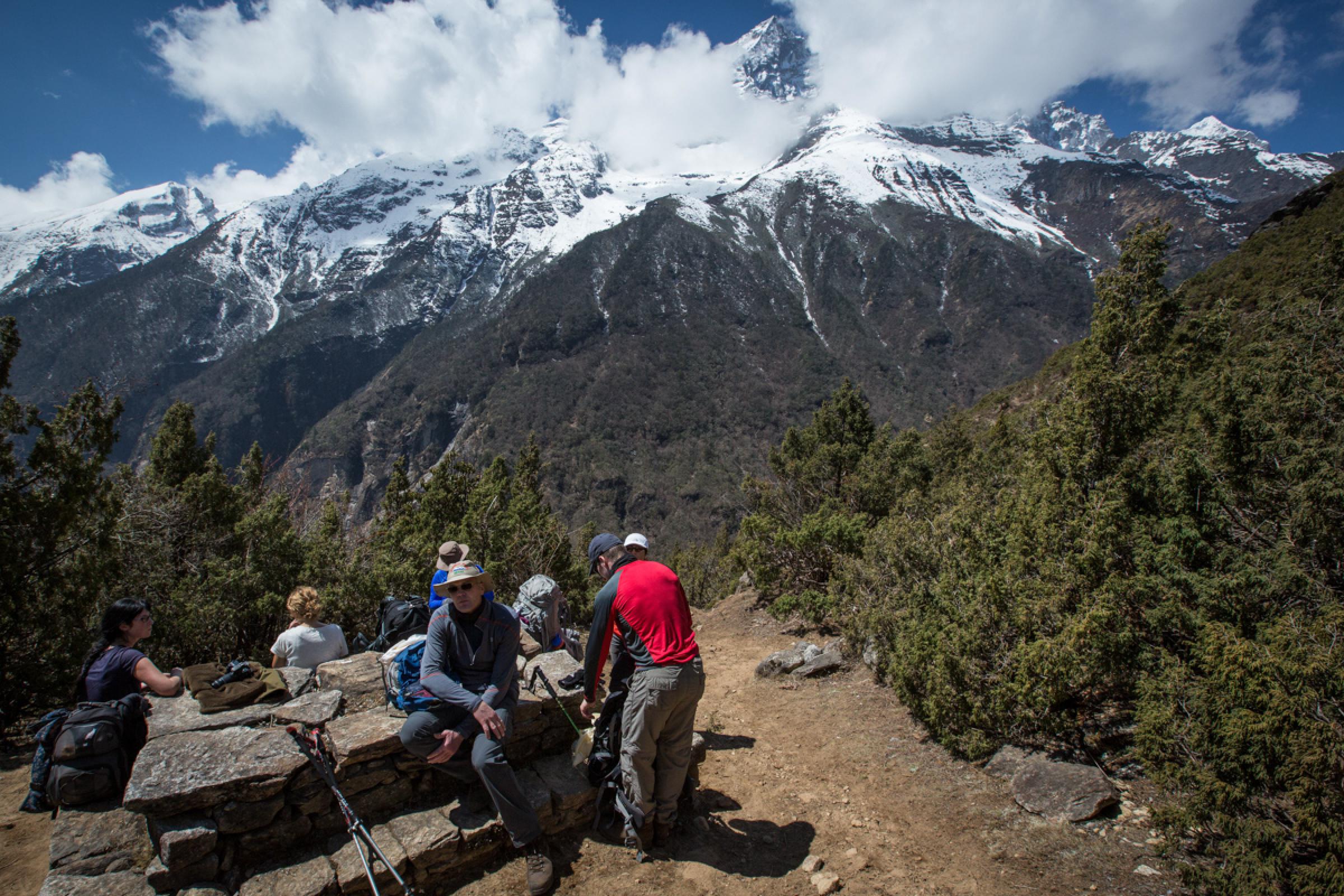 We start our excursion to see our dear friends at the Laudo Gompa monastery after breakfast. We will have a traditional lunch at one of the communal areas in Laudo Gompa's monastery. Last spring a strong earthquake with an epicenter near Namche Bazaar inflicted significant damage to the monastery. Your trip costs include a generous donation to this very special place and its people. Our group returns to Namche for dinner.
---
Trek to Kunde (12,470 ft/3,800m)
approx. 3 hours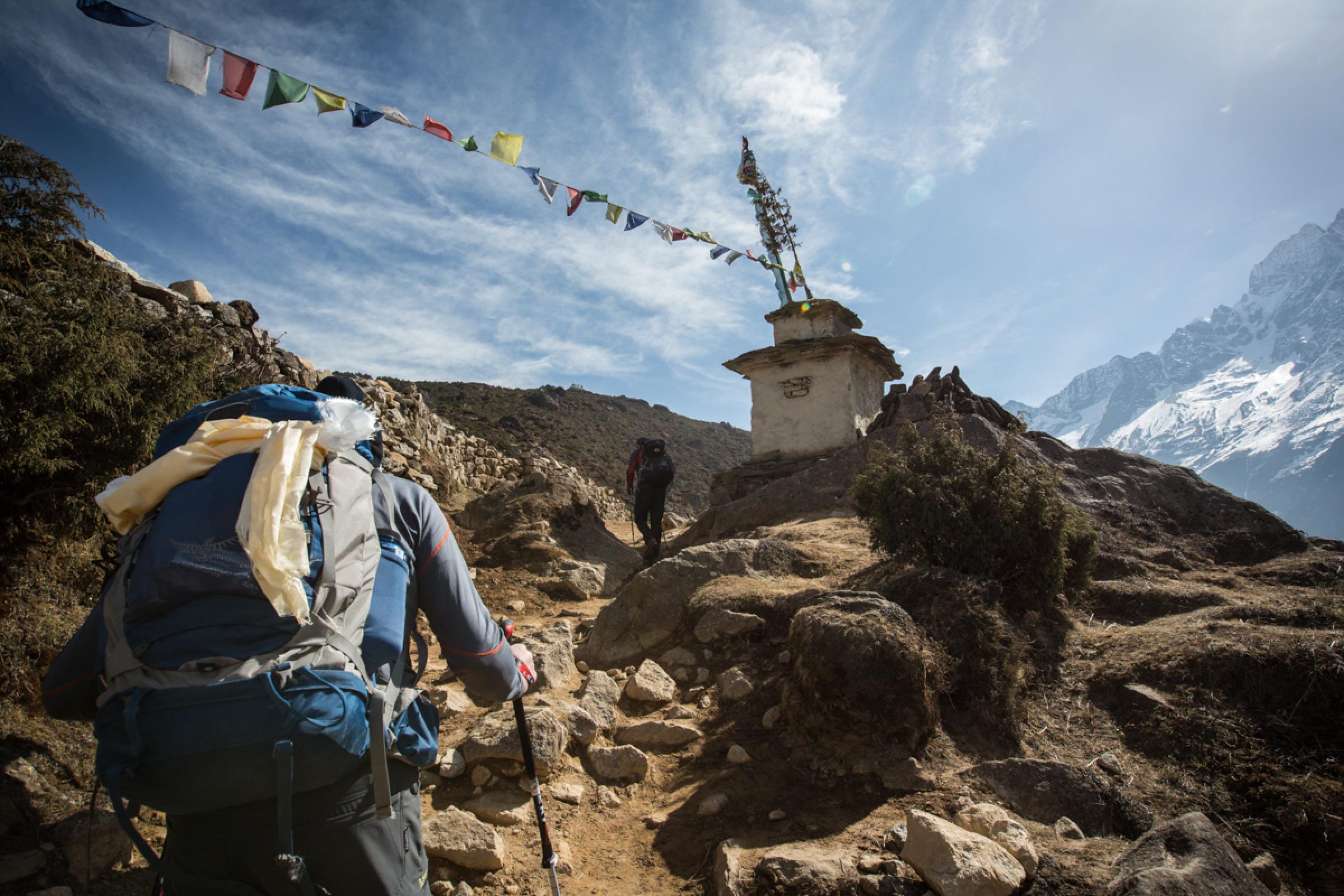 We are moving on to the village of Kunde on our fourth day of the trek. Kunde is host to the Hillary hospital and Hillary school. After lunch in our new lodge we will do an acclimatization hike up to Hillary Ridge (13,450 ft/ 4,100 m). This spot has great views of the Khumbu Valley. Round trip this hike takes around 3 hours.
---
Trek to Debuche (12,140 ft/ 3,700 m)
approx. 6 hours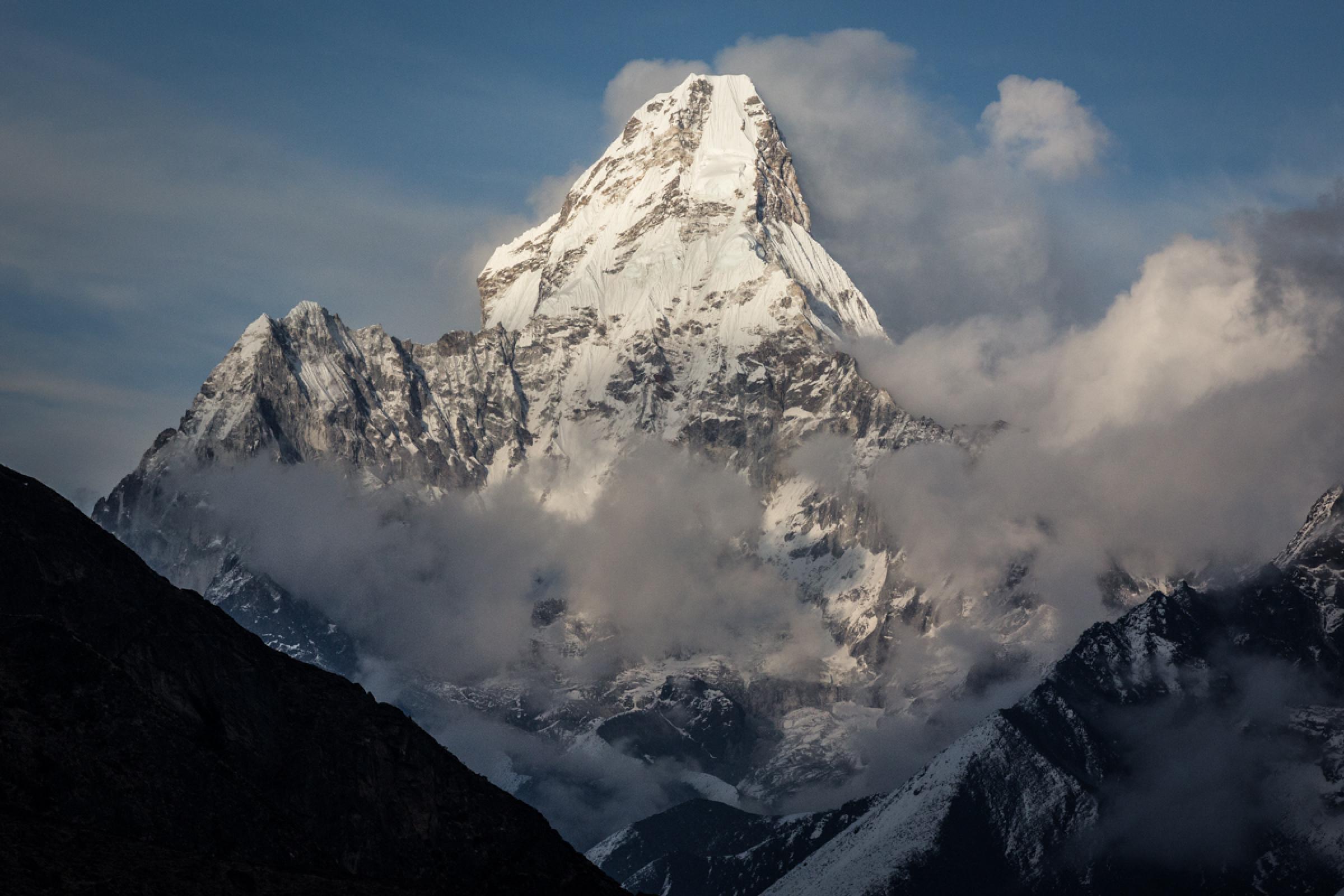 Trekking with spectacular views of Ama Dablam (which is considered the most beautiful mountain in the valley) brings us to the Tengboche monastery. We will sit down for lunch, and afterward hike up a nearby ridge to walk off the delicious pastries from the Tengboche café. After the Buddhist ceremony at 3 pm, we will walk downhill for 30 minutes to our lodge in Debuche.
---
Trek to Dingboche (14,100 ft/4,300 m)
approx. 5 hours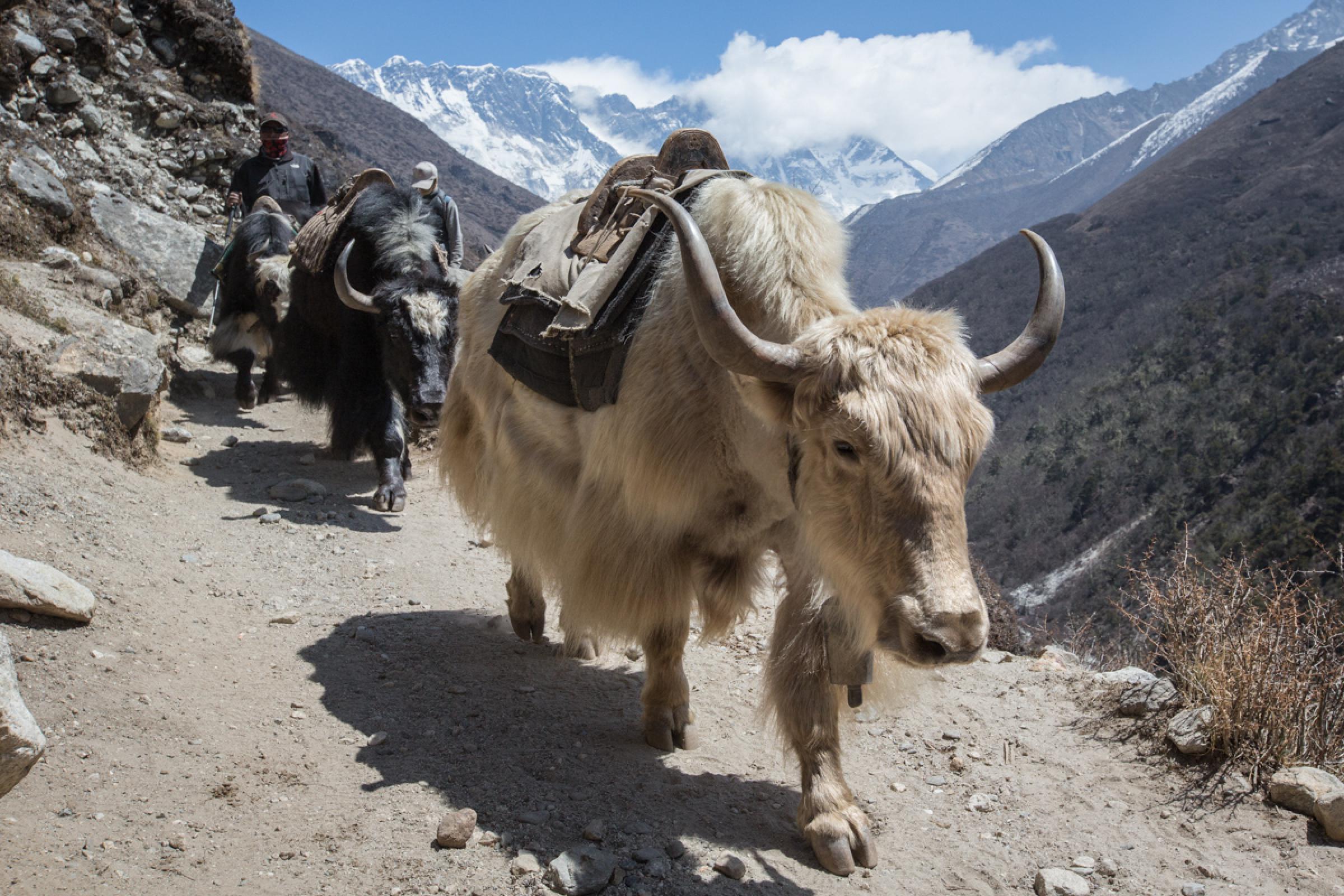 On the way to Dingboche we will visit the house of Jangbu Sherpa, one of our assistant guides, and sit down for a traditional potato pancake lunch with Sherpa sweet tea. From the age of 19, Jangbu has been employed as a high altitude worker. He escaped the 2014 Everest avalanche that took the lives of three of his friends. Your trip helps to secure Jangbu's education on his way to becoming a certified trekking guide.
---
Acclimatization hike to the Chokkung Ri Ridge (up to 18,040 ft/ 5,500 m)
approx. 7- 8 hours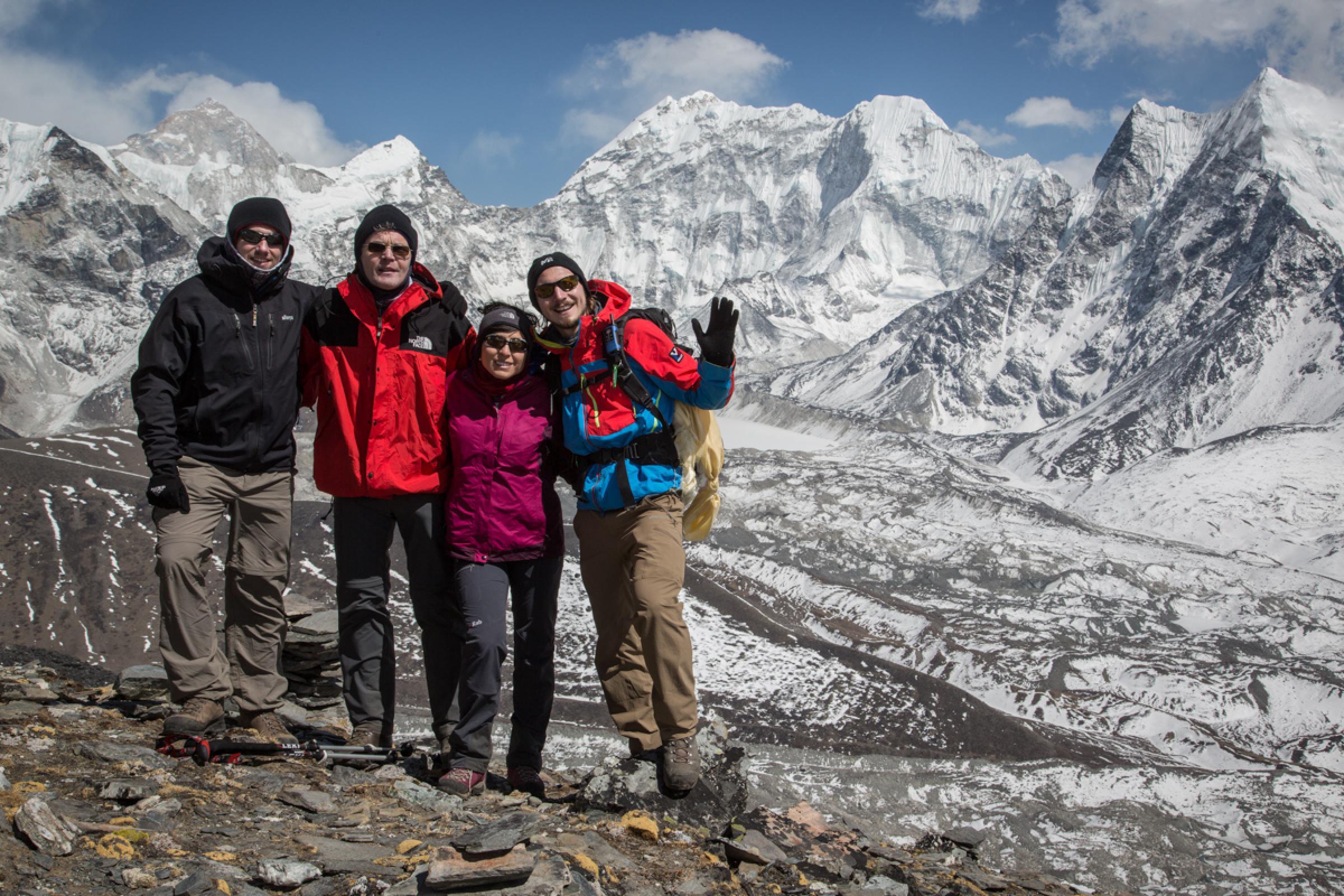 We will use the day to acclimatize with a walk up the Chokkung Ri Ridge and enjoy spectacular views of the Khumbu Valley, as well as views of nearby Makalu mountain and the southern face of Lhotse mountain. Lunch is served at the Chukhung lodge before we return to Dingboche for dinner.
---
Trek to Lobuche (16,070 ft/ 4,900 m)
approx. 6 hours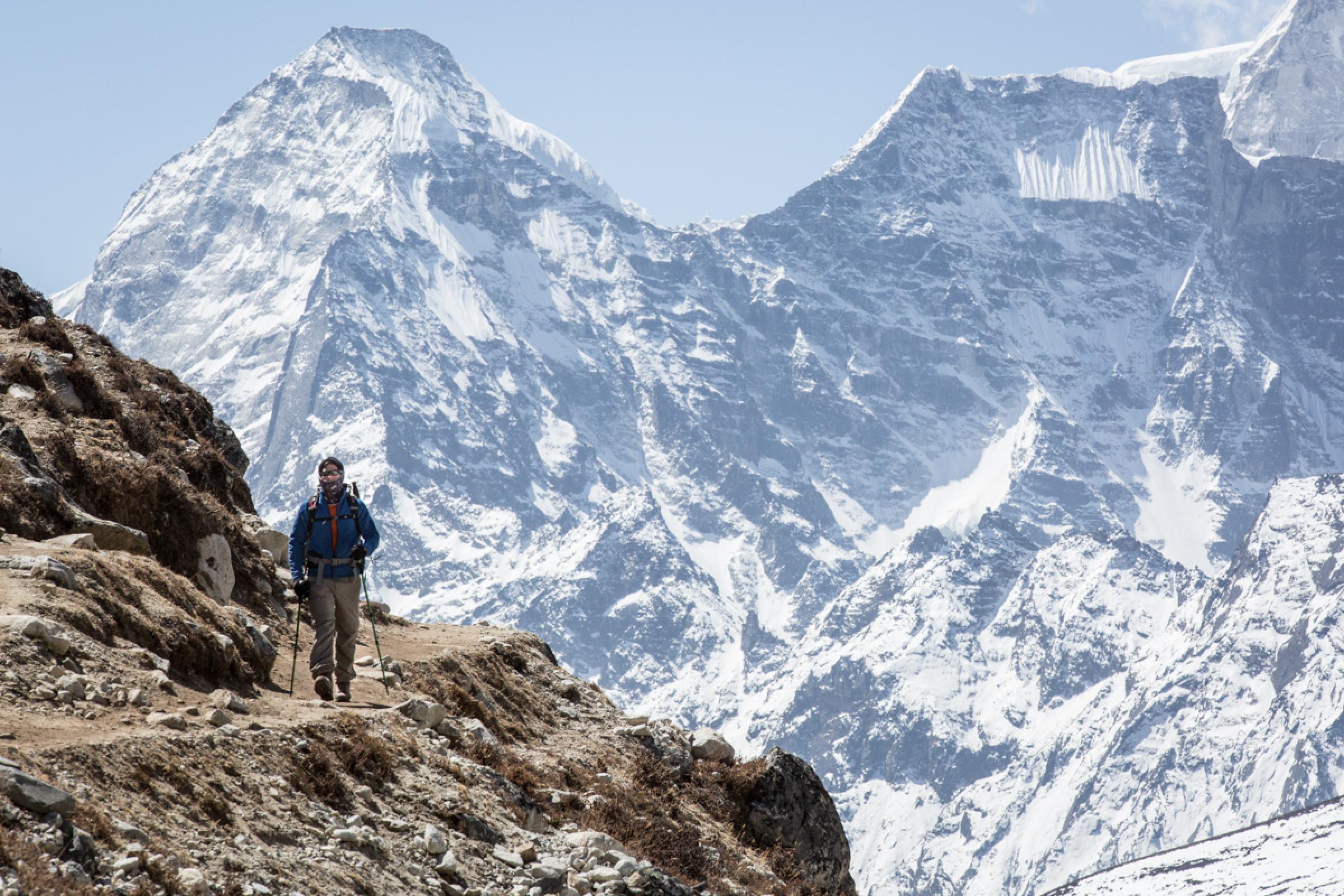 After passing the Sherpa memorial, which is dedicated to the fallen climbers and high altitude workers on Everest, we finally step onto the Khumbu glacier moraine. (Lobuche is a collection of several lodges and is not a permanent settlement.)
---
Trek to Gorak Shep (16,940 ft/ 5,140 m)
approx. 3 hours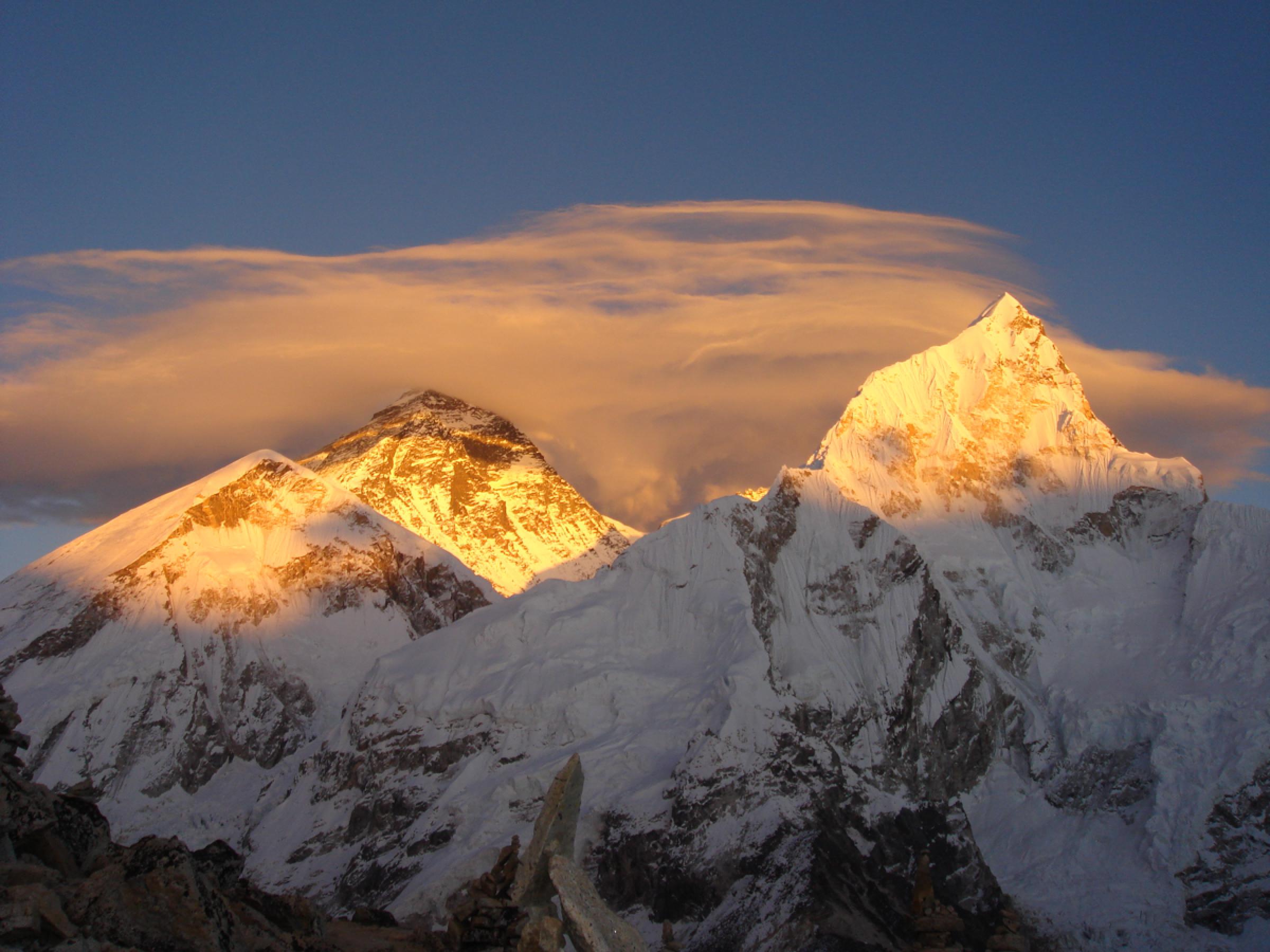 We will walk over the Khumbu glacier terrain to our final accommodation of the trek: Gorak Shep. It is the last resort before base camp, and the starting point for our afternoon hike that will take us to the top of the Kala Pattar Hill (18,040 ft/ 5,500 m) where we will watch the sun slowly set on Everest and turn its summit a vibrant orange.
---
Trek to Everest Base Camp (17,585 ft/ 5,360 m)
approx. 6 hours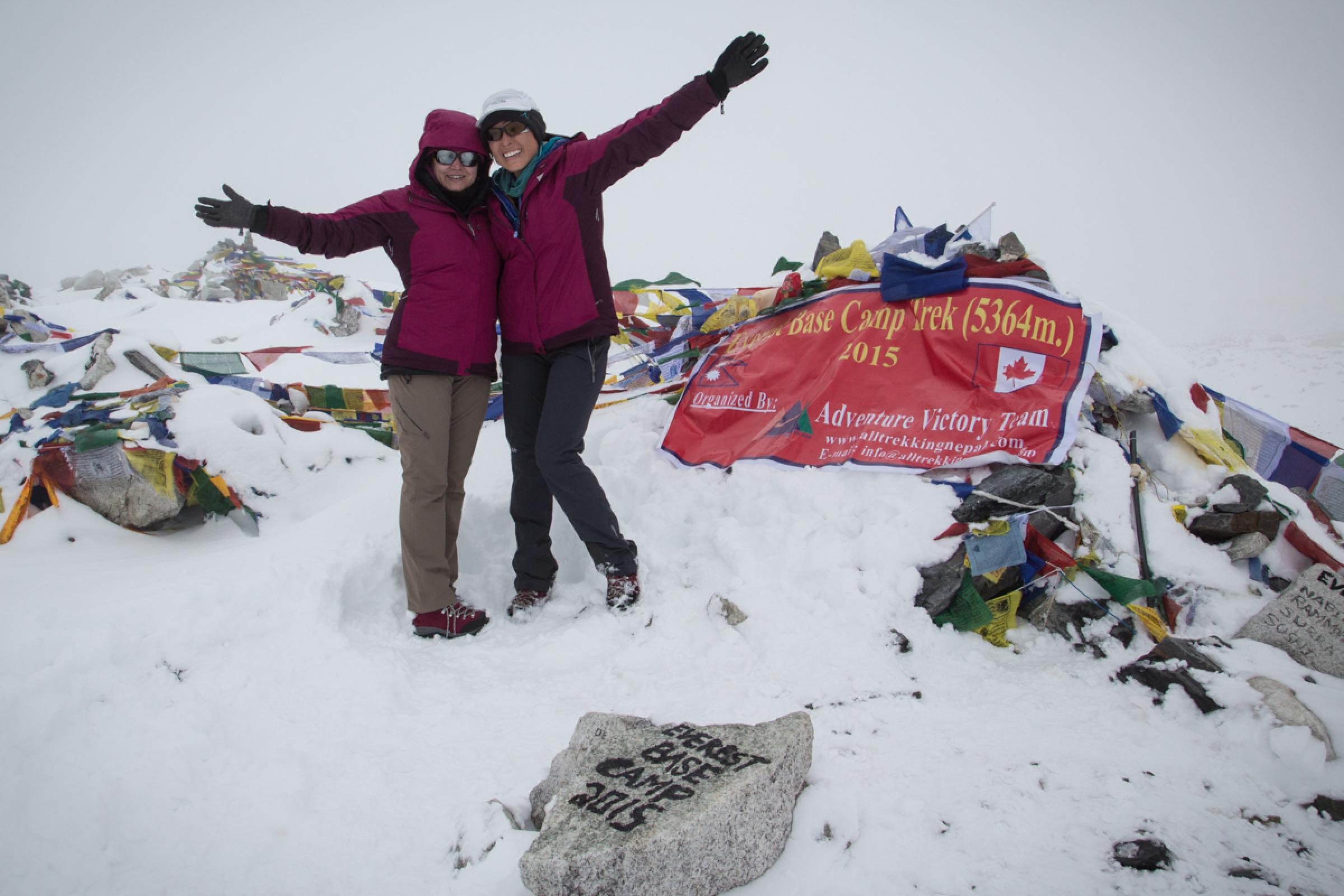 Our final day of trekking takes us to the foot of Mount Everest. We will reach the final destination of our trek and hopefully enjoy clear views of the famous Khumbu icefall that guards the way to Everest Camp 1. We will return to Gorak Shep for our last night at high altitude.
---
Helicopter from Gorak Shep to Lukla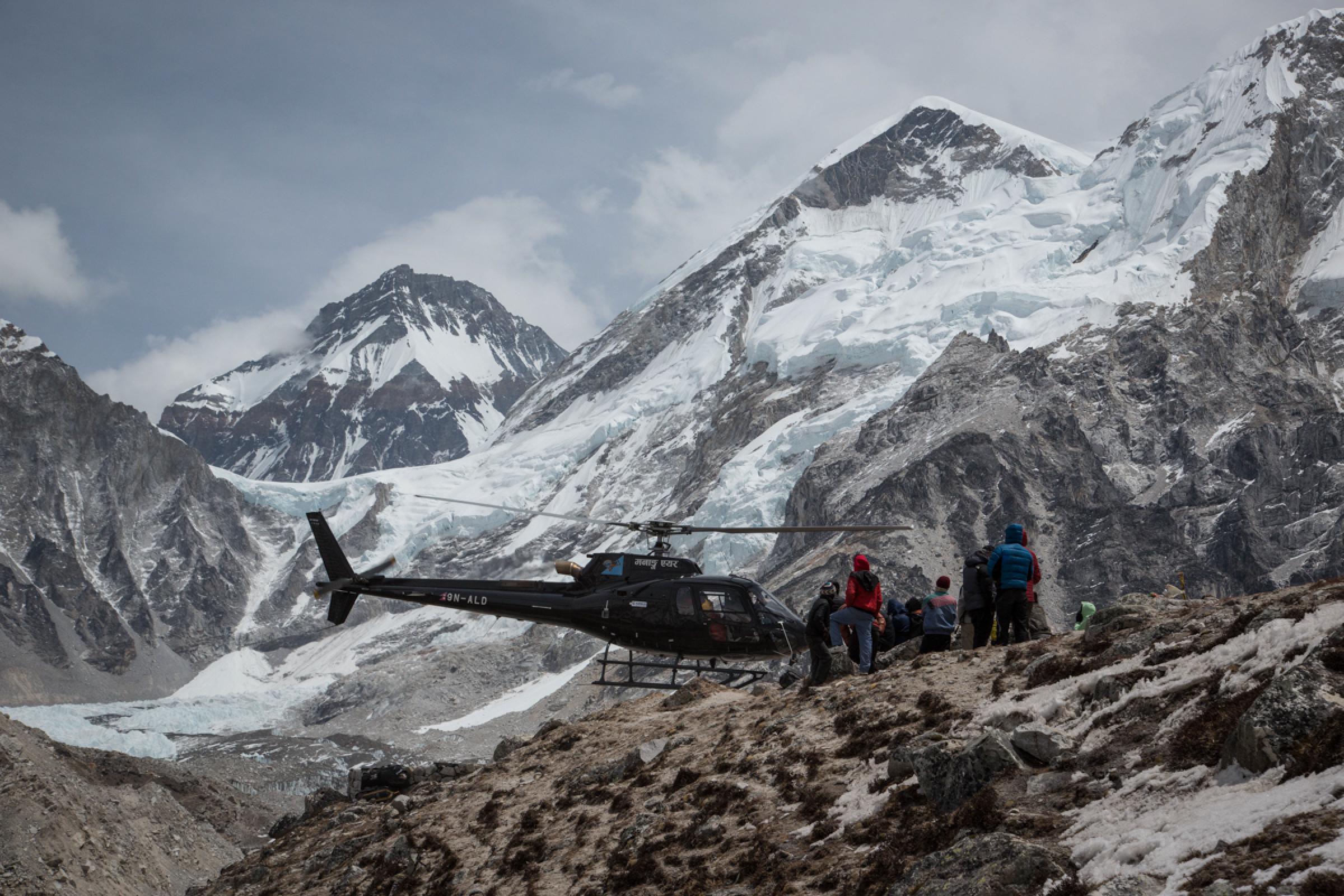 We will try to catch an early helicopter ride back to Lukla. Depending on our arrival time and the weather conditions, we will continue with a flight straight back to Kathmandu. Otherwise we will spend the night in Lukla.
---
Flight back to Kathmandu and last shopping opportunities
---
International flights
THINGS YOU SHOULD KNOW
WHAT IS THE CLIMATE LIKE DURING THE TRIP?
In the Kathmandu valley the temperature varies between 70° and 80° F (20° to 25° C) during the day, and cools off slightly at night. During the trek the temperature will depend on the altitude and cloud coverage. Usually the temperature is comfortable, settling somewhere between 55° and 65° F (12°-18° C) during the morning and afternoon, but it can drop rapidly at higher altitudes and under cloudy skies. Our last accommodation on the trek is at around 16,700 feet (5,100 m), and at this location the temperature can fall to 10° F (-12° C) overnight.
WHAT KIND OF TRANSPORT WILL WE TAKE?
We can explore certain parts on foot during our stay in Kathmandu. Our group will have a comfortable, air-conditioned minivan to drive us around for the sightseeing day. Our flight to Lukla is with one of the local airlines and the plane is a Twin Otter 20-seater.
HOW MUCH CASH DO I NEED TO BRING?
Only the $40 visa fee. Anywhere+ clients travel 'hassle-free' and receive an envelope with a sufficient amount of local currency upon arrival. This is included in the cost of the trip. Meals and services are all included, as well as tips for local guides and porters. Even transactions for expensive souvenirs or antiques can be handled by the main guide, and billed to you when you get home. This arrangement will take your mind off the money and allow you to fully enjoy your experience.
WHAT ACCOMMODATIONS WILL BE PROVIDED?
We will be staying in the comfortable, 5-star Radisson Kathmandu for the beginning of the trip. During the trek we will be staying in mountain lodges with double rooms and basic services. We are using the best options at each location.
WHAT ARE THE MOST COMMON DISEASES IN NEPAL?
Sanitary conditions in Kathmandu are quite poor, and a lot of tropical diseases are prevalent. You are not required to get any vaccines before you come to Nepal, but you should check with your doctor or a specialized center to see if they recommend any vaccines. Following your doctor's advice and taking some basic sanitary precautions will greatly reduce your rise of disease.
WHAT TYPE OF EQUIPMENT DO I NEED TO BRING?
Please see our extensive equipment list for details. All the items on the list can be found in Kathmandu, often for cheaper prices than in the US. All of the equipment and clothing will be packed into a duffle bag that our local porters will carry. The clothes that are not used for the trek can be stored at the hotel.
IS THERE AN AGE LIMIT FOR THIS TRIP?
Given that children have a higher predisposition for developing altitude sickness, we recommend that you don't bring children younger than 12. We also recommend that people older than 50 go to their doctor first to ensure they are in good physical condition and have no heart problems.
IS THIS TREK GOING TO BE VERY UNCOMFORTABLE?
Even though we will be in a remote region where the closest highway is 5 walking days away, we will make this experience as comfortable as possible for you. This plan factors in that most people are not used to spending 15 days in the mountains.Every morning, you will give your duffle bag that holds all your mountain equipment to our porters. You will walk with a medium-sized backpack that weighs from 10 to 15 lbs. containing your camera, a liter of water, sunscreen, lip balm, anorak (a jacket), some snacks, and the clothes we advise you to take every morning. Our guides will always be attentive to your needs, and can carry your small bag in case you feel tired or have back problems.On the trek we will stay at mountain lodges (not tents), which adds more comfort to our trip. At night we will dine in well-heated common areas. If you wish to do so, you can bathe every day – all of the lodges have showers. As an extra touch of comfort, when we stay above 13,120 feet (4,000 m) we offer a rubber bag filled with hot water for you to place inside your sleeping bag for extra warmth.In addition, your Anywhere+ guides take the utmost care to make sure participants stay safe and healthy during the trip. All of the accommodations and dining facilities we visit are held to a high standard of cleanliness.
WHAT IS THE FORM OF COMMUNICATION IN CASE OF AN EMERGENCY?
We carry a satellite phone and local cell phones with us at all times, and our guides use two-way radios. Additionally we provide the number of our Anywhere+ operator in Kathmandu. They are available 24/7, in case someone who wants to reach you cannot contact us directly.
HOW DIFFICULT IS THIS TREK?
The difficulty of each trekking activity is very subjective and depends on physical condition, age, and experience. From what we have seen, most people consider this trek medium-level difficulty. We are going to walk for around 5 to 6 hours every day at a comfortable tempo, with occasional breaks. We will average no more than 6 miles (10 km) per day. The trek is most difficult when we ascend above 13,100 feet (4,000 m). Each person's body reacts differently to high altitude, but we are going to prepare each client with conservative acclimatization strategies (go high, sleep low) and we will check everyone's oxygen level twice a day. We can provide necessary medication in case of severe altitude sickness.It's safe to say that a healthy person with average physical training can complete the trek without any major problems. We recommend training for one hour three times a week, for at least two months before the trek. Training is especially important for people who are usually sedentary. For training activities, try walking with a heavy backpack, running, bicycling, and doing steps at the gym.While you're training, remember that on each day of this expedition you'll see something special. Kathmandu has a lot to offer, and this will give you plenty of motivation to meet the physical challenges of this trek.
WHAT DO I NEED TO DO TO GET THE VISA AND HOW MUCH DOES IT COST?
Nepal's tourist visa has to be purchased at the Kathmandu airport when you arrive. It costs $40 USD and is valid for 30 days. You should take one passport-size picture to use for your visa, and another for the trekking permission document that our operator will arrange for you.
WHAT IF I HAVE MORE QUESTIONS?
We know that before you register for a trip like this you will understandably have a lot of questions. Karl Nesseler is the trip leader and you may e-mail him directly: k@anywhere.com
IS THERE INTERNET ACCESS DURING THE TREK?
Wi-Fi access is included as part of your Anywhere+ experience. We cannot fully guarantee Internet access at every lodge – access depends on weather conditions and external hardware, such as antennas that must transmit all the way from Kathmandu.