---
Arrival in Kathmandu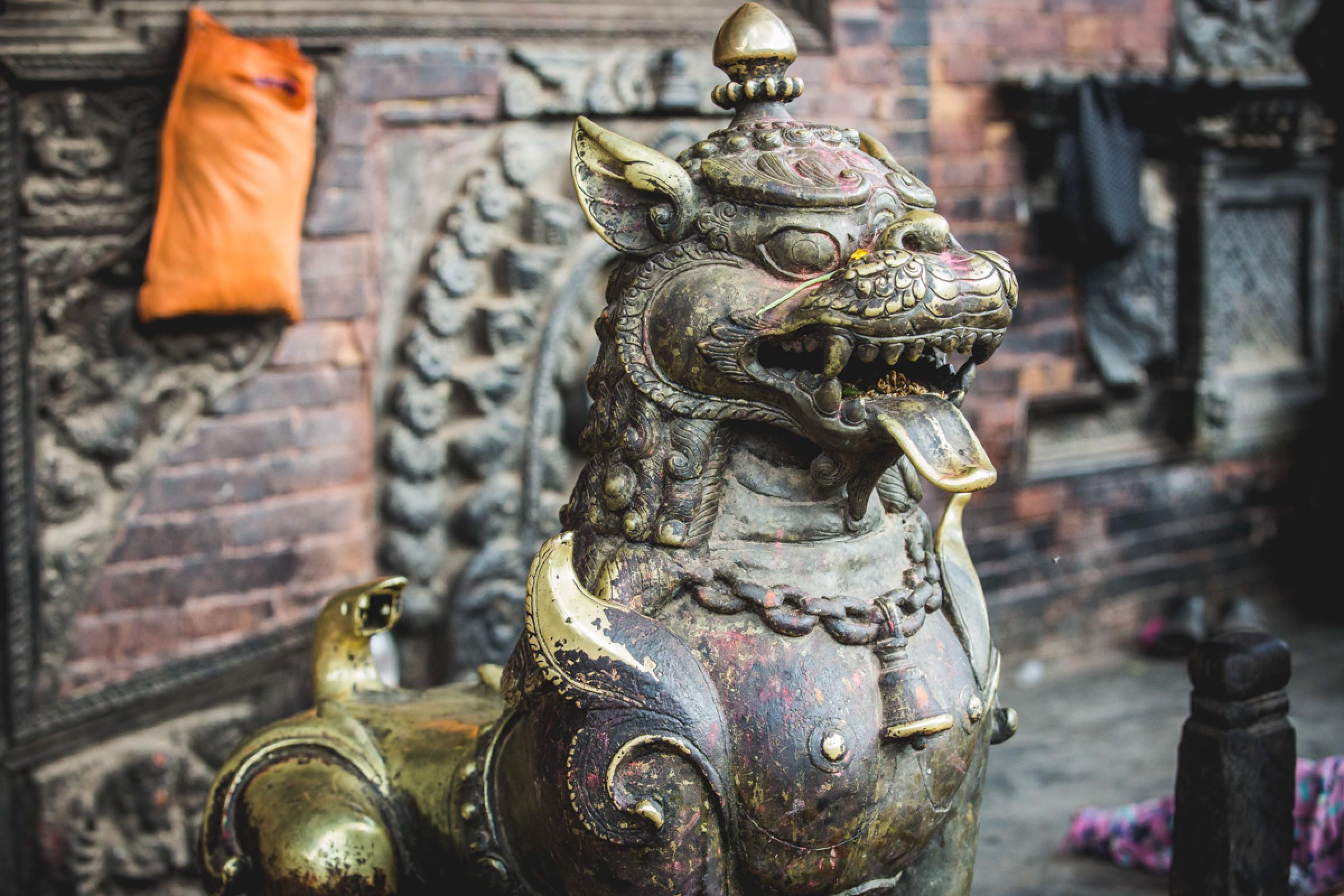 You will have airport transfer to Radisson Hotel Kathmandu. Team briefing in the evening and group dinner in Thamel, Kathmandu's tourist neighborhood. This center has arts and crafts markets, gear shops, restaurants, and cafés.
---
Sightseeing in Kathmandu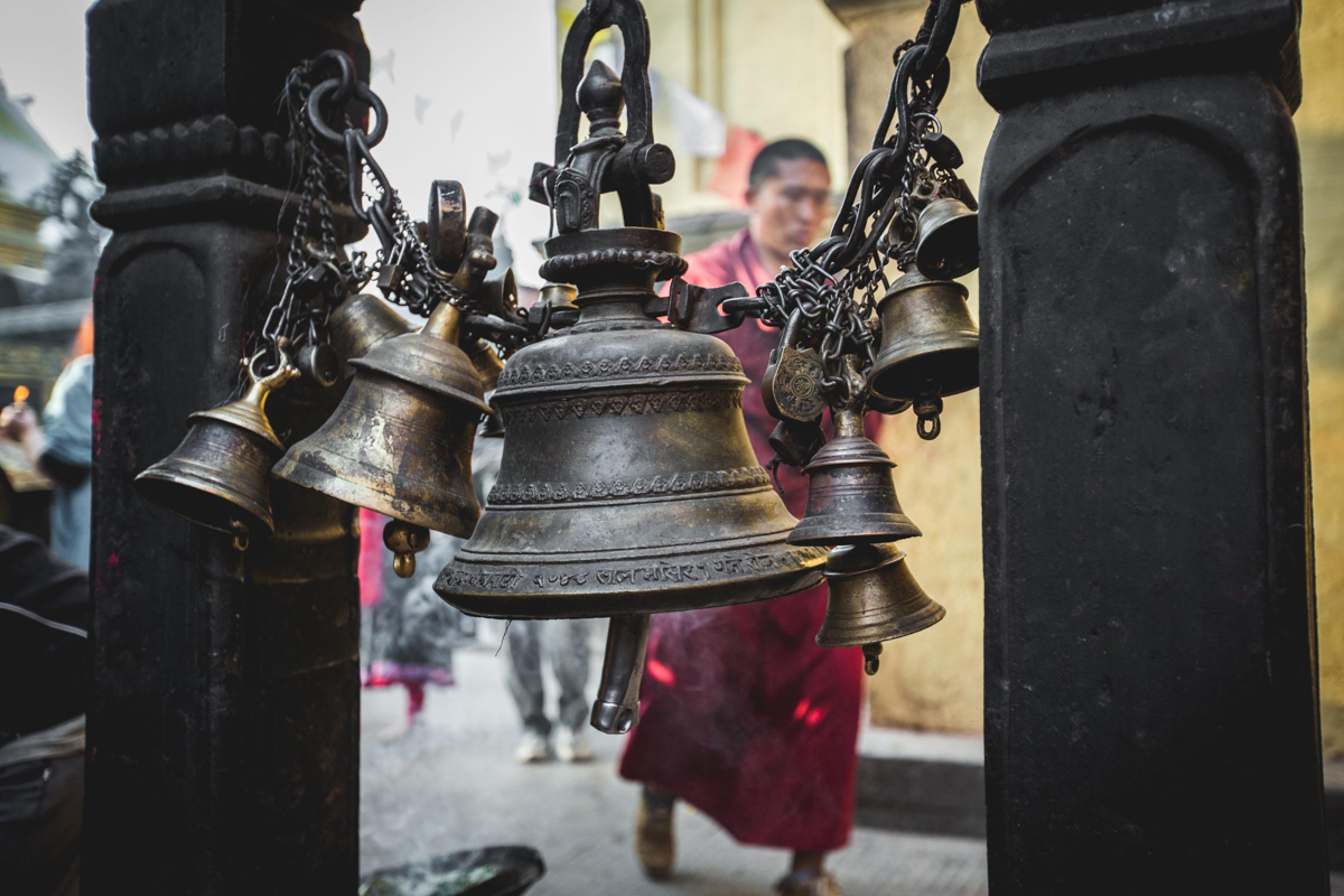 After breakfast in the hotel, we will drive in our private van to the Pashupatinath Temple, a UNESCO world heritage site and Nepal's most important Hindu temple. It is dedicated to the god Shiva and is Kathmandu's most popular Hindu cremation site.
Afterwards we will head over to the city's Buddhist area to see the mound-shaped Boudhanath Stupa. We will have lunch on a rooftop terrace that overlooks this famous site.
Our last stop of the day is at the ancient Newar city of Bakhtapur (another World Heritage site), where we take a stroll to see its historic brick buildings and well-preserved royal courtyards. A group dinner is optional, and individual parties have the option to venture out on their own to the recommended restaurants (we will make reservations in advance for anyone who is interested).
---
Sunrise at Swayambhunath & Gear Check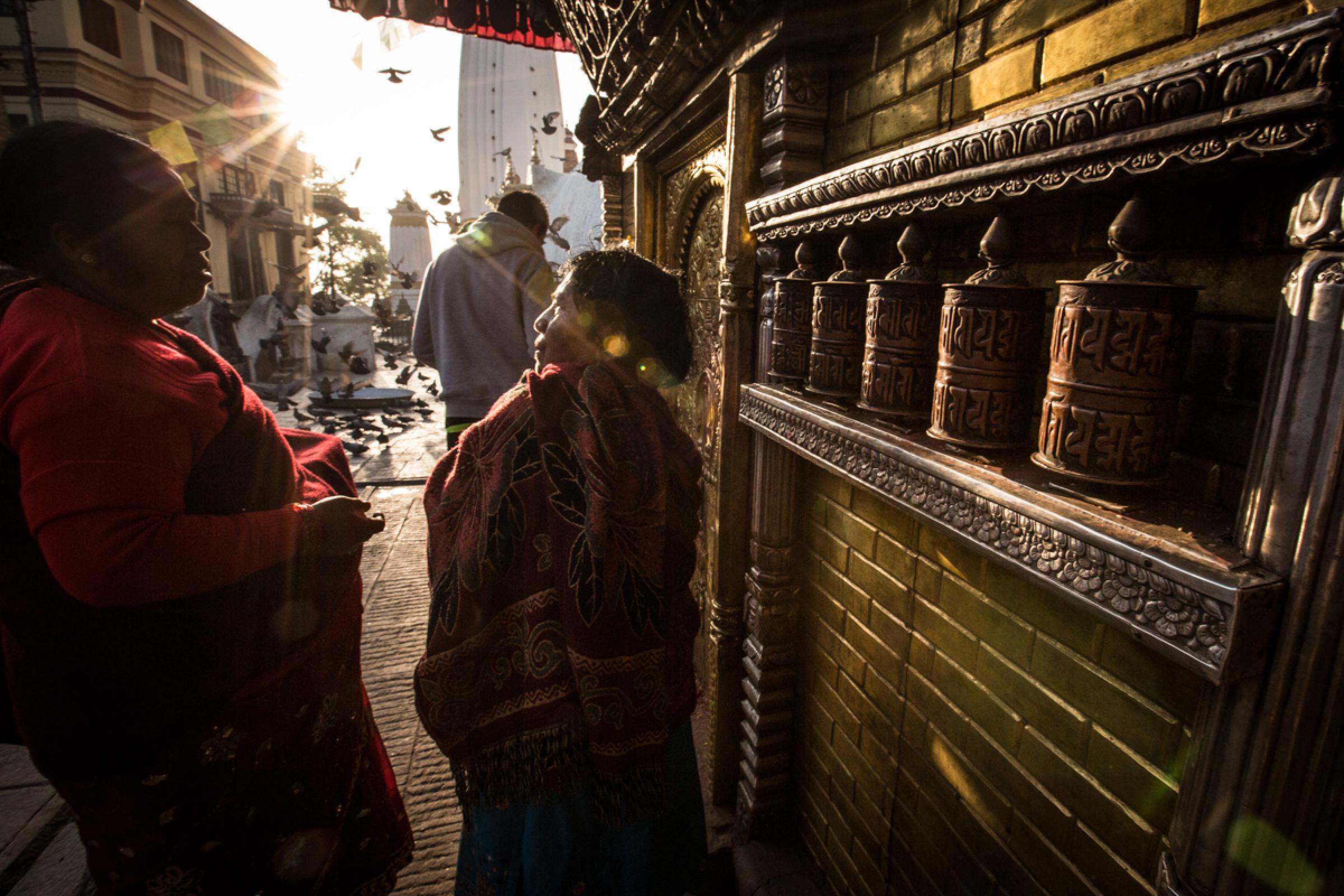 We will take an early ride to Swayambhunath (also known as Monkey Temple) to watch the sun rise over the Kathmandu Valley. Situated on top of a large hill, this temple is an important site for Buddhist, Tibetan Buddhist, and Hindu pilgrims. We will watch the Nepalis perform their early prayers after climbing the 365 steps to the top of the temple.
The group returns to the hotel for breakfast and for a gear check. Any missing items can be purchased that day, otherwise the afternoon is free to stroll around and get a feel for the hustle and bustle that is Kathmandu. A group dinner is optional – individual parties can venture out on their own to the recommended restaurants (we will make reservations for anyone who is interested).
---
Flight to Lukla (9,380 ft/2,860 m) & trek to Monjo (9,301 ft/2,835 m)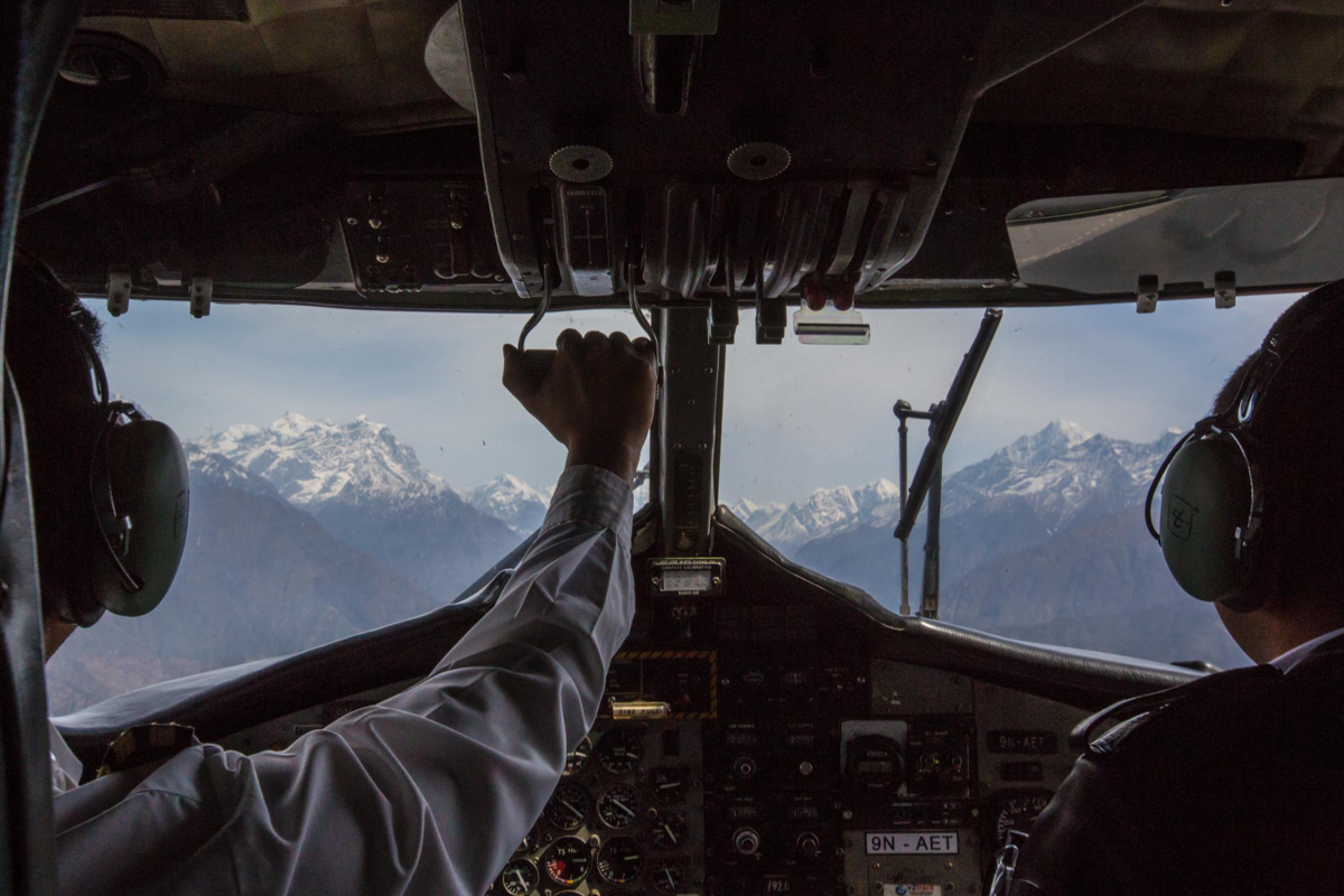 We have an early start to take advantage of the good weather and flight conditions in the morning for our flight from Kathmandu to Lukla. After landing at the famous airstrip (built with support from Edmund Hillary himself) we are going to have breakfast at a nearby lodge. This will give us enough energy to start our 5-6 hour walk to Monjo. We will stop for lunch on the way.
---
Trek to Namche Bazaar (11,290 ft/3,440 m)
approx. 4 hours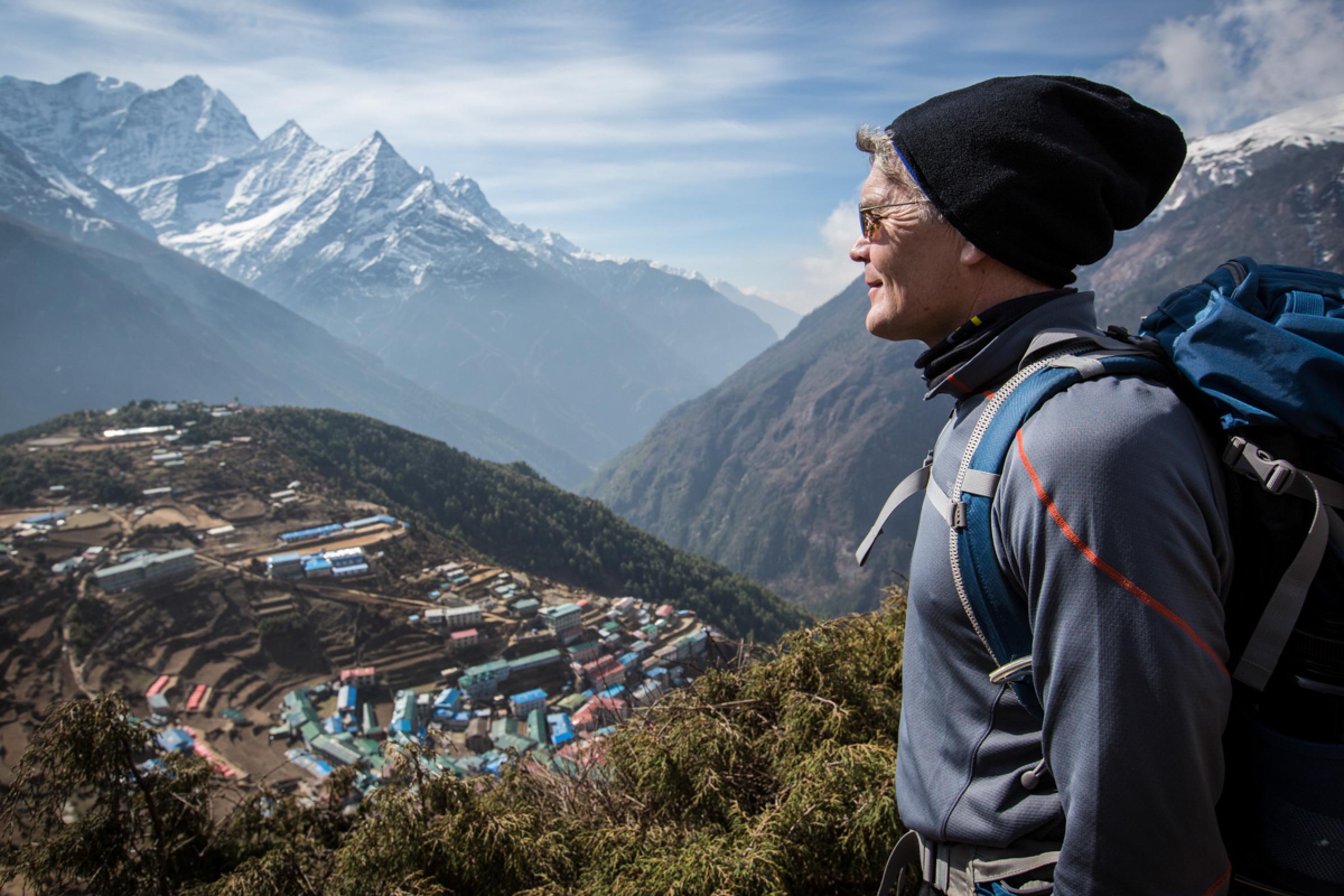 After breakfast we will begin our trek and enter the Sargamartha National Park. From there we will hike up the infamous Namche Hill to Namche Bazaar. Along the way we'll have our first views of Everest and cross over some incredible suspension bridges. After a hearty lunch in Namche, the afternoon is free for exploring the town.
---
Day hike to the Laudo monastery (12,470 ft/3,800m)
approx. 6 hours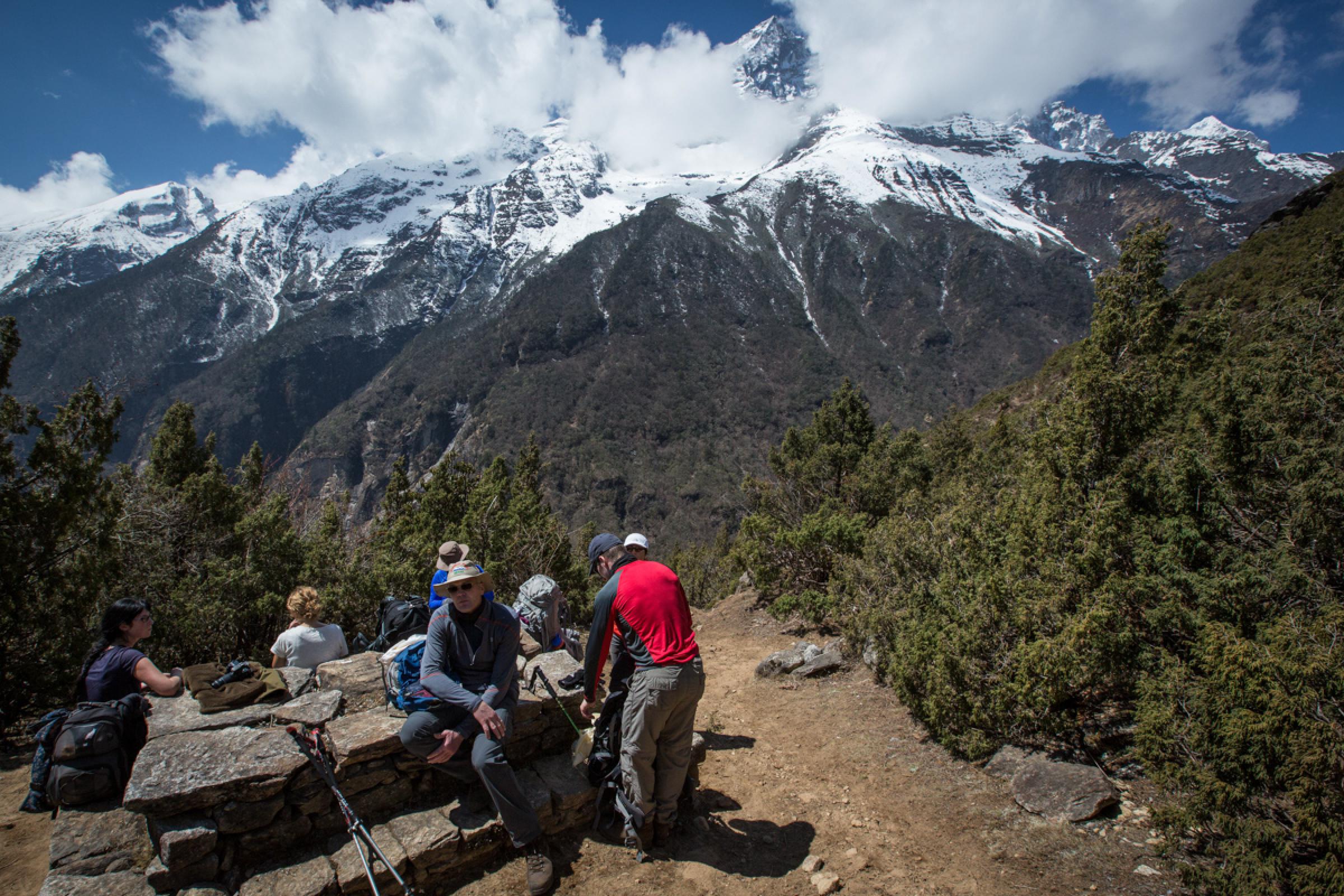 We start our excursion to see our dear friends at the Laudo Gompa monastery after breakfast. We will have a traditional lunch at one of the communal areas in Laudo Gompa's monastery. Last spring a strong earthquake with an epicenter near Namche Bazaar inflicted significant damage to the monastery. Your trip costs include a generous donation to this very special place and its people. Our group returns to Namche for dinner.
---
Trek to Kunde (12,470 ft/3,800m)
approx. 3 hours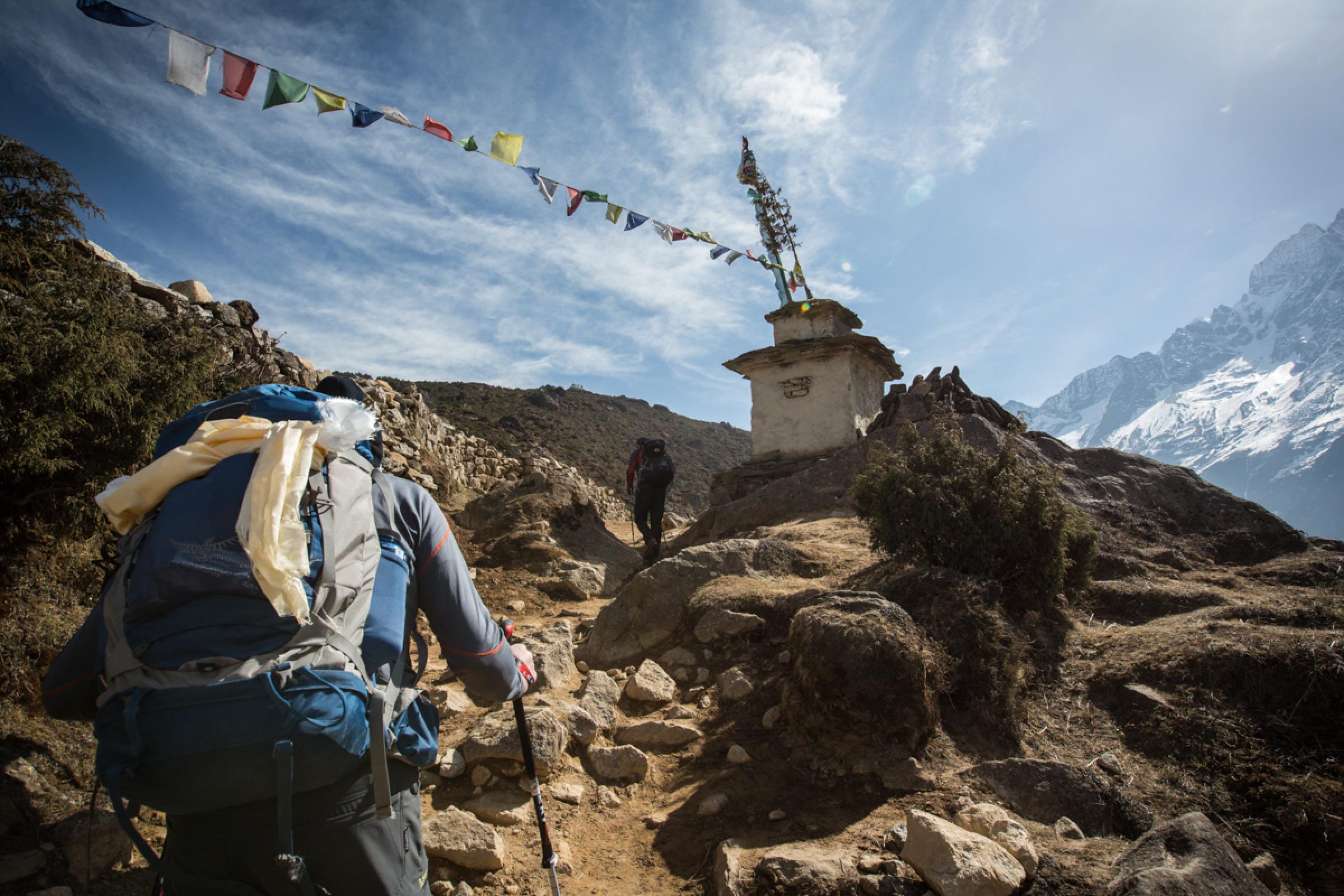 We are moving on to the village of Kunde on our fourth day of the trek. Kunde is host to the Hillary hospital and Hillary school. After lunch in our new lodge we will do an acclimatization hike up to Hillary Ridge (13,450 ft/ 4,100 m). This spot has great views of the Khumbu Valley. Round trip this hike takes around 3 hours.
---
Trek to Debuche (12,140 ft/ 3,700 m)
approx. 6 hours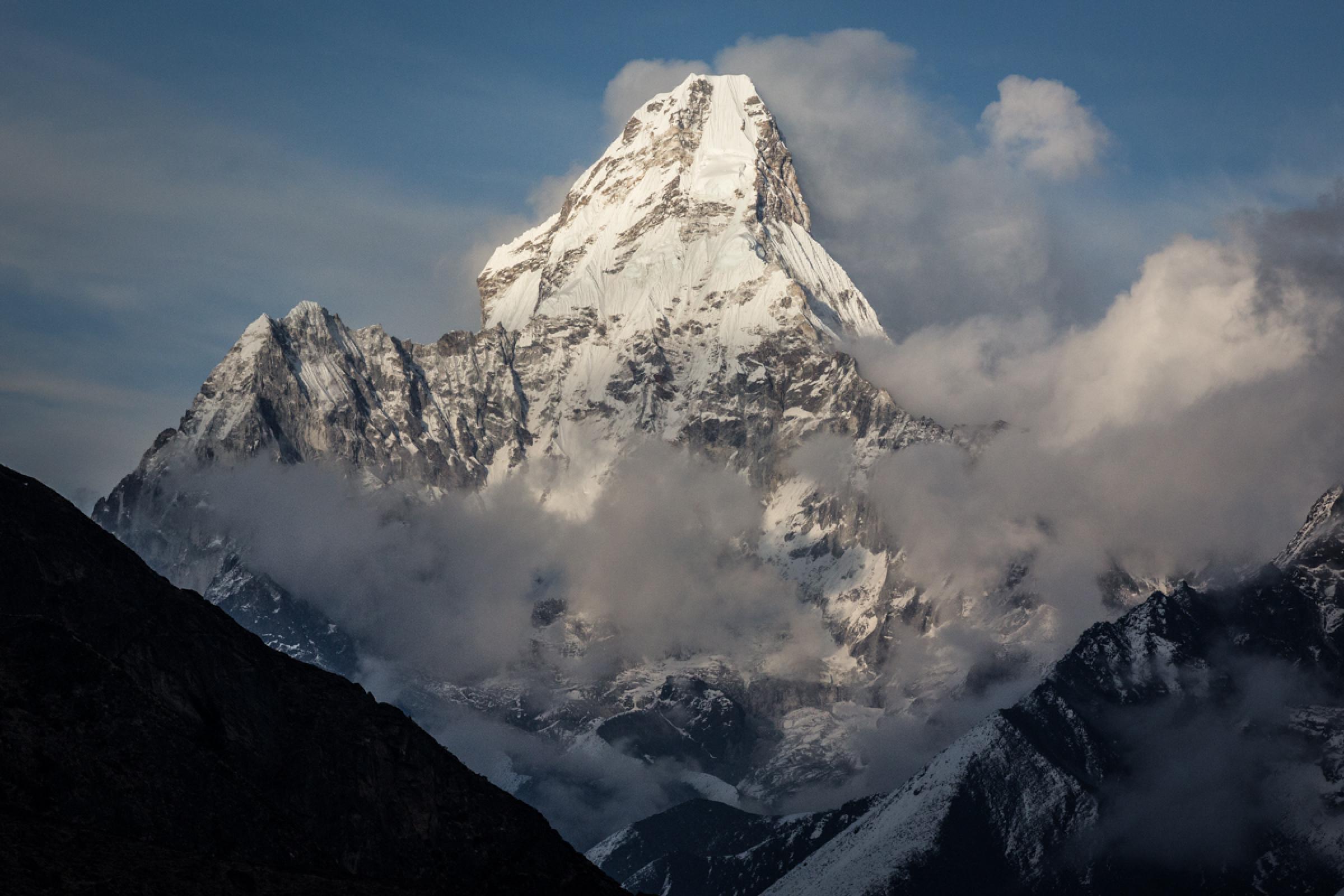 Trekking with spectacular views of Ama Dablam (which is considered the most beautiful mountain in the valley) brings us to the Tengboche monastery. We will sit down for lunch, and afterward hike up a nearby ridge to walk off the delicious pastries from the Tengboche café. After the Buddhist ceremony at 3 pm, we will walk downhill for 30 minutes to our lodge in Debuche.
---
Trek to Dingboche (14,100 ft/4,300 m)
approx. 5 hours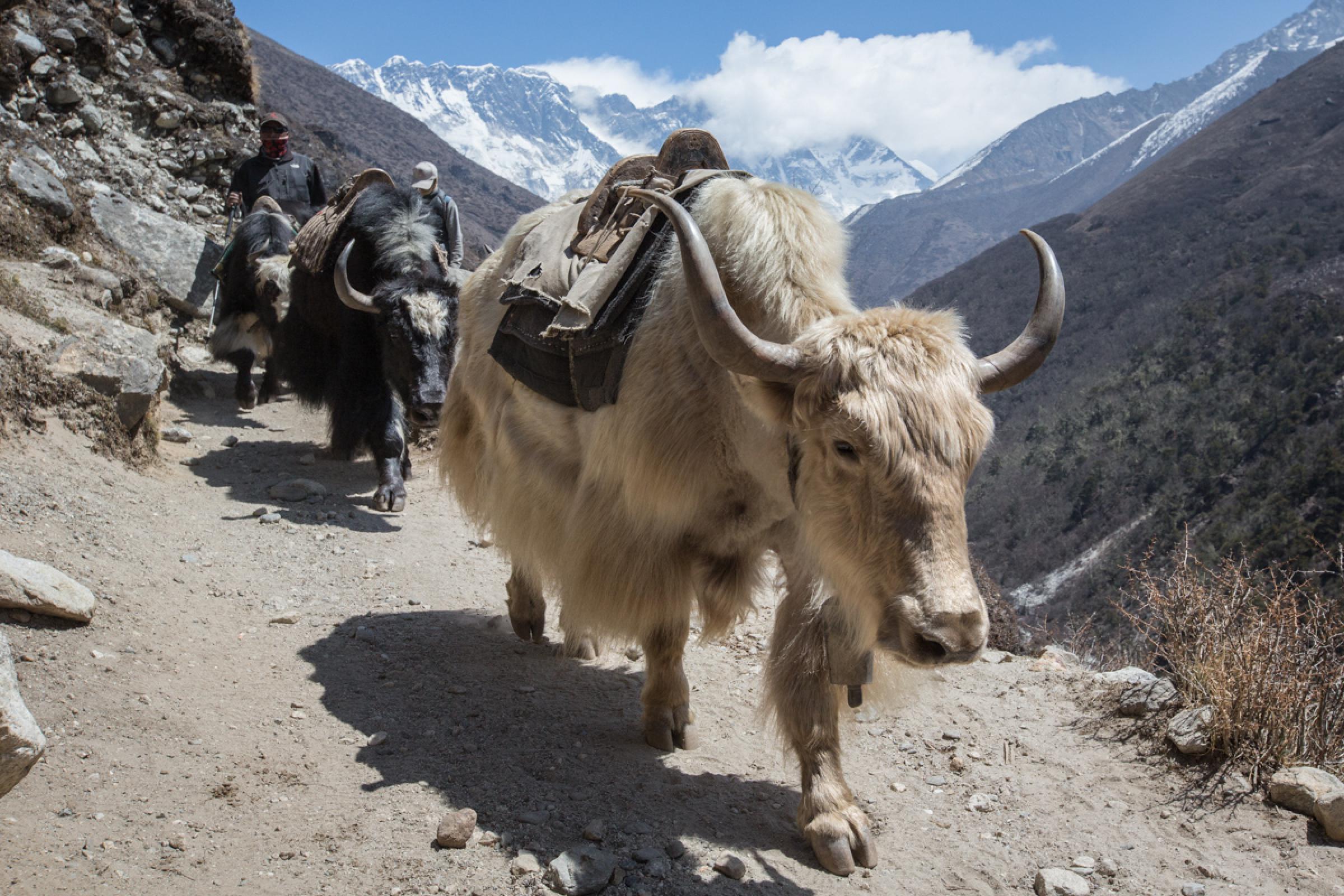 On the way to Dingboche we will visit the house of Jangbu Sherpa, one of our assistant guides, and sit down for a traditional potato pancake lunch with Sherpa sweet tea. From the age of 19, Jangbu has been employed as a high altitude worker. He escaped the 2014 Everest avalanche that took the lives of three of his friends. Your trip helps to secure Jangbu's education on his way to becoming a certified trekking guide.
---
Acclimatization hike to the Chokkung Ri Ridge (up to 18,040 ft/ 5,500 m)
approx. 7- 8 hours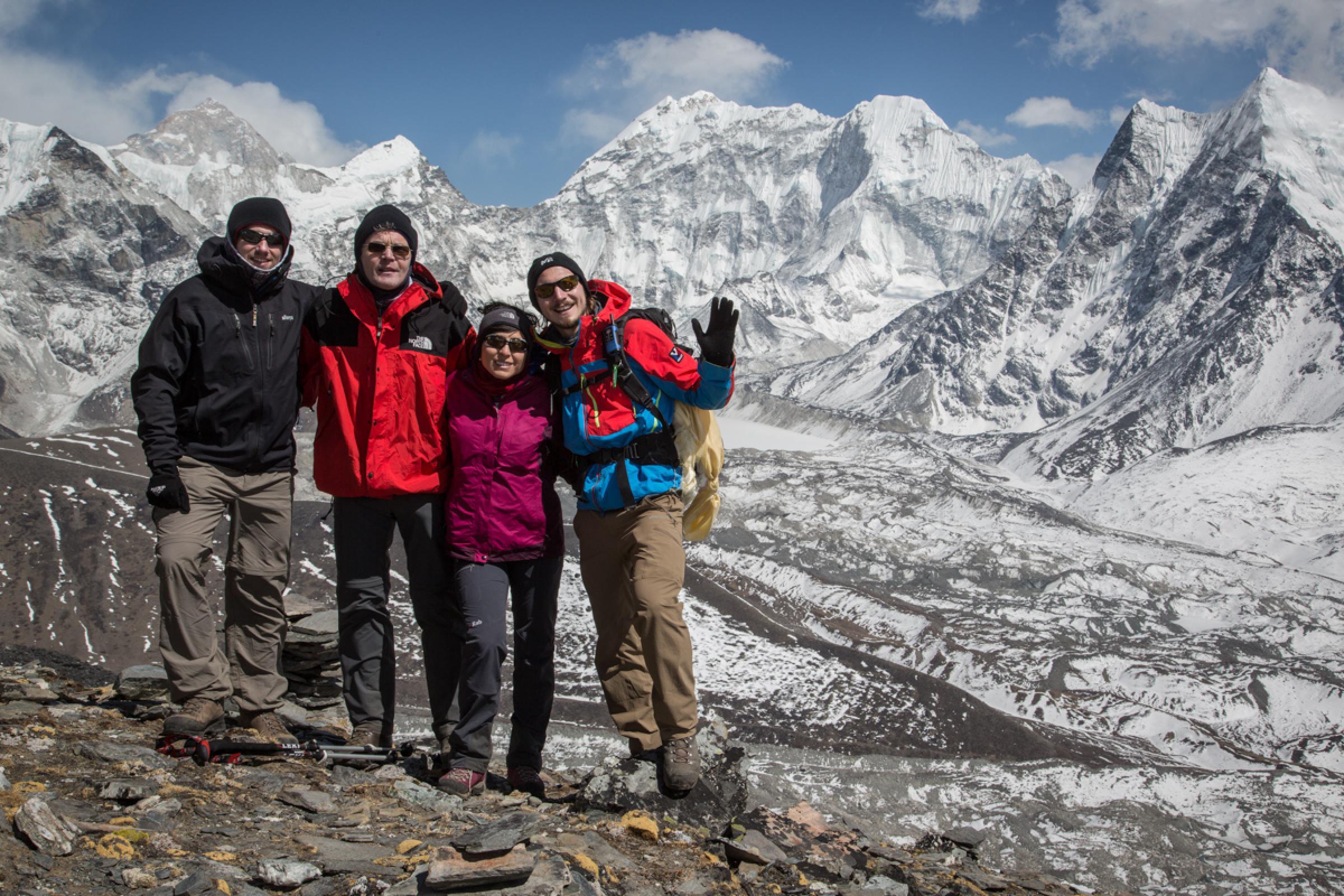 We will use the day to acclimatize with a walk up the Chokkung Ri Ridge and enjoy spectacular views of the Khumbu Valley, as well as views of nearby Makalu mountain and the southern face of Lhotse mountain. Lunch is served at the Chukhung lodge before we return to Dingboche for dinner.
---
Trek to Lobuche (16,070 ft/ 4,900 m)
approx. 6 hours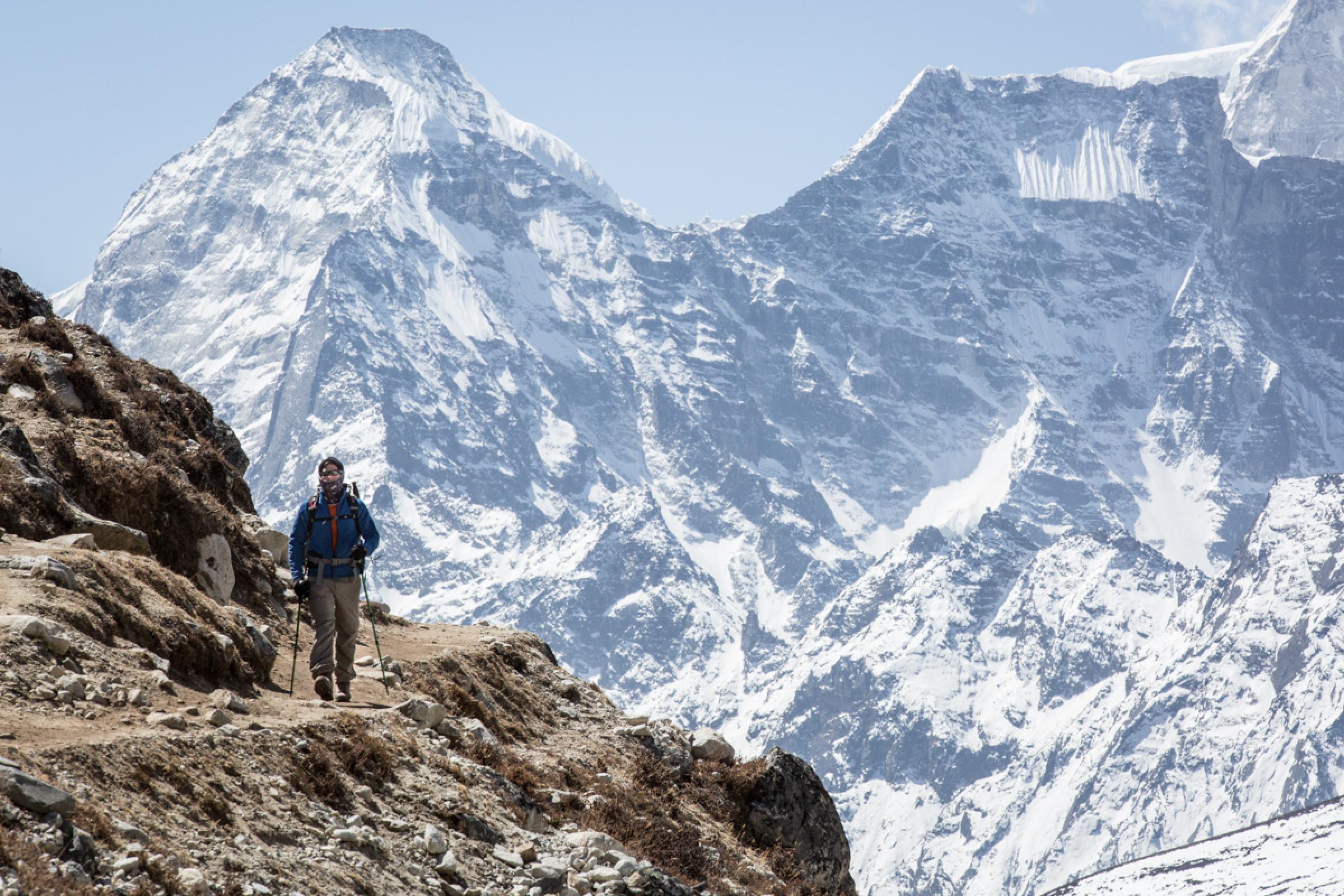 After passing the Sherpa memorial, which is dedicated to the fallen climbers and high altitude workers on Everest, we finally step onto the Khumbu glacier moraine. (Lobuche is a collection of several lodges and is not a permanent settlement.)
---
Trek to Gorak Shep (16,940 ft/ 5,140 m)
approx. 3 hours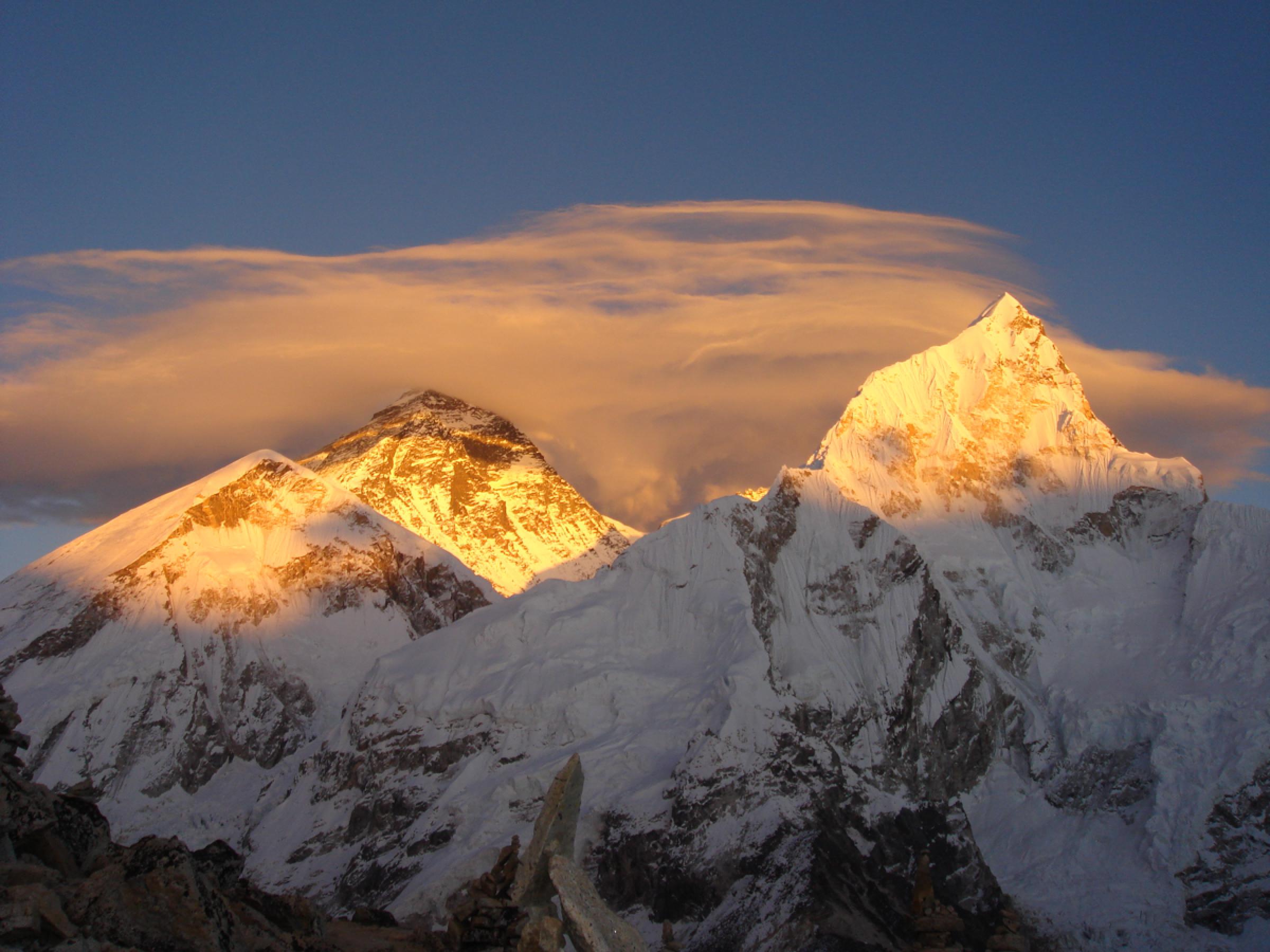 We will walk over the Khumbu glacier terrain to our final accommodation of the trek: Gorak Shep. It is the last resort before base camp, and the starting point for our afternoon hike that will take us to the top of the Kala Pattar Hill (18,040 ft/ 5,500 m) where we will watch the sun slowly set on Everest and turn its summit a vibrant orange.
---
Trek to Everest Base Camp (17,585 ft/ 5,360 m)
approx. 6 hours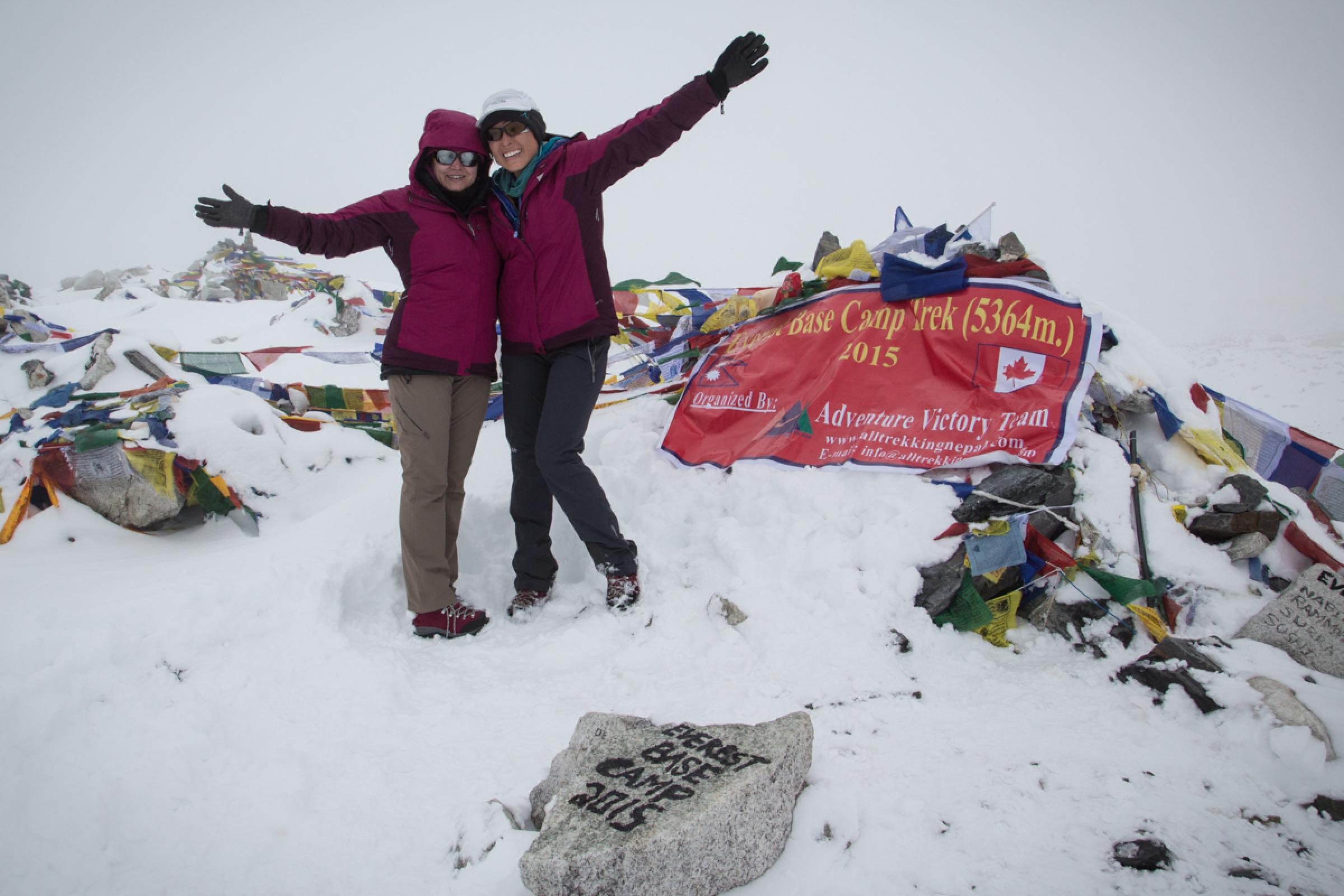 Our final day of trekking takes us to the foot of Mount Everest. We will reach the final destination of our trek and hopefully enjoy clear views of the famous Khumbu icefall that guards the way to Everest Camp 1. We will return to Gorak Shep for our last night at high altitude.
---
Helicopter from Gorak Shep to Lukla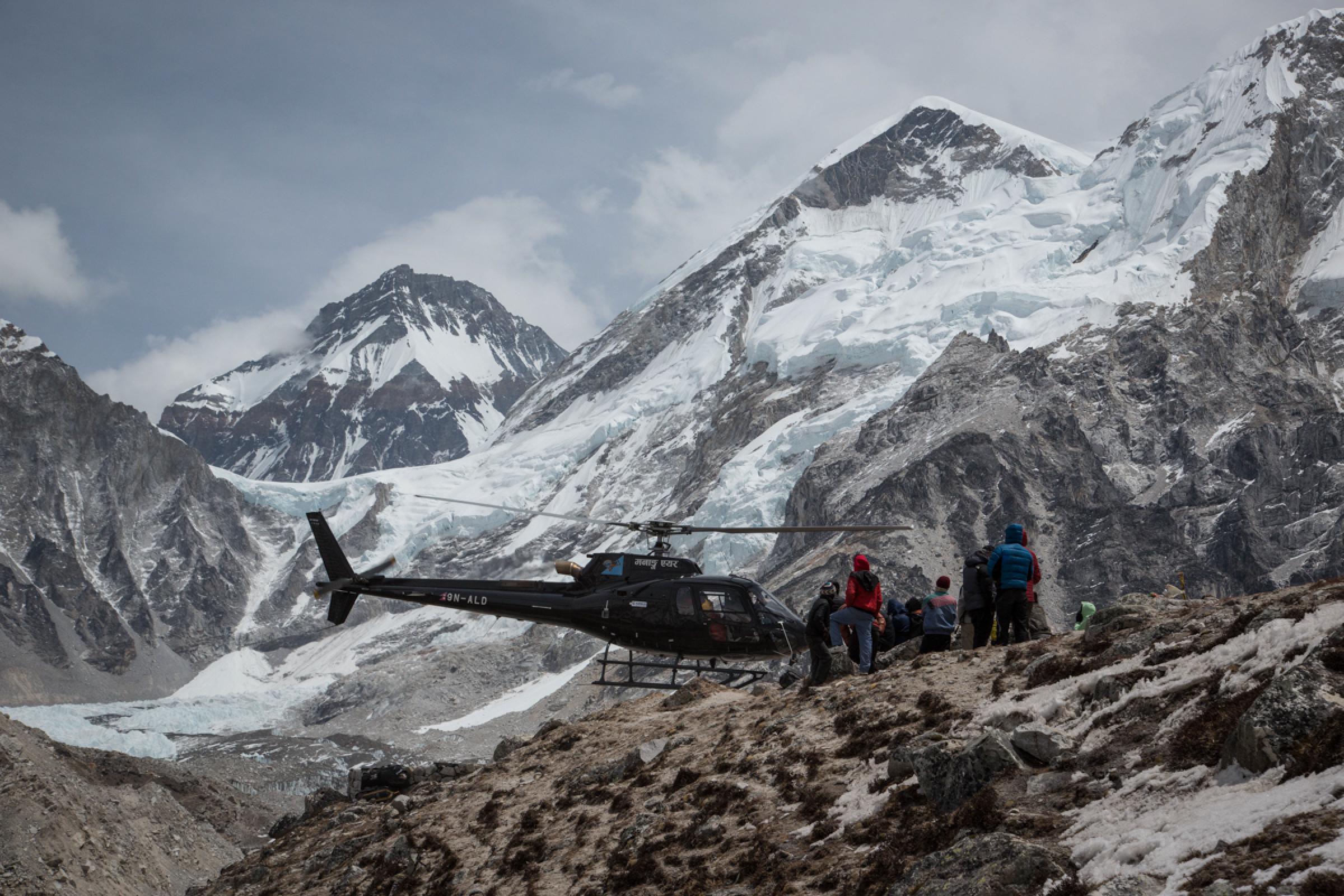 We will try to catch an early helicopter ride back to Lukla. Depending on our arrival time and the weather conditions, we will continue with a flight straight back to Kathmandu. Otherwise we will spend the night in Lukla.
---
Flight back to Kathmandu and last shopping opportunities
---
International flights