Anywhere is a time-tested adventure travel agency, and though the destinations we feature are currently safe to travel to, you may have hesitations. This article is to explain how coronavirus (COVID-19) is impacting the travel industry, and the measures we've taken to ensure your continued safety, security, and comfort.
1. The first thing you should know is that evidence suggests that warm tropical climates, such as those found in Central and South America, are inhospitable to coronavirus. Since these conditions are unfriendly to the virus, even if cases do arrive, the climate can help limit community transmissions.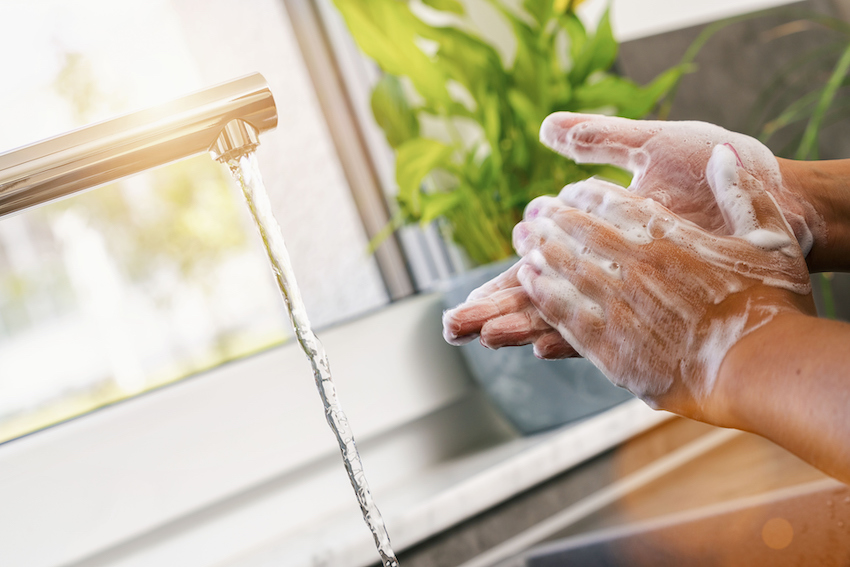 Keeping up with good hygiene is more important than ever.
2. Coronavirus is encouraging everyone (from airlines to individual travelers) to be more health-conscious. People are going out of their way to practice good hygiene – washing their hands or using hand sanitizer more frequently; being mindful about covering coughs and sneezes; thoroughly cleaning and disinfecting, and more. These practices will help limit not only the spread of coronavirus, but general cold and flu season germs as well.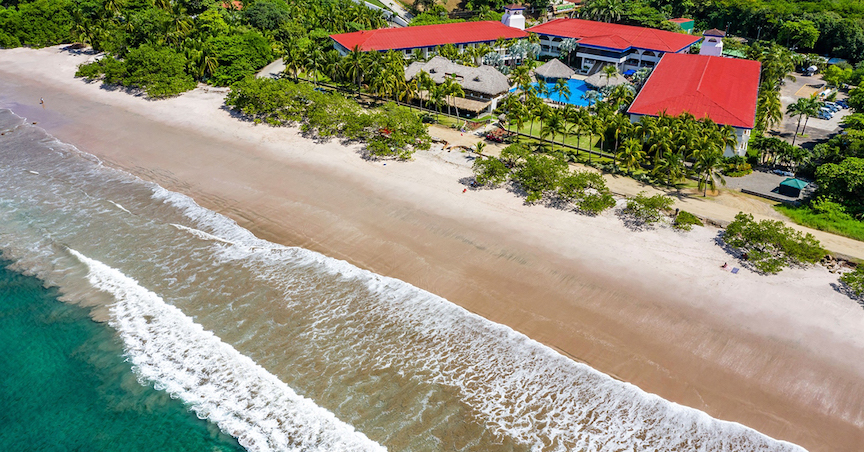 Local providers are allowing more flexibility for travelers to make changes to their plans.
Illness aside, the biggest travel concern you likely have right now is, "If I need to cancel my travel plans for my safety and my family's safety, will we lose all of our money?" You still want to travel abroad, but you'll feel more confident making arrangements if you know you can reschedule your trip out of necessity due to situations outside of your control. Put your fears to rest, because Anywhere.com has come up with the Anywhere "No Questions Asked" Trip Postponement Program.
What It Is…
A one year (1-year) extension on your travel itinerary. If you have to push back your trip due to concerns about coronavirus, you lose nothing. You can go on the same trip you've booked now up to 1-year later.
How It Works…
Usually, hotels, tour operators, and transportation services offer you a 30, 45, or 60-day cancellation window. The problem with coronavirus is that no one saw it coming, and no one knows where new cases may appear. The Trip Postponement Program is a coalition Anywhere has formed in partnership with like-minded service providers who share our belief that you deserve added flexibility due to the current level of uncertainty. This special postponement allows you to apply all payments you've already made along with the postponement cost to a future trip. Let us know about your travel concerns, and we will book your itinerary exclusively with our program partners who are happy to give you up to 1-year to reschedule your trip.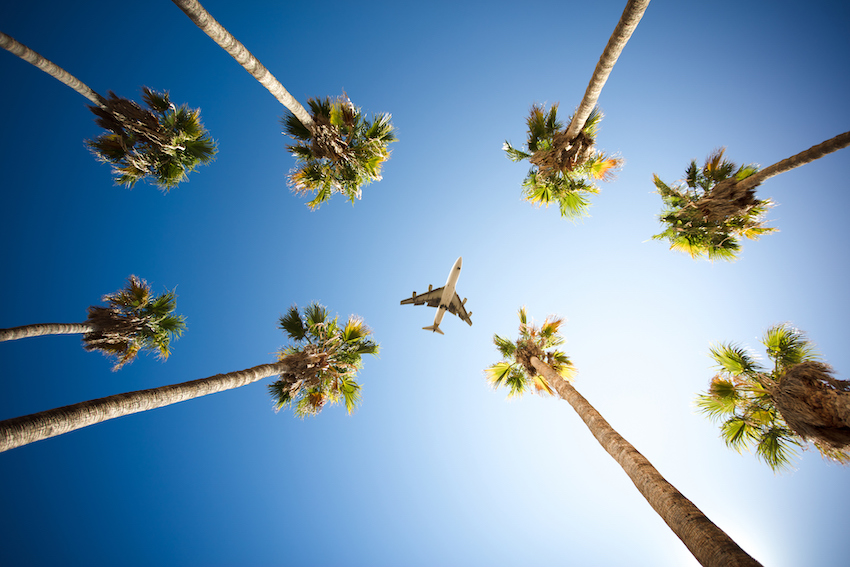 Change of plans? We got your back.
How Much Does It Cost to Enroll?
Nothing. The Trip Postponement Program is free to enroll in, all you have to do is tell us that you'd like to participate in the program. There is a $200 non-refundable deposit to postpone the trip but it will be applied toward the total cost of the future trip along with all other payments made. The only time you will see a change in price is due to seasonality and availability; for example, if you book your original trip during low-season and reschedule your dates for the high-season, there may be a difference in price. However, this is normal anytime you significantly alter your travel dates, so you only pay the difference – nothing more.
If you eventually decide to still cancel your trip, just know that there is a risk for providers' cancellation penalties that are detailed in your itinerary, the closer you are to your planned trip date. If you cancel within 45 days to your arrival date, you might be subject to some cancellation penalties based on the services you've chosen. There will also be a 5% credit card processing fee for every cancellation. However, if you chose the Trip Postponement Program, we're now only recommending services with the most flexibility to assure you can plan at ease!
When Can I Choose My New Travel Dates?
After you invoke your Trip Postponement, you have 30 days to choose your new travel dates, and you can only invoke this feature once (1 time).
What's The Difference Between This and Travel Insurance?
Travel insurance is a lot like the health insurance you're familiar with back home – it covers you in the event of a medical emergency (it also has provisions for things like search and rescue or evacuations). The only time travel insurance can keep you from losing money on a trip is when you purchase a 'Cancel for Any Reason' plan. Typically, this provision is a separate rider that you can purchase and invoke to keep from losing money on a trip that would otherwise be non-refundable.
Generally, the Cancel for Any Reason provision is an excellent option. However, the cost of such plans may not be within your consideration. So, we took it upon ourselves to create a solution. The 'Trip Postponement Program' is the same principle as 'Cancel for Any Reason' at a fraction of the cost.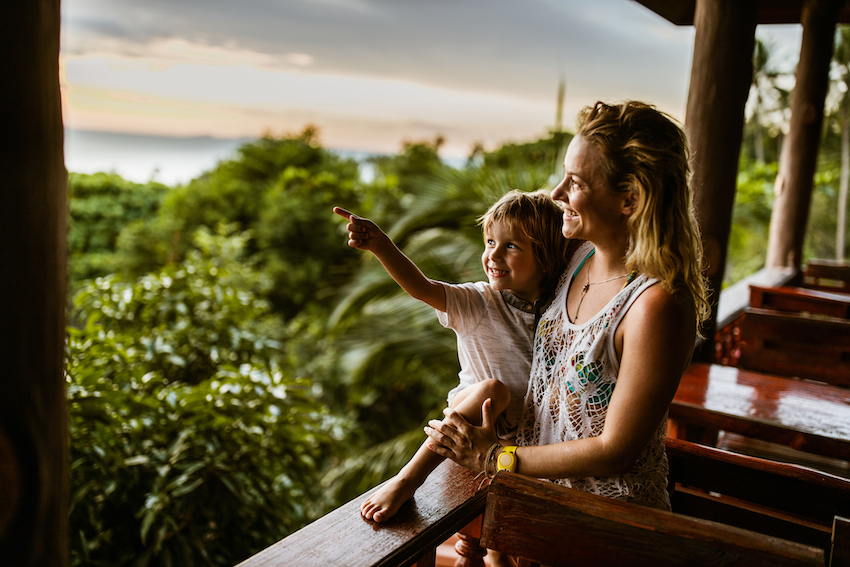 Enjoy peace of mind when planning for your next vacation.
Does This Program Have An Expiration Date?
Currently, the Trip Postponement Program is a courtesy we have designed specifically to offer you peace of mind during the coronavirus crisis. When this situation is resolved, the details of this program may change; when that time comes, we'll update this article and – of course – you're always welcome to reach out to your Anywhere Local Expert. The Trip Postponement Program is one more way to prove to you that Anywhere understands your travel needs and is always on your side.
Where Can I Find a List of Countries That Are Currently Safe?
The Center for Disease Control and Prevention (CDC) regularly updates their travel risk assessment to countries all over the world.