Living the dream — how Make-A-Wish America and Anywhere partner to send critically ill children on Costa Rican adventures which may truly be once in a lifetime.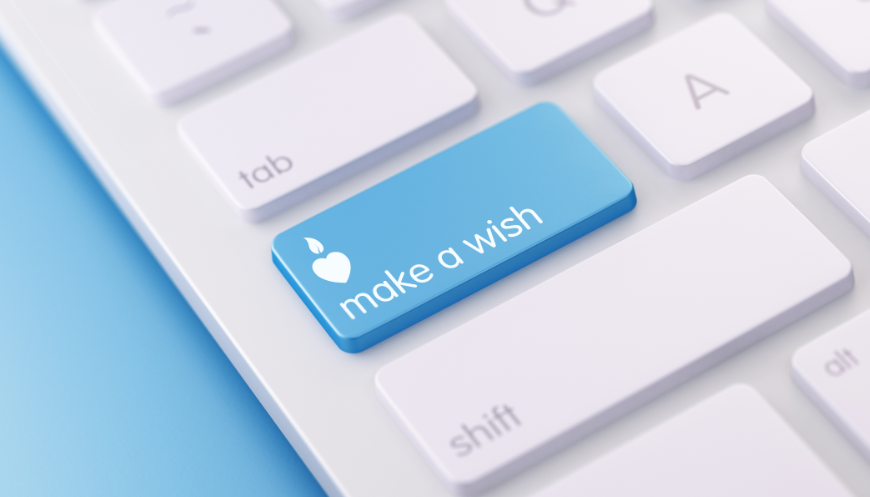 Make-A-Wish America has been making dreams come true for 38 years (as of 2018).
An Interview Featuring Anywhere Expert: Tracy Rodriguez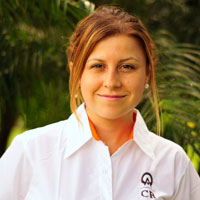 Tracy Rodriguez, Travel Agent - Anywhere Costa Rica
Today, Tracy Rodriguez, Anywhere travel consultant, tells us how Anywhere came to partner with Make-A-Wish America to do something good for critically ill children — give them the opportunity to forget about their illness for a little while. These trips give them the strength they need to keep fighting their battle, and a happy moment if they cannot.
Costa Rica has signs reminding everyone that children and animals are a top priority to watch out for when driving... Is it any wonder kiddos are drawn to the country?
Q: Tracy, please tell us in detail when and how Anywhere came to partner with Make-A-Wish America…
A: Everything started in November 11, 2015, when I got an email from Leigh Ann Lubarsky (Make-A-Wish Senior Manager of Program Services), introducing herself and explaining to me how they work and what they do.
Immediately, she started to talk about [a child named] Karen and her condition (she had Systemic Lupus). It's an autoimmune disease where the body's immune system is basically attacking healthy tissue. It affects the skin, joints, kidneys and other organs. Symptoms include fatigue, severe abdominal pain and discomfort, skin irritations/rashes, and interference in organ functions (heart arrhythmia, difficulty breathing, etc.).
At that moment, she was stable, although she had several chronic issues such as fatigue, headaches, etc. She was looking forward to a relaxing trip with her mother and sisters. She also wanted to visit her grandmother in Costa Rica, and experience some of the culture and heritage of her father's side of her family. She said her grandmother lives outside of San José in a village named Turiscao. Ann mentioned she was having trouble finding [the location] on Google Maps, and honestly me too!! I had no idea where Turiscao was located... After a few searches, conversations, and communication with Karen, we figured out her grandmother was in Puriscal! Haha—that was super funny!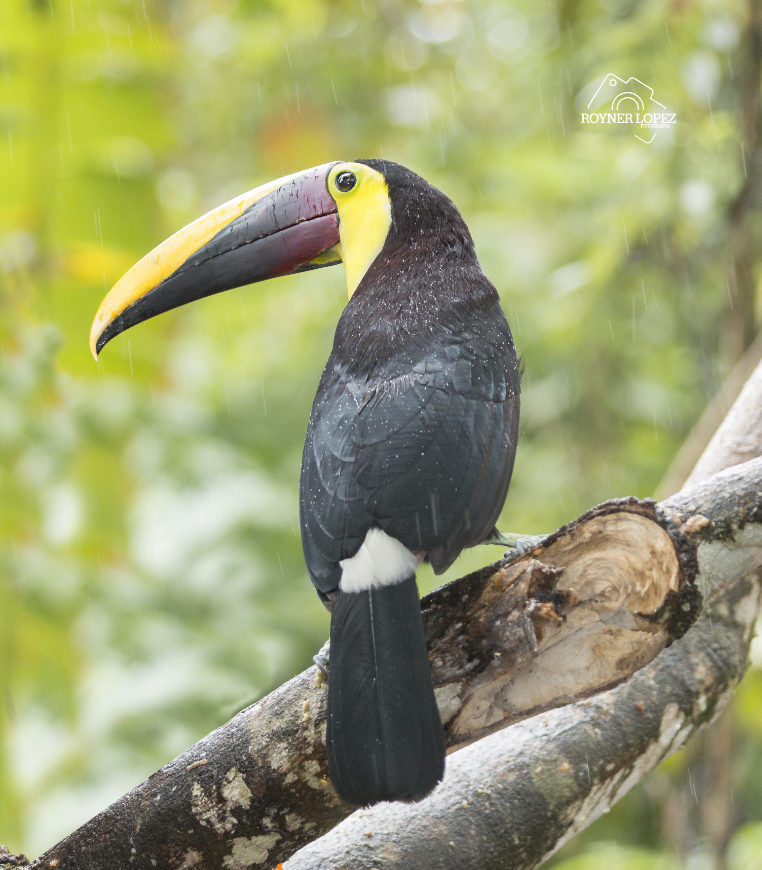 In Costa Rica, children can spend time in the fresh air, and see amazing animals in the wild — such as this Chestnut-Mandibled Toucan. Photograph courtesy of Royner Lopez, Anywhere Administration.
This is how I got much more involved with Leigh Ann from Pennsylvania, she found this special way to explain everything to me everything. [There is] so much detail [associated with every child's story and condition], which helps me get involved with the child and their families so I can create the perfect trip for them.
After Karen and her family came to Costa Rica, her health improved. Ann started planning more trips and referred us to other agents around the States. I am currently working with four of them—Pennsylvania, Wyoming, New Jersey, and Arizona.
I once asked Ann, "How did [you] find us?" She said she had a friend who travelled with us, and she was so pleased with the service and how smooth the trip went that she recommended us. That is how this all started.
Q: What is Anywhere's relationship with Make-A-Wish now?
A: Anywhere is the premier contact for Make-A-Wish trips/itineraries in Costa Rica. I let them know that we [currently offer our services] in other countries, and are expanding. [Perhaps we'll be taking children to other countries in the near future.]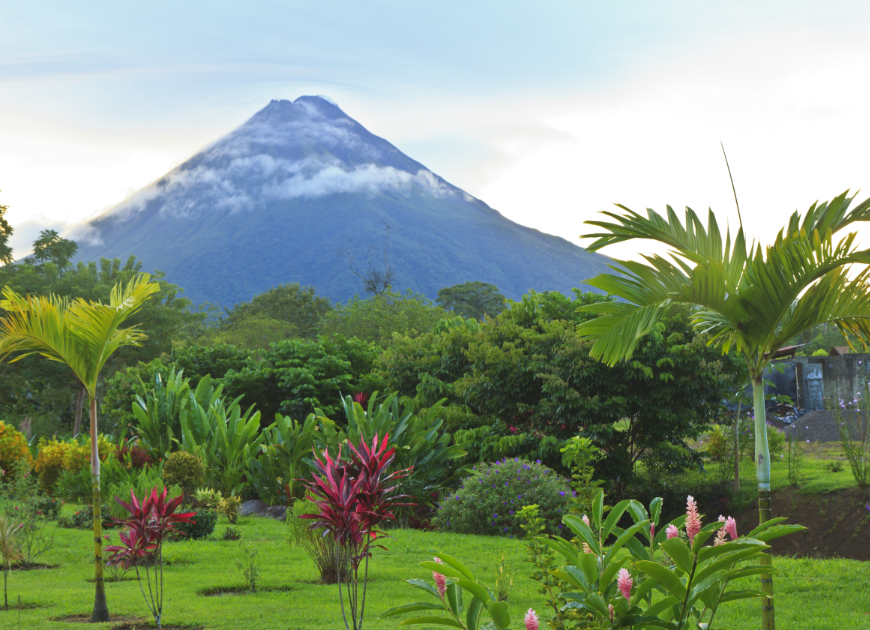 Posing in front of Arenal volcano is a favorite pastime of children and adults.
Q: Will you walk us through the process of how Anywhere grants a wish?
A: First of all, we need to know the conditions of the Make-A-Wish children. There are some cases where they can't do a lot of activities — like swimming, hiking long trails, sometimes they don't have flexibility in their extremities — arms, legs… Some of them can do all the activities!
We need to know if there is a specific destination they want to visit and we need to choose carefully when picking the hotels too. Sometimes they want to see a turtle — a specific one — …a sloth, or go to a sloth sanctuary (this one is very common). They want to zip line, snorkel, hang out on a beach, do yoga. [It could also] be something simple like crossing a river, lying in a hammock by the beach, or having a beachfront room. [There are] so many things that are simple for us, but mean the world [to the children]!
When it is about [making their wish come true], it can be simple, but they are [still] super detailed. We really need to have [this level of] knowledge to suggest the right accommodations and destinations. So far, it has been great.
Anywhere is a travel agency with a conscience and heart. In addition to working with Make-A-Wish, learn about how we make it easy for you to reduce your carbon footprint when you travel...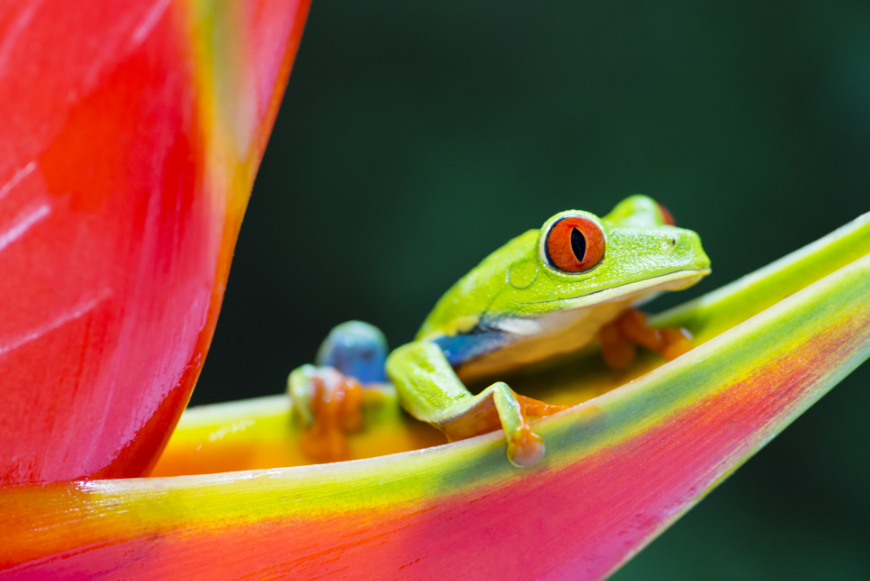 Costa Rica is a real-life wonderland — a series of vibrant colors and amazing animals.
Q: How many wishes does Anywhere personally help grant, on average?
A: The average so far is 2 kids per year.
Q: What are some of the wishes we've granted?
A: Hugging a sloth, visiting a relative in Costa Rica, doing a zip line, visiting a dog's sanctuary, taking a boat trip.....
Q: What are some of the challenges faced when granting wishes, and how does Anywhere overcome them?
A: When they expect much but the budget is low. I work with the hotels to make free upgrades and with the tour operators — sometimes they provide a tour for the children for free.
I remember a Make-A-Wish child wanted to see a sloth, so I alerted the tour operator so they can really see a sloth; they also bought a cute teddy sloth for her.
When I know there is a particular hotel that matches their requirement but there is no availability for the dates they need, I change the route or work with wish.org to match the dates and make this happen.
Blessed to be able to go on holiday with your children? Read "8 Things You MUST Prepare for A Family Adventure Vacation."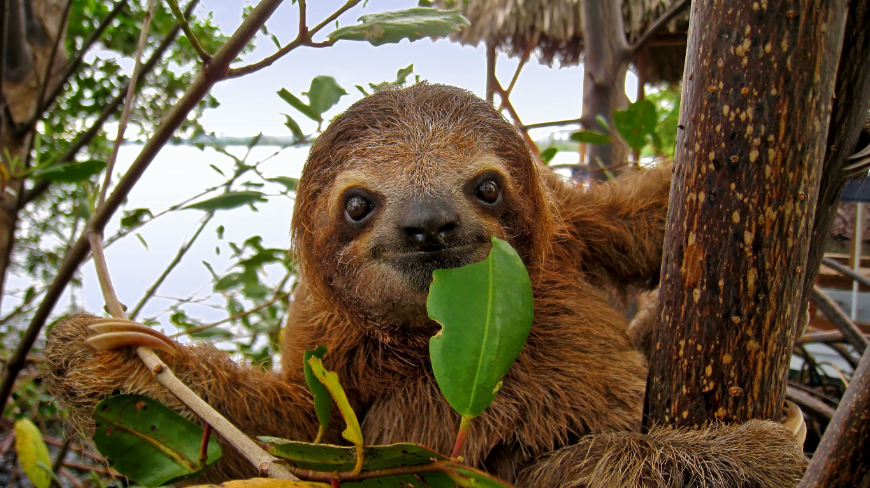 Smiling sloths look SO cute! Who wouldn't want to give them a hug?
Q: Even though granting a child's wish is extremely rewarding, it is devastating to know that some children will not be able to overcome their illness. How do you handle this emotional difficulty?
A: It is even harder when I am planning a Make-A-Wish trip and they are not able to come because their medical condition got worse. Sometimes, they postpone the trip and I am not sure if they will be able to come at the end. Some of the agents of wish.org are super open and detailed about a child's condition; others are quieter, and it is not as easy to follow-up. And, [not only are we granting the child's wish,] their family walks with me throughout the process. How hard would that be?
I would say it is a lesson in life, more than [it is] devastating. There are many things we can't change in the world, [but you can alter] your sights, thoughts, and actions—like replacing 'lose' with 'learn'.
I admire how brave, strong, and simple these children are. They change minds, touch hearts, and teach us that nothing is impossible. They have a clear vision of their ideal life and what happiness is. Some people 'have it all' and health, but they don't know who they are. I am glad I can help a bit :) Who are you in life if you don't help others?
[It's a wonderful feeling to have] the opportunity to share a family vacation, and be part of making a wish come true. They have proven physical and emotional benefits that give children with critical illnesses a higher chance of survival :)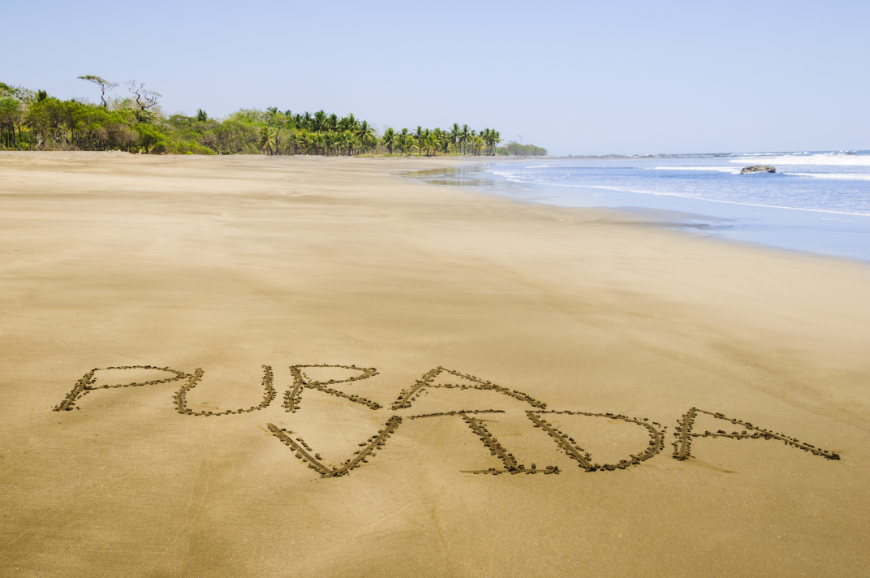 The spirit of adventure has no age boundary — even children understand the value of 'Pura Vida'...usually, more so than adults.