Sustainable tourism is getting easier, but sustainable transportation is still a challenge—especially if you're travelling internationally. Learn how Anywhere makes it easy to offset your travel carbon footprint, and book your dream vacation with a clear conscience.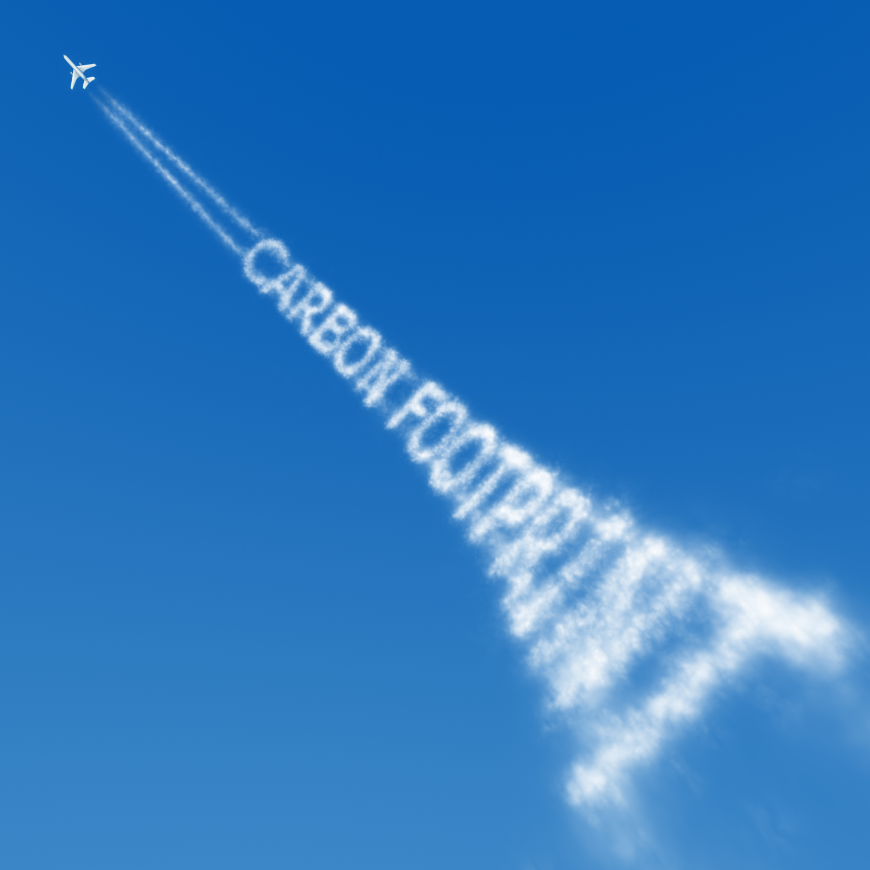 If only our carbon footprint was spelled out this clearly in our daily lives.
Travel. Human existence is certainly better for it—exploring new lands, connecting the past with the present, tasting new foods, making friends all over the globe. Yes, life would indeed be bland if we suddenly woke up and found ourselves unable to get from point A to point B, all around the world. Think of what this would do to trade alone. Goodbye imported Italian suit; so long bananas any time of year. But how would it impact you personally? For starters, you can bid adios to exploring the Galápagos islands on your 25th wedding anniversary. Say, "farewell" to planning the best family adventure ever, before the children depart for university. Life as you know it would be restricted to the confines of the geographic region you were born in—yet another lottery of birth.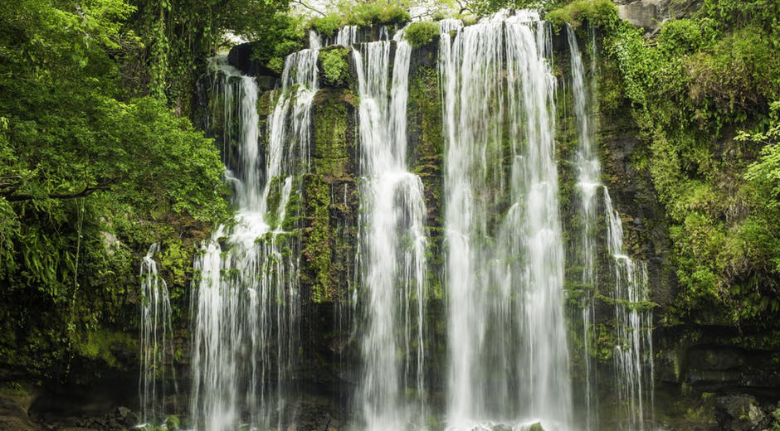 To see nature at her finest, remember to offset the carbon emission it takes to reach her.
Thankfully, that is not the world we live in. You are reading this article because you have the opportunity to explore the entire world—not just some of it. With that privilege comes a responsibility. You see, the flip side of travel is the toll it takes on the environment. Shuttling people around planet Earth all day every day is one of humankind's greatest feats, but it's also a source of pollution. As is driving, taking the train, or any other method of transportation. To travel is to increase one's travel carbon footprint—there's simply no getting around it. Since we've already established that putting an end to travel would hurt the world more than it would help it, what are we to do?
You do what you can. In this instance, that's reducing your travel carbon footprint.
Why worry about travel carbon offset?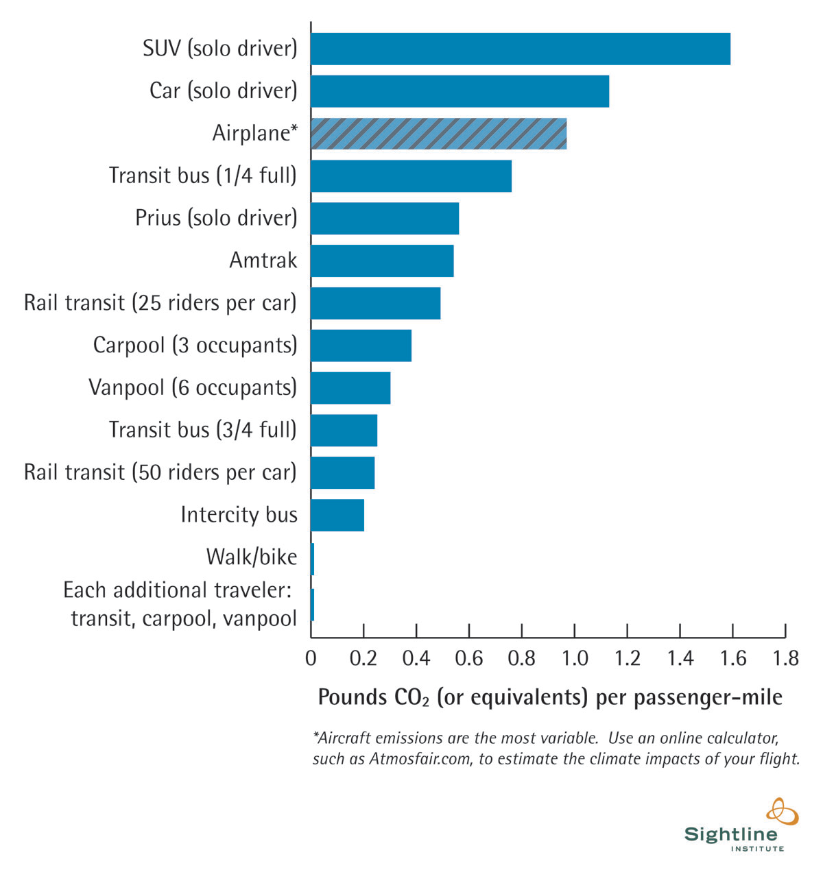 HOW LOW-CARBON CAN YOU GO: THE GREEN TRAVEL RANKING. Image courtesy of Sightline Institute.
The day has finally come. You are going on the holiday of your dreams—exploring the tropical paradise of Costa Rica. Hiking around volcanos, birdwatching, soaking in hot springs, and eating fantastic food...You can't wait to live 'Pura Vida.' Yes, you're going to go all out; you're even treating yourself to a round trip business class ticket. One quick question: how much carbon is this trip producing? Well, if you fly from New York City to Costa Rica's Juan Santamaría International Airport, then the answer is 2.85 tonnes of CO2 emissions. If you're heading over after a business trip in London, then that will be 7.66 tonnes of CO2 emissions.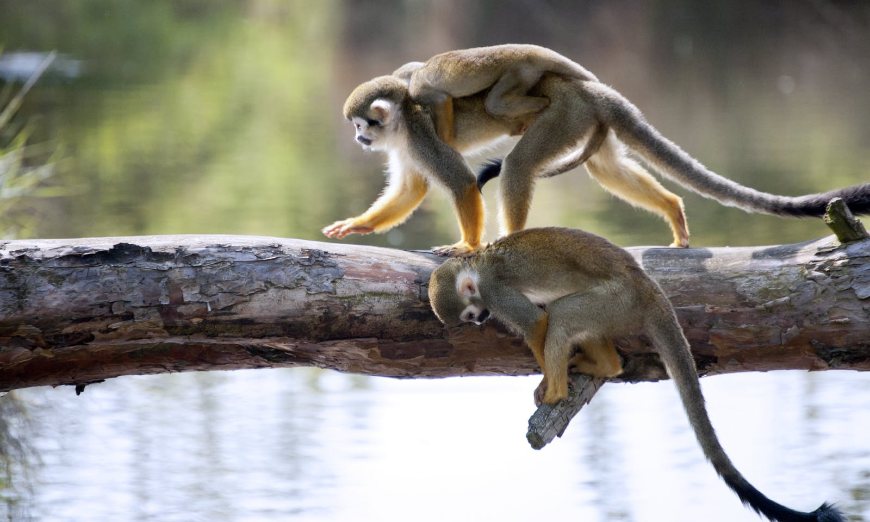 For human beings, getting around is not nearly as simple as it is for these squirrel monkeys.
Given that flying from one continent to another is today's most efficient form of travel, your transportation alternatives are all but nonexistent. (Let's not even broach the subject of cruise ships right now, which is its own article.) The noblest of intentions cannot overcome the slowness of human progress. Maybe one day we will live in a world where all energy and transportation has a sustainable or renewable option. Today, you can take advantage of shareable transportation (buses, trains, carpools) when possible; save air travel for worthwhile voyages, such as a family adventure vacation; and support initiatives to help offset your travel carbon footprint.
How to offset your travel carbon footprint
Would you believe that travel carbon offset is as simple as booking a trip with Anywhere? In August 2015, Anywhere's CEO Zach Smith had the idea of giving you (our travel clientele) the opportunity to donate to reforestation efforts when you are processing the payment of your reservations. Travelling your way to a greener planet has never been easier.
Your donation ensures that trees are planted to help counteract the carbon produced by the travel industry. Pablo Brenes, manager of Anywhere Costa Rica says, "Anywhere uses these funds to support a governmental organization (Center of Investigation in Technological Transference and Education for Development - CITTED) that produces [and plants] local trees, and keeps a record of them."
For every six dollars ($6 USD) you donate, one native tree is planted. Per North Carolina State University's 'Trees of Strength' program, planting a single tree can offset 1 tonne of carbon during 40 years of growth. Of the program's current impact, Brenes stated, "A lot of areas that were used for cattle are now reforested. For example, here in Fortuna, we have completed a biological corridor that was cut many years ago for sowing cattle."
To see for yourself why travel carbon offset is so crucial, calculate your travel carbon footprint and the carbon footprint of daily life.
Travel carbon offset success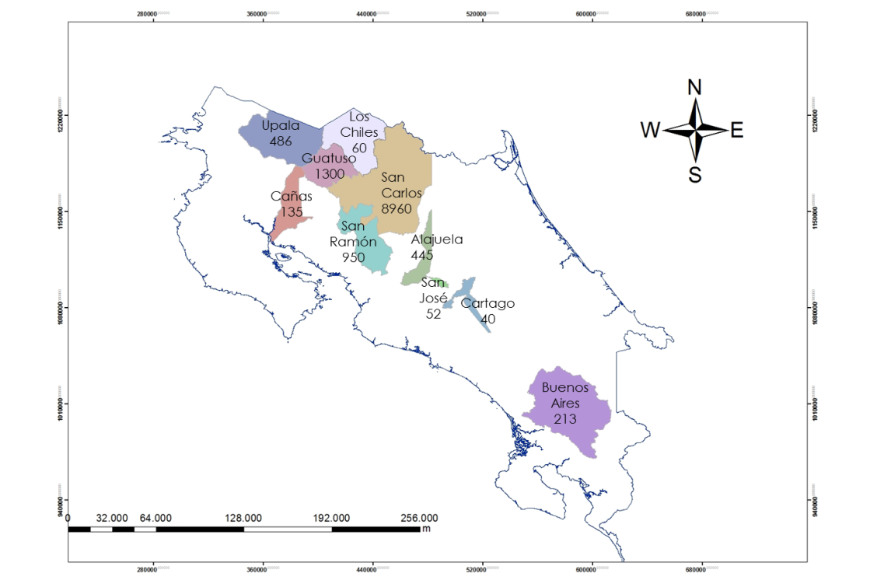 This map, shows where trees have been planted, and how many. You can access an interactive map here.
Currently, most of the trees are planted in the Northern region of Costa Rica, because CITTED is, "...about 9 miles from Fortuna," says Brenes. However, reforestation occurs not only in forests throughout the region, but cities, parks, and on personal residential properties. All trees are native to Costa Rica, and are "...selected by a Forestal Engineer to fulfill [the local needs of] the environment."
It's only two (2) years in, and already this program is responsible for: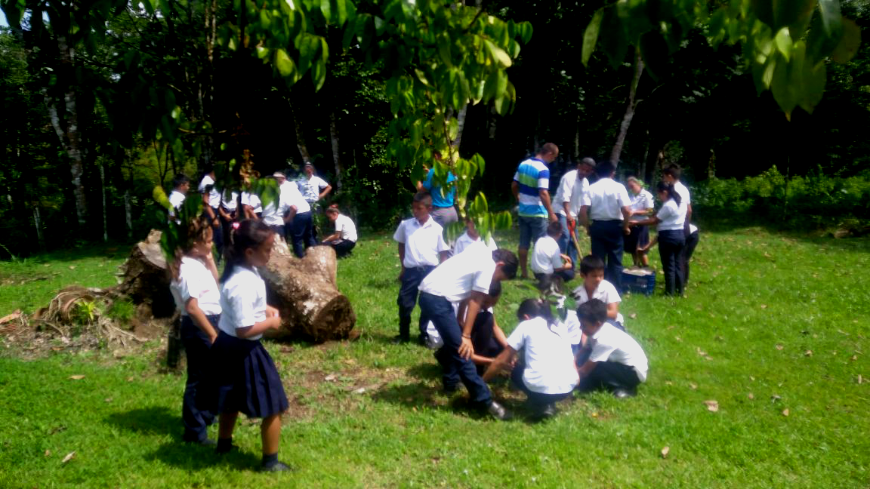 Schoolchildren at Finca School in Los Jazminez, Upala help plant trees.
Supporting this initiative is as simple as donating to plant a tree when you purchase your dream vacation. This is only the beginning! Mr. Brenes says, "Since [Anywhere has] started supporting the CITTED, we have indirectly also supported the creation of nurseries at different schools [within] the area. [The long-term goal], is to get in contact with other governmental organizations [ throughout Costa Rica], and develop ideas like this in other countries. With more people donating, we will definitely be able to make this project bigger."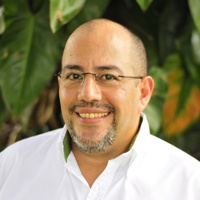 Pablo Brenes, Manager - Anywhere Costa Rica