This imposing structure offers a residence unlike any other. Its modern amenities with stunning neoclassical architecture and amazing views make this house one of a kind.
Featured in:
Nice Casa Particular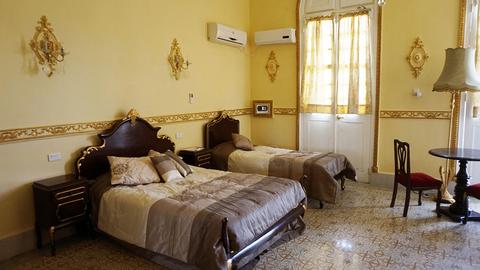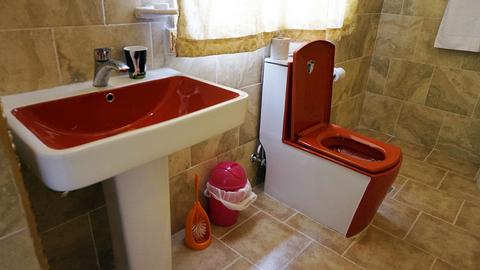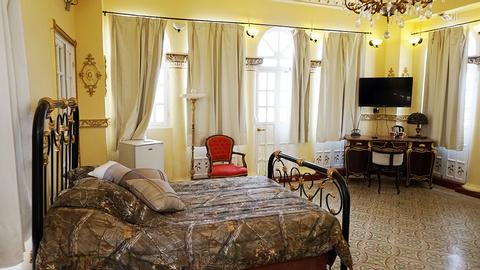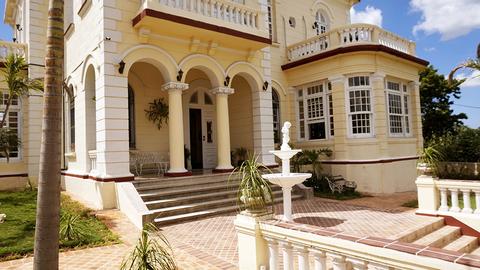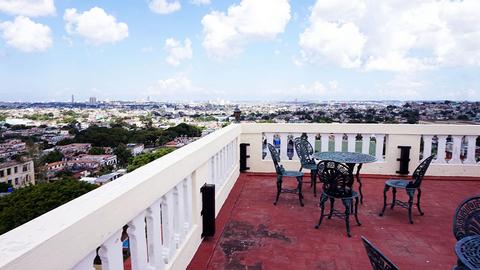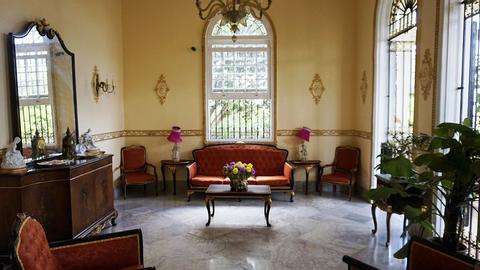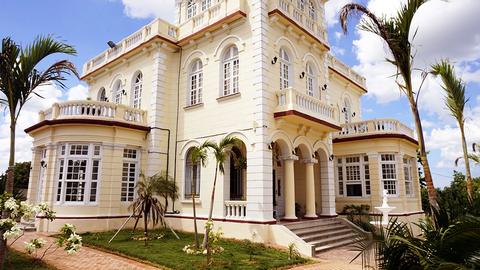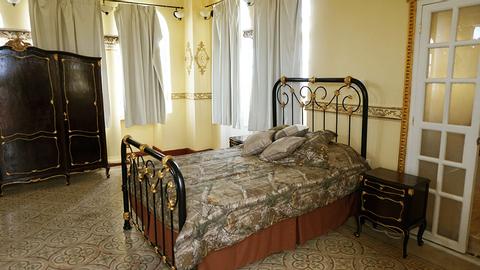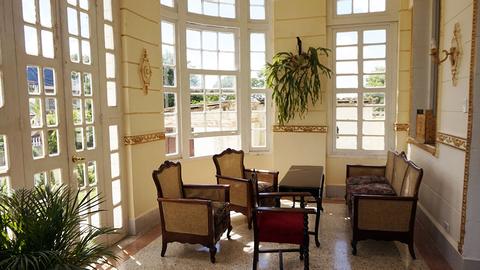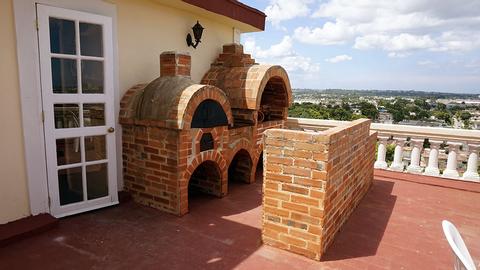 2:00 p.m. check in
12:00 p.m. check out
La Villa Teresa sits on approximately half a hectare of land. It's gardens and multi-story neoclassical house are surrounded by a pale yellow wall. The building rises high above the rest in a similar shade with white accents. Its arched entrance and bay windows greet as you arrive.
The house has three levels and offers 8 rooms for rent. There is an elevator as well as stairs for your convenience. Also security cameras and a laundry service are in place. The first level holds the common areas of the house. A parlor with a fire place and early 1900s portraits will transport you back in time. Next to parlor is a large dining area piled high with dark wooden chairs. The two living rooms each have large bay windows that let the bright Cuban sun flood the room. These places provide space to eat, relax or chat. The kitchen had recently been redone in the modern style with new amenities. The tiled kitchen island serves a buffet table for your complimentary breakfast
The second level has the 8 bedrooms. Each room has their own private bathroom and is air conditioned. You have the choice of a double or two single beds. The rooms have high ceilings and windows for a fresh and airy atmosphere. The bathrooms have modern telephone style showers with interesting white and red fixtures.
Finally, the true gift of this hostel is the 360 degree view from the two level terrace. The top terrace takes up the entire top floor while on the second floor there are multiple balconies from which to take in the sights. La Villa Teresa is one of the tallest buildings in this area providing a spectacular view of Havana. On the top floor, a few brick ovens are mounted into one corner of the terrace and the rest of the space is taken up by chairs. It really is a beautiful place to take in the sights or read a book.
The house is a 10 minute drive from Vedado and 15 minutes from the airport.
More Property Amenities
Air Conditioning
Balcony
Hot Water
Kitchen
Mini Bar
Private Parking
Safe Deposit Box
Accommodations
Air Conditioning
Hot Water
Mini Bar
Safe Deposit Box
Air Conditioning
Hot Water
Mini Bar
Safe Deposit Box