Read this article to grow your knowledge of reforestation efforts, then determine how you can support this important endeavor abroad and in your own community.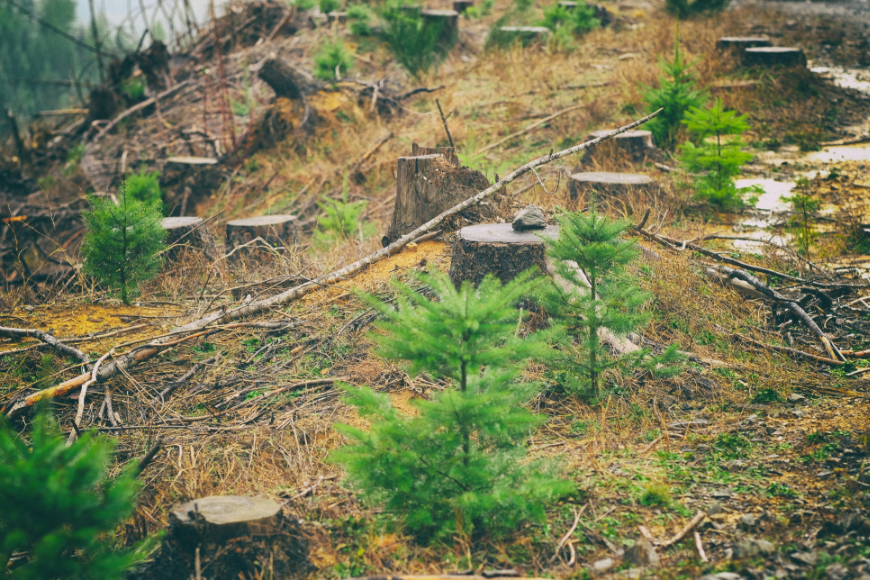 Felling trees may at times be a necessary part of human existence, but if it's our job to cut them down, then it's also our job to replant them.
An Interview Featuring: Katherine Barrantes
In "The Easy Way To Offset Your Travel Carbon Footprint," we discussed Anywhere's commitment to minimizing the harm the very act of travel causes to the environment. Today, we bring to you an interview with Katherine Barrantes, the head of nursery production at Costa Rica's Center of Investigation in Technological Transference and Education for Development – CITTED. She gives us a professional's point of view on reforestation, and why you don't have to be a forestry engineer to do your part for planet Earth.
Q: What is your official role, and how did you come to be a part of this program?
[I'm] currently in charge of the production of trees in the nursery that are destined for reforestation. These processes include planning production, care [of saplings], and delivery of the trees that will be destined to reforestation.
I am part of this program because of my profession [and education] as a forestry engineer, [which means] I possess the knowledge to carry out the [necessary protocols] for the proper production of forestry nursery trees, as well as technical knowledge in the behavior of trees, and the environment in which they develop.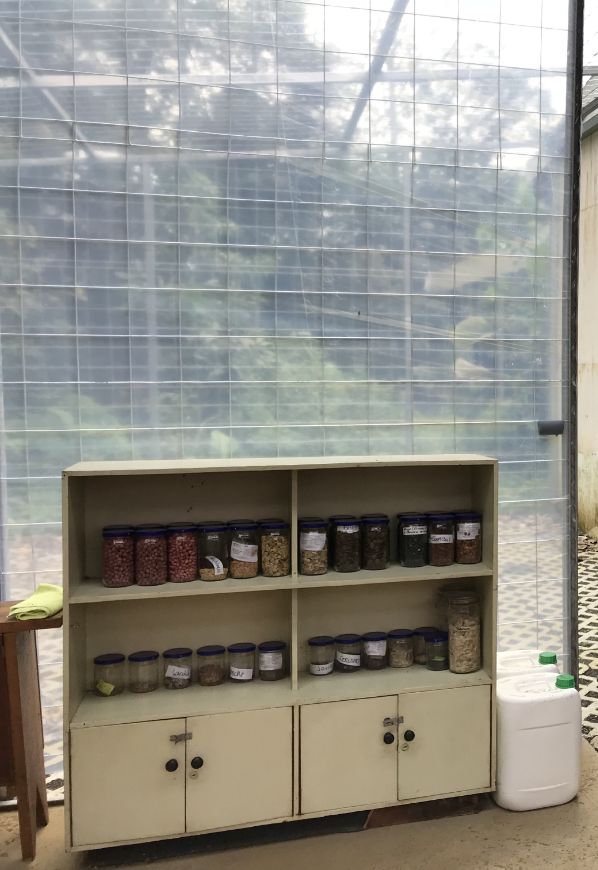 Within these repurposed containers are the seeds of our collective future.
Q: What is it really like to be a hands-on part of reforestation—what is your average day like?
It is a great experience to be part of this process because it is collaborating in the production of what will be the tools [for capturing] carbon, and contributing to the protection of the environment.
A day in the nursery is working on tree care functions which ensure that production is done in the best way. Some of the functions are:
- Processing fruits the extract their seeds.
- Sowing in the germination beds. It is necessary to know the requirements of each species, and the behavior of the seeds, to make treatments that stimulate optimal germination and correct sowing. Also, there must be daily controlled irrigation.
- Replicate the containers previously filled with suitable substrate.
- Preparations of forest substrates: which consist of a mixture that provides nutrients to the tree necessary for its growth. This almost always includes organic fertilizer with soil, and pellets of rice.
- Container filling; in this case, an alternative more environmentally friendly recycled tetrabrik / tetrapak container can be used.
- Weeding, as weeds continually need to be removed.
- Delivery of trees: This delivery is carried out directly with the beneficiary. A pledge ballot is filled out and signed by the beneficiary, who will ensure the proper maintenance of the trees in the field. It is monitored over time and the quantity and areas that were reforested are controlled.
- Technical advice on [tree] species and optimum areas for reforestation, as well as planting distances, land conditions, and times of the year, among others.
Q: How does reforestation actually work, in terms of choosing where to plant, which types, etc.?
(Jack Horse, Gavilan Quebracho, Pavel)
( Manu negro, tostado, yema de huevo) (black Manu, toast, egg yolk)
( Poponjoche, ojoche, almendro) (Poponjoche, Ojoche, Almond tree)
(cortez amarillo, guachipelin, maliche) (yellow Cortez, Guachipelin, Maliche)
( Almendro, caobilla, sura) (almond, Caobilla, Sura)
(guanacaste, sota caballo,) (Guanacaste, Sota Horse,)
(gallinazo, ceiba ) (Gallinazo, Ceiba)
The choice of sites to Reforest are based on the objectives that are in mind, at the time of reforestation these can be [Spanish names proceed]:
Protection of water bodies.

Water retention.
Soil recover/enrichment.
Erosion avoiding, e.g. species such as Sota Caballo, Gavilan Quebracho, Espavel.
Rescue of native species in danger of extinction: Manu Negro, Tostado, Yema de Huevo.
Food and fauna refuge: Poponjoche, Ojoche, Alemendro.
Ornamentation: Cortez Amarillo, Guachipelin, Maliche.
Enrichment of forest with native species: Almendro, Caobilla, Sura.
Shade: Guanacaste, Sota Caballo.
Capture of CO2: Gallinazo, Ciebo.
The selection of species to plant needs to be carefully chosen based on counting the previous objectives, and also the geographic area where the reforestation will be. Considering the altitudinal distribution of the species is important to working with the native species of an area; in this way, [we are] enriching the environment without altering the ecosystem.
Q: How long does it take for reforestation efforts to begin making an impact—offsetting carbon footprints, etc.?
The carbon capture of the trees starts from the moment photosynthesis begins; i.e., since opening its first true leaves, just after completion of the germination process of the seed. Therefore, from the moment we plant the trees in the field, its continued growth begins to patronize carbon—both in its biomass, roots, and trunk. The larger the tree, the more carbon you can store, and in turn, the more oxygen released. Carbon capture capacity may vary according to species growing nature.
Q: What is the biggest misunderstanding people have about reforestation?
I believe that the biggest misunderstanding is not getting involved with reforestation [unless you are a foresty professional], and [viewing the] process as something alien. It is important to understand that reforestation is necessary for the health of the planet, and to compensate for the impact we leave daily with our mere existence. We must enhance our efforts; it is the obligation of all, and [initiatives such as reforestation] allow us all to take care of the planet.
Take ecotourism to the next level and travel your way to a greener world when you support Anywhere's Carbon Offset program. Purchase trees that will help you reduce your carbon footprint, and be a catalyst for sustainable tourism.
Q: What is something everyone can do to support reforestation, regardless of their location or budget?
Collaborate with reforestation campaigns. Live the experience of planting a tree in the field, to see it grow and transform the environment. There is [volunteering in the various preparation of] reforestation efforts, or by means of budgetary support to make such campaigns possible.
It is important to understand the amount of benefits that reforestation brings—not only to the ecology of [an individual] country but to the entire planet, by means of the multiple benefits that trees give us. We must [offer maximum] support to these initiatives, and learn to appreciate the true value of nature—planting trees instead of destroying them.