Looking forward to an upcoming vacation? Don't let it slip through your fingers by forgetting you've booked it, or mixing up the date you've scheduled it for. This mistake is easier to make than you think...

Forgetting an upcoming vacation seems impossible, but it's as simple as getting your dates mixed up.
You've been looking forward to it for months, but before you actually get to go on vacation, you're still a bit harried from all of the loose ends you have to tie up. It seems like there's extra work to do. There aren't enough hours in your day. You're losing track of what day of the week it is, and you don't know whether you're coming or going anymore. The lead-up to a vacation can be so exhausting that you might oversleep on the day of your flight or mix-up your dates. Think it can't happen?
"Imagine our surprise when clients didn't show up to their hotel on the first day of a thoroughly planned vacation to Belize," says Bitty Ramirez-Portilla, manager of Anywhere's Belize operations. "Our local team called them, only to discover that they were sitting at home—they thought their departure day was the following week! Our clients got their Belize flight plan mixed up with a Costa Rican vacation they were planning in the near future."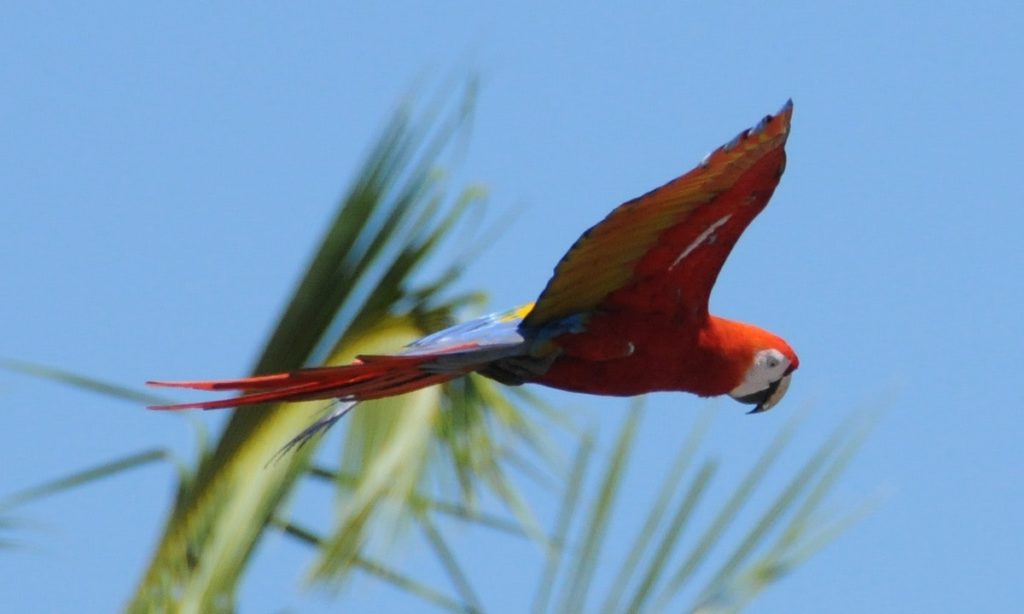 This scarlet macaw knows where she's flying off to. Do you?
An impending trip is an exciting time, especially when you'll be heading to multiple destinations. However, remembering to stay organized is key to successfully enjoying the vacation package you've booked.
Even in the digital age, there are limits to what your travel agent can do for you. A superior travel agent takes as much of the burden associated with planning and booking your vacation off of your plate as possible. Yet, they still can't pack your bags, or mark your calendar on your behalf...or can they?
The lesson that Anywhere learned (and implemented) from this potential fiasco was to ensure that we acquire a copy of your flight plan so we can remind you of your upcoming trip. You're busy, stressed, and overwhelmed—that's why you need a vacation, and why you've chosen to trust an expert travel planner. Reminding you of the freedom and adventure you'll soon be enjoying is one more way we make your trip more of a pleasure and less of a burden.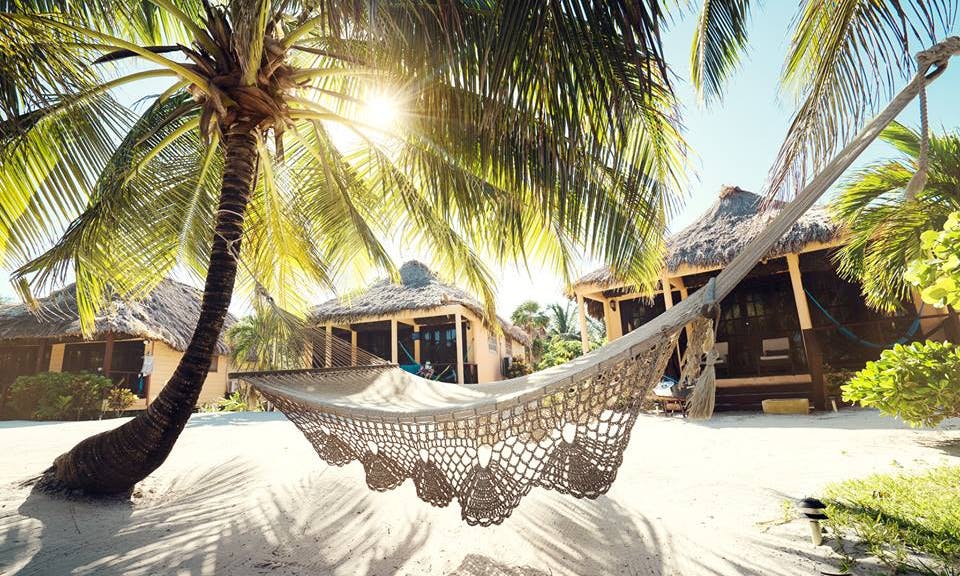 Rest and relaxation on the beaches of Belize; don't be so harried that you forget a vacation like this!
Ongoing assistance is by far the most important aspect of what a premium travel agent provides. At Anywhere, even though you book online, there are still real people monitoring your itinerary and your needs. That's how we came to realize our clients hadn't checked into their hotel. A regular online portal wouldn't have cared (or noticed) that a guest paid, but never checked in.
When you work with a travel agent and an issue arises during your trip, someone actually views it as their duty to resolve it on your behalf. Despite not being responsible for this debacle, our Belize team hurried to rearrange everything on our clients' itinerary, in an effort to salvage their vacation. In the end, the only thing lost was a few transportation cancellation fees. Highly unlikely this would have been the case if this trip had been booked through multiple travel portals, or was a fixed vacation package.
Protect yourself even further when you get your personalized travel insurance quote here.
People are human and mistakes happen—you shouldn't have to pay for them twice. Remember to put your upcoming trip on your calendar, and choose a travel agency you can count on to manage every aspect of your holiday—including reminding you of when it's coming up!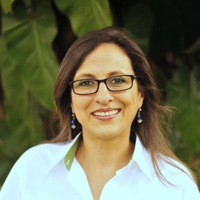 Bitty Ramirez-Portilla, our lovely and dedicated Belize operations manager.