With all the online booking resources available on the internet, why book with Anywhere? Here's what travelers have to say about how Anywhere.com made planning a trip so much easier.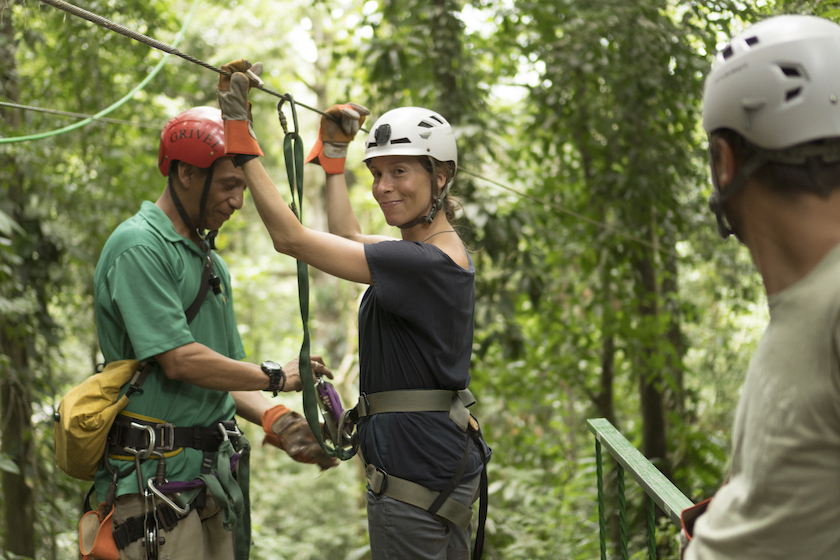 Let us show you how easy it could be to plan and book your ultimate vacation!
last updated: 1/1/2020
We know that traveling to a new destination, especially a foreign country where you don't speak the language, can be extremely stressful. There are so many moving parts to a vacation, such as figuring out costs, booking confirmations, what to bring, and how to get from point A to B. Even if you have a good idea of where you wanted to go, complications in logistics and activity details can take the joy out of your upcoming trip! This is when a reliable travel agent can be your trip advocate and iron out all the hassles of planning a perfect vacation.
Also, we have the inside scoop – our in-country team knows which top attractions put them on the map, and they can also show you which little-known gems deserve a spot on your itinerary.
Here are the Top 5 reasons why travelers choose Anywhere for their next vacation.
1. Anywhere is your vacation planning one-stop shop
"Planning a vacation overwhelms me. Anywhere took what I had in my mind and took care of all the logistics. All we had to do was show up. I highly recommend and will use them in the future. " - Kathryn K.
We take care of every part of the vacation so YOU don't have to worry about handling the details, especially when you're already on the way. No more stressing over potentially frustrating aspects of planning a trip: calling vendors, booking activities, price comparison, special requests, and last minute changes. We'll do the heavy lifting—not only can you book everything through our service with just one transaction, we'll also execute everything seamlessly.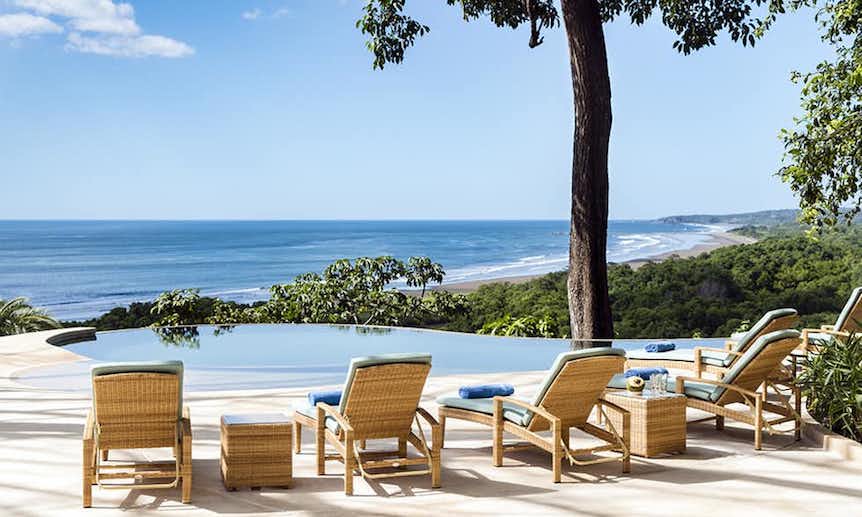 Planning a vacation shouldn't be more work! Sit back, relax, and let us handle the hard stuff.
"I gave Anywhere.com a try after having a hard time making reservations directly with tour operators myself in Costa Rica - the information many tour operators provide is not as thorough as I needed, and it was hard to reach the tour operators by phone, and hard to sift through all the options. In contrast, Anywhere was very responsive, easy to reach, gave great recommendations with all the detail that I required (like how far it was from my hotel, max number on the tour, duration of tour), organized the information, booked it swiftly and were flexible to my changes, and always very pleasant. Thanks so much!!!" - Jody K.
2. Anywhere designs travel experiences tailored to your needs
You want to put your money where the value is, which is why we take your budget into consideration while making sure you have the best time! With over 12 years of experience customizing vacation packages, our relationship with local providers ensures that we always give you the best price in our recommendations. In addition, we save you time AND energy by resolving your questions promptly with our local expertise. Sometimes we may even find you deals that you may not be able to find elsewhere!
"We have used Anywhere twice to help plan trips to Costa Rica. They always find out of the way places that are spectacular that I would have had a difficult time finding on my own or even that I would not have found at all. Just tell them the general outline of what you want to do and/or where you want to go and they come up with itineraries that perfectly fit the bill. I have never found that I am overpaying to use the service. No doubt you could plan your own trip for a little cheaper, of course, but you wouldn't save as much as you would think, and you are always assured of quality in the places you stay if you go with Anywhere." - John
Talking to us is easy, and whenever your dedicated Local Expert is not available, a fellow agent is always there to help put your worries at ease. We want you to arrive at your destination with confidence, and save time for the most important thing: enjoying the vacation with your travel companions.
3. Anywhere's expertise and local network is trustworthy
"We needed help to arrange a trip to Costa Rica after our Caribbean sailing trip was canceled. We "stumbled" on them online and trusted them completely to find out what we wanted, select activities, transportation, and accommodation. They were accessible, thorough, and completely trustworthy. I have no reservations in choosing Anywhere to arrange any further adventure vacations." - Bruce
We know it takes a lot of faith to put your long-awaited vacation in someone else's hand, which is why we take our job very seriously and deliver the best experience. All of our Experience Designers are bilingual, native to the countries they represent, and really know the area like the back of their hand. We are passionate individuals who put your best interests first! Whether it is through email, phone, or chat, you're talking to a real person that sincerely wants to help you have a good time.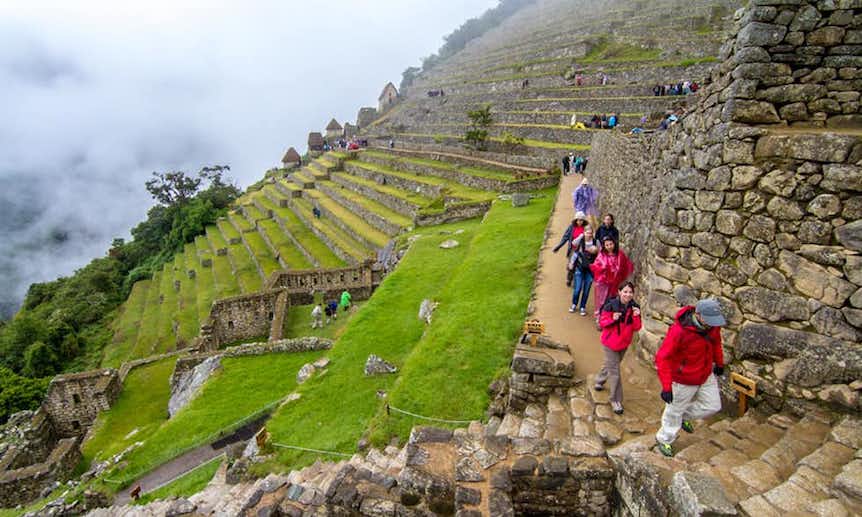 (Read about how a Machu Picchu trek almost had to cancel, if it wasn't for our local intel and expertise.)
"We are second time travelers with Anywhere. We recommend the company to friends. It's nice to know someone has your back so you can relax and enjoy your trip and not worry about logistics. Everything was organized flawlessly and seamlessly. everything is done professionally, promptly and without any sort of problem." Rosemary
Furthermore, we work tirelessly to secure trustworthy providers and professional drivers to guarantee each activity and transport is safe and comfortable. Our local knowledge and relationships in the countries we operate in ensures that we can bring you the best experience each country has to offer.
4. We're available to help every step of the way
"This is the second time we have booked with Anywhere. It is always so easy. All of the drivers and guides are so reliable and timely. The communication regarding tour times, pick up times and everything scheduled is seamless! On this particular trip, one of our daughters got sick with the flu and was unable to participate in the two tours at the beginning of our trip. Anywhere was an amazing help. They were accessible via email and was able to coordinate refunds for my daughter's excursion tickets. I would highly recommend Anywhere to someone going to Costa Rica or other countries they service." Elliot H.
Most online booking services abandon you after the transaction is done. However, we are your travel advocates throughout your trip, even after you arrive at your destination. You can rely on us to always be here when you need us. We're proud of our customer service and prompt communication during your entire trip. If something goes wrong — like a canceled flight or something unexpected comes up — we're one phone call or chat away to help you resolve any bumps or problems.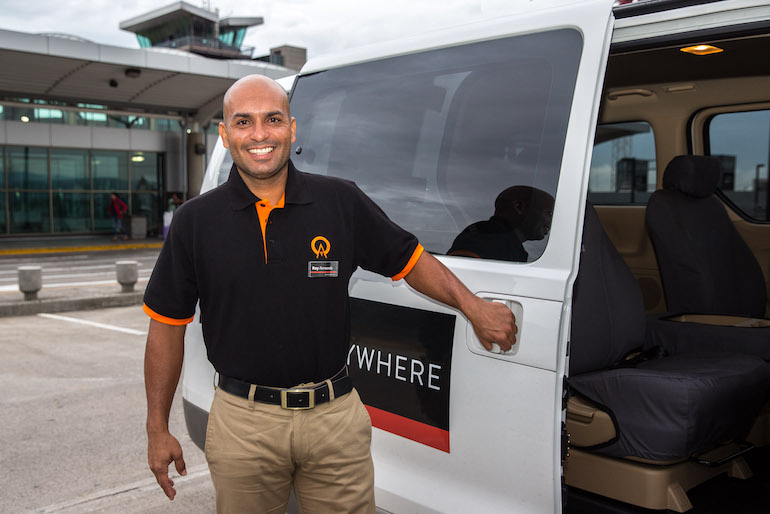 From the moment you land at the airport, we're here to assist you throughout the trip.
Round out our expert assistance with travel insurance for a truly worry-free vacation. Get your personalized quote here.
"Anywhere was AMAZING. They were friendly and patient with me when I needed to make changes and provided me with knowledgeable advice about my trip. They saved me so much time by helping me plan everything out and really created the perfect trip. I had the best time!" - Elena K.
5. A customized vacation plan built just for you!
"This was the best trip our family ever had. The drivers were on time, courteous, safe, and one of them even taught my kids Spanish. The staff, the hotels they got us, and the reservations and plans they made exceeded every expectation we had. I've never felt so satisfied and cared for by a third party. Anywhere kept its promises all the way and exceeded just about every expectation we had going in. They provide a great travel experience, with a lot less worries." -Trevor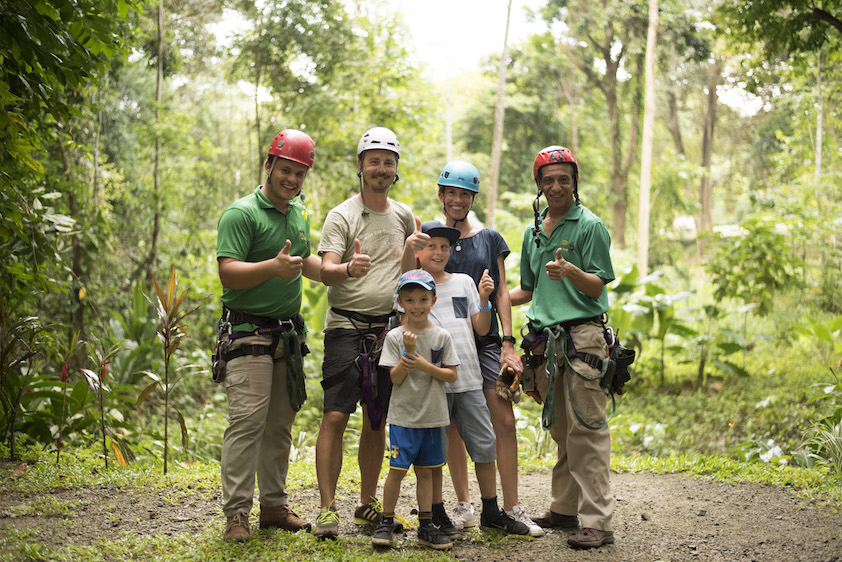 "They take care of the things that you didn't know that needed taking care of. I believe that is one of the most important reasons why I like working with them - no worries. " - Michael
We plan the trip that YOU want, not just some cookie-cutter experience. From the very first email, our trip proposals are flexible, and we'll do however many iterations it takes to get it just right. Every traveler is unique, which is why we spend time understanding your likes/dislikes so we can make the best travel recommendations and tailor-made experience.
Are you excited about your upcoming trip? We are too! Let us help you make this trip a stress-free and seamless experience because you deserve this vacation!