Ancon Beach, Cuba
The white sands at Ancón Beach are a short, 10-minute drive from Trinidad. As such, it makes a perfect place to spend the day lounging in the sand and swimming in the Caribbean.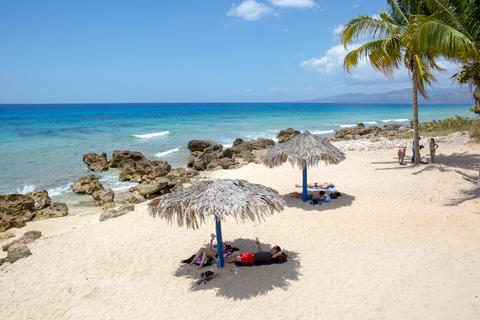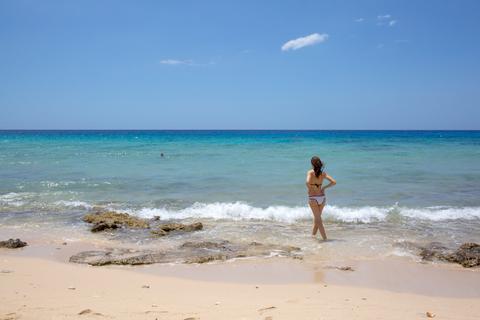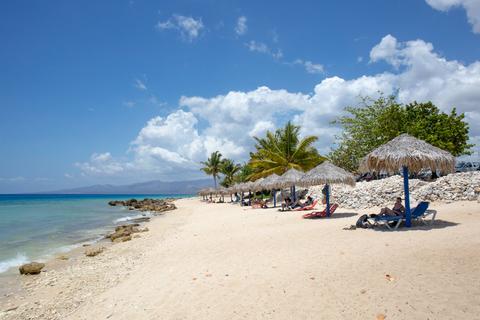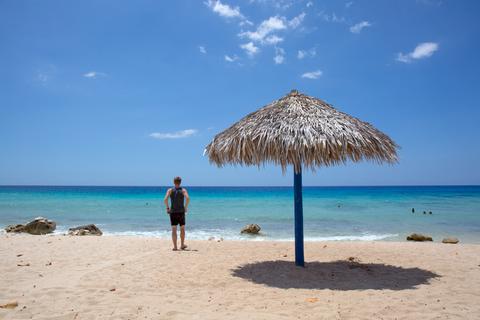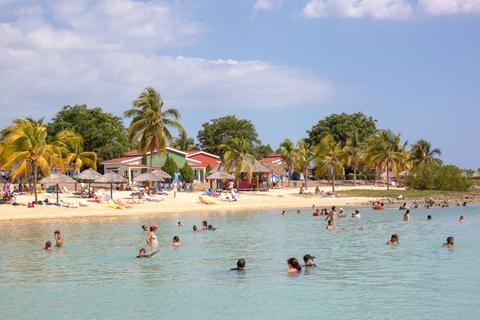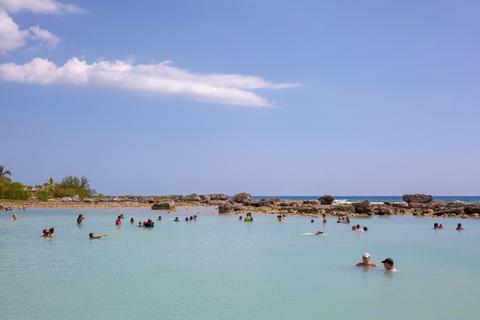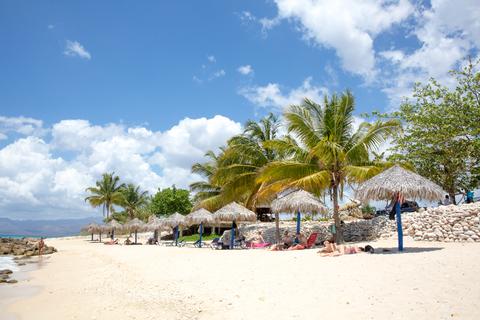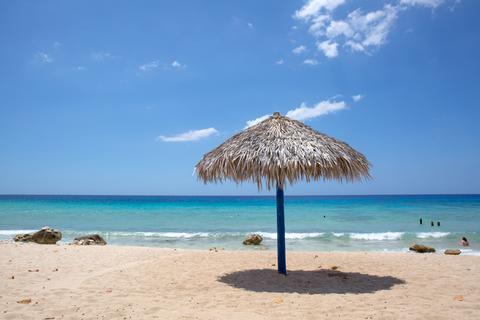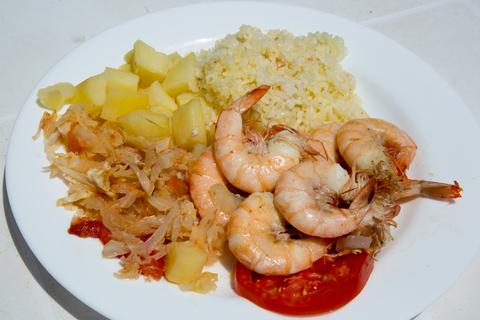 Ancón Beach is set along the narrow Península de Ancón, which is just 7.5 miles (12 km) south of Trinidad. The 2.5-mile-long (4-km) beach has bright white sand and warm, turquoise waters. Three all-inclusive hotels are here, and there are palm-leaf huts that provide shade for beachgoers. There are more than 30 dive sites off Ancón Beach, including Cayo Blanco, an island that's ringed by wonderful coral reefs. It takes about 45 minutes to reach this island by boat. Other recreational opportunities at Ancón Beach include deep-sea fishing and snorkeling.
There are several other beaches along the Península de Ancón. These beaches are smaller but just as beautiful, and some have restaurants serving fresh seafood and cold beer. The tiny fishing village of La Boca, at the head of the peninsula, has a few other beaches as well.
To get to Ancón Beach, you can take a taxi or bus from Trinidad, or else make the 45-minute bike ride here. Alternatively, some travelers prefer to stay in La Boca or Ancón Beach and to make trips into Trinidad.