Chorro de Maita Aboriginal Museum, Cuba
Set just 4 miles (7 km) from Guardalavaca, the Chorro de Maíta Aboriginal Museum is a must-see while staying in Guardalavaca. This small museum houses an impressive aboriginal burial site.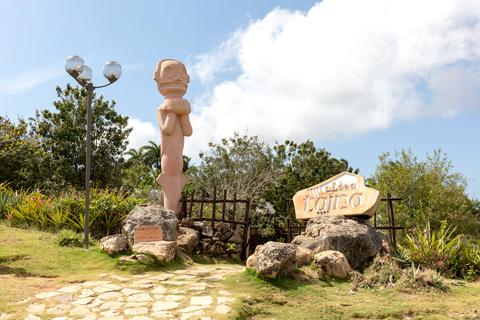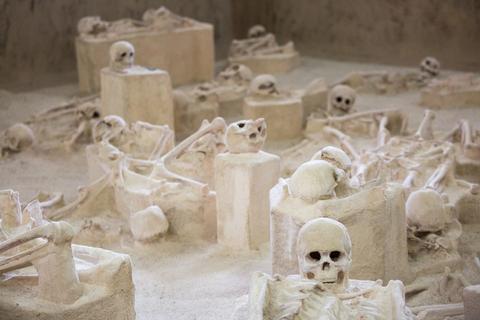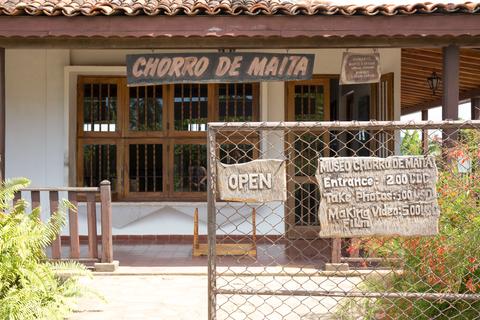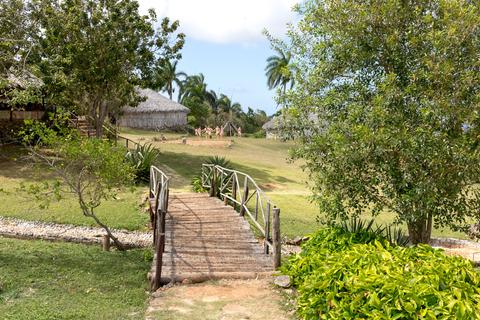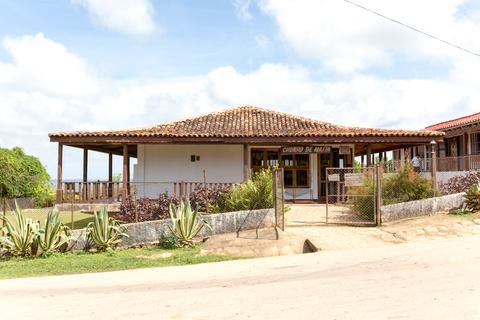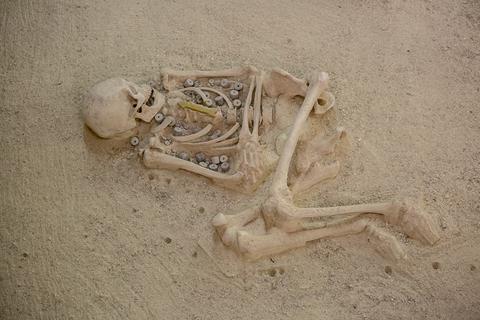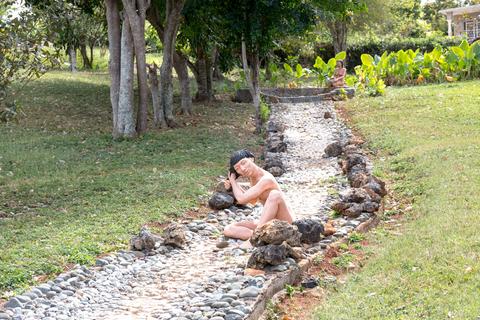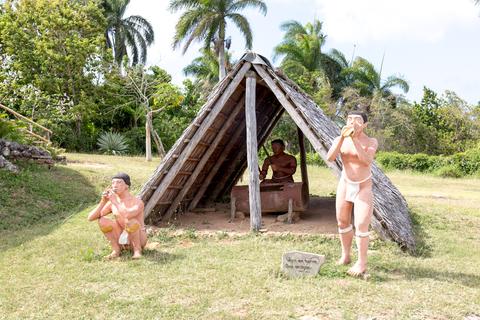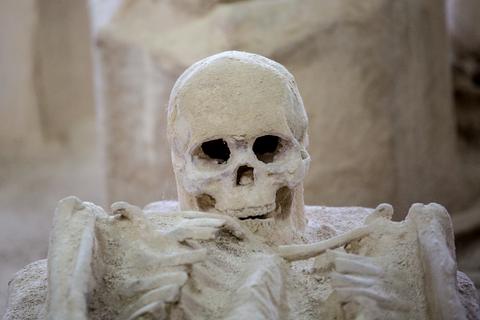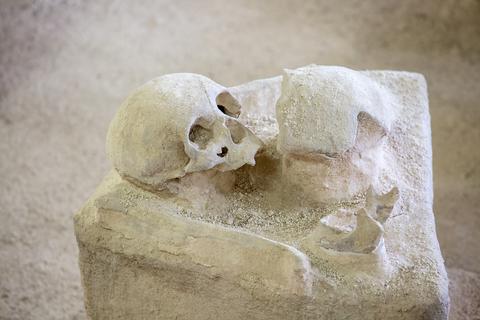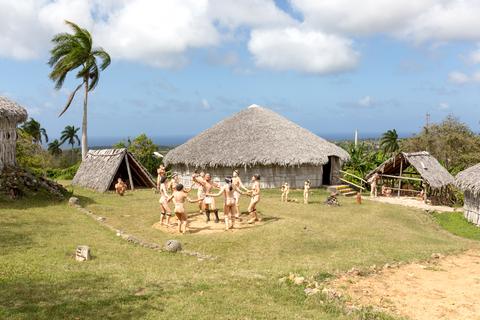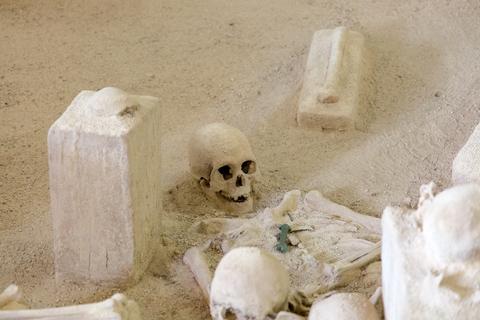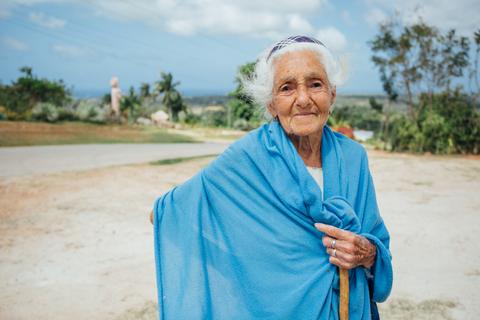 The Chorro de Maíta Aboriginal Museum displays a collection of nearly 200 skeletons. The skeletons, which date from the 15th and 16th centuries, are displayed as they were originally found—with arms crossed over their chest or in fetal positions. Colored arrows mark where jewelry or other items were found. You can see these pre-Columbian artifacts– including coral necklaces, gold idols, and hand-carved pottery – in the glass cases that surround the excavated area. This museum is small but fascinating, and has handouts in both English and Spanish that explain the burial site.
This cemetery was discovered in 1986 and is one of the oldest in all of the Americas. It belonged to the Taíno, an aboriginal group that came to Cuba from Hispaniola (now the Dominican Republic and Haiti) in two waves—once in AD 1100 and again in the 15th century. The Taíno were a peaceful culture that lived in small villages and farmed the land for corn and yucca. They were excellent weavers, potters, and boat builders.
The remains found in this cemetery continue fascinate the archaeologists—one person is a mixture of Spanish and native, one is a mixture of native and African, one is from North Africa, and one is a Mesoamerican aboriginal woman. Additionally, there are 23 people buried here that were not from this region. Thus, the cemetery has an unexpected amount of ethnic diversity.
Across the street is a model indigenous village. This life-size village, known as Aldea Taína, has several interesting displays that depict what life was like for the Taíno. You can see them in dancing, preparing food, and performing ceremonies. It's a little cheesy, but it does give you a good idea of how these people lived. There's also a small restaurant and bar here.