Cristobal Colon Cemetery, Cuba
Cuba's most important cemetery is the Cristóbal Colón Cemetery. Located in Havana, this cemetery is the final resting place for important Cuban politicians, artists, intellectuals, and even one saint.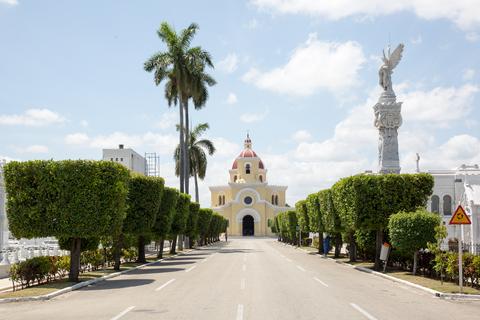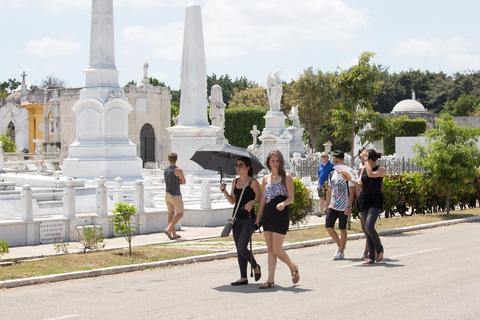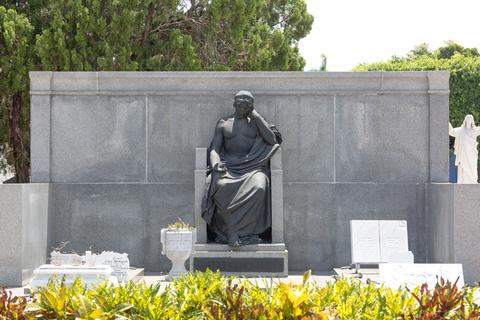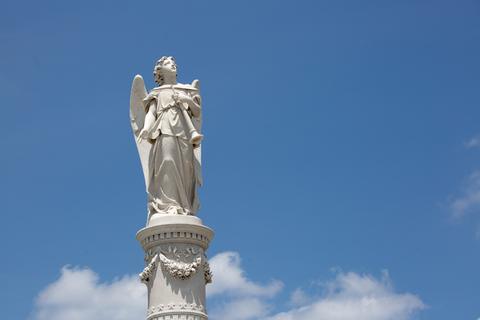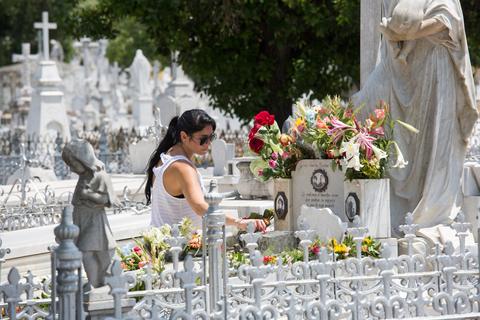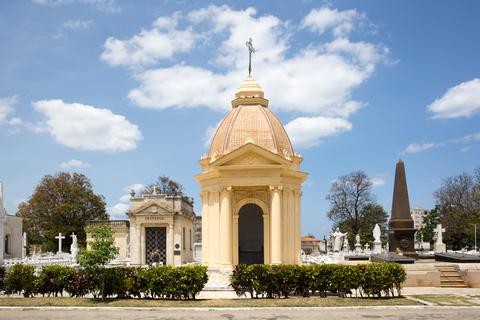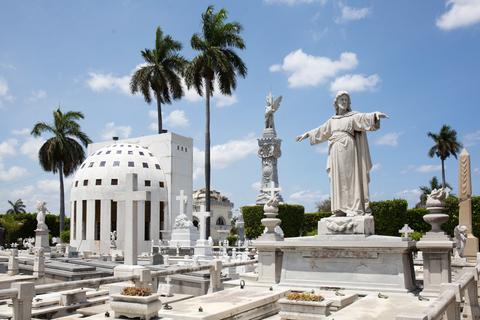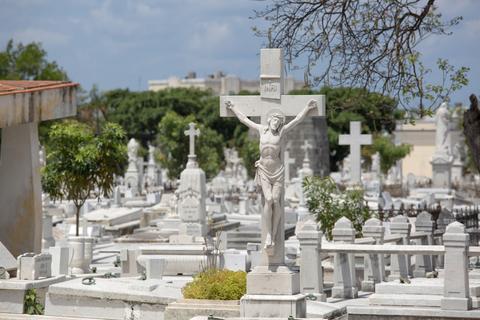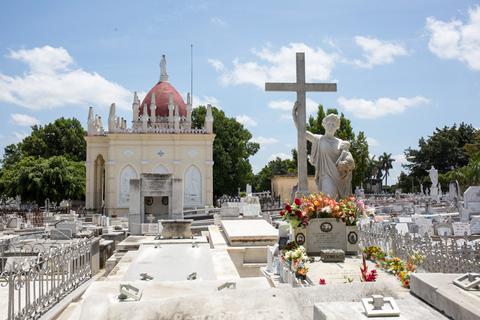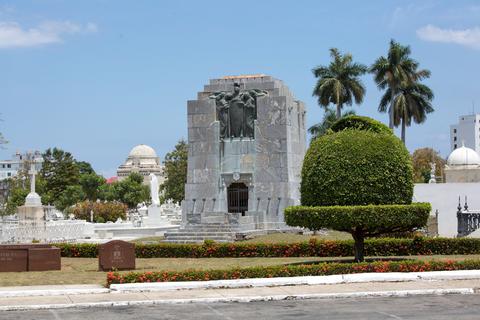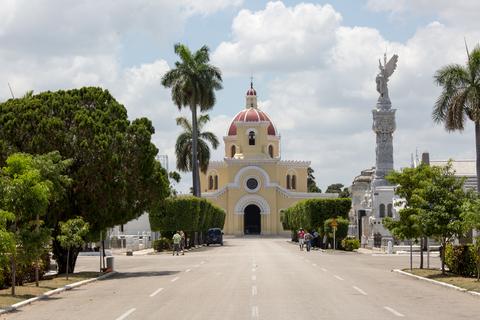 The Cristóbal Colón Cemetery spreads out over 138 acres (56 ha) in the Vedado neighborhood and is a national monument in Cuba. Enter through the arched marble entrance – which has images of Lazarus rising from the grave – and you'll see row upon row of mausoleums, vaults, tombs, and gravestones. Make sure you grab a map from the info center; this is a big place.
The cemetery, which was constructed between 1871 and 1886, is ordered into 16 rectangular blocks. The blocks are ordered by social status—not surprisingly, the most important individuals have elaborate and centrally located tombs. The major tombs are found along the central avenue, Avenida Cristóbal Colón, which runs from the entrance to a large central church.
Arguably, the most important grave in the cemetery belongs to Amelia Goyri de Hoz. Known as La Milagrosa (The Miraculous One), she is regarded as a saint throughout Cuba. The legend of La Milagrosa goes something like this: in 1901, she died while giving birth and was buried with the stillborn child placed at her feet. When her coffin was later opened, the child was reportedly in her arms. To this day, Cubans visit her grave to pray for health and request favors. The custom is to knock three times on the brass rings that sit atop her tombstone, and then walk away backwards from the flower-covered grave.
Other notable tombs include Ibrahim Ferrer, one of the original members of the Buena Vista Social Club; Máximo Gómez, a military hero of the Ten Years' War; Alejo Carpentier, a renowned Cuban novelist; and José Raúl Capablanca, a worldwide chess champion.