El Nicho Waterfall, Cuba
The waterfalls and natural pools at El Nicho provide travelers with an ideal place to cool off in the outdoors. El Nicho is about 1.5 hours from both Cienfuegos and Trinidad.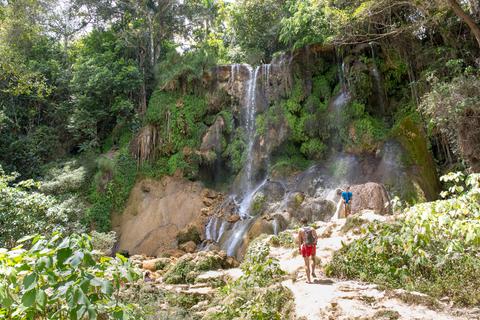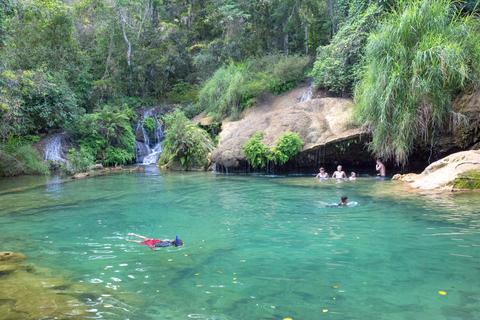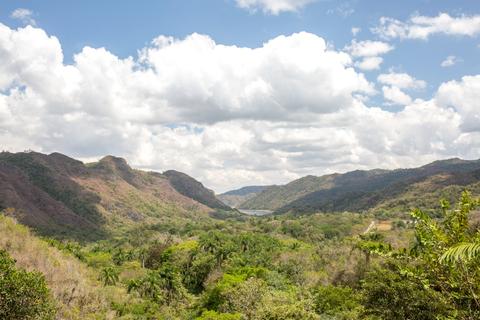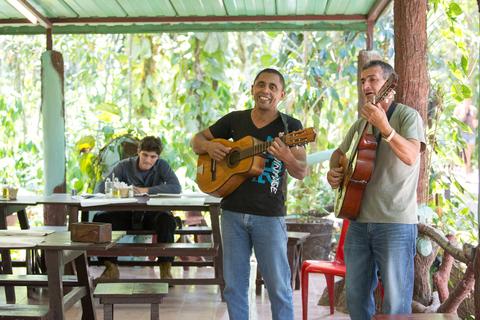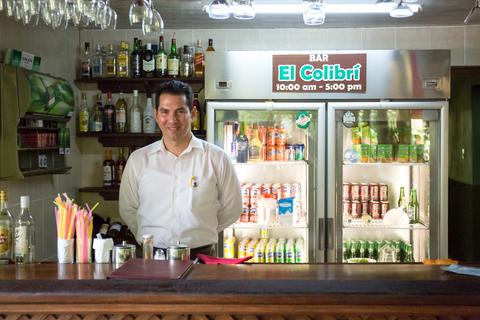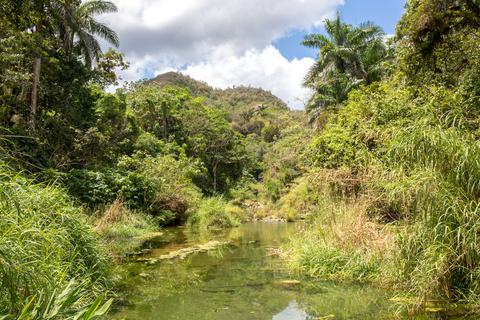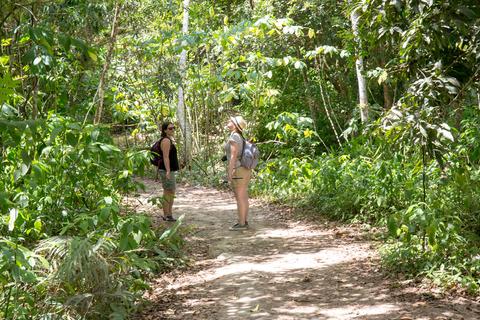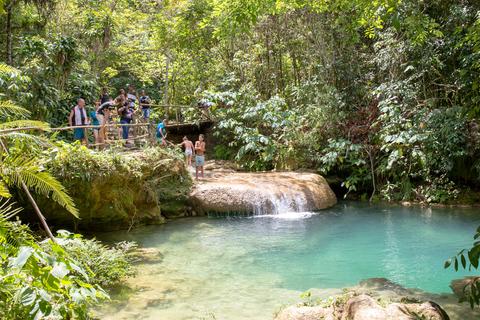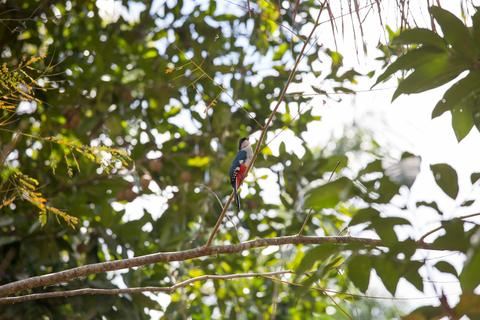 El Nicho is located inside the Gran Parque Natural Topes de Collantes, a forested park that extends across the Sierra Escambray mountain range in central Cuba. This remote setting feels worlds apart from the nearest cities, Trinidad and Cienfuegos. Even so, it's about only an hour and a half drive from both cities, and serves as an excellent spot to spend the day relaxing in nature.
El Nicho is best known for its large waterfall. The waterfall is attractive and flows throughout the year, even during the dry season. At the bottom of the falls there is a big natural pool where you can swim and splash around. There are several other smaller pools here as well. The water is refreshing, especially on a hot day.
The trail at El Nicho passes through dense forests. As you ascend the trail, be on the lookout for birds and lizards in the trees. The trail eventually goes beyond the waterfalls and ends at a scenic mirador that overlooks the valley.
Both Cubans and foreigners visit El Nicho. The $9 CUC entrance fee is steep in comparison to other places in Cuba, but the swimming holes and waterfall are worth it. There's also a restaurant here that serves simple Cuban food and cold beverages. Live music is often played during the lunch hour.
El Nicho Waterfall Personalized Trips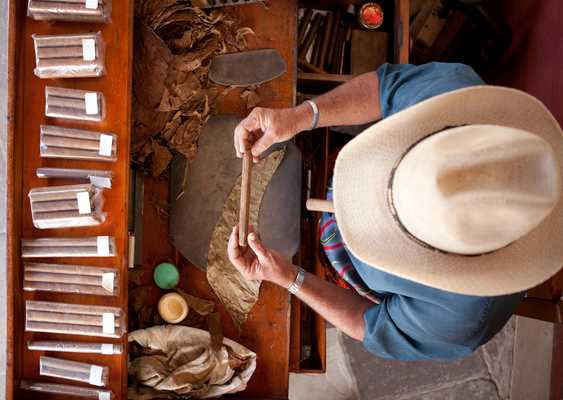 Cuba
Rum, Relaxation, and Adventure
Customer Reviewed This was our 3rd time using Anywhere.com, and as usual, it was almost completely seemless. We felt taken care of, safe and supported. Having a cell phone was a great idea. We used it a few times to communicate with our tour coordinator, which was really helpful.
El Nicho Waterfall Things to Do