Pilar Beach, Cuba
Pilar Beach is a delightful beach on the western end of Cayo Guillermo. Travelers staying in Cayo Coco and Cayo Guillermo often spend the day lounging in its soft sand and swimming in its warm water.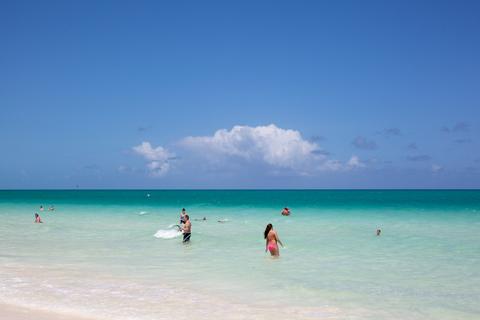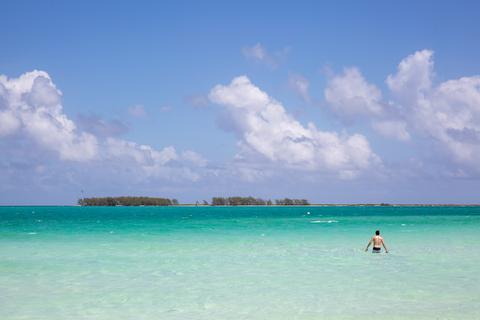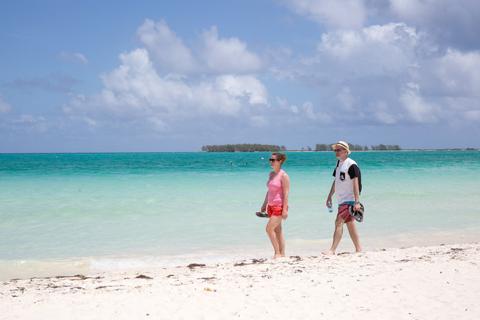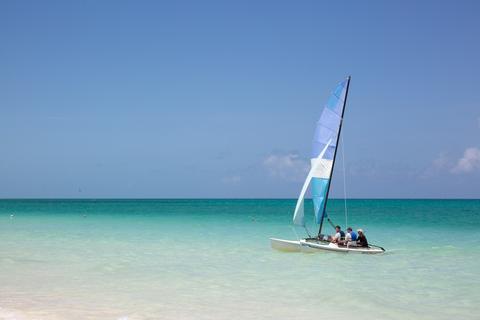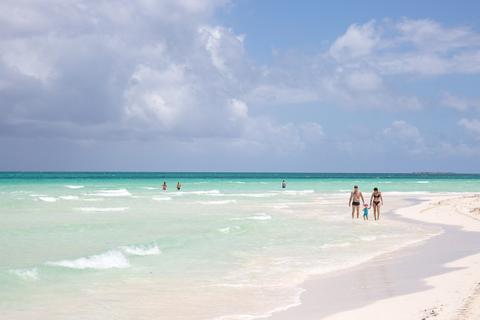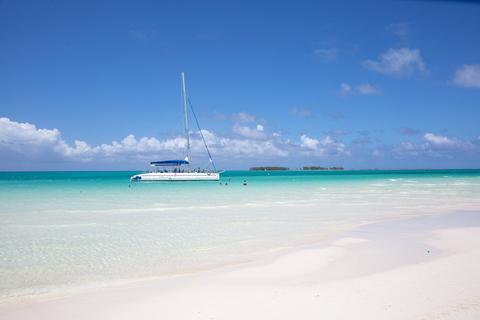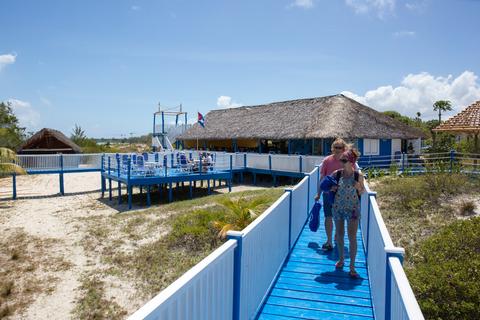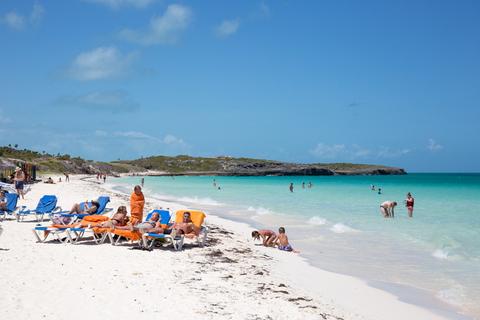 Pilar is touted as the best beach on Cayo Coco or Cayo Guillermo, and the rumors are true—this is a splendid stretch of sand. This fine, white sand beach slopes gently into warm turquoise water. The water is shallow for the first 50 or so feet (15 m), which makes it a perfect place for kids to swim. Sand dunes – some of them 60 feet (18 m) tall – border the beach. An elevated wooden walkway leads from the parking lot to the coast.
Beach chairs and shade umbrellas can be rented along the beach, and there's a thatched-roof restaurant nearby. The restaurant has tasty, fresh seafood (including lobster) and a variety of cold drinks on hand—order a mojito or piña colada and take it back to the beach.
Snorkeling trips can be made to the island that faces Pilar Beach. Kayaks and aquabikes can also be rented from a nearby nautical center.