Portals Cave, Cuba
Portals Cave is a remote cave in northwestern Cuba. Its claim to fame is that it acted as Che Guevara's staff headquarters during the Cuban Missile Crisis in 1962. Today, visitors can see the dormitory where Che commanded the Western Army.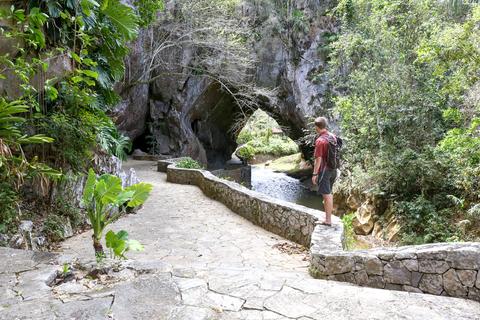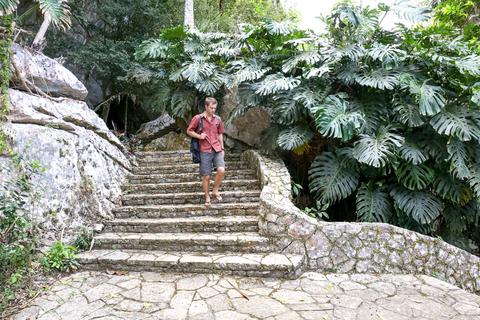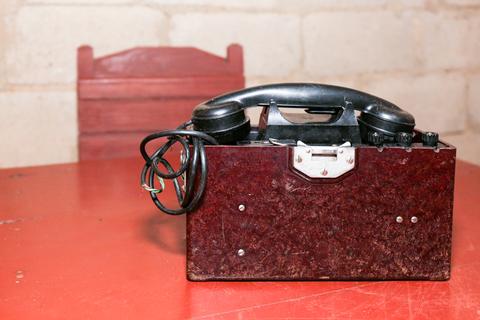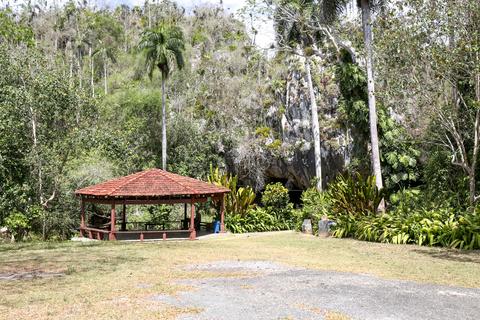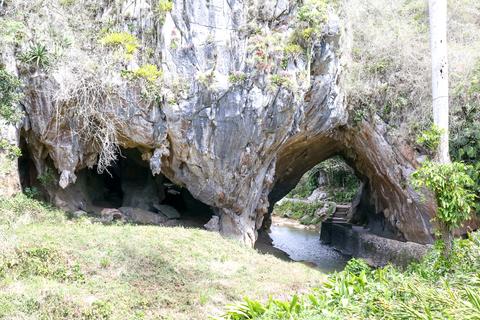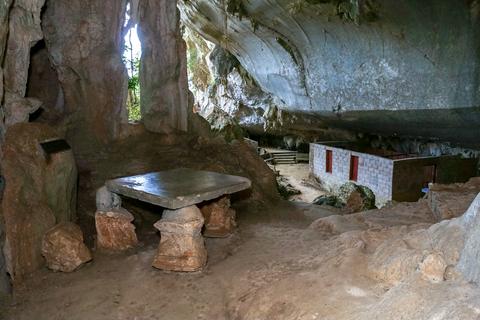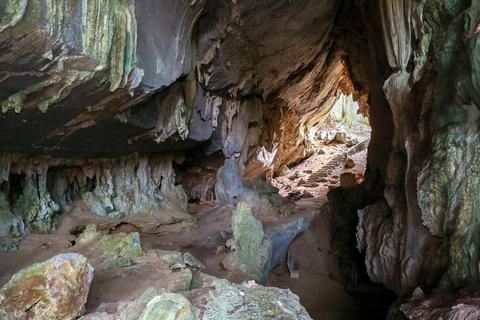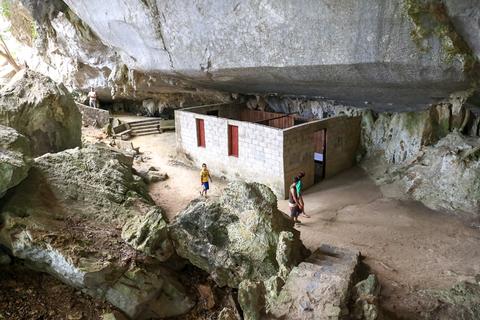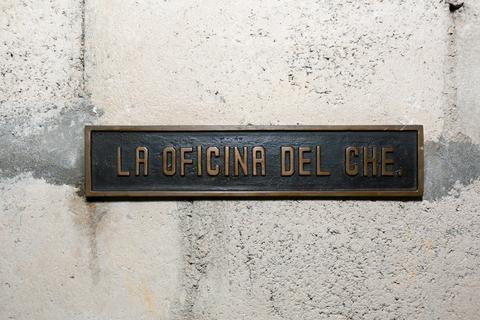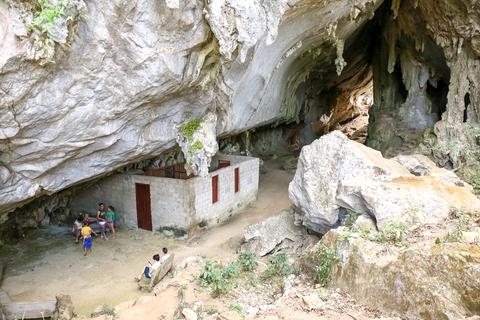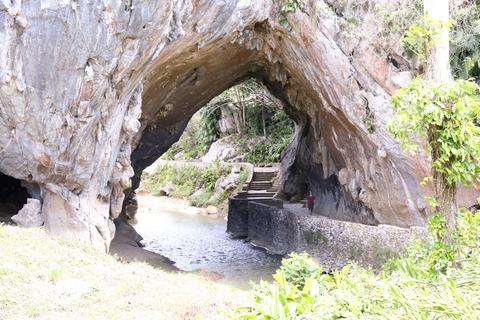 Portals Cave is located on the western edge of the La Güira National Park. The park protects a large swath of wilderness along the Sierra de los Órganos, but this cave is the only site of interest within the park. Most travelers visit Portals Cave as part of a day tour while staying in Viñales, Cayo Levisa, or Soroa/Las Terrazas.
The cave itself is impressive and photogenic. The Río Caiguanabo flows slowly through a large arch carved out of a mogote. A path leads alongside the river and through the arch, and eventually stops at a dramatic, high-ceilinged cave. The cave is 100 feet (30 m) tall in places, and has stalactites hanging from the ceiling. Bats flit through the cave and there are various vantage points where you can look out over the rocky terrain.
One corner is home to Che's office and bedroom. It's a basic setup, and is a good reminder of just how removed this area was back in the early 1960s. Che's telephone, table, chairs, and iron bed are all on display. It's fun to imagine Che huddled inside the cave, directing the response of the Western Army.
There's a basic restaurant and camping area (i.e. small, basic cabins) outside the cave. These simple accommodations tend to attract locals or foreigners on cross-country bike trips.