Topes de Collantes Natural Park, Cuba
The Topes de Collantes Natural Park dominates the forested hillsides above Trinidad. This park has excellent hiking and birding options, and it's a delight to spend the day exploring its trails while staying in Trinidad.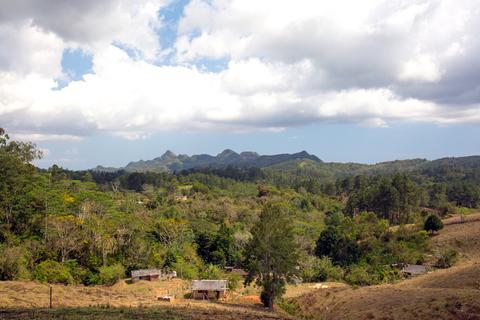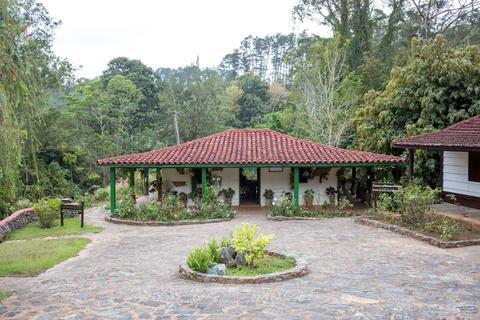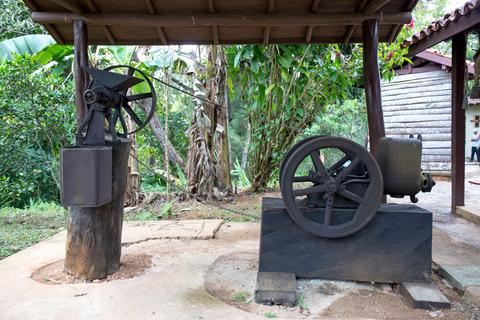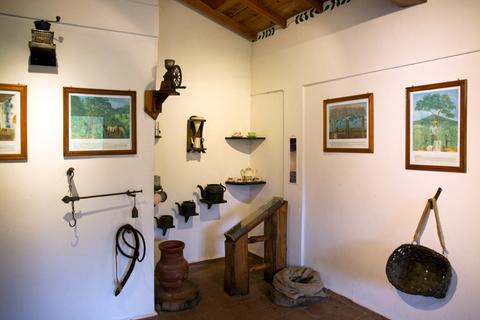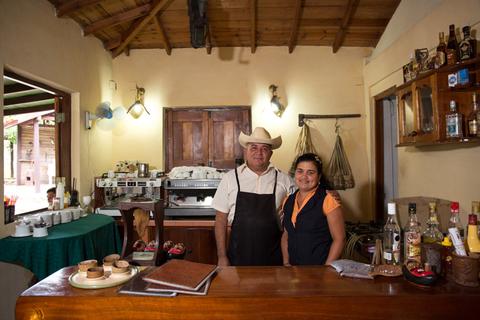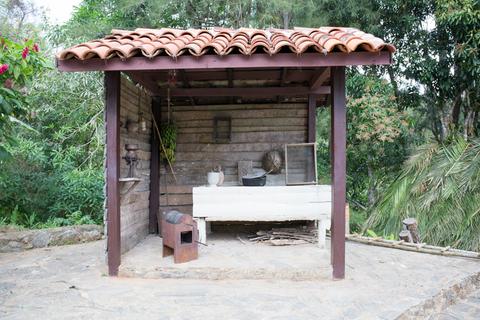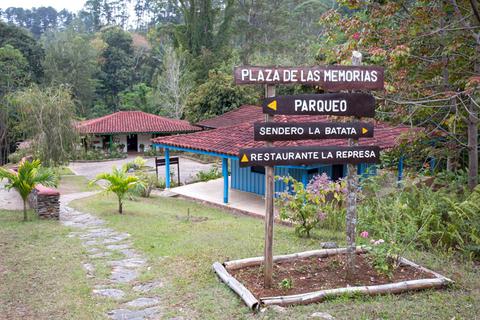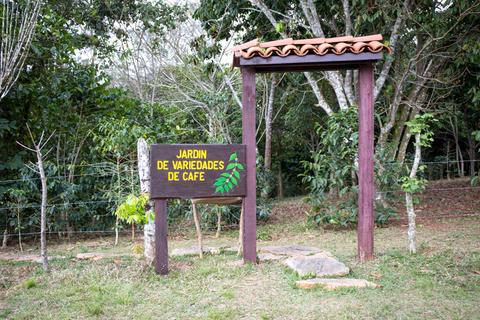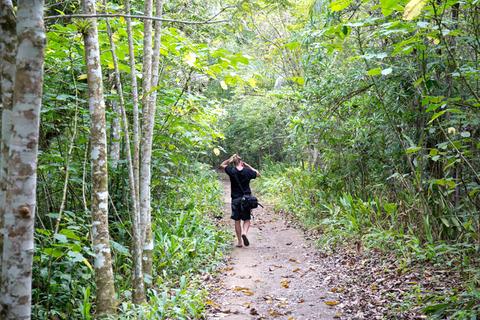 The road from Trinidad to Gran Parque Natural Topes de Collantes winds up the foothills of the Sierra Escambray mountain range. It takes about 25 minutes to get here along a potholed road full of switchbacks, but the effort is well worth it. The mountains are cloaked in large trees and green plants—on the trails you'll see huge bamboo patches, evergreen pines, and flowering eucalyptus trees. It's a cool escape from the warm valley below.
The park is made up of a series of smaller parks, the center of which is the Complejo Turístico Topes de Collantes. This interpretive and administrative center is 13 miles (21 km) from Trinidad and set at an elevation of 2,600 feet (790 m). A hotel – which was actually once a sanatorium for people with tuberculosis – looms over the immediate area. There's also a museum with contemporary Cuban artwork and a coffee house nearby. The Casa de Café is a pleasant little coffee shop selling some of the freshest and tastiest coffee in Cuba—stop by the café to have a drink before or after your hike.
There are a handful of hiking trails in the area set within the various parks that together comprise the Topes de Collantes Natural Park. At Codina Park, next to the Casa de Café, you can hike the La Batata Trail. This 2-mile (3-km) trail leads to caves with underground rivers, as well as a small waterfall and pool where you can swim. You can also take another trail, Alfombra Mágico Trail, to Finca Codina, a former coffee estate that serves lunch and has an orchid garden.
The Guanayara Park hosts the Centinelas del Río Melodioso Trail. The 2-mile (3-km) trail begins at a coffee plantation and leads along the Río Melodioso (Melodic River) to the El Rocío waterfall. At the waterfall, you can swim in a cool natural pool. This trail is a bit farther away than other options.
The Caburní trail begins near Villa Caburní in the Complejo Turístico Topes de Collantes and leads to a 200-foot (62-m) waterfall. It's one of the more popular hikes in the area, and just like the others trails, it has a swimming hole at the base of the falls. It takes about an hour to reach the waterfall.
Finally, there's El Nicho, a park which boasts an impressive waterfall and several swimming pools. This is a lovely area and it's worthy of spending a few hours here. The hike to the falls is short and borders a creek. There's also an onsite restaurant serving simple criolla food.
Topes de Collantes Natural Park Things to Do