Casa Mandarina's bright hostel is the ideal place to explore Baracoa. Experience this very old town while staying in a modern and lavish mansion.
Featured in:
Basic Casa Particular, Bed and Breakfast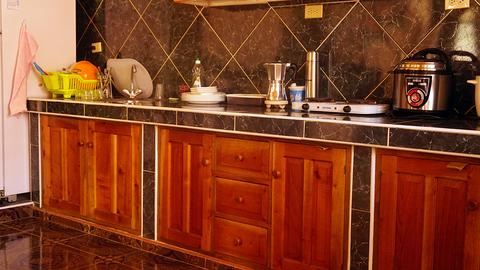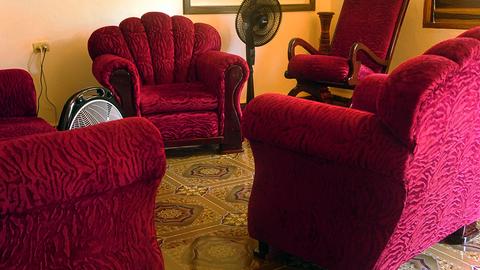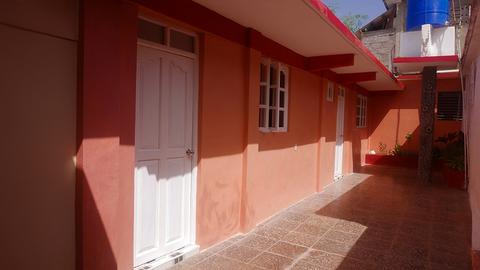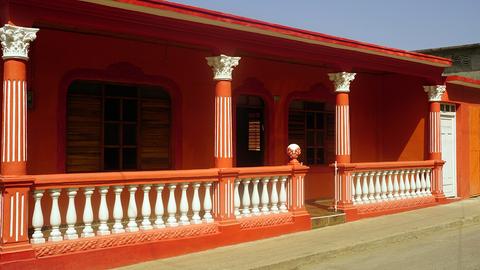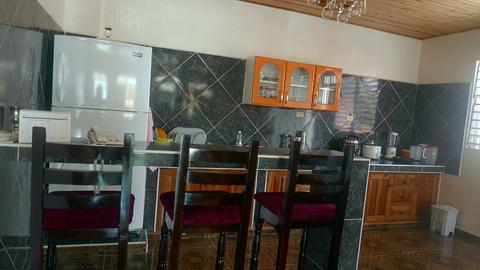 2:00 p.m. check in
12:00 p.m. check out
Free Breakfast
It is impossible to miss Casa Mandarina. The tangerine mansion with its opulent columns screams to be noticed. The inside is just as luxurious. Hardwood cabinets and marbled counter tops line the kitchen. The refrigerator, stove and other appliances are open for guests to use. If you would prefer, the restaurant offers and chance to taste exotic dishes in the regional style. Simply help yourself to a drink from the mini bar and wait for your delicious food to arrive.
The house rents five rooms each with their own bathroom. The showers are hot and have good water pressure. The rooms are air conditioned to make sleeping comfortable. The living room is decorated with red velvet covered chairs and couches. They are the perfect place to read a book, take a nap or plan the next day's activities.
Baracoa is an old city with a historic feel. Casa Mandarina's atmosphere is the prefect compliment to this unique place. Breakfast is included
More Property Amenities
Laundry Service
Air Conditioning
Hot Water
Mini Bar
Mini Refrigerator
Telephone
Accommodations
Air Conditioning
Hot Water
Mini Bar
Mini Refrigerator
Telephone
Similar Hotels