Cayos de Villas Clara, Cuba
The stunning islands of Cayos de Villa Clara are situated just off the northern coast of Cuba. Reached by a 31-mile-long (50-km) causeway, these islands boast lovely, uncrowded beaches.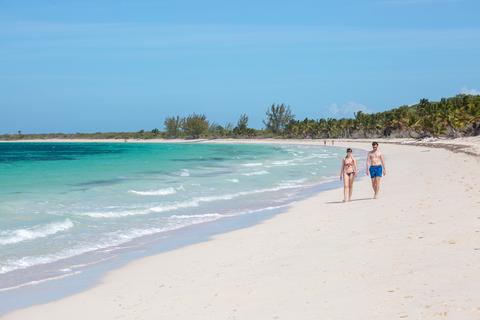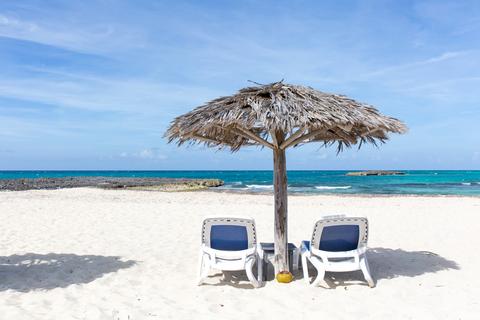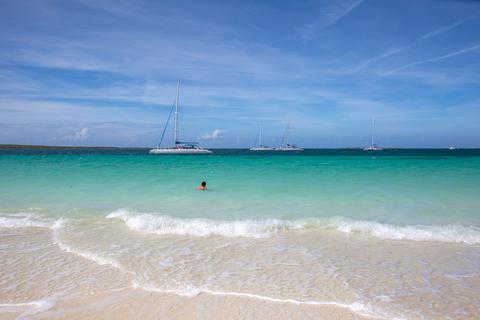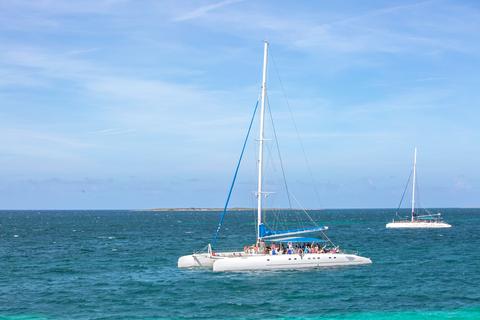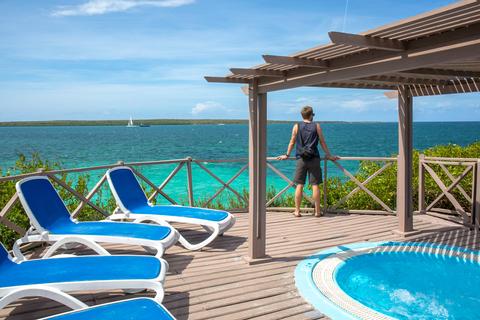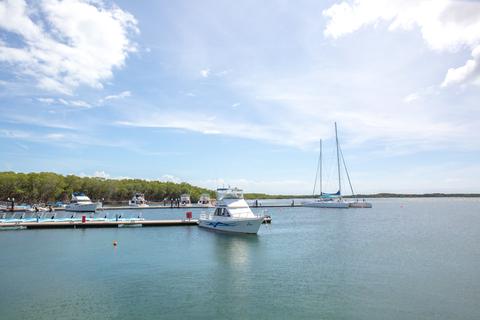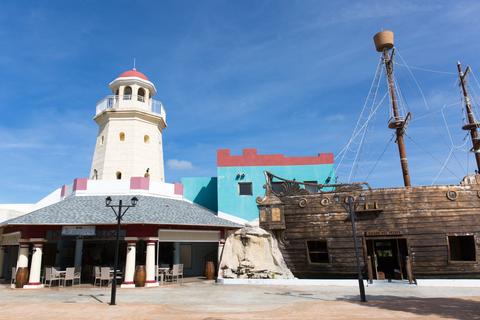 The Cayos de Villa Clara include Cayo Las Brujas and Cayo Santa María. These two islands are a good choice for travelers who want a laidback coastal setting. They are easily accessible from central Cuba, including the cities of Santa Clara and Trinidad. To get here, you'll drive along a narrow causeway that extends over the ocean. It's a strange and cool experience to drive over the water, and as you get closer to the islands, large mangroves begin to pop up along either side of the road. The water is shallow and shaded in beautiful blues and turquoises.
The first island you'll reach is Cayo Las Brujas (Witches Cay). Cayo Las Brujas' single hotel fronts an agreeable white-sand beach. The beach curves along a bay, and has lounge chairs and shade cabañas scattered along the length of it. This is one of the few hotels along the Cuban coastline that isn't all-inclusive—this makes it a bit more laidback than other destinations. It's a good place to relax by the beach with a cold drink and a book.
The road past Cayo Las Brujas leads to Cayo Santa María. This island is much larger than Cayo Las Brujas and has miles of sand extending along its northern shore. There are a handful of upscale all-inclusive hotels here, and the island is currently undergoing serious development, with 10,000 more hotel rooms in the works. Nearly all of the hotels front the beach and provide guests with excellent access to the gorgeous coastline. Day passes can be purchased at most hotels.
Activities in the Cayos de Villa Clara center on the surf and the sand. The water is warm and attractive and perfect for swimming. Snorkeling and scuba diving can be enjoyed at a coral reef off Cayo Santa María. The fishing here is great, especially for tarpon. Catamaran excursions are popular—some boats run at sunset and include dinner. There's also a delfinario (dolphinarium) that has daily shows and opportunities to interact with dolphins.
Most travelers eat at their hotel, but there's also a small cluster of restaurants at Pueblo La Estrella on Cayo Santa María. This "pueblo" has over a dozen restaurants, including Italian and Japanese options. There's also a jazz bar and disco.