Cerro, Cuba
Cerro translates to "hill" in English, and it has a reputation for being somewhat cooler than the rest of Havana.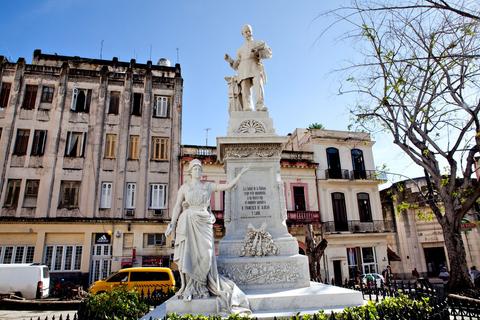 During the 19th century, Cerro became a popular place for summer homes among Cuba's upper class. Take a walk and see a formerly affluent neighborhood that has a blend of art nouveu and beux-arts aesthetics. Visit the avenue called Calzada de Cerro to see Cerro's most impressive former mansions, including a house called Quinta del Conde Santovenia.
While you're here you should also make a stop to see the Fábrica del Ron Bocoy. This is a distillery that used to produce top-shelf rum, and still has some old-fashioned distilling equipment. It's worth a visit even if you only see the outside — it's adorned with dramatic, cast-iron sculptures of swans.