Cienfuegos Tours and Activities
Cienfuegos tours and activities listing, a guide of excursions available while traveling in Cienfuegos.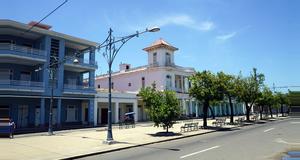 Cienfuegos City Tour
Hit the pavement and wander the streets of Cienfuegos with an informative guide who will show you the best places.
El Nicho Tour
Up in the mountains of Cienfuegos you will experience a fairy tail like atmosphere at the El Nicho Waterfalls.