Guardalavaca, Cuba
The gorgeous beach at Guardalavaca is set 34 miles (55 km) northeast of Holguín. Guardalavaca is much smaller than other beach resorts in Cuba, but it's one of the prettiest and most authentic coastal destinations in the country.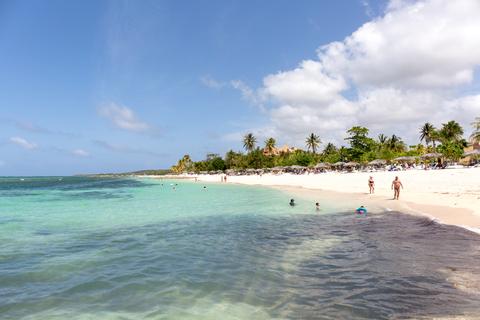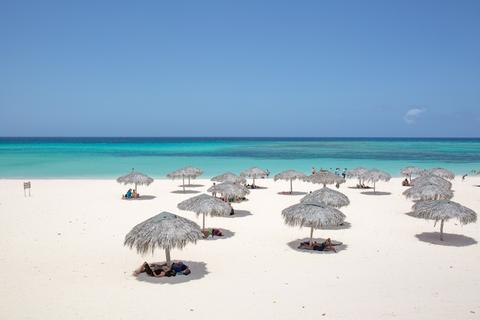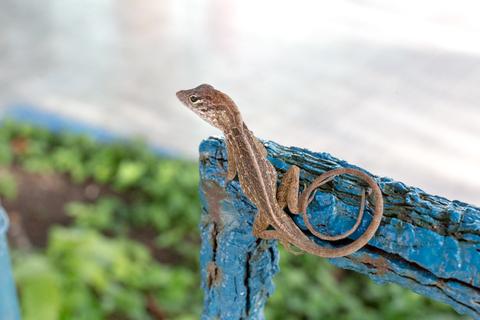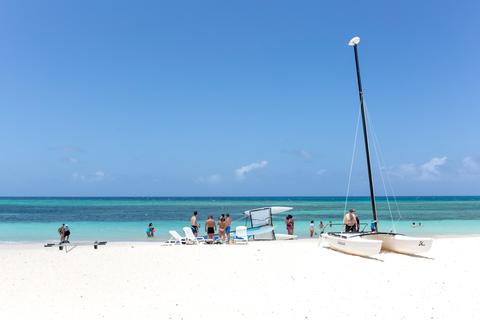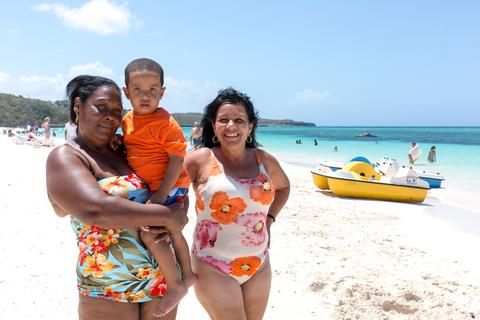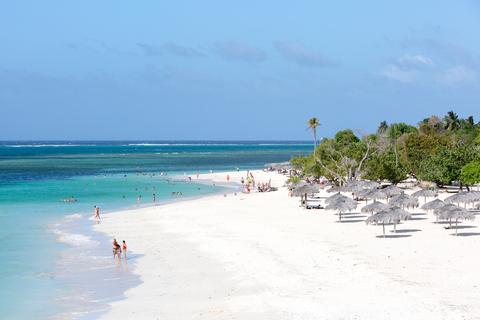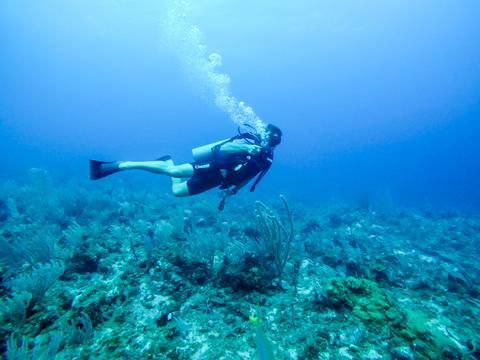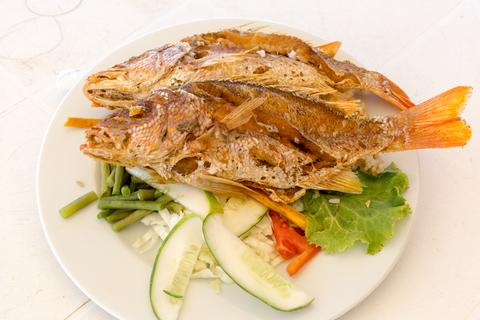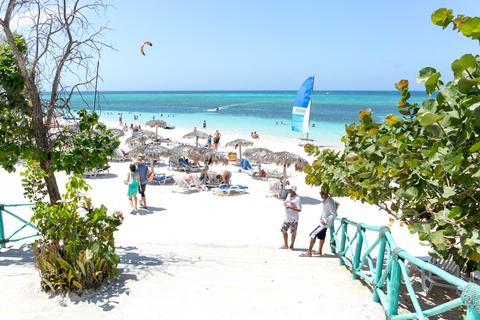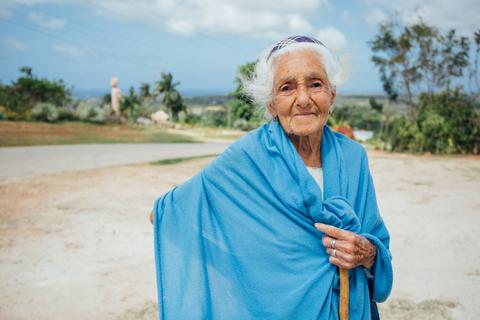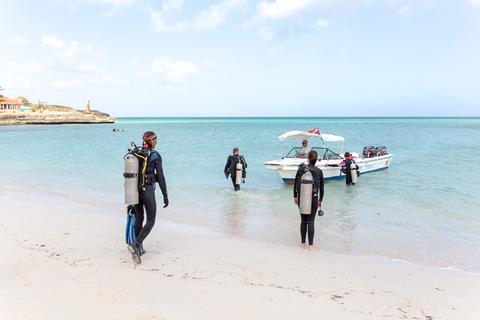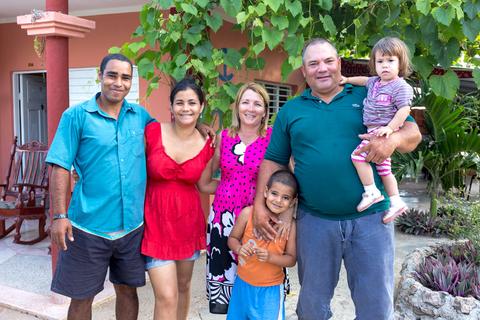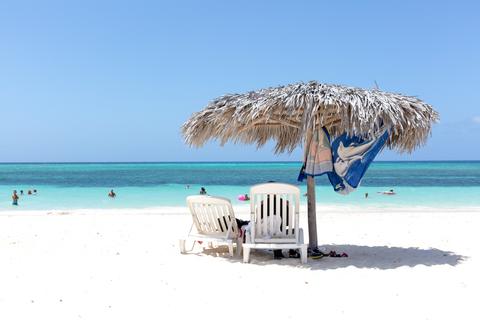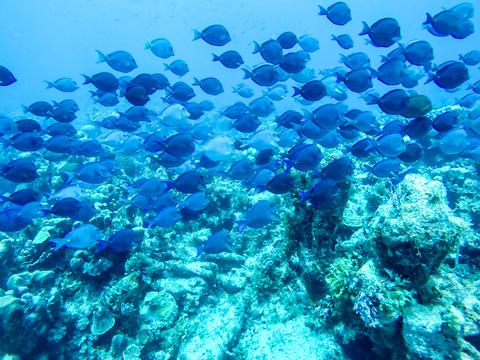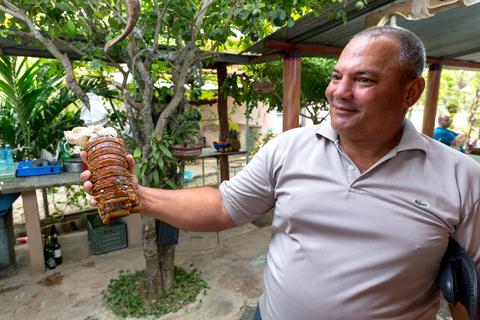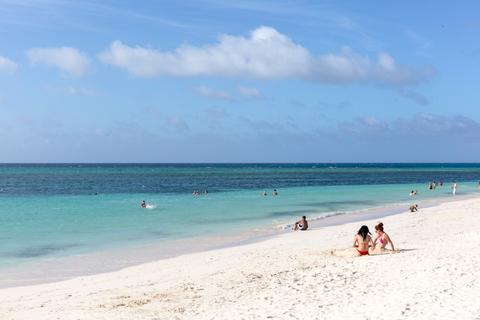 Guardalavaca means "Guard the Cow" in Spanish, but you won't find any heifers hanging out on the beach here. What you will find is powdery white sand and jade-colored waters. The broad beach, known as Playa Mayor, is peppered with shade umbrellas and restaurants offering up cold beer and grilled fish.
The scene at Guardalavaca is much more Cuban than other beach resorts in the country; locals come here to relax alongside Canadian and European travelers. This gives it a more laid-back and less exclusive feel. Big hotels do line the main beaches here, but it's easy to access the coast without passing through the hotel grounds. Do note that there tends to be a more festive atmosphere on the weekends, with music playing and more people on the beach. Walk east of Playa Mayor and you'll find a number of small, cliff-enclosed coves that are perfect for swimming. These offer a bit more privacy and seclusion than Playa Mayor.
Off the coast, you can go kayaking, sailing, waterskiing, or kiteboarding. The ocean is perfect for swimming, and there are excellent snorkeling and dive sites nearby. These dive sites are easily accessed by boat, and include caves and coral gardens. Sportfishing and catamaran tours can also be arranged. A few miles west of Guardalavaca is Las Guanas Sendero Eco-Arqueológico—these trails bring visitors to archeological sites and a cave with petroglyphs. For a real blast into the past, however, be sure to visit the Chorro de Maíta Aboriginal Museum. This small museum is home to an aboriginal burial site with over 200 skeletons on display.
As far as accommodations go, there are a handful of all-inclusive hotels and numerous casa particulares in the area. Most hotels are beachside, while the casas are found on the hillsides just beyond the coast.