Pinares de Mayarí, Cuba
Pinares de Mayarí is touted as a top ecotourism destination in Cuba. In reality, it's an aging resort set in a remote pine forest. Even so, if you're looking for peace and quiet in a natural area, this could be a good place for you.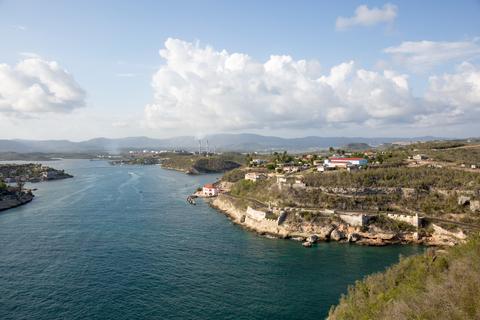 Pinares de Mayarí is located 12 miles (20 km) south of the small town of Mayarí, and is reached by a rough, potholed road. It's set amidst the pine forests of the Sierra Cristal, and was once a favorite hangout of Fidel's elite supporters—you can easily imagine them kicking back and smoking cigars here. Nowadays, the retreat is aging but still keeps up a rustic aesthetic. The timeworn cabins have comfortable accommodations that include hot water showers, air conditioning, TV, and a balcony. There's a small pool where you can cool off, and a restaurant and bar area where you can eat and drink to your heart's content.
This area is set at the foothills of the Sierra Cristal and has a much cooler temperature than the lowlands of Cuba. Hikes through the pine forests are popular, as are bird watching excursions, which provide travelers with the opportunity to spot some of the 65 species of birds that have been recorded here. On foot or horseback, you can make your way up the Loma de Mensura, a peak that stands at 3,265 feet (995 m) tall.
The Orquideario La Mensura has a nature trail and orchid garden. The highlight of this area, however, is the twin waterfalls at Salto El Guayabo. The waterfalls, which are 390 feet (120 m) and 460 feet (140 m) tall, crash through forests and mountains. There are several viewing areas where visitors can take in the entire scene. Above the smaller waterfall, there's even a small pool where you can swim. The reserve is well-maintained and attractive—colorful flowers and pineapple plants border the trails. The guides here are knowledgeable and professional.