Playa Santa Lucía, Cuba
Playa Santa Lucía is a 12.5-mile (20-km) long beach along the northern coast of Cuba. The hotels here aren't as nice as those on Cayo Coco, but they do provide travelers with easy access to a beautiful beach and colorful offshore reef.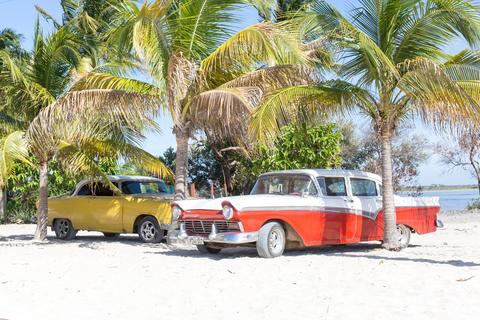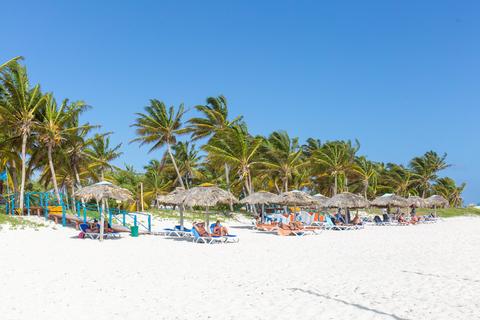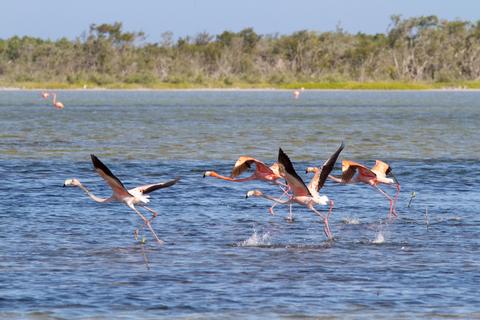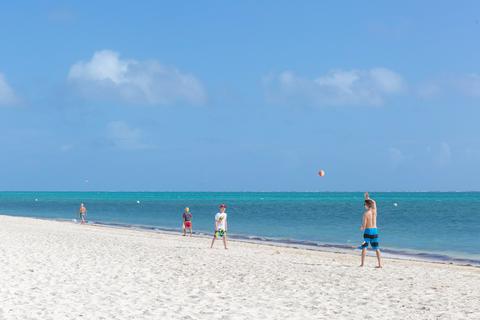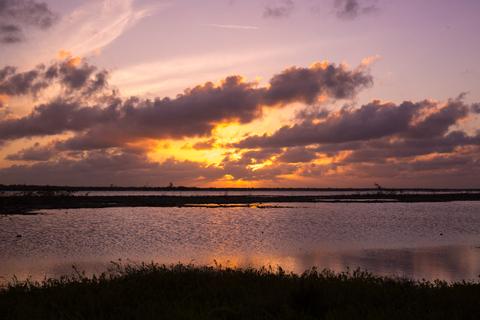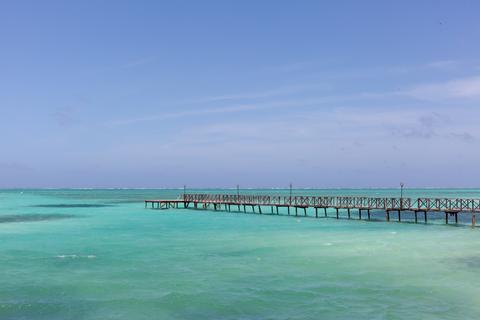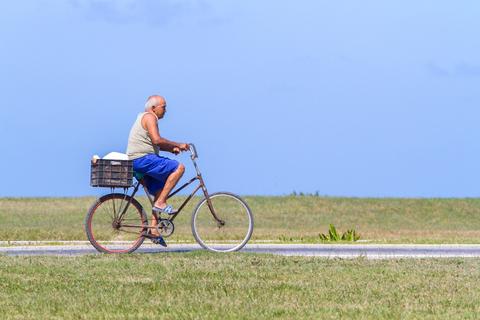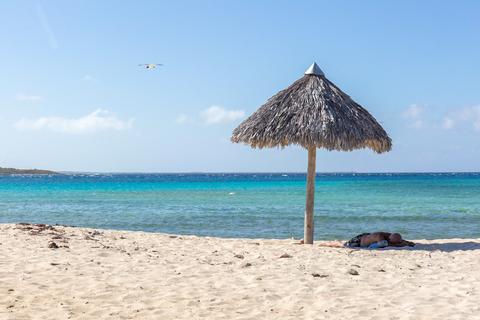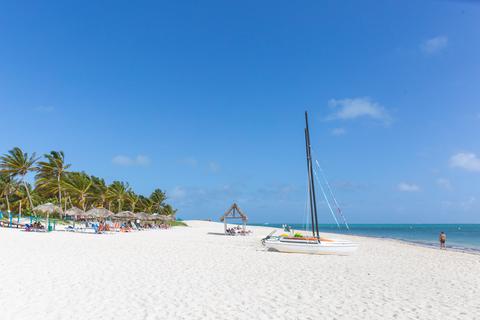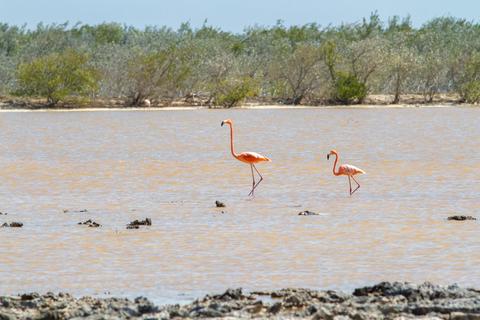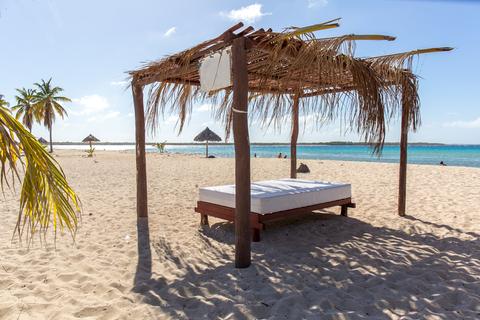 Playa Santa Lucía is found along the central coast of Cuba, some 68 miles (110 km) north of Camagüey. This area is popular with budget-minded travelers, as the hotels are less expensive than those in other parts of Cuba. The town itself is feels somewhat scattered and lackluster, with few restaurants or shops for travelers to explore.
The beach, however, is lovely. The soft, white sand extends for miles and borders a light-blue section of the Caribbean. Hotels have beach chairs and shade umbrellas along the length of the beach. This area can be windy, but that's actually a good thing for the kitesurfers who practice offshore. Hotels can arrange kitesurfing lessons, providing travelers with an exciting way to spend their time here.
Playa Santa Lucía is well known for scuba diving. A coral reef supports a range of impressive creatures, including tropical fish and moray eels. A number of ships are submerged in the nearby bay, including the Mortera, a steamship that sank in 1898. This area is also home to bull sharks, and the local dive center arranges shark feedings, in which you can watch sharks being hand fed. According to the center, there have been no reported shark attacks in this area.
Playa Santa Lucía extends west to the small fishing town of La Boca. This little village feels local and laidback, and borders the attractive beach of Playa Los Cocos. A beachside restaurant serves fresh seafood and cold beers. There are several casa particulares here, as well as a handful more in Santa Lucía. There are also two lagoons nearby – Laguna El Real and Laguna Daniel – that are lined with mangroves and frequented by flocks of flamingos. Bring along binoculars or a camera to get good views of these pink birds.
Catamaran trips to the westerly island of Cayo Sabinal are popular. This beautiful island is home to Playa Bonita, which is a great place to kick back and work on your tan. Coral reefs close to the shore offer good snorkeling opportunities. Technically, you can drive onto Cayo Sabinal—however, there is a military checkpoint and cars are often turned back. It's far easier to arrange a boat trip to the island from Playa Santa Lucía.