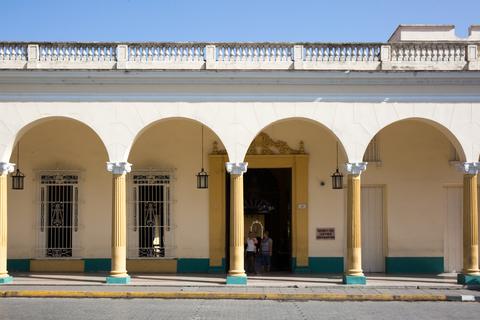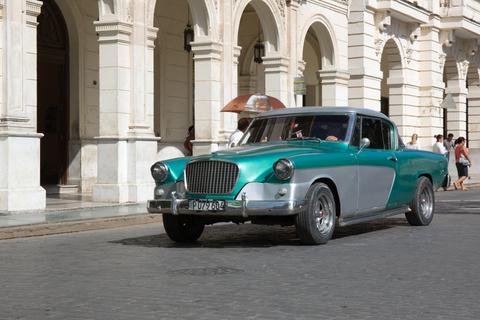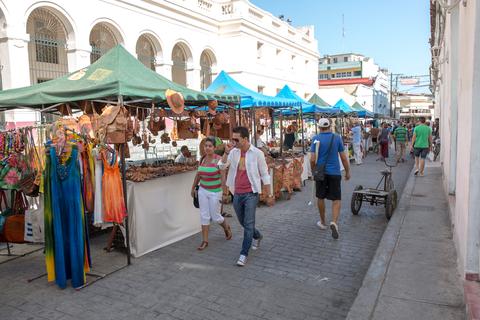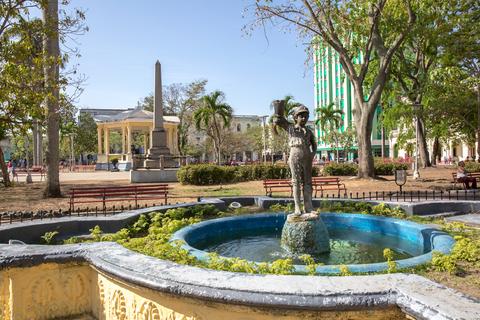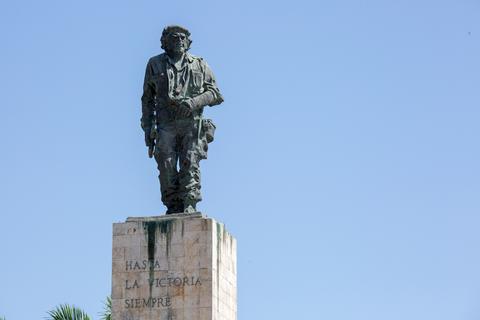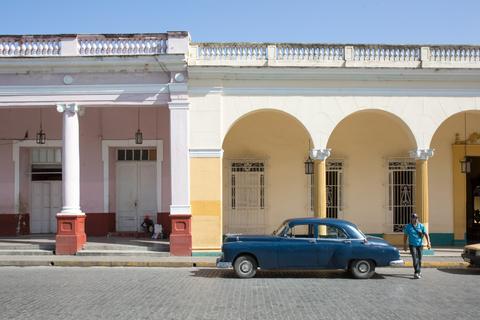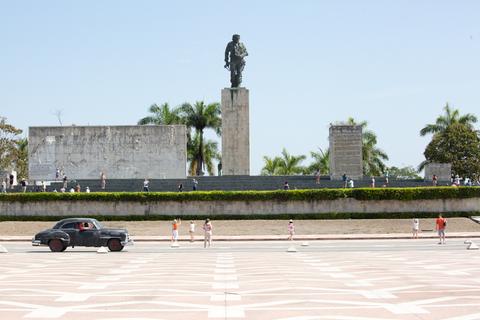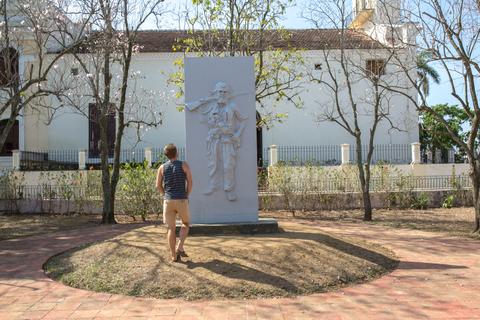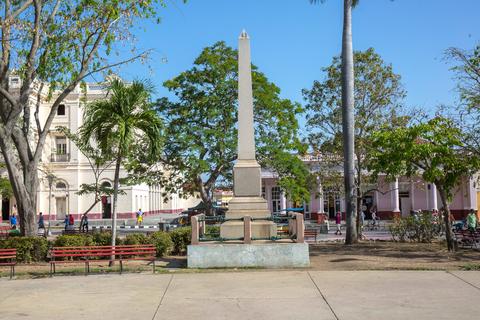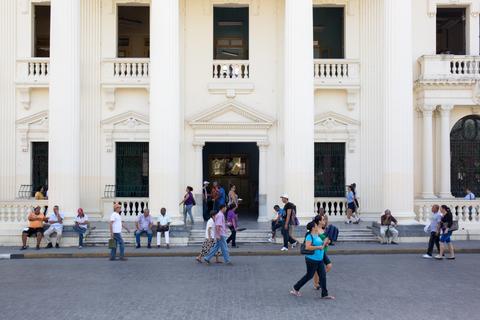 Santa Clara is situated smack-dab in the center of Cuba. It's an industrial town and the provincial capital of Villa Clara. Santa Clara played an important role in the Revolution—it was where Che's rebel army derailed a train that was carrying supplies to Batista's troops in the east. In two short days, Che's army captured the city and Batista fled Cuba.
Santa Clara is best known for the Che memorial, which is officially called the Complejo Escultórico Memorial Comandante Ernesto Che Guevara. This large monument includes a huge statue of Che, a museum, and a mausoleum that houses Che's remains. It's a fascinating place to learn about the cult of Che, and discover a substantial amount about his life before and during Revolution.
The hub of Santa Clara is Parque Vidal. This large, paved park is the social epicenter of the city, and during all hours of the day and night you'll see locals hanging out here. This is a great place to sit and watch the rhythms of Cuban life—people chatting, passing a soccer ball, or working on an old car. A theater, art gallery and museum all border the park, set within attractive buildings that hint at the city's colonial past. During the evening, Parque Vidal erupts with life. The Casa de la Cultura has music every night of the week, and you'll often see locals dancing with foreigners on the steps just outside the doors.
Other worthy attractions in Santa Clara include Plaza del Carmen and Museo Provincial Abel Santamaría. Plaza del Carmen is a small and neat plaza that's home to the Iglesia Nuestra Señora del Carmen. This church, built in 1748, is a national monument—its walls are pockmarked with bullet holes from Che's battle with Batista's forces in 1958. The Museo Provincial Abel Santamaría recounts the role that the province played in the independence wars and battle against Batista. It's set within an old military barracks.
Santa Clara Personalized Trips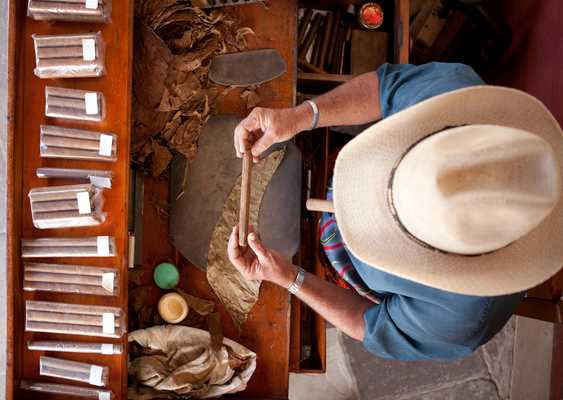 Cuba
Rum, Relaxation, and Adventure
Customer Reviewed This was our 3rd time using Anywhere.com, and as usual, it was almost completely seemless. We felt taken care of, safe and supported. Having a cell phone was a great idea. We used it a few times to communicate with our tour coordinator, which was really helpful.