Apartamento Nancy Torres 455
Apartamento Nancy Torres is ideal for a Havana Experience.
Nancy Torres offers guests a pleasant stay at her apartment located in the Heart of Vedado. The two bedrooms are air conditioned and have their own private bathrooms. The Terrace is perfect for lounging with a good book or sipping coffee in the morning. Being in the heart of Vedado allows guests excellent access to the larger hotels with Wifi access and the top tier restaurants and bars. If you fancy spending a little money the Galerieas Paseo shopping mall is only a few blocks away. Breakfast is included and laundry offered.
Facility Amenities
---
Restaurant in Hotel
Free Breakfast
Wireless Internet
Spa Services
Wheelchair Accessible
Swimming Pool
Air Conditioning
Breakfast Available
Hot Water
Laundry Service
Safe Deposit Box
Facility Amenities
---
Restaurant in Hotel
Free Breakfast
Wireless Internet
Spa Services
Wheelchair Accessible
Swimming Pool
Air Conditioning
Breakfast Available
Hot Water
Laundry Service
Safe Deposit Box
Check In:
2pm
Check Out:
12pm
Apartamento Nancy Torres 455 Accommodations & Rooms
1 Room
Air Conditioning
Hot Water
Safe Deposit Box
Apartamento Nancy Torres 455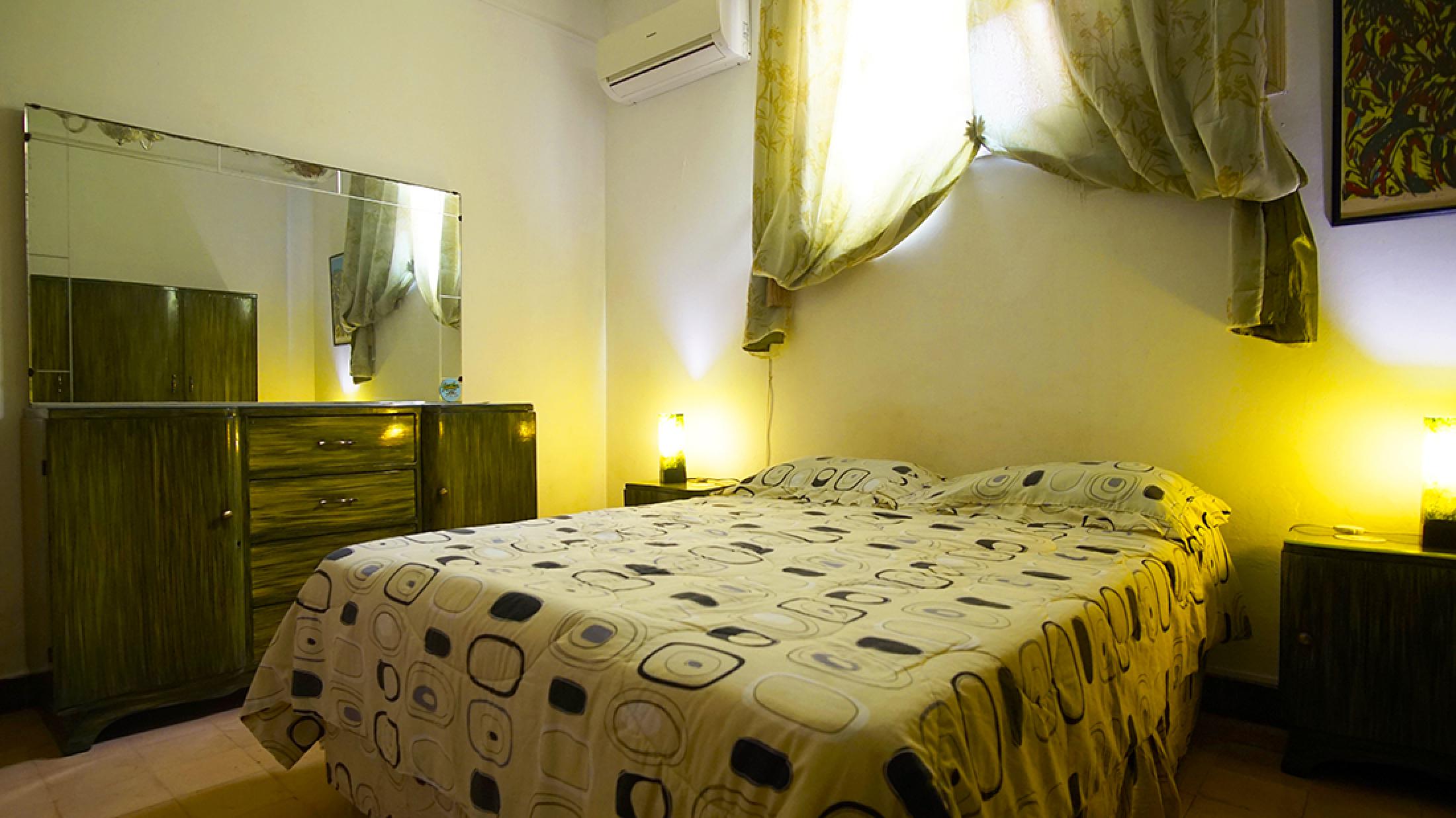 Room rates: $65
Anywhere.com