Varadero, Cuba
Varadero is Cuba's most popular beach destination. Less than a 2-hour drive from Havana, Veradero extends onto a long, narrow peninsula and boasts blazing white-sand beaches and warm turquoise water.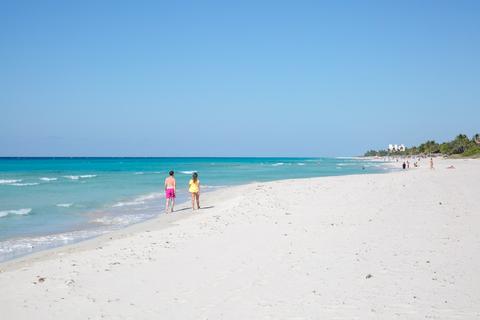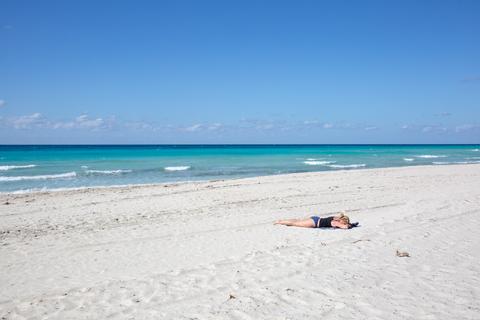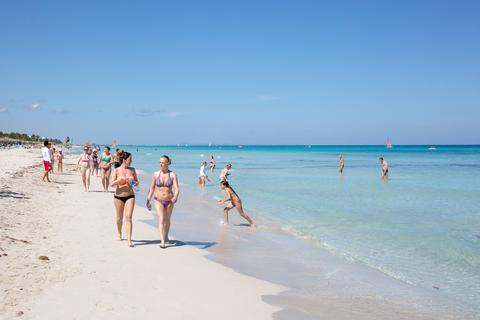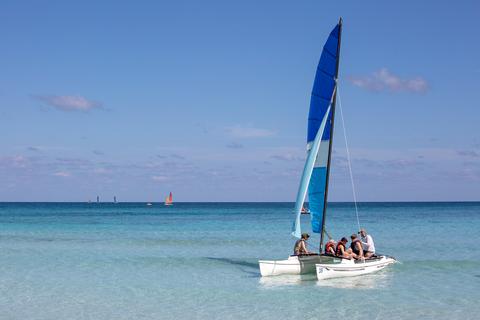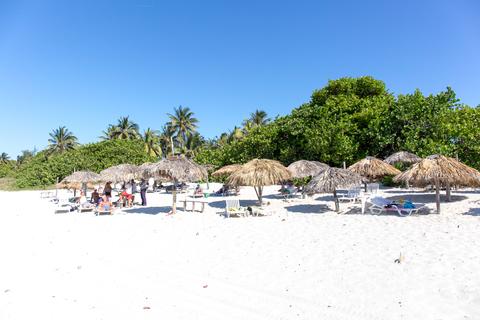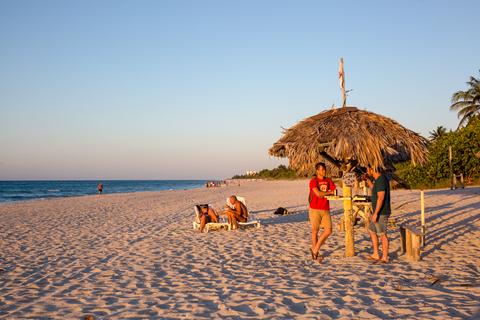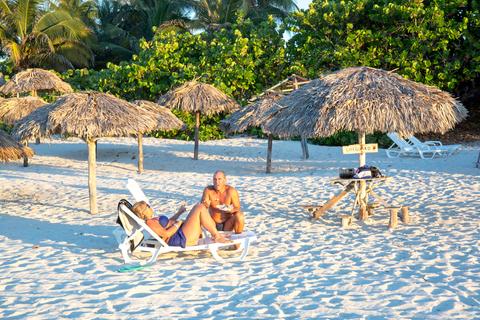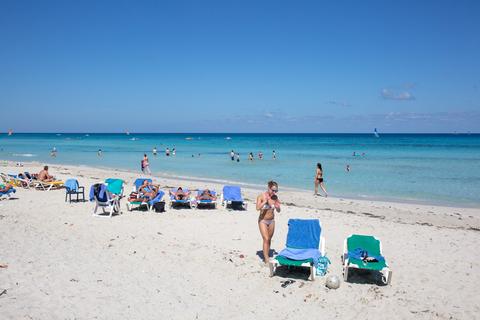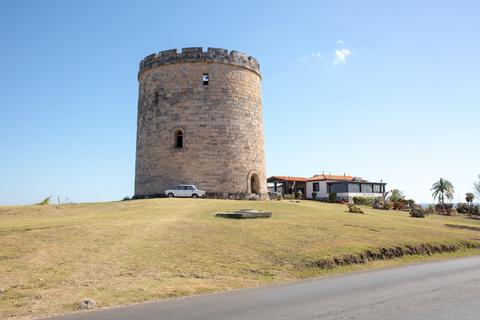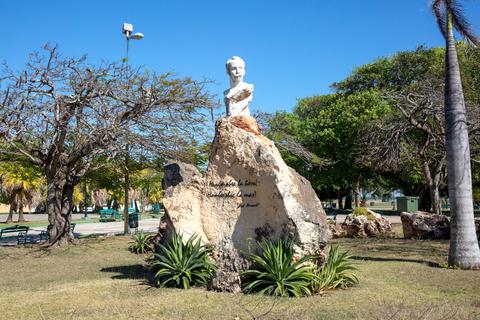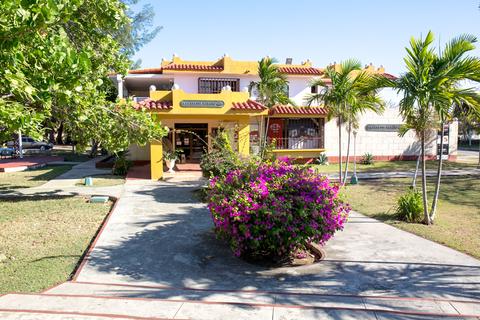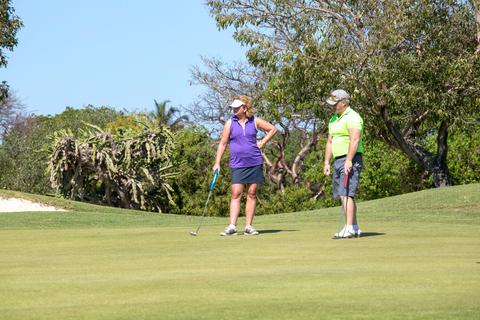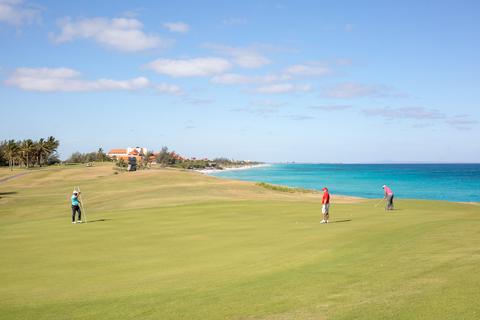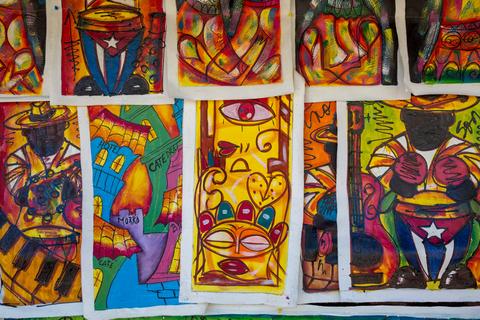 Varadero lies 87 miles (140 km) east of Havana along the northern coastline of Cuba. The beach is set along the 12.5-mile-long (20-km) Península de Hicacos, which forms the western boundary on the Bahía de Cárdenas. The beach is long, broad and beautiful, extending across most of the entire peninsula. The water here is warm and lovely and perfect for swimming. A nearby reef offers up diving and snorkeling opportunities.
People often call Varadero the "Cancún of Cuba." This moniker, however, fails to recognize the massive differences between Mexican and Cuban tourism. Varadero lacks the towering resorts that you see in Cancún, and the beach is still a tranquil place, devoid of loud club music. It's true that there are more than 60 hotels here (with more on the way), but Cuban hotels tend to be a more simple and straightforward breed. There are also heaps of casas particulares, which makes Varadero accessible to travelers who don't want to stay in all-inclusive resorts. And because the peninsula is so long, tourism is spread out, meaning that there is effectively no center to Varadero. This keeps it from feeling crowded and gross.
Varadero was settled by the Spanish in 1587, but remained a fishing village until the 1870s, when families from Cárdenas began building beach homes here. The first hotel opened its doors in 1915, and by the 1920s wealthy North Americans – including Al Capone and Irénée Du Pont – began to arrive and build large vacation homes. In the 1950s, Varadero was a Hollywood hangout complete with a casino and golf course. After the revolution, the government confiscated all the private homes and hotels.
These days, a mix of Cuban and foreign vacationers comes to Varadero. The unending white-sand beach is a fabulous place to soak up sun, take a swim, and watch the sunset. Most activities in Varadero center on the beach or ocean—all-inclusive hotels rent sea kayaks, Aquabikes, sailboards, and snorkeling gear, and can arrange banana-boat rides and kite-surfing lessons. Varadero is also home to Cuba's only golf course. This 18-hole, 72-par course borders sections of the Caribbean, with dramatic cliff-side holes and stunning views.
The waters off Varadero are home to around 30 different dive sites, including an underwater cave at the Blue Hole and downed planes in the Parque Marino Cayo Piedras del Norte. Night dives and certification courses are offered, as are two-tank dives. Do note, however, that the coral reefs here are reportedly not as impressive as other places in Cuba.
There aren't many sights, per se, on Varadero aside from the beach. However, a visit to the mansion of Las Américas can be fun, especially when paired with an afternoon on the golf course, which is right next-door. Irénée Du Pont built this mansion in 1926 and named it Xanadu, a reference to the pleasure palace mentioned in the Coleridge poem "Kubla Khan." These days, the mansion functions as a small hotel and upscale restaurant. Inside you can see hardwood antiques, marble floors, and an Italian rococo bar. A drink at the upstairs bar or a meal at the outdoor restaurant is enjoyable.
Varadero hosts a Delfinario, where you can watch dolphins perform acrobatics or even swim with them if you so desire. The eastern end of the peninsula is also home to the Reserva Ecológica Varahicacos, a 1,111-acre (450-ha) reserve that hosts several limestone caves and pre-Columbian petroglyphs.
There is a range of restaurants in Varadero, including surf and turf, criolla, Italian, and Asian options. All-inclusive hotels usually have buffet meals, but most buffets are fairly unexceptional. Because Varadero is so spread out, the nightlife is scattered across the peninsula. There are several bars and discos where you can drink, dance, and listen to live music. Most all-inclusive hotels also feature cabarets and nightly entertainment.
Varadero Personalized Trips