Immerse yourself with the environment by going to these off-the-beaten-path finds. These swimming holes are perfect cool spots as you explore these hot countries.
last updated: 1/10/2020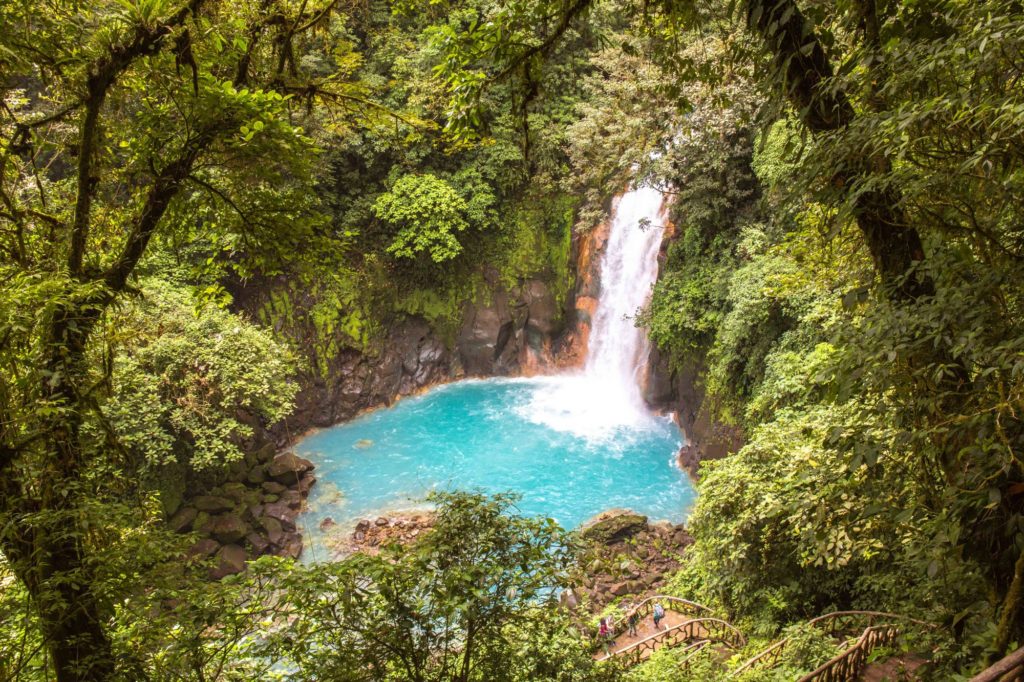 Swimming pools are pristine and lovely in their own way, but they can't compare to immersing yourself in the cool, clear waters of a rainforest swimming hole.
You haven't really started your vacation until you've made a splash. And when you go on an adventure — maybe in the jungles of Belize, or a cave in Guatemala — there's no better way to cap it all off than with a dive into the deep blue. All of these attractions have great swimming conditions and jaw-dropping scenery.
Without further ado, here's the list of some of the swimming spots you didn't know you needed.
1. Semuc Champey, Guatemala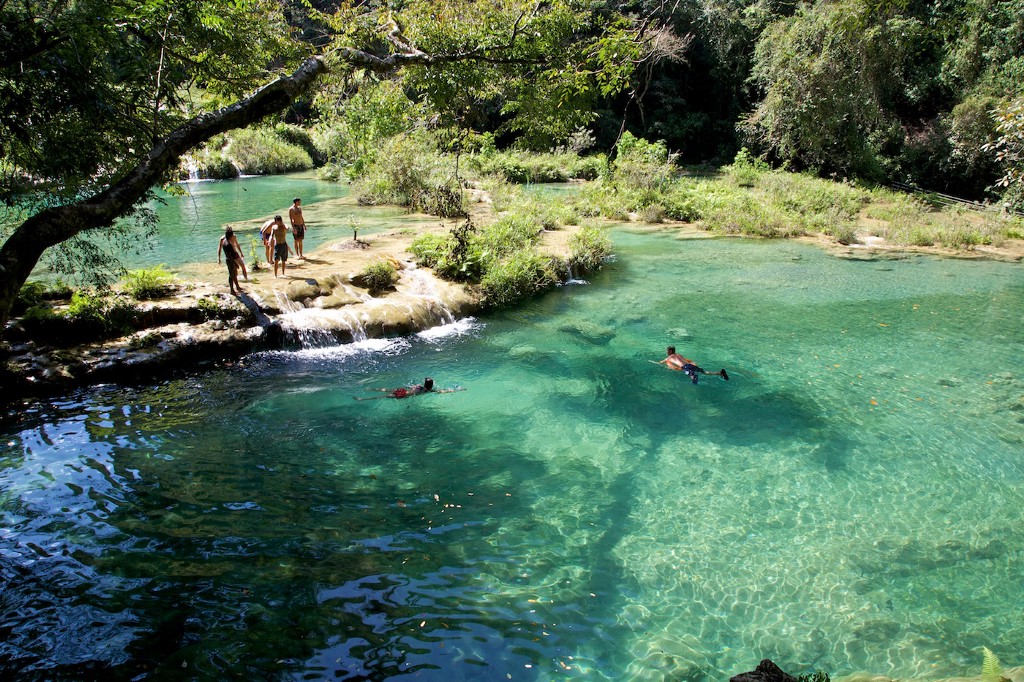 Oversized puddles of crystal blue water all around—these aren't like the swimming holes back home!
Semuc Champey is an off the beaten path natural wonder in the heart of Guatemala. When you arrive, you'll feel like you've stepped into another world. The network of blue-green pools and waterfalls spill from the edge of one pool to the next — it's a mesmerizing sight!
You can experience the pools from two perspectives. There is a viewing platform that you can reach via a steep set of stairs. From your high vantage point, you'll get a good look at the pools. Jump into their perfectly clear water to cool off from your hike.
2. La Fortuna Waterfall, Costa Rica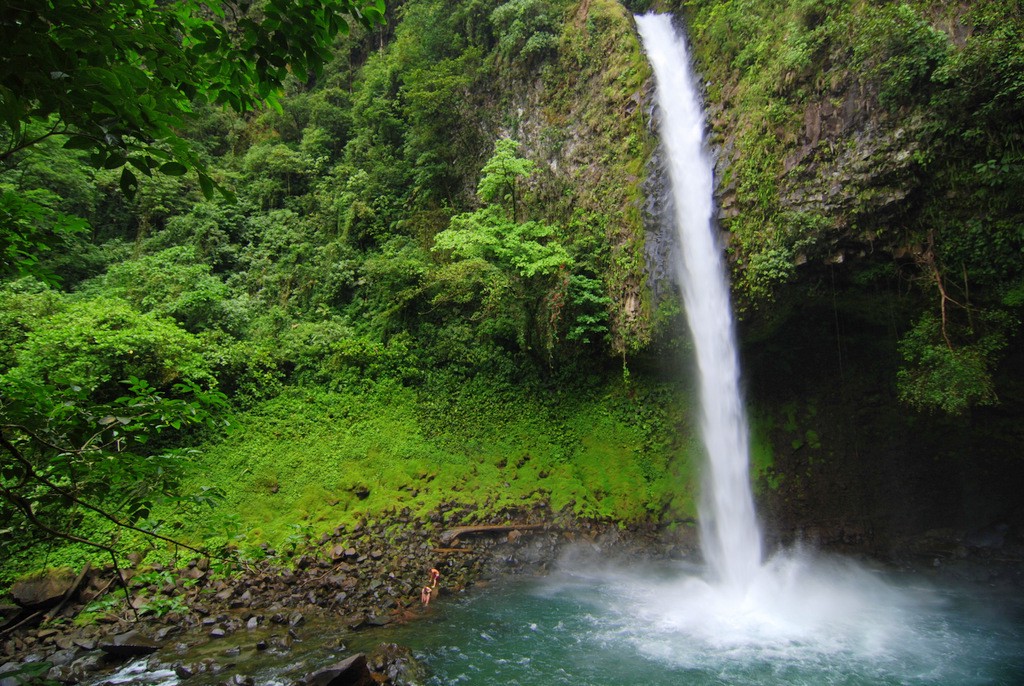 This swimming hole has quite the view.
Take a trip to see La Fortuna Waterfall after exploring the steamy Costa Rican jungles that surround the Cerro Chato and Arenal volcanoes. To get to the waterfall, you'll hike down around 500 steps through dense, rich greenery. Go swimming in the cool plunge pool, and feel the spray from the dramatic cascade. The La Fortuna Waterfall is 245 feet (75 m) tall.
3. Montezuma Waterfalls, Costa Rica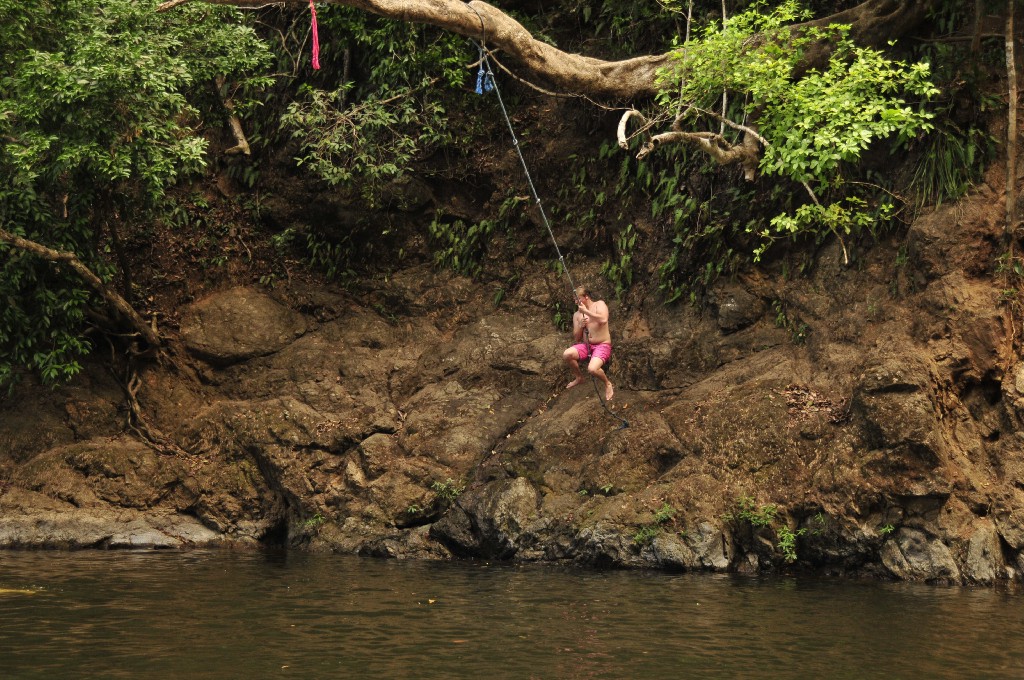 Hiking, waterfalls, swimming holes, and rope swings? This swimming hole has it all!
Costa Rica's Montezuma Waterfalls are a stunning three-tiered cascade. Hikers first arrive at the lower falls, which are around 80 feet (24 m) tall. This part of the waterfall plunges into a wide pool that makes a picturesque place to swim. From here, adventurers can continue their hike to two more waterfalls. At one of the smaller waterfalls, you'll find a rope swing that you can use to make a big splash into the plunge pool.
4. Boquete, Panama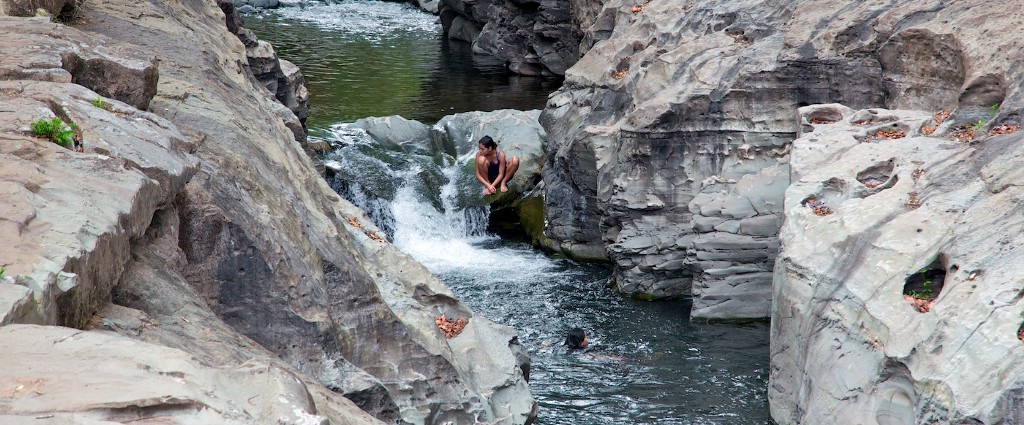 This swimming hole in Panama is part adventure part relaxation—the dream!
A deep river flows through the Boquete canyon in Panama. This is a popular place to scramble around the rocks, and try "bouldering," a type of rock-climbing that does not require harnesses. If you get tired during your climb, have no fear — you can simply drop into the cool water below. In fact, swimming in the canyon is a highlight of a visit to Boquete.
5. Río Blanco, Belize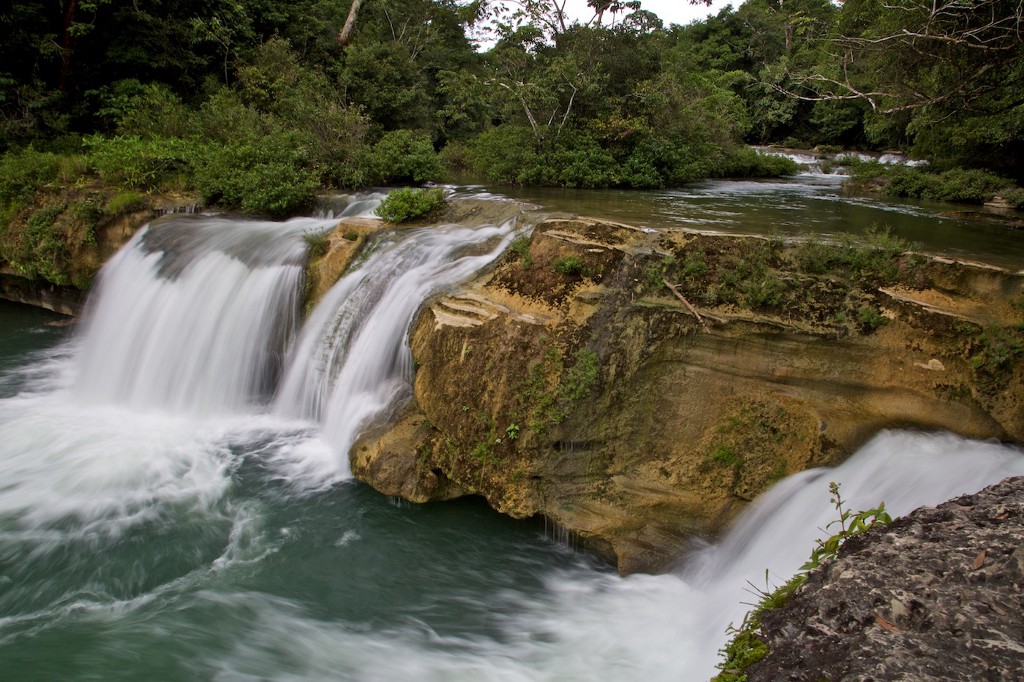 Would you believe that these rushing falls lead to a tranquil swimming hole?
You will find Río Blanco falls in Belize's Río Blanco National Park. These falls are enormous, measuring about 100 feet (30 m) across and 20 feet (6 m) tall. There is a pool of clear water where you can swim, and nearby caves to explore — just in case you need a little bit of extra adventure in your day!
6. San Luis Waterfall, Costa Rica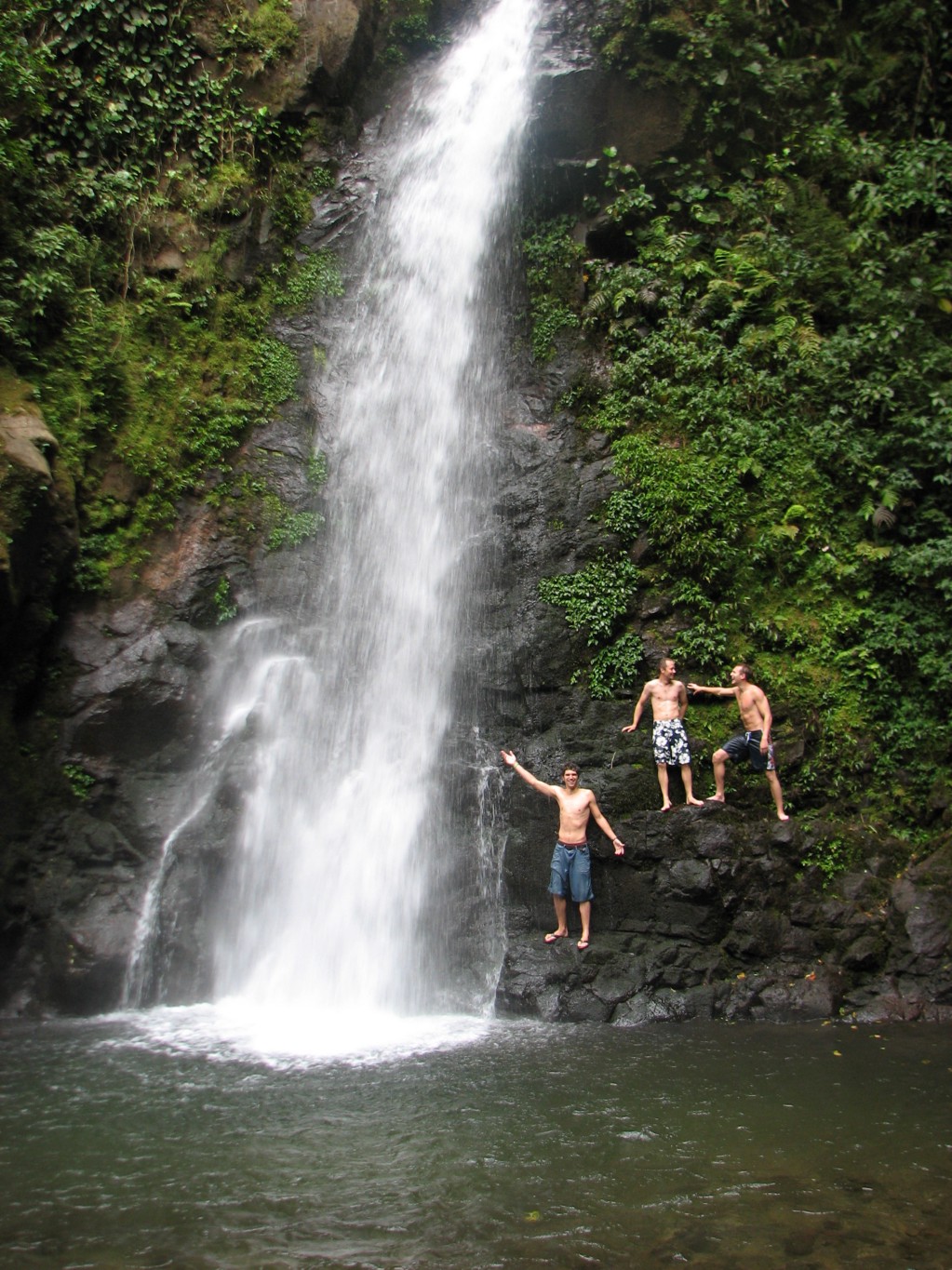 Swimming hole meets waterfall—the best of both worlds.
The San Luis Waterfall is the crowning glory of the San Luis Valley. You'll take a 40-minute hike to the waterfall, through the cloud forest. Cloud forests are full of moss, bromeliads, and ferns. Listen carefully for musical bird calls and flashes of brightly colored wings — rare birds thrive in this type of environment.
7. El Nicho Waterfall, Cuba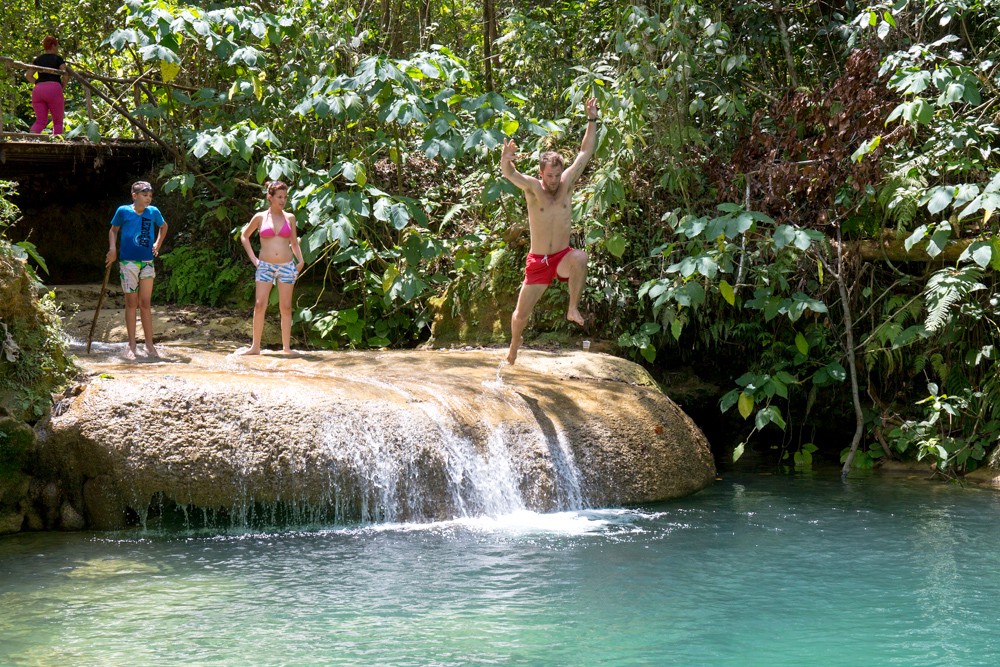 Photo credit: Justin Otto via VisualHunt
A short distance outside of Cuba you can hike to El Nicho Waterfall, within the Gran Parque Natural Topes de Collantes. This waterfall is a popular place for locals to swim on a hot day. The waterfall is made up of several small rivulets that plunge through the forest into the pool. You'll see lizards and exotic birds in the trees.