Ready for an action-packed adventure on your next holiday? Get ready...you're going whitewater rafting in Costa Rica!
Rafting in Costa Rica is the definition of exhilaration. Though many travelers come to Costa Rica for ecotourism, adventure travel is a close second. During Costa Rica's rainy season, from August to November, the rivers get faster and more intense. They cut their way through exotic jungles, and offer excellent sightseeing as well as high-speed thrills.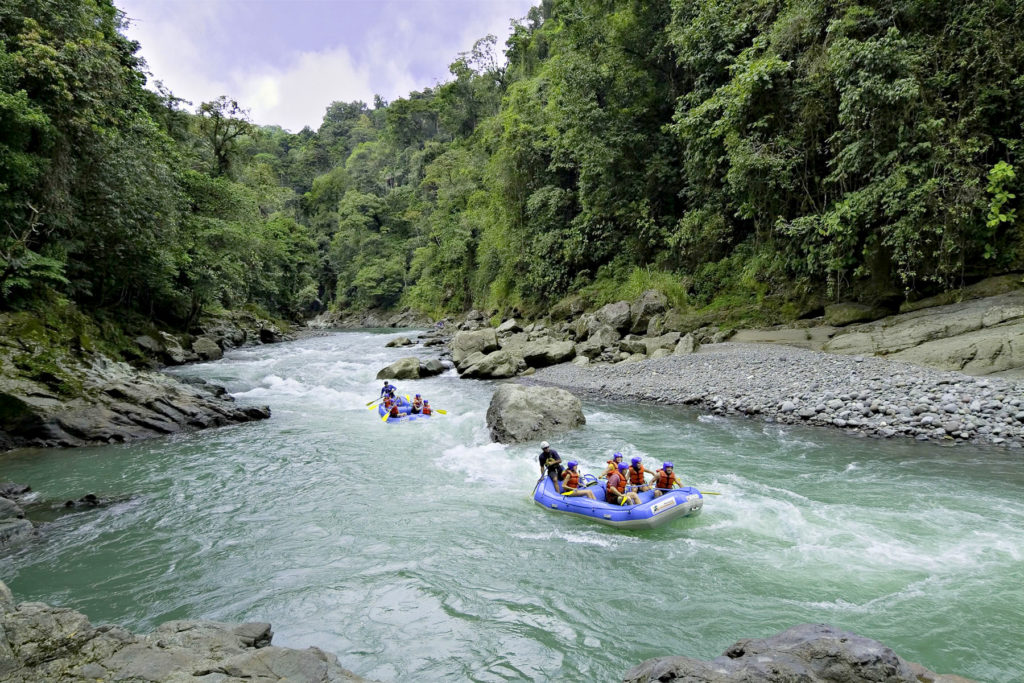 Fasten your helmet and your life jacket...
Whitewater rafting takes a little know-how. Expert guides will debrief you on the lingo before the adventure begins. Your guide will shout commands as you make your way down the river. Trust us — you can handle whatever the river can dish out.
Class I and II rapids are good for beginners. Bold beginners can also take on Class III. For Class IV rivers, it's best to have some experience. Maneuvering can be tricky. No matter what level you pick, be prepared to get wet! Here are some of the best spots for Costa Rica rafting.
Chirripó, Costa Rica Rafting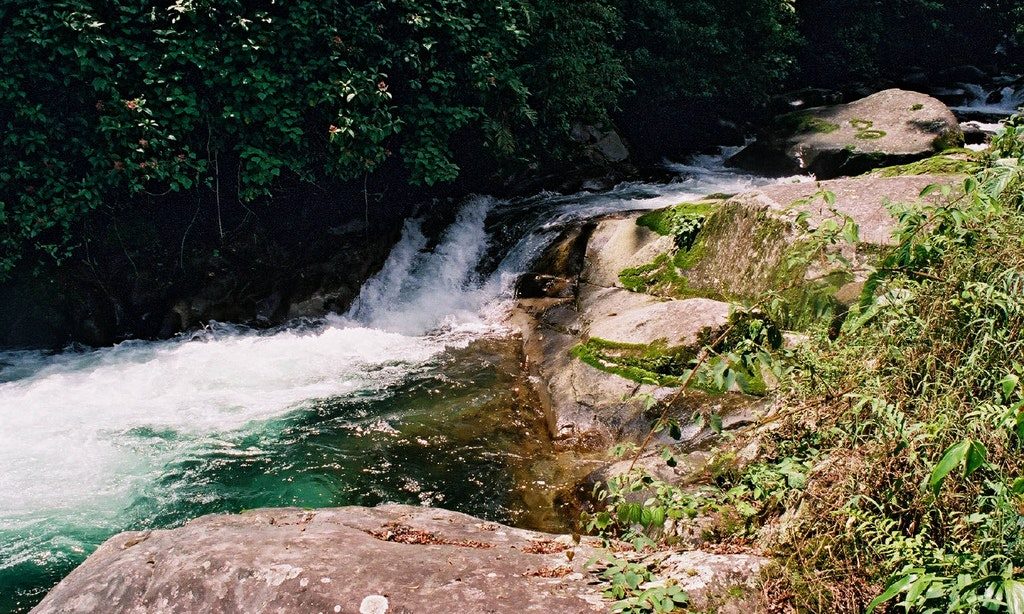 Don't be deceived by this tranquil emerald pool—there's a wet and wild adventure up ahead.
Chirripó is only an hour away from San José, so it's an easy trip to fit into most itineraries. The river has a beige tinge due to the sulfur deposits from the Irazú Volcano. This is a wide river with surprising twists and turns—hold on tight to your paddles!
Savegre, Costa Rica Rafting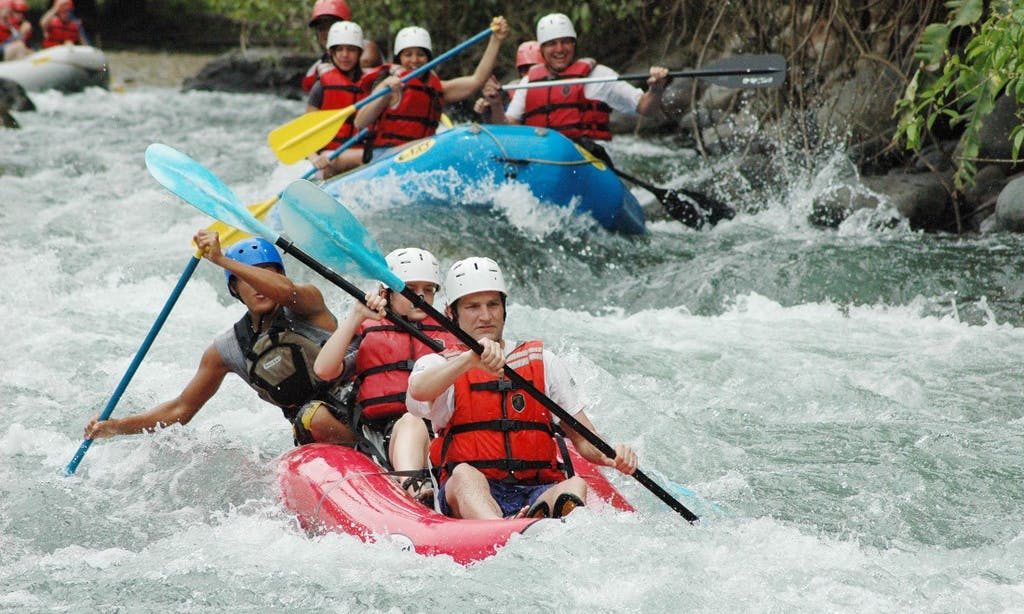 One should always be adventure bound when taking a holiday.
The Savegre River cuts through a dense green forest. It has Class II and Class III rapids, so you can find calmer sections if you want a gentler excursion.
Besides rafting, this is an incredible area for sightseeing. This river originates in San Gerardo de Dota, deep in the forests of the Los Quetzales National Park. It flows all the way to the Pacific Ocean. The Savegre River Basin is known for its biodiversity, and has 20 percent of the world's species. UNESCO recently added this area to their list of World Network of Biospheres.
Sarapiquí, Costa Rica Rafting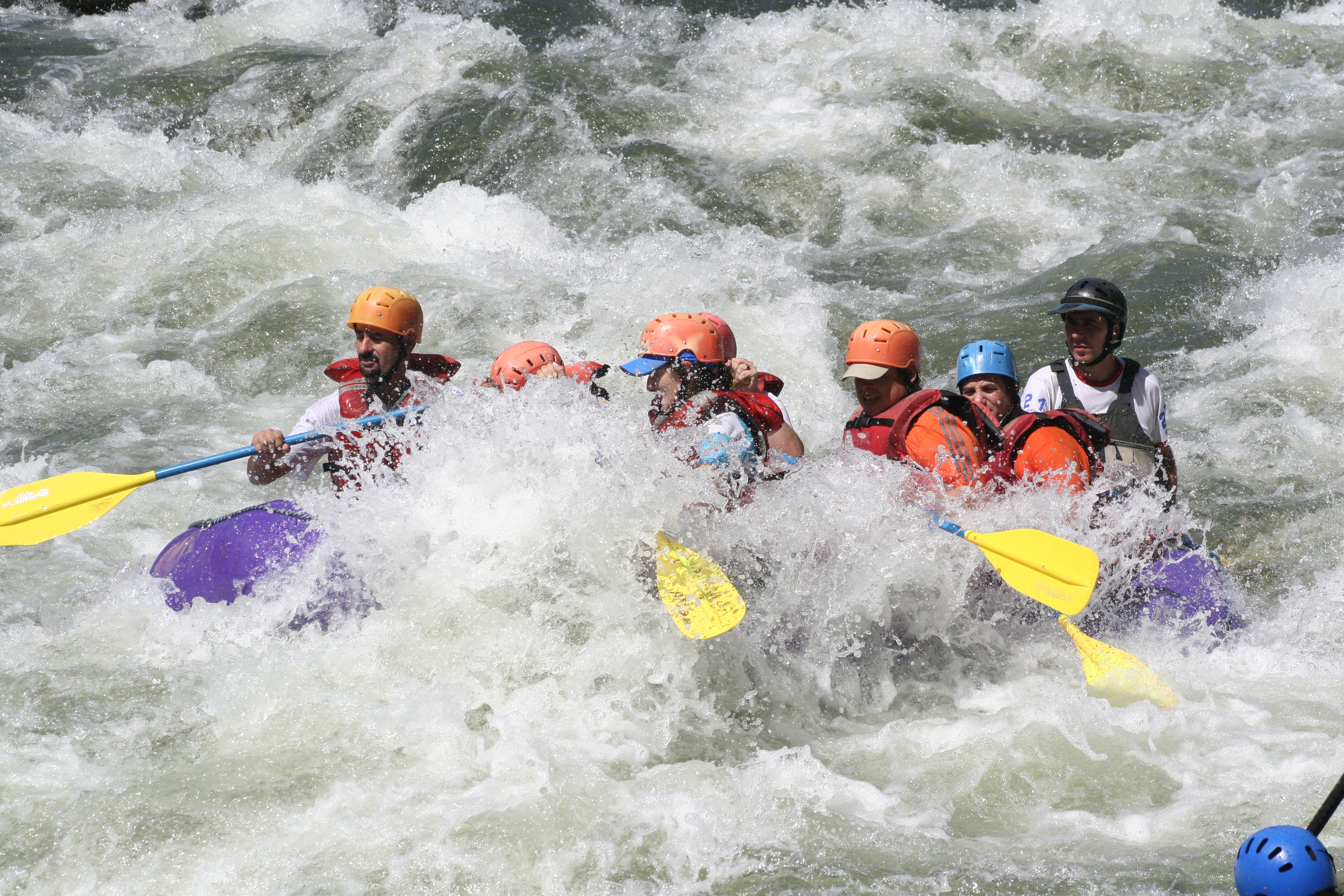 We said that you were in for an adrenaline-inducing adventure...
Depending on where you enter the Sarapiquí, you might raft past pastures or mountains. Caribbean lowland forest thrives along its banks. Portions of this river can be quite intense, with Class III and Class IV rapids.
Pacuare, Costa Rica Rafting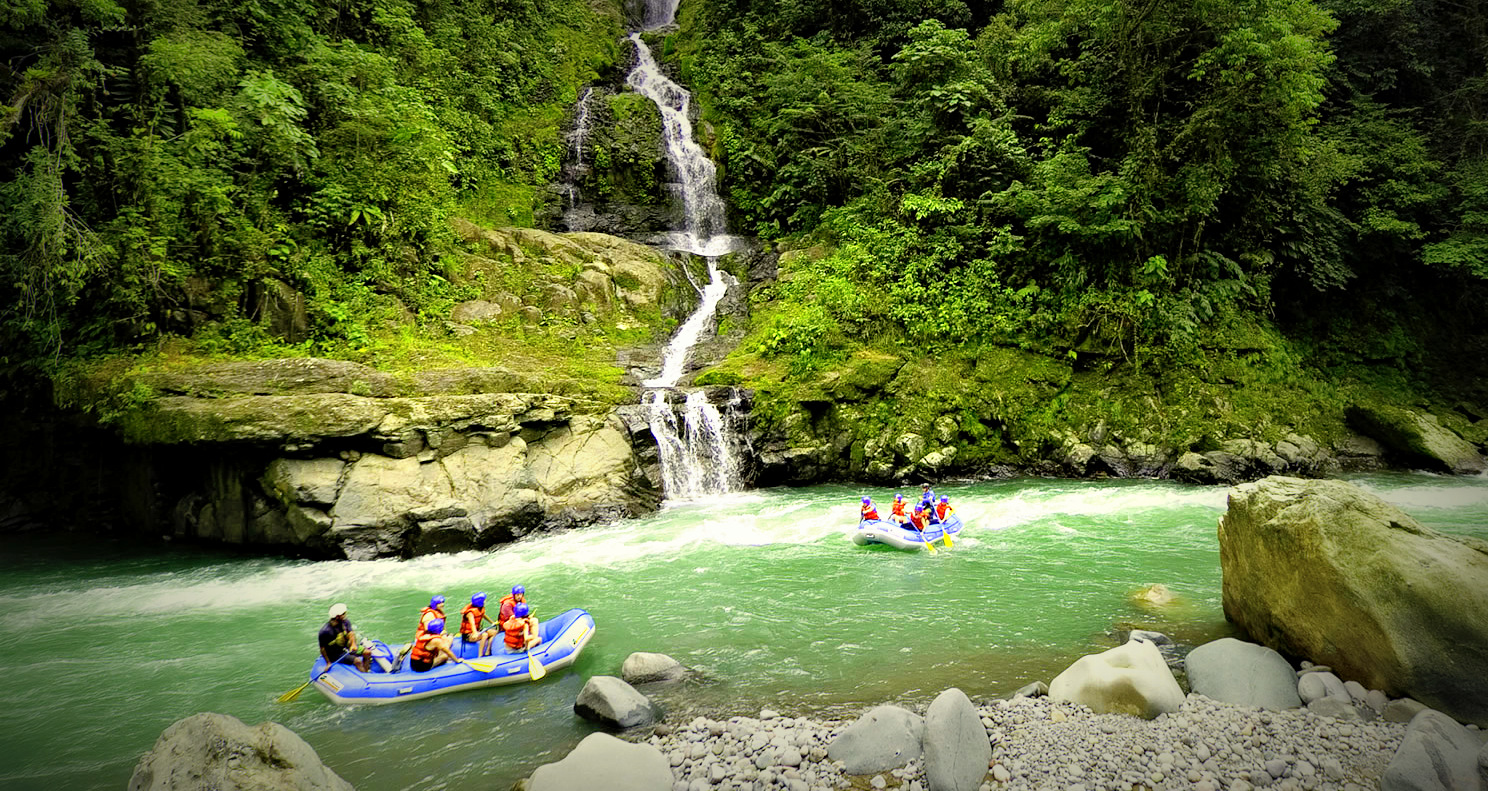 There sailing toward adventure, and you can join them...
Venture into Cartago River to find the swiftly flowing waters of the Pacuare River. This river originates in the Talamanca mountains, and eventually reaches the Caribbean Sea.
Pacuare River is one of Costa Rica's fastest flowing rivers, with turbulent Class IV & V rapids. Primary rainforest and towering waterfalls line its banks. It's a memorable scene, but don't blink — you're on a fast-moving trip.
Tenorio, Costa Rica Rafting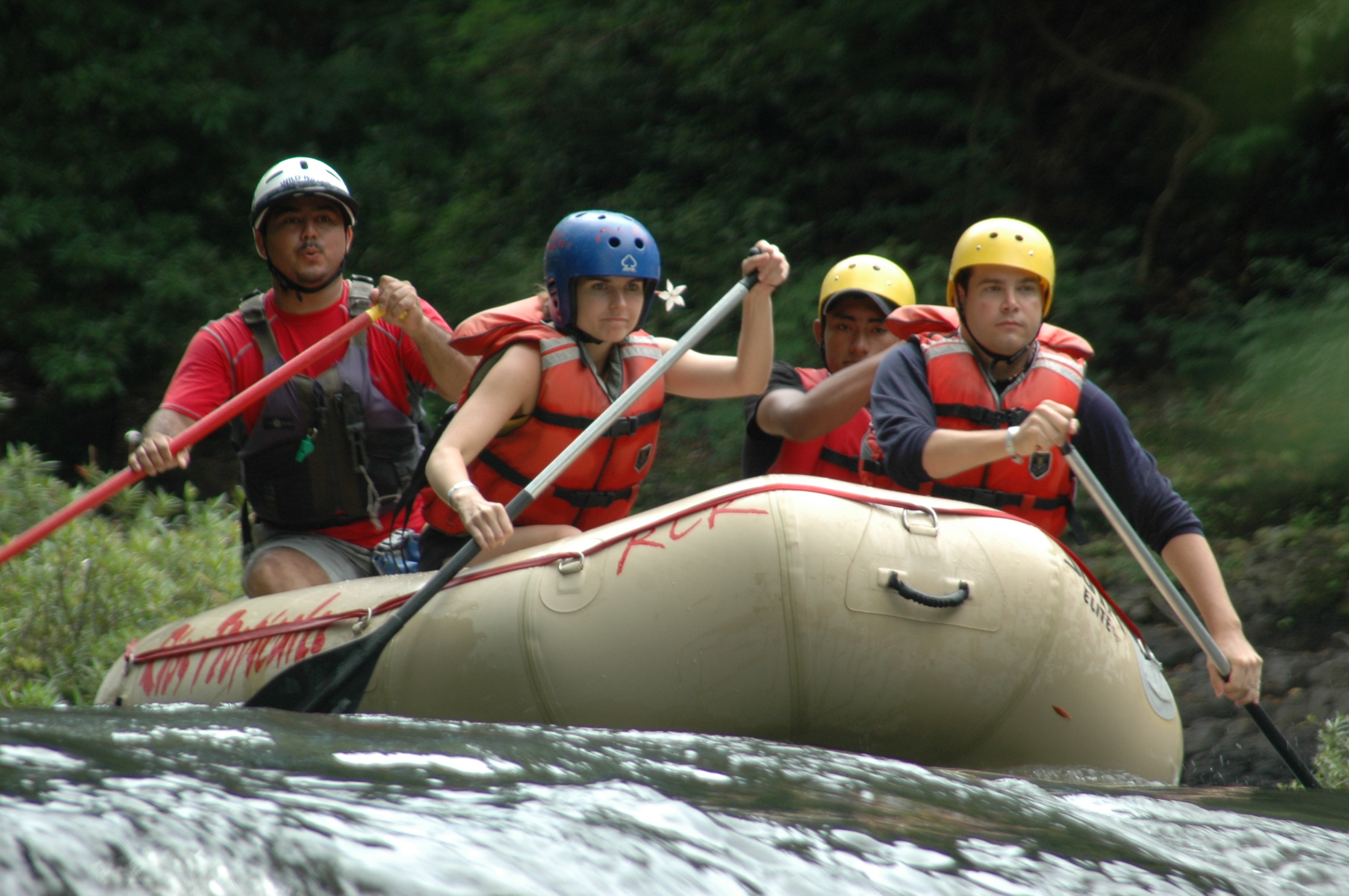 The look on their faces denotes how serious this class of rapids is. Brace yourself—you're in for a challenging adventure.
Tenorio River offers challenging Class III and Class IV rapids. Rafting opportunities are within Palo Verde National Park, and this Tenorio River is not to be confused with the bright blue Tenorio River inside the Tenorio National Park. During the wet season, Palo Verde becomes quite lush, especially around the river. This park serves an essential refuge for tropical birds.
Balsa, Costa Rica Rafting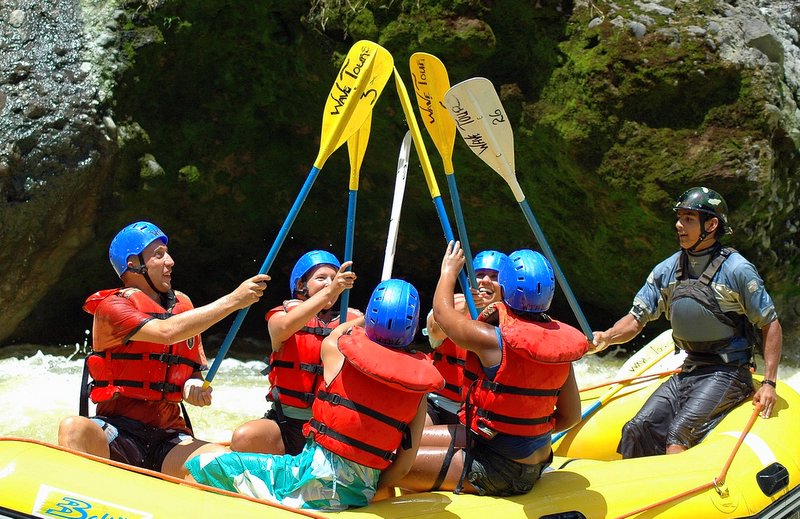 Paddles up!
When you visit Arenal National Park, the Balsa River is an easy side trip. Go here to navigate Class II and Class III rapids. If you reach a lull in the river, look in the nearby tree branches to see monkeys and sloths cheering you on.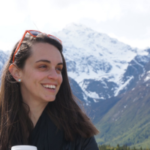 Valerie Stimac, Anywhere Contributor
Valerie Stimac is a freelance travel writer based in the San Francisco Bay area. She is passionate about travel's uncharted frontier — space, and has written a book on astrotourism. Join her on her journeys at www.valisemag.com.