Yes, you can still legally travel to Cuba as a citizen of the United States. Plan accordingly based on the revised rules and regulations. Updated: June 2019
First, citizens of the United States could freely travel to Cuba, then we could under certain conditions, now those restrictions have changed. If you're a bit perplexed by the new Cuban travel sanctions, you're not the only one. The update to Cuba's travel restrictions are confusing, particularly since not much has changed since the rules were previously revised. The most important thing to know is that "people-to-people travel" is no longer authorized, but we're getting ahead of ourselves... We've taken the liberty of breaking down Cuba's travel regulations for you. Consider this your updated guide to understanding how to legally travel to Cuba as an American citizen.
The key to understanding what the government is really saying about United States citizens traveling to Cuba, is to break apart the jargon, and put everything in layman's terms. Let's begin…
Can a U.S. Citizen legally travel to Cuba?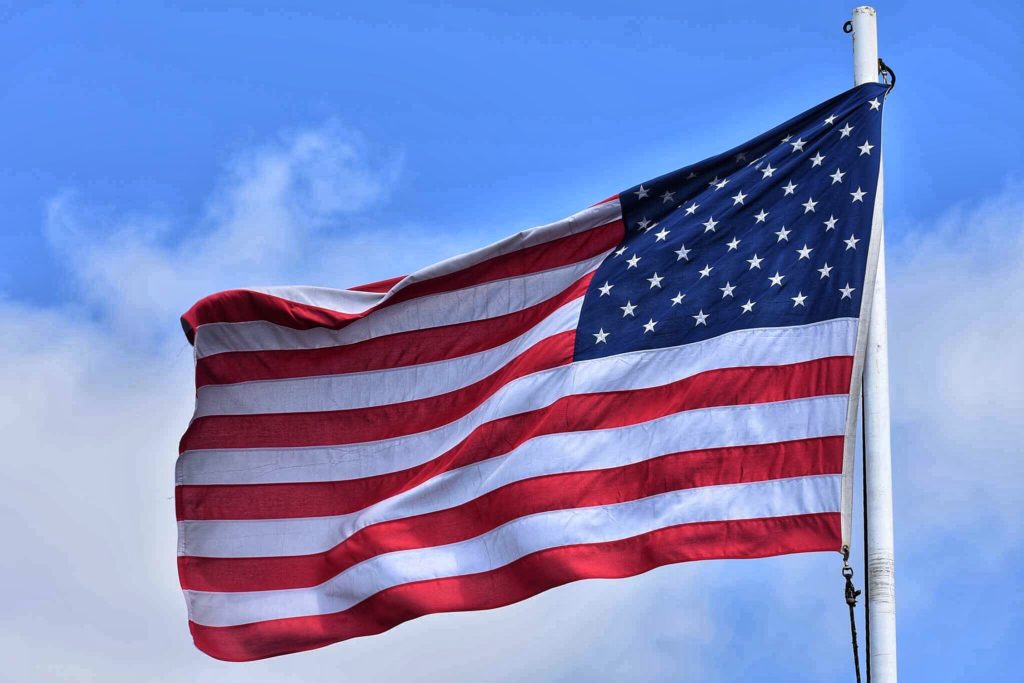 Citizens of the United States of America can travel to Cuba; however, there are certain caveats.
Yes! You can still legally travel to Cuba — even with the recent changes to U.S. travel laws. However, the fact that your trip must meet certain qualifications has not changed. Understanding these rules or qualifications is generally where the confusion comes in. Going to Cuba isn't like taking a last minute trip to San Diego or Las Vegas—you can't just book a plane ticket and be on your way. To legally travel to Cuba, you're going to need to plan your trip in advance, and ensure that you have a full travel itinerary throughout the duration of your stay.
Understand that the purpose of the restrictions isn't to keep American citizens from visiting family in Cuba, learning about the country up-close, or engaging in meaningful cultural exchanges. Here's what Cuba's travel restrictions really amounts to if you're an American citizen:
The United States government is trying to ensure that when you do go to Cuba, your money directly supports Cuban nationals in their quest for independence, and is not going to businesses which further the agenda of Cuba's communist government.
What travel options do I have for legally visiting Cuba?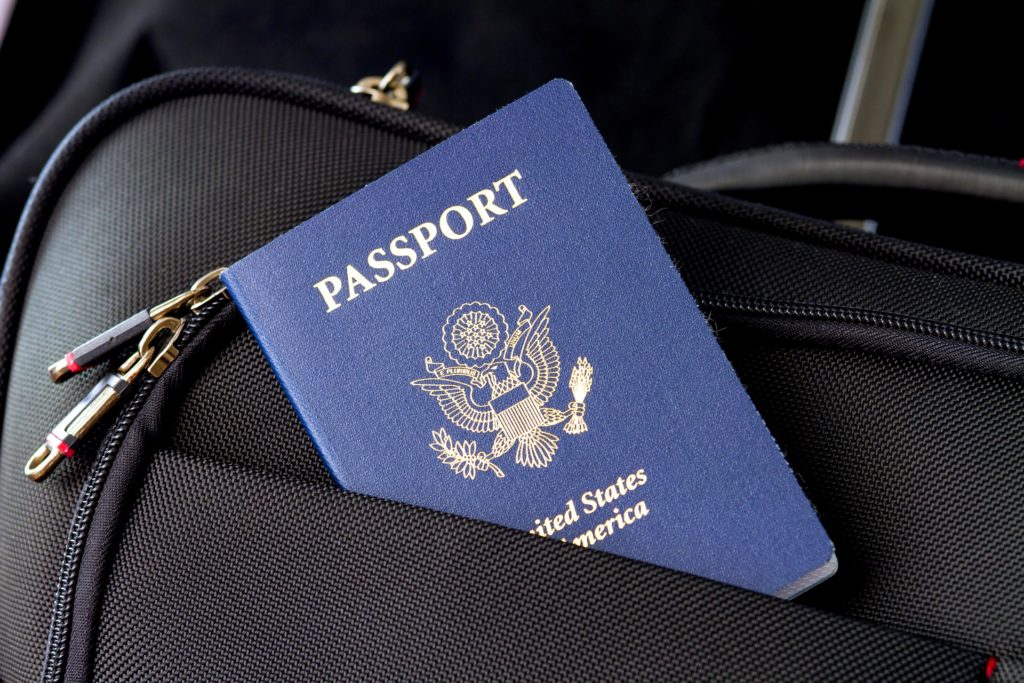 If you're an American citizen, you won't be able to take an impromptu trip to Cuba—you'll have to plan ahead.
Currently, a U.S. citizen can legally travel to Cuba under a "general license" from one of twelve (12) categories, as outlined on page two (2) of the document "U.S. Department of the Treasury Office of Foreign Assets Control Frequently Asked Questions Related to Cuba":
Family visits
Official business of the U.S. government, foreign governments, and certain intergovernmental organizations
Journalistic activity
Professional research and professional meetings
Educational activities
Religious activities
Public performances, clinics, workshops, athletic and other competitions, and exhibitions
Support for the Cuban people
Humanitarian projects
Activities of private foundations or research or educational institutes
Exportation, importation, or transmission of information or information materials
Certain authorized export transactions
The average American citizen who is trying to legally vacation in Cuba is going to fall into one of two categories—5. Educational activities or more likely, 8. Support for the Cuban people.
Does "educational travel" mean that only students can legally visit Cuba?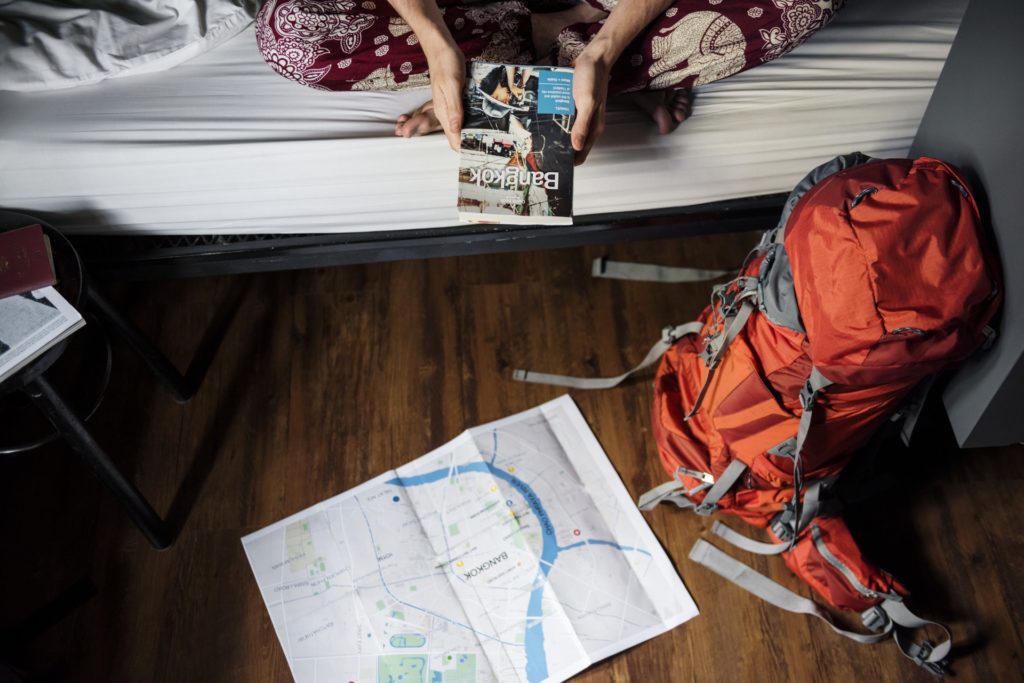 You don't have to be a backpacking university student to travel to Cuba, but if you are a citizen of the United States, you must be in the country with a distinct and approved purpose.
No; it's not necessary to try to gain admission to your nearest college or university. In this sense, "educational travel" basically means you have to visit Cuba under the guidance of a United States authorized "tour leader." Officially, this is an individual who is a bona fide member of the organization sponsoring your trip—an employee, agent, etc.—who will be accompanying you throughout Cuba, and ensuring that you connect to Cuban history and Cuban nationals in thoughtful and educational ways. To legally visit Cuba, you must remain a part of this special group; however, this group can be comprised of your family and friends.
However, please be aware that "people-to-people travel" is not authorized as of June 5th, 2019. This field previously overlapped sometimes with educational travel, but now, there is a very clear delineation between the two. If you've previously made arrangements under people-to-people, you may be grandfathered in, but moving forward, this simple exchange is not enough. Your educational travel must include bonafide academics, or sponsorship from an authorized American tour leader.
What about the other category—Support for the Cuban People Travel?
This designation is your best option for meeting the travel requirements if you want to legally go to Cuba as an individual or part of a group of family and friends. However, you need to be aware that this must be an active vacation where you will be supporting entrepreneurs, and engaging in meaningful cultural exchanges with Cuban nationals. You'll be traveling under what is known as a "general license," and to qualify for this general license under Title 31 → Subtitle B → Chapter → Part 515 → Subpart E → §515.574_,_ you must ensure that
(1) The activities are of:
(i) Recognized human rights organizations;
(ii) Independent organization designed to promote a rapid, peaceful transition to democracy; or
(iii) Individuals and non-governmental organizations that promote independent activity intended to strengthen civil society in Cuba; and
(2) Each traveler engages in a full-time schedule of activities that:
(i) Enhance contact with the Cuban people, support civil society in Cuba, or promote the Cuban people's independence from Cuban authorities; and
(ii) Result in meaningful interaction with individuals in Cuba.
(3) The traveler's schedule of activities does not include free time or recreation in excess of that consistent with a full-time schedule.
In English? This is not a vacation where you'll spend your entire trip sipping a mojito from the comfort of your resort's private beach or pool. If you want to go to Cuba, you're going to need to be prepared to be out and about— excited to engage with everyday members of various Cuban communities. In addition to keeping a full itinerary of educational and cultural activities you cannot experience outside of the country, you will do all that you can to ensure that you are putting money directly into the hands of Cuban nationals — not government owned enterprises.
What kind of activities do I have to participate in to qualify for 'Support for the Cuban People Travel?'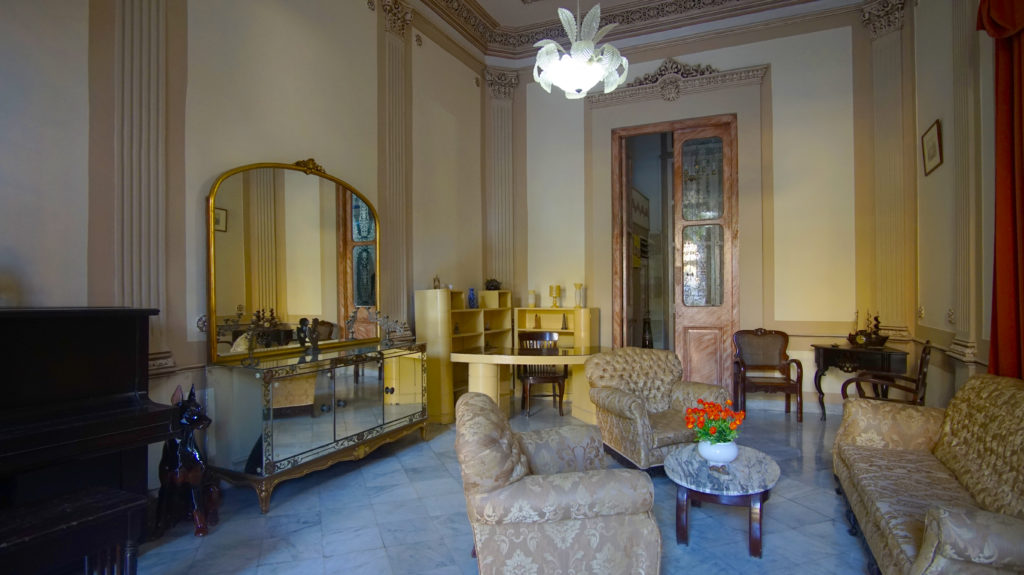 Staying in a 'casa particular' is a simple yet valuable opportunity to support Cuban entrepreneurism. This is Casa Prado Colonial, one of many casas particulares you can choose to support if you are an American visiting Cuba.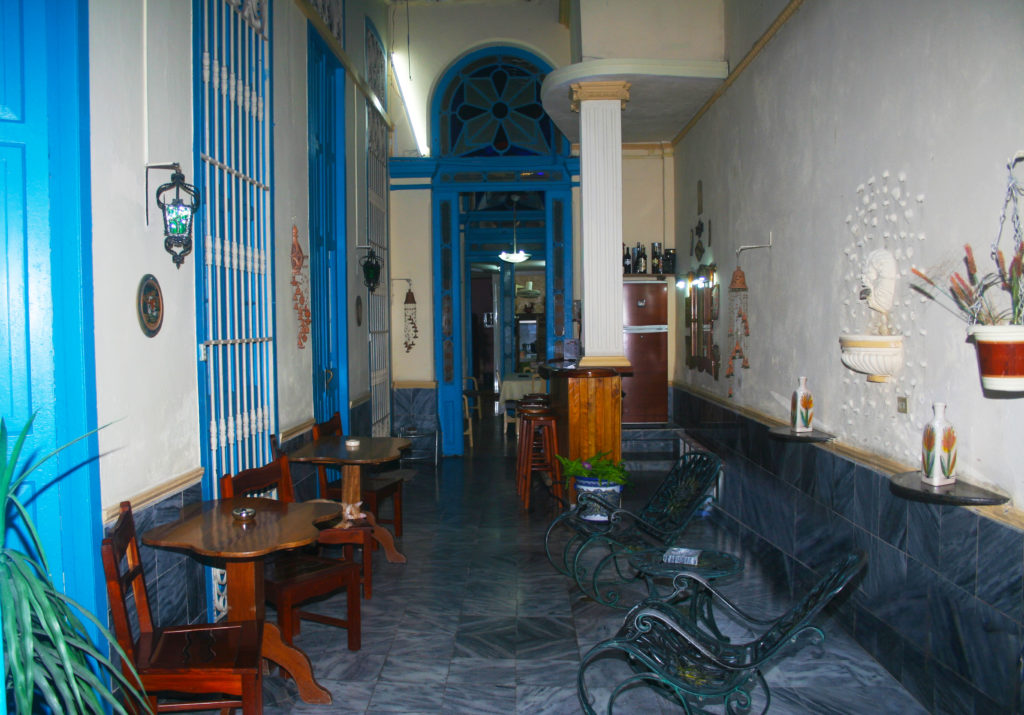 A second interior view of the casa particular, Casa Prado Colonial, which is located in Old Havana—a World Heritage Site.
According to the Treasury Department, and the official regulations of the Federal Register, the following are acceptable options which will help you meet your overall trip requirements:
Casa particular - Renting a room in a private residence.
Paladares - Dining at a privately owned Cuban restaurant.
Cuentapropistas - Shopping at privately owned stores run by self-employed Cubans.
Additionally, volunteering with recognized non-governmental organizations is also an approved activity—especially for those hoping to travel as a group. Attending cultural and historical tours, and visiting museums will also help you meet your itinerary quota. The general guideline to remember is that the more your activity is directly connected to the Cuban community, its culture, and history, the more likely it is that it will be on the approved list. Of course, you will still want to verify this.
Does this mean I won't have any time to relax?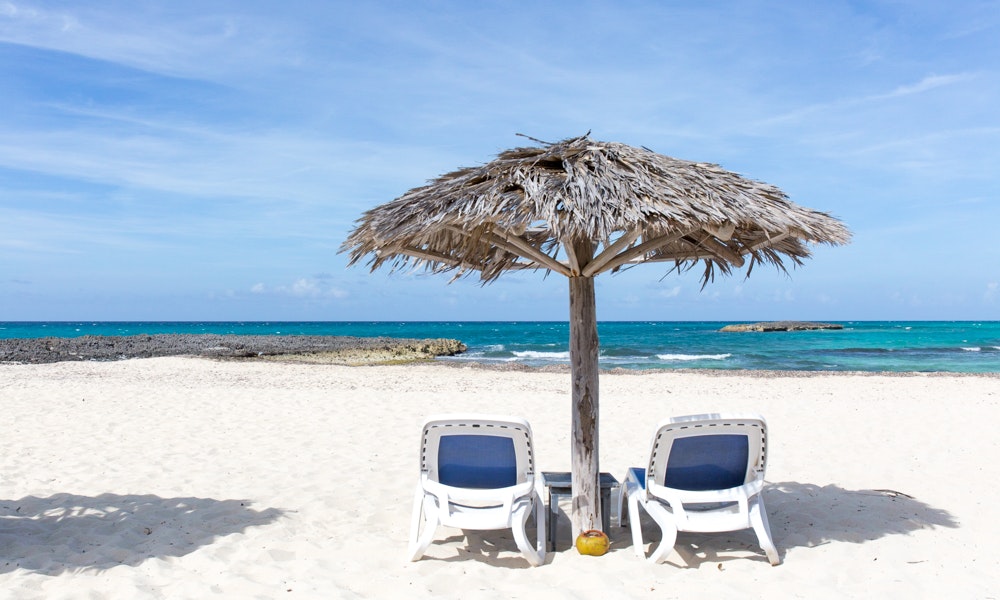 Cuba has beautiful beaches, but if you're an American citizen visiting Cuba, don't expect to spend your entire trip lounging on them.
Not necessarily. Again, per Title 31, "The traveler's schedule of activities does not include free time or recreation in excess of that consistent with a full-time schedule." The keyword in that sentence is "excess." You must keep your pure leisure time to a minimum. That doesn't mean that you won't get to do fun low-key things, it simply means that every experience you have will be uniquely meaningful. An example?…
You shop for produce at a cuentapropista (privately owned store run by a self-employed Cuban) with your casa particular's (rented room in a private residence) host. After learning something new about Cuban agriculture and the history of the store, you and your host cook and eat a traditional Cuban meal whilst engaging in lively conversation—this is an authentic and meaningful exchange. Your money is directly supporting the local community, and you are actively engaging with Cuban nationals and their culture.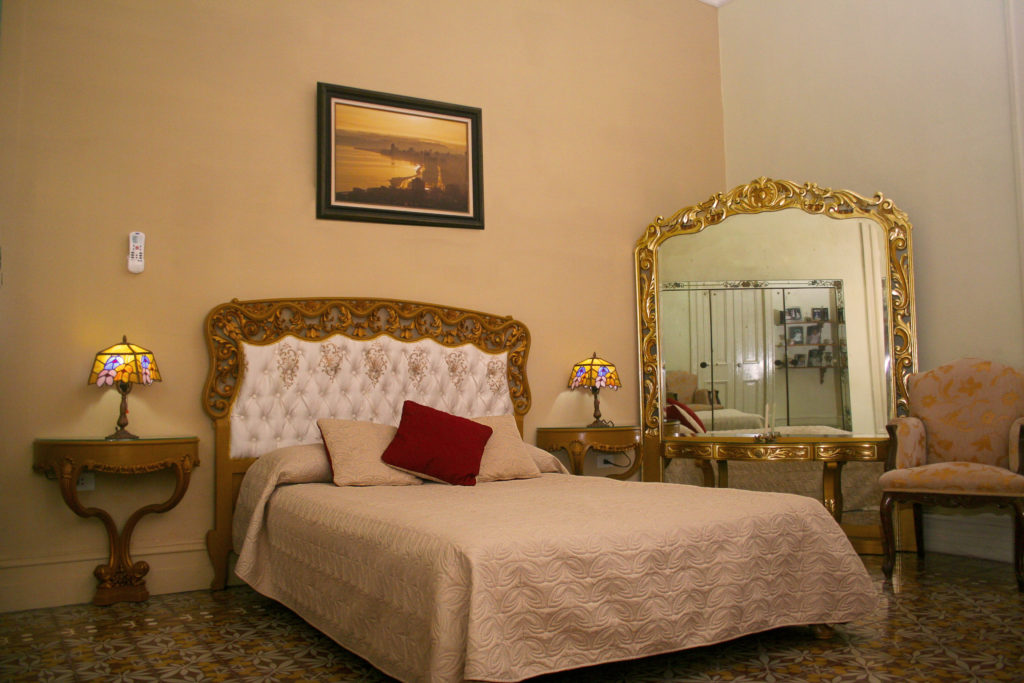 Hostal del Angel is another example of a casa particular, a privately owned home which lets out rooms—essentially, a family owned boutique hotel or bed and breakfast.
Another view of Hostal del Angel, a casa particular American travelers can stay at to support the people of Cuba.
A salon/drawing room in Hostal del Angel—a casa particular which comes highly recommended.
You cannot however ride a bike around town, ask the sales clerk of a state-owned store how their day is going, and proceed to spend the rest of the day chatting up people at your hotel's poolside bar. This is not an authentic cultural exchange, and does not support the private, small business sector in Cuba—per the guidelines of the State Department.
Can't I just book a tour package through a foreign country and call it good?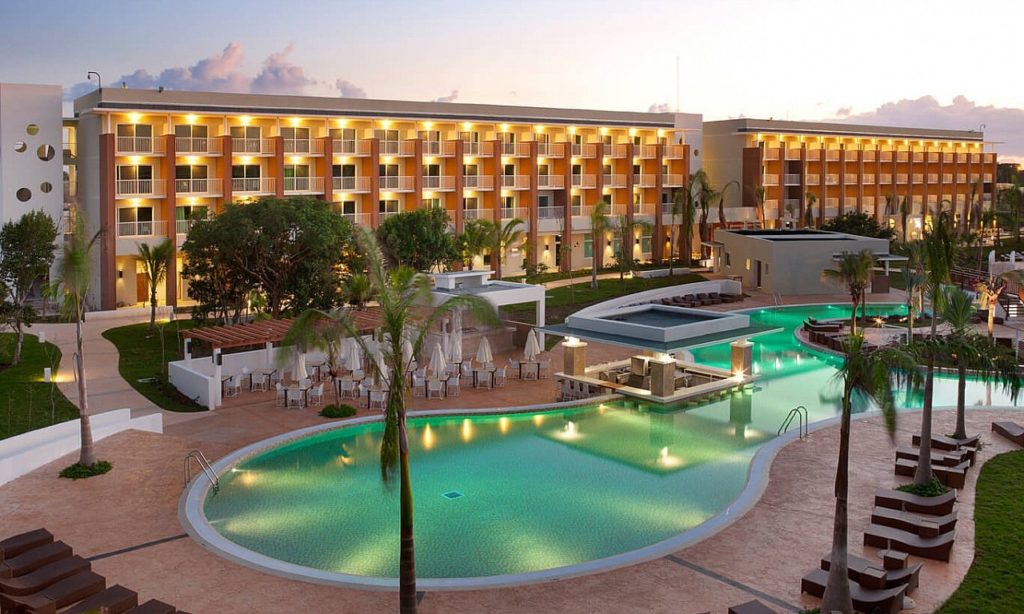 If you're a United States citizen hoping to legally travel to Cuba, don't expect to stay in a luxury resort.
Absolutely not! No matter what other travel agencies may tell you, the U.S. Department of the Treasury website and the Office of Foreign Assets Control (OFAC) will tell you that these kinds of activities are still viewed as illegal. Why? Because, these packages usually revolve around "scuba diving, bicycling, hunting, fishing, hiking, or other tourist travel in Cuba."
We read the full advisory, and the third (3rd) paragraph explicitly states:
A Cuban vacation package that is prepaid by U.S travelers through a travel agency located in a third country does not qualify as "fully-hosted" travel as described in the Regulations. This is true regardless of the type of currency that is used to purchase the package tour. This type of trip is simply an "all-inclusive" vacation package similar those available at most resort and vacation destinations anywhere in the world.
Meaning? It doesn't matter if you're paying for a trip through a travel agency which does allow legal tourism to Cuba; you are an American citizen going to Cuba for a touristic vacation, and this is not allowed. These activities do not promote meaningful cultural exchanges, but you can easily and legally travel to Cuba with Anywhere. Why risk taking an illegal vacation when you don't have to?
How do I prove that my trip meets legitimate qualifications?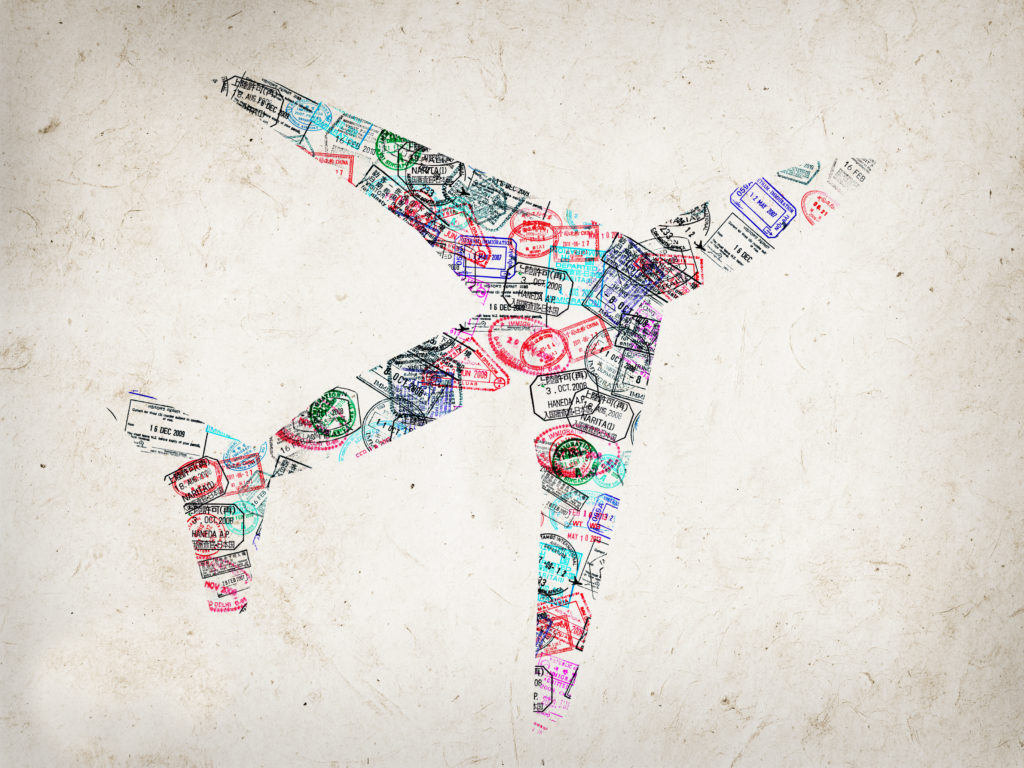 If you're an American citizen visiting Cuba, keep copies of your travel itinerary and other credentials nearby. You may need to prove that you are in the country with a purpose.
Anywhere provides you with a printable itinerary, bring this with you. At the airport, your itinerary is proof that you are visiting Cuba with a specific (and clearly outlined) purpose.
What if the rules change again after I book my trip?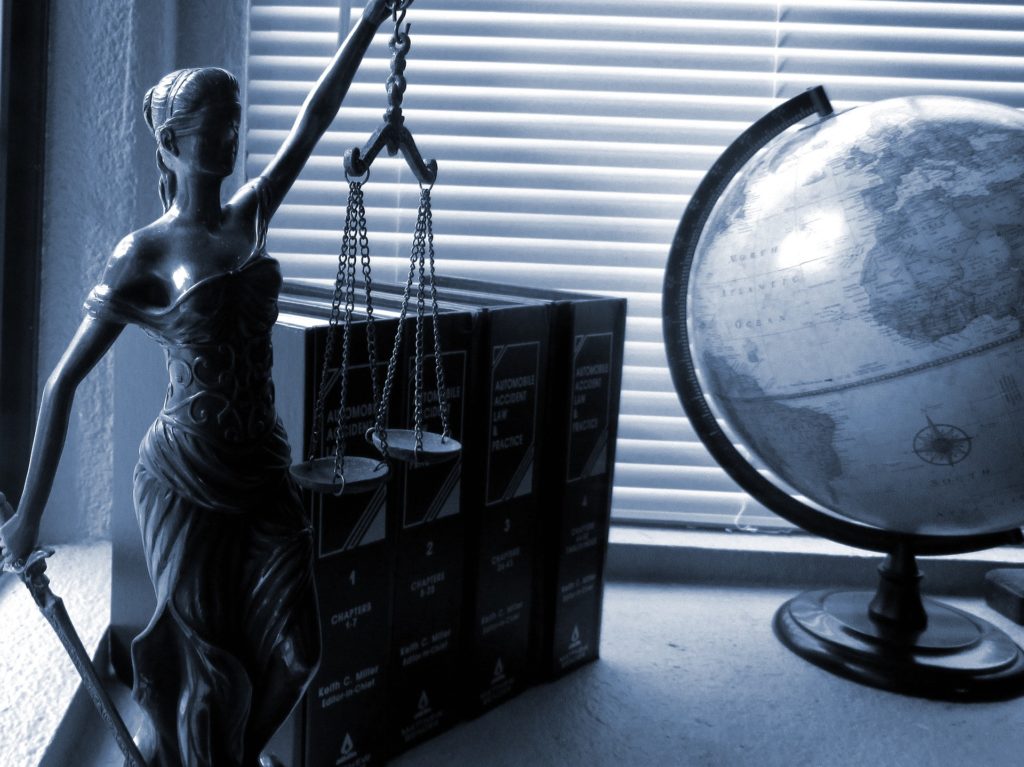 There are precedents and protocols which allow citizens of the United States to travel to Cuba, if they made their travel arrangements before new regulations or restrictions were implemented.
This is not an issue if you book your vacation with a trustworthy and reputable travel agency which specializes in unique destinations, such as Anywhere. If U.S. citizens find themselves unable to legally travel to Cuba under new governmental rules or guidelines, and you have already booked your trip with Anywhere, you will of course receive a full refund of your itinerary's value; or, you can transfer your funds to a vacation in one of the other exciting countries we offer packages to.
Your concern is understandable, as this article was originally published in 2018 and had to be revised and updated in 2019 to reflect the most up-to-date information. The current version of this article is based upon information provided directly from the U.S. Department of The Treasury Office of Foreign Assets Control Frequently Asked Questions Related to Cuba. As always, if and when the United States government changes the rules of its citizens legally traveling to Cuba, OFAC protects those who have completed their travel transactions prior to the latest announcement, and releases an exemption. Please be assured that you will get your money back or have the opportunity to book an alternate vacation if travel rules change again—it's only fair.
The most important thing to remember about the updates to Cuba's travel restrictions is that it's not about what you can't do, it's about what you can do—you can legally travel to Cuba.
With the privilege of being a U.S. citizen legally traveling to Cuba comes the responsibility of learning, sharing, supporting local entrepreneurs, and having an authentic cultural exchange outside of the confines of a resort or hotel. When you think about it that way, isn't that what international travel is all about? Don't just go to Cuba, explore Cuba. Anywhere knows how to legally travel to Cuba as an American—let us help you plan your legal itinerary today!
*Disclaimer* Anywhere is a travel agency which prides itself on operating within the confines of the law; however, this article is not intended to be a substitute for legal counsel—particularly if you choose to plan a vacation to Cuba which does not adhere to the guidelines outlined by the United States government, and/or this article. For questions regarding the legality of specific activities you may want to engage in, please seek legal counsel.
To view the most up-to-date list of entities and sub-entities associated with Cuba's restricted list, please visit https://www.state.gov/e/eb/tfs/spi/cuba/cubarestrictedlist/275331.htm