Explore another side of Cuba when you experience the country's interesting and thriving art scene.
Cuba's most compelling art lives outside of the traditional museums. We pulled together a list of spots where you can see Cuba's contemporary and experimental work. Because Cuba's culture has developed over the past 60-plus years in relative isolation, artists here have a voice unlike anywhere else in the world.
This list covers an incredible variety—see art in renovated mansions, a 19th-century pharmacy, and a neighborhood covered in mosaics. Art is everywhere in Havana, and some of the most intriguing artworks aren't inside museums.
Fusterlandia
Vibrant and colourful, this museum embodies the spirit of Cuba.
José Fuster started Fusterlandia with his studio, which is just outside of Havana. He covered it with colourful tiles, and then asked his neighbors if he could decorate their houses as well. Soon, "Fusterlandia" became the most colorful neighborhood in Cuba. This elaborate design covers fountains and bridges, and blends Cuban style with hyper, over-the-top whimsy. Go on a scavenger hunt! Can you find recreations of famous works by Picasso and Gaudí, the Granma yacht, and a portrait of Che Guevara.
Cámara Oscura
You absolutely must see this in person during your holiday in Cuba.
Havana's Cámara Oscura (or "Camera Obscura") overlooks Old Havana's Plaza Vieja.
A "camera obscura" is a strange optical phenomenon. To make a camera obscura, an artist blocks off all sources of light, and then makes a tiny perforation in the material that blocks out the light. Light streaming through the hole creates a reverse image of the outside world on the interior walls of the room.
When you step inside the cámara, a docent will point out the surrounding sites of interest. The cámara is located on the top floor of the Gomez Villa, a building that was completed at the turn of the 20th century. Step outside onto the terrace for more of the excellent view.
Learn more about the Cámara Oscura on Anywhere.com…
Centro de Desarrollo Artes Visuales
It's always nice when the outside of an art museum is as interesting as what's housed inside.
See the edgiest of the cutting edge at the Centro de Desarrollo Artes Visuales (Center for Developing Visual Arts). This gallery showcases young, emerging artists as well as influential artists. In addition to the physical works, there's also a digital archive. This is the stop for people who want to get a true sense of art in Cuba today.
Fábrica de Arte Cubano
This museum is imbued with the spirit of creatives, and serves as a setting for both art and entertainment.
Photo via Wikimedia Commons
You'll find Fábrica de Arte Cubano in the neighborhood of Vedado, in an old cooking oil factory. This is a gallery as well as an entertainment venue. One of Cuba's most famous musicians, X-Alfonso, came up with the idea for this multimedia entertainment platform. X-Alfonso is best known for his inventive musical style which blends Cuban folk music, rock, and hip-hop. Ask around and see if there are any good shows you should catch while you're in town.
National Museum of Fine Art (Museo Nacional de Bellas Artes)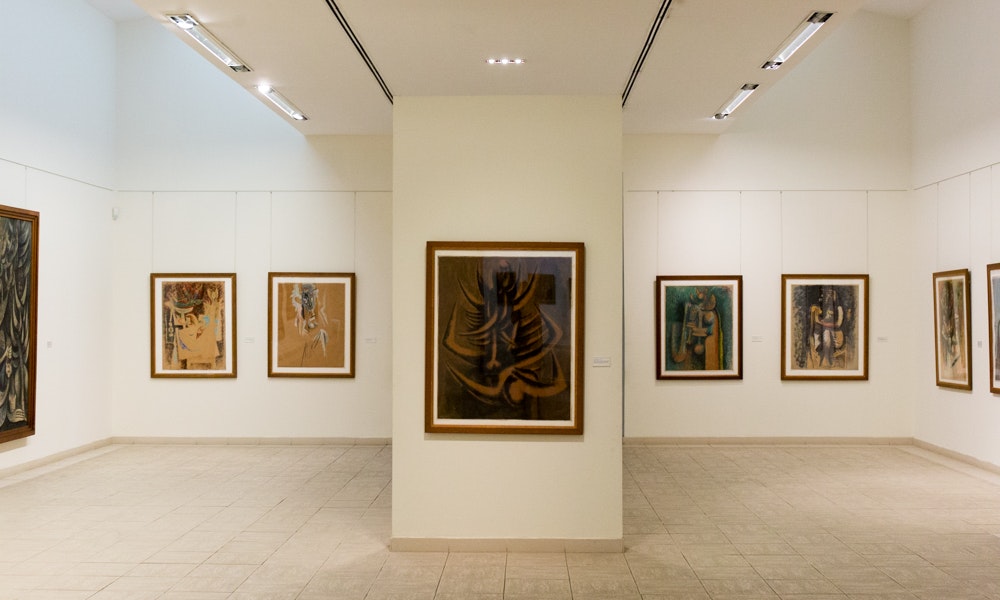 National Museum...enough said.
This museum houses Cuba's top collection of fine arts. You can see paintings by master artists like Caravaggio, Goya, Rubens, and Valásquez. The National Museum of Fine Art is also the place to go to see a comprehensive collection of Cuban art from the 1920s to the 1990s.
Browse works by one of Cuba's most famous painters, Afro-Cuban artist Wilfredo Lam. His surreal work will remind you of his friend and contemporary, Pablo Picasso. Be sure not to miss Victor Manuel García's 1929 painting, La Gitana Tropical (The Tropical Gypsy), a painting that has earned a reputation as Cuba's answer to the Mona Lisa.
Iglesía de San Francisco de Asís and the Religious Art Museum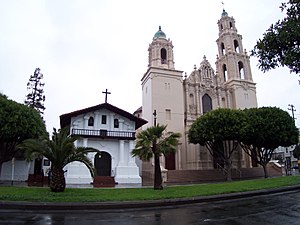 Photograph courtesy of Wikipedia.
Step inside the 18th-century Baroque cathedral — a work of art in itself — to see the Museum of Religious Art. Before you walk inside, admire the enormous bell tower and the bronze statue of Havana's legendary vagabond, El Cabellero de París. (Touching his beard is said to bring good luck.) In the Religious Art Museum, you can feast your eyes on religious icons made from silver. Some of these objects date from as far back as the 1600s. Just one more thing before you go — outside you'll find a garden decorated with contemporary sculptures, which is dedicated to the memory of Mother Teresa.
Museo y Farmacia Taquechel
This elegant apothecary is interesting and boasts a unique beauty. Photo by Brian Snelson via Flickr
This is a museum that doubles as an old-timey apothecary. When this pharmacist opened in 1886, it was a highly regarded institution. While this isn't an art exhibition per sé, the porcelain apothecary jars and mahogany shelves are works of art all on their own. There's also some authentic 19th-century medical equipment on display — very steampunk!
Colón Cemetery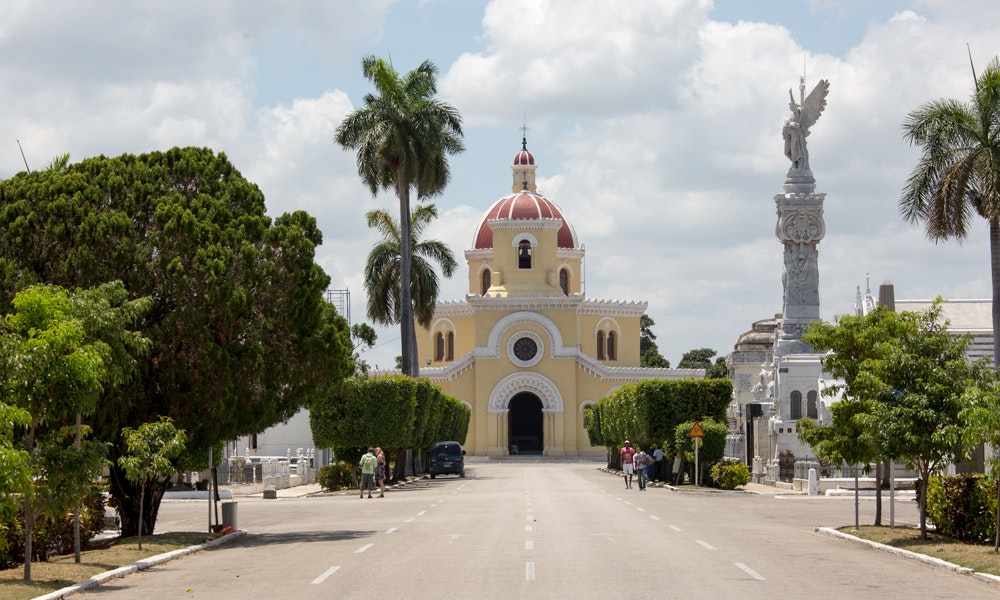 A beautiful resting place on the island nation of Cuba.
A cemetery might seem an unusual place to see art. But Cristóbal Colón cemetery is one of the most highly decorated cemeteries in the world, with approximately 500 noteworthy mausoleums. You'll be greeted by an elaborate marble archway, with an impressive relief of Lazarus rising from the dead. Some of Cuba's most famous sculptors have left their mark here — you can see Baroque, art deco, and art nouveau styles gracing the many marble tombs. This cemetery also has its own miniature pyramids and medieval castles. Take a tour to make sure you don't miss any of the legends that surround this lively city of the dead.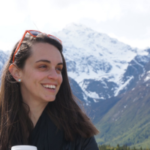 Valerie Stimac, Anywhere Contributor
Valerie Stimac is a freelance travel writer based in the San Francisco Bay area. She is passionate about travel's uncharted frontier — space, and has written a book on astrotourism. Join her on her journeys at www.valisemag.com.