Summer is near; how are you going to book your best vacation ever? Savvy travelers know that the easy secret to travel is Anywhere.
It's time for summer family fun! Soon, the children will be on break from school. Blue skies and bright flowers make even the most responsible adult want to kick off their shoes and walk barefoot in the grass or on the beach. Soak up the sun with the people you love the most as you plan a summer family vacation. Planning a family trip is easier than you think. In fact, summer family vacations take on a new level of joy and excitement when you and your family put together your personalized travel itinerary with Anywhere. Our local travel experts have access to the tools and resources you need to plan your ideal family adventure.
The Pain of Travel Planning
Family vacations are wonderful things. For once, no one is late for work or the bus; there are no after-school practices or lessons to drive to and from; the weather is pleasant, and so is the conversation as you catch up on what's going on in each other's lives. Unfortunately, the pleasures of summer family trips are prefaced by a rather significant roadblock—the dreaded ordeal that is vacation planning.
What are the biggest pain points when it comes to planning a summer family holiday?
Choosing a destination.

Finding time to research accommodations and activities.
Coordinating in-country logistics.
Making sure the trip offers something for everyone.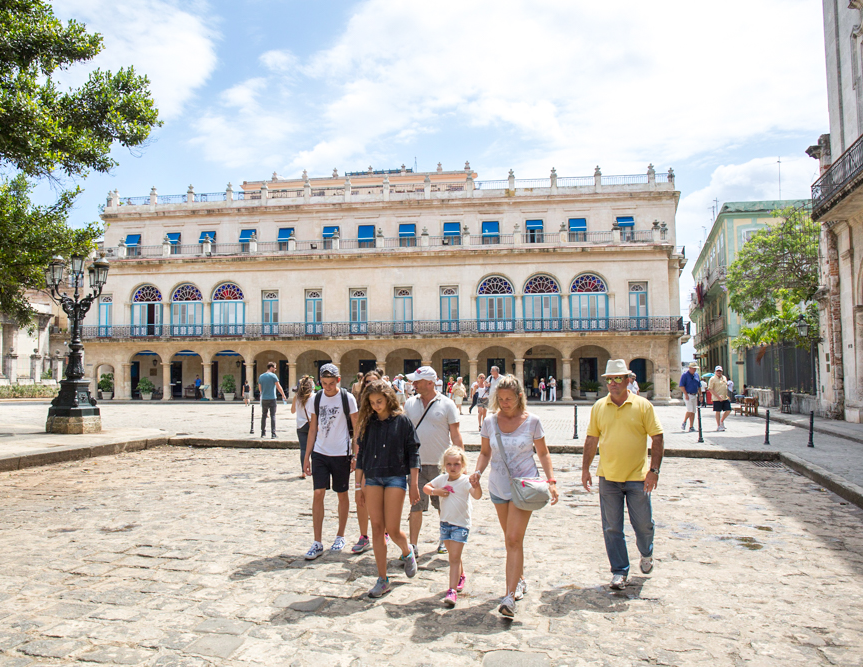 A family vacation is a perfect opportunity to try new experiences and learn new things together.
Don't turn what should be a fun and relaxing activity into stressful arguments when putting your travel plans together.
Anywhere Has Written The Ultimate Guide On Family Vacation Fun
Still unsure that a professional travel service is what your summer family vacations have been missing? Get all of the answers and data you need in our travel guide, "How to Plan The Perfect Family Trip: The Ultimate Guide to Travel Planning." In this ebook, you'll find tips and tricks to plan your best summer family holiday ever, as well as information about how a professional travel agency is proven to save you time and money.
Explore your vacation options in Central and South America.

Plan the best trip for your group — you and the children, immediate family, friends, or a family reunion.
Choosing a vacation theme — Adventure, Exploring Nature, Luxury, etc.
Where to find travel planning inspiration.
and more! Let the family fun start early as you take the first step in planning amazing summer family vacations. With over a decade of experience planning family trip for travelers from all over the world, this guide distilled the best tips and advice from Anywhere travel experts. Read on, and when you're ready, visit Anywhere.com to obtain your personalized travel itinerary—free of charge!
Not All Online Planning Is Created Equal
"So, what makes Anywhere different? After all, online travel planning isn't new," you may be wondering.
Well, are you talking about "online travel planning" or "online travel booking?" Anywhere is a modern day digital travel agency; we have dedicated professional expert consultants who operate in offices located in the country you are visiting. Anywhere assists you at every moment of your trip—even after your vacation is underway. Our commitment to you doesn't end when you book your trip, it's merely the next step in our ongoing relationship with you.
If you're thinking of an "online booking site" where you simply read reviews and opt for the lowest price, then you will get exactly what you're paying for—it costs nothing to book, which means the booking company is not responsible for ongoing support. You will have to contact each and every hotel, tour, and transportation service you booked—all on your own. A booking site is an online platform that can help you analyze your many travel options in one portal, but they cannot and will not solve problems on your behalf.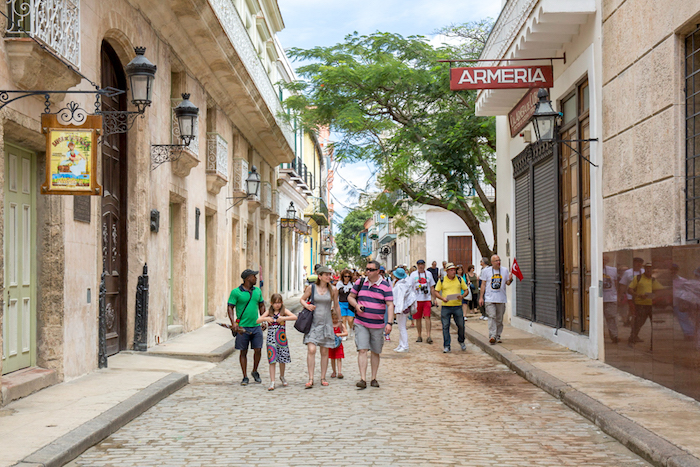 We help you ease the headache and stress that comes from traveling with family—especially abroad.
Make Every Part of Your Summer Family Holiday Fun
What if you could turn the process of travel planning totally on its head? What if instead of fighting over what to do, you and your family excitedly sit around the computer as you discuss destinations you never dreamed you could go to, choose activities you never thought you could try, and do it all within your budget? Welcome to travel planning with Anywhere, where local experts help you plan your dream vacation with the click of a button.
Choose from some of the world's most amazing vacation destinations.

Select exciting adventures, tailored to your needs and interests.
Book your hotels, activities, and transportation all from a single portal.
Enjoy ongoing support every step of your trip — from the first click, until you return home.
That actually sounds great! Imagine making an evening of it, planning your vacation over a glass of wine whilst the children sip hot cocoa (if that's a favorite pastime, take them on a chocolate tour). Or, maybe you can do it over breakfast Saturday morning and watch your family's eyes light up as they feast on pancakes and talk about what snorkeling in the crystal clear waters of Belize will be like.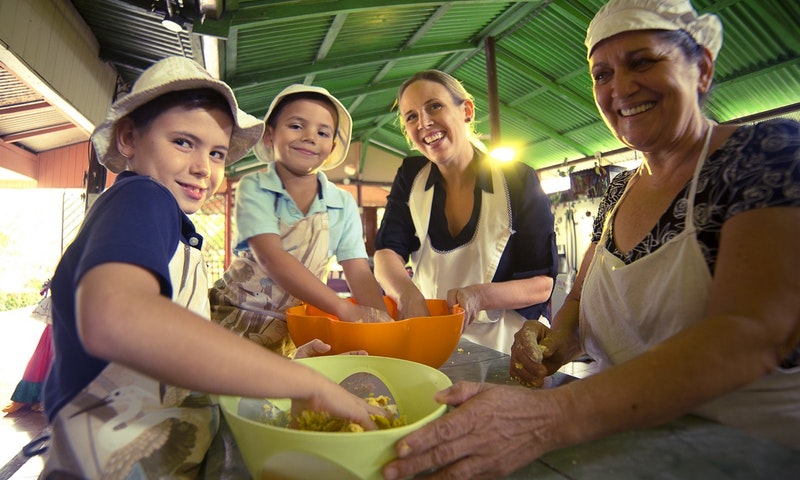 Traveling can be eye-opening for your kids. Experience different cultural activities, such as making your own tortilla!